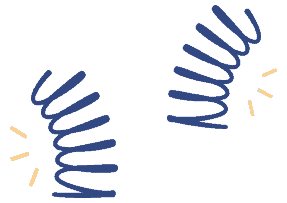 If you're on thelookout for a new hybrid mattress, one of the models from Stearns & Foster could be a potential contender. Today we'll be taking a look into the most affordable and basic models that Stearns & Foster offers: its Estate Collection. Don't be fooled by "basic," though — the company touts its exclusive IntelliCoil® Advanced coil design that promises to "constantly adapt" to your body shape and movements, along with unique features built in the mattress to keep you cool all night long.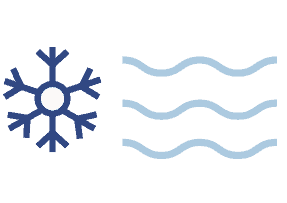 We'll share the ins-and-outs of this mattress collection. By the end of the article, you'll know exactly what to look for when you had to a retail store— the only way you can purchase a Stearns & Foster mattress.
Free $200 Visa Gift Card with Purchase
Stearns & Foster Estate Mattress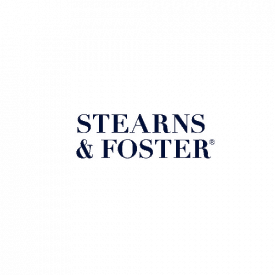 Stearns & Foster Estate Mattress
Check out the entire Stearns & Foster Estate line at US Mattress!
About the Company — Stearns & Foster
Stearns & Foster is a high-end mattress company known for its luxury design and use of high-quality materials. While it might not be evident upon reading their website, the brand is owned by Tempur Sealy International, one of the largest bedding providers in the industry. Tempur Sealy International makes and manufactures other mattresses you probably have heard of, including Tempur-Pedic and Sealy.
Stearns & Foster is comprised of four mattress collections in total: Estate, Lux Estate, Lux Hybrid, and Reserve.
Stearns & Foster — The Estate Collection
The Estate Collection is comprised of 10 hybrid mattress models. Half of them are labeled "Level 1" beds, while the other five are deemed "Level 2." The main difference between the two levels is the latter uses a newer version of Advanced Adapt™ foam, and will thus cost more money.

Regardless of level, Stearns & Fosters say that they've crafted the "world's finest bed," due to its attention to detail which creates "quality you can feel." In their 30-second video, they end with this line: "You'll appreciate everything they put in, making it that much harder to get out." They also say that these four qualities will be noticeable with every single mattress:
Authentic craftsmanship: Each Stearns & Foster mattress is handcrafted by trained craftsmen who, as the company expresses, "pay relentless attention to detail to build the best beds."
Exceptional quality: Every mattress is said to be made with "precise engineering" to meet high standards and promote durability, longevity, and luxury.
Indulgent comfort: Stearns & Fosters boldly states: "nothing is as supremely comfortable as a Stearns & Foster bed."
Legacy of innovation: The company says that they combine new innovation with old traditions when crafting each bed to attain both quality and comfort.
Remember, this is just what Stearns & Foster promises its customers. It's up to you to decide if you agree.
Stearns & Foster — The Estate Collection Features
Here is what is inside each Stearns & Foster mattress:
Quilt Fabric: Each bed features hand-embroidered accouterment and a cashmere-infused quilt for softness and style.
PrimaCool™ Performance Fabric: This fabric will provide both a soft and sturdy feel. It's a high loft and double stretch-knit, combined with eco-friendly Tencel fibers that will wick moisture away from the body to keep you cool and allow the mattress to breathe.
Advanced Adapt™ Foam: This adaptive foam is a type of memory foam featured in the Level 2 mattresses. It is designed to have a slow response time for extra hugging qualities and improved longevity.
IntelliCoil® Advanced: This Stearns & Foster coil system is comprised of both inner and outer coils. The inner coil is constructed to adapt to your body size and frame, while the outer coil is made to support the body and provide a soft and cozy comfort.
PrecisionEdge™ System: Beneath the main coil system is a network of miniature coils that provide extra edge support and breathability to the ends of the mattress.
S&F Air Vents: Included in each mattress are special air vents to increase airflow and breathability to help keep you cool.
Moreover, the various mattresses in the Estate collection come in ultra firm, firm, cushion firm, and plush comfort levels to hopefully work for any and all different types of sleepers.
Just remember that not every model and subsequent comfort level will be available at every retailer. Your best bet is to call ahead of time and understand what exactly each store carries. Retailers that carry Stearns & Foster include Macy's, Sears, and Bloomingdales. More on that right below!
Free $200 Visa Gift Card with Purchase
Stearns & Foster Estate Mattress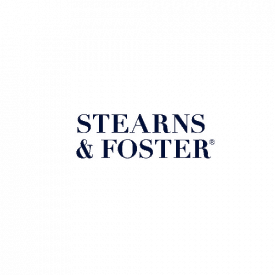 Stearns & Foster Estate Mattress
Check out the entire Stearns & Foster Estate line at US Mattress!
Stearns & Foster Mattresses: Sizing, Pricing, and Buying Information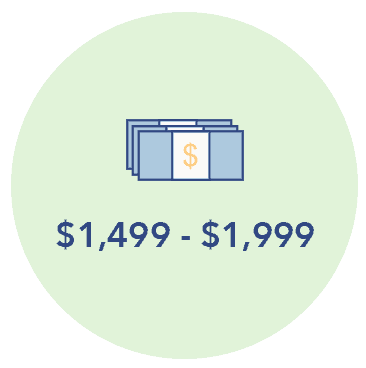 Stearns & Foster sell their mattresses exclusively in retail stores. These retailers then name each mattress model, which means it's tricky to knowexactly what costs what. However, we do know that Queen beds will range from ranges from $1,499 to $1,999. Head to a store, like Macy's, Raymour andFlanigan, or P.C. Richard & Son. to test out each bed and learn what price tag comes with it.
For example, J.C. Penny has beds like "Stearns & Foster Ella Grace Luxury Plush" and "Stearns and Foster® Hannah Grace Luxury Firm" on sale for under $2,000, while Sears has the "Hustonville Luxury Plush Tight Top Full Mattress" in stock for $1,799.00.

The mattresses come in an array of sizes, including twin, twin long, full, queen, king, split king, California king, and split California king. Also, note that Stearns & Foster mattresses are among the tallest and thickest mattresses on the market. They are often 13 to 17.5 inches thick, with average being about 14.5 inches.
Pros and Cons of a Stearns & Foster Estate Mattress
Based on the limited information online for this mattress, we imagine that the Stearns & Foster Estate mattress is the best fit for: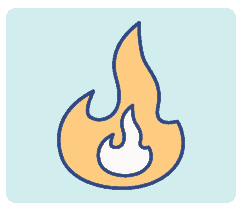 Folks who sleep hot. The breathable coil system, moisture-wicking Tencel fabric, and air vents, all help keep air moving through the mattress while you stay cool and comfortable.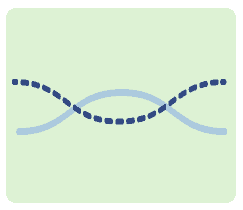 Hybrid enthusiasts. The combination of contouring foams and a multi-layer coil system means that yes, you're sleeping on a hybrid bed! For those who love the feel that hybrid beds promote — the classic bounce of springs and the hugging support of foam — a Stearns & Foster bed could be a great fit for the bedroom, or read our best hybrid mattress lists for more options.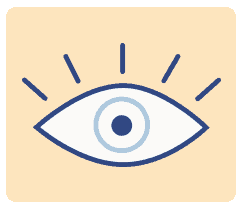 Picky sleepers. Various mattresses in the Estate Collection come in all comfort levels, ranging from plush to ultra firm. Whether you like something super soft or durable and firm, you should be able to find what you're looking for within this collection.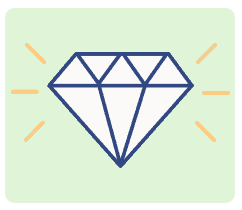 Those who want luxury without the big price tag. The Estate collection contains the cheapest mattress models within the Stearns & Foster brand. If you're on the lookout for a luxury mattress but don't want to pay over $2,000, the Estate Collection will be your best bet.
Free $200 Visa Gift Card with Purchase
Stearns & Foster Estate Mattress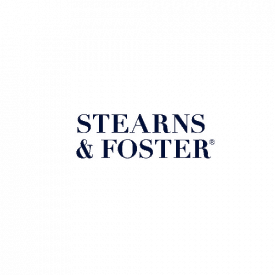 Stearns & Foster Estate Mattress
Check out the entire Stearns & Foster Estate line at US Mattress!
Here are some reasons you might this mattress wouldn't be a good fit.
You don't love memory foam. Memory foam isn't for everyone. The adaptive foam used in this bed means it might come with an off-gassing scent, and there will overall be less bounce and spring. If you don't love the hugging quality of foam, you might be disappointed.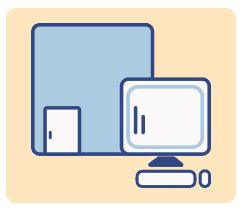 You want to shop online. While testing out a mattress in a store is helpful, it's definitely also more of a hassle. Since Stearns & Fosters is only sold via retailers, you'll have to do more of the work to hunt down the exact model of mattress you're looking for, versus a few clicks on a screen.
Stearns & Foster: What People are Saying
Here are some unbiased reviews we found online from Stearns & Foster Estate Collection owners! As for comparison's sake, most Stearns & Foster beds will compete against mid- to high-priced Simmons, Serta, and Tempur-Pedic mattresses.
"I've had one two months and so far money well spent. Went from neck pain daily to getting some rest finally. The wife doesn't care for it though. She said it's too hard for her. Instore it was a lot softer. I even checked the numbers to make sure we got the right one because I wanted firmer. I'm a big guy and it's working for me."
"I have one… Had it for going on 3 years and it's amazing. S&F is known for having an amazing support system so even though the feel may be soft, the support isn't."
"It was very firm at the beginning but after a couple days it is starting to become more of "comfort firm" as advertised. It feels very similar to one we tested in Macy's so overall I am happy with the purchase, this is also one of the few mattresses that I saw with very good edge support."
"I bought this mattress thinking that I was buying the best. I have a bad back so I felt that paying for this supposed quality was well worth it. The mattress looks beautiful, but within 3 months, I noticed that my side of the bed felt like I was in a hole while the other side was very firm and quite noticeably different."
"I bought the Stearns & Foster mattress at TheBay in Canada…owned it not even 2 years and mattress feels like crud!!! Was firm when I bought it. Now it's softened…called the company and told them that it feels horrible, they quickly responded that they don't warranty comfort?"
Stearns & Foster: Conclusion
There you have it: contouring foams, bouncy springs, and a cool mattress seem to be the big highlights within this mattress collection. To truly know if a Stearns & Foster Estate mattress is right for you, and if it indeed provides the luxury and longevity the company touts, we recommend you go to a retail store and test it out for yourself.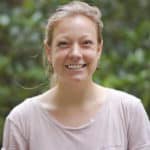 Laura Schwecherl
Laura is a journalist with nearly a decade of experience reporting and covering topics in the health, fitness, and wellness space. She is also a marketing consultant, where she works with impact-oriented startups to build marketing and editorial strategies. Since joining the team at Sleepopolis, she quickly learned how critical sleep is, and enjoys researching how certain sleep products and techniques can improve our lives. Outside of work, you can find her reading Murakami novels, writing amateur poetry, or trail running in her hometown, Boulder Colorado.