If you're someone who enjoys the bounce and cooling comfort of an innerspring bed, one of two mattresses in the Keetsa iCoil collection might be up your alley. Both bed-in-a-box beds (say that three times fast) feature an individually wrapped coil system that aims to isolate motion, provide breathability, and ensure a great balance of support and comfort. The beds are also budget-friendly, a nice perk for your wallet.
I dove into the details to supply as much information as possible around the Keetsa iCoil mattress collection, one of three collections Keetsa offers. Let's look under the duvet and uncover what we found! If you're short on time, click here to read a quick, handy summary.
Save 5%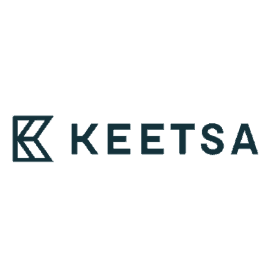 Click the link to save 5% on your purchase of a Keetsa mattress with our Sleepopolis discount!
The Company: Keetsa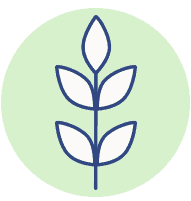 Before we go into all the details around the Keetsa iCoil mattress collection, let's learn about the brand behind the beds. Keetsa was founded in 2007 and began as a small, family-owned mattress manufacturer. Fast forward 12 years, and the company sells six mattresses, pillows, bedding, and more, both online and in store. Keetsa prides itself in the use of eco-friendly materials, along with its unique in-shop experience — which includes soothing music and a warm cup of tea for customers.
Keetsa iCoil Mattress Collection
There are two mattresses with the Keetsa iCoil collection: The Keetsa Plus and the Keetsa Pillow plus. Both beds are pretty similar in construction and design; the main difference is the pillow plus utilizes a thicker foam layer above the coil system, which renders a softer feel.
Let's dive into the similarities and differences now.
Keetsa iCoil Mattress: The Keetsa Plus & Pillow Plus
The Keetsa Plus is a 9-inch, innerspring mattress, while the Pillow Plus is 11 inches tall. They both include relatively thin layers of foam above the company's proprietary coil system.
Cover: The cover on both mattresses use unbleached, 100% cotton that is certified for safe contact with skin. The cotton fabric is fire-resistant and tested to ensure it contains no harmful substances. The fiberfill inside the cover is also designed to wick away moisture and increase airflow.
Comfort Layer: As we move down the mattress, the top section of the comfort layer features Keetsa's proprietary Bio Foam®, a type of memory foam that aims to comfortably conform to the body. Beneath that is Keetsa's Comfort Foam®, a quick-response polyfoam crafted to diffuse pesky pressure points. The foam layers on the Keetsa Plus are 1" each, while the Pillow Plus has a combined 3" of Bio and Comfort Foam. The Pillow Plus also has a 1" layer of firm, HD foam to enhance mattress durability.
Support Layer: Both beds feature the Keetsa iCoil®, a spring system with individually-wrapped coils (pocketed coils). In general, this type of coil system is constructed with high-carbon springs that compress freely from one another to deliver custom support. The result should be isolated motion and cooling comfort.

Keetsa iCoil Mattress Collection Feel
Save 5%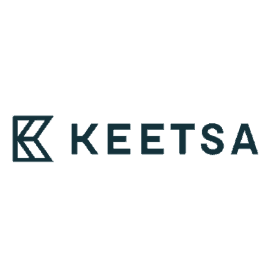 Click the link to save 5% on your purchase of a Keetsa mattress with our Sleepopolis discount!
Each bed in the Keetsa iCoil mattress collection will feel a bit different. While both feature pocketed coils right below the fabrics and foam of the comfort layer, the Keetsa Plus only has two inches of foam above the coils, while the Keetsa Pillow Plus has four. Therefore, the Plus will render a firm feel, making it a great option for back and stomach sleepers who need support and pliability for hips, shoulders, and back. The Pillow Plus is a medium-firm feel, so is better suited for back and side sleepers who prefer plush comfort for the shoulders and hips.
In general, mattress with pocket coils provide a consistent distribution of support and do a great job at isolating motion. Coil systems also enhance breathability, since air can move freely through the springs. This is especially helpful given foam, specifically memory foam, is notorious for trapping heat.

The above layer of foam is what gives both beds an extra bout of plush comfort. The memory foam on top should give off some quick, contouring comfort, while the high-response polyfoam below will help your body lift back up off the bed so you don't feel stuck. The polyfoam underneath should also enhance mobility, so sleepers can change positions with ease.
Keetsa iCoil Mattress Vs. Others
In order to better understand how the Keetsa might stack up against other beds, here's a comparison to some similar models:
A mattress that might feel similar include Saatva, which also consists of a cotton cover, layers of foam, and individually wrapped coils. The Saatva (both the Premier Luxury and Custom Slim versions) will be a few inches taller than Keetsa, but are affordable options that deliver a medium-firm to firm feel. That said, unlike the Keetsa, Saatva includes specific edge support, which is meant to help the mattress keep its shape when pressure is applied near the side of the bed.
Another similar hybrid is the Aviya, a great budget-friendly mattress that has good bounce and strikes a good combination of support and pressure relief. While this bed is technically a hybrid, it has that classic bounce that an innerspring mattress like Keetsa might provide. The prices are near-identical to the Keetsa Pillow Plus as well!
Common Praise & Complaints
After scouring the internet, here are some reviews we found for both beds:
Praise:
"The most inexpensive eco-mattress I could find anywhere." A handful of people said they appreciated the sustainable materials used in the bed, especially given its reasonable price. If you're on a budget, you might not need to compromise on sustainability and organic materials.
"The firmness and support I was looking for." Sleepers on both the Plus and Pillow Plus said they felt comforted and supported on each mattress. This is likely thanks to the layers of foam combined with a bouncy, pocketed coil system.
Complaints:
"I can't get the mattress upstairs." A few reviewers mentioned the mattress was really heavy. The silver lining is it can be delivered to your door, so you only need to figure out how to get it from the front door to your bedroom.
"It's very hard." While many people said the firm, Keetsa iCoil Plus was comfortable and sturdy, a few outliers said the mattress was way too hard for them. If you're worried about comfort level, see if there is a Keetsa store near you so you can test the bed out for yourself.
Basic Information
Sleep Trial: There is no sleep trial, though the site says there is a "generous return policy"
Warranty: There is a 12-year, limited warranty on this mattress
Shipping: Keetsa iCoil mattresses ship free, but only to the continental United States
Price: Plus Q: $790, Pillow Plus Q: $990
Sizing and Pricing Information
Save 5%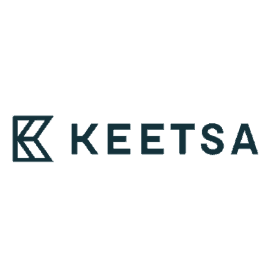 Click the link to save 5% on your purchase of a Keetsa mattress with our Sleepopolis discount!
If you're interested in learning more about the price and specs of each mattress, look no further than below!
| Size | Keetsa Plus | Keetsa Pillow Plus |
| --- | --- | --- |
| Twin | $490 | $590 |
| Full | $690 | $890 |
| Queen | $790 | $990 |
| King | $990 | $1,190 |
| Cal King | $990 | $1,190 |
Is the Keetsa iCoil Mattress Right for You?
Now that we've discussed this entire mattress collection, let's break down why it might be a fit for you.
You want something that stays cool. While we can't say for sure, there's a good chance the Keetsa beds will keep cool, given the pocketed coil system. The fiberfill in the cover is also designed to wick away moisture and increase air flow.
You care about motion control. If you share the bed with a partner, motion isolation is key. While innerspring mattresses don't have the best reputation for movement, the pocketed coils help dull motion. The foam on top should help stop motion from transferring, too.
You're on a budget. A Queen is priced under $1,000 for both beds, so this mattress collection is a great choice for people who are looking for a durable, yet affordable mattress option.
Keetsa iCoil Mattress Summary
The Keetsa iCoil mattresses contain some unique features — pocketed coils, memory and poly-foam layers, and eco-friendly materials. With a friendly price tag to boot, either bed could be a great mattress option to try — especially if you're looking for something a bit more firm with lots of bounce.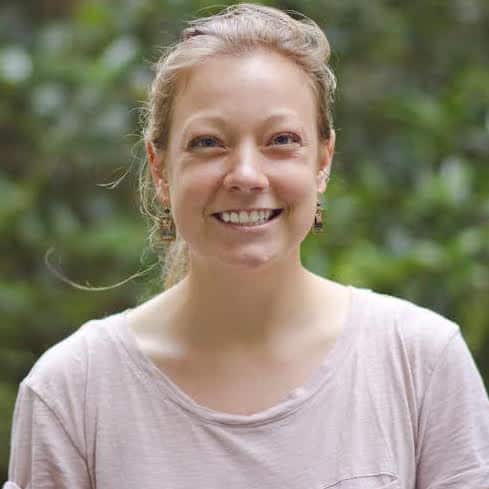 Laura Schwecherl
Laura is a journalist with nearly a decade of experience reporting and covering topics in the health, fitness, and wellness space. She is also a marketing consultant, where she works with impact-oriented startups to build marketing and editorial strategies. Outside of work, you can find her reading Murakami novels, writing amateur poetry, or trail running in her hometown, Boulder, Colorado.