Sleep Number beds are best known for taking the reputation of an air mattress—constantly collapsing, often found in college dorm rooms and camping tents—and completing turning it around, showcasing the quality, innovation, and comfort that can be produced from an air bed.
Every Sleep Number bed is really an air bed that's completely adjustable with the click of a button. Each mattress comes with a remote so you can adjust the amount of air in the air chamber and find the perfect "Sleep Number," and firmness, for you. (More on what a Sleep Number is below.) An additional perk is that each side of a Sleep Number bed is adjustable, making this a viable option for couples who need a different level of firmness or cushion when they sleep. Sleep Number beds come in a handful of models. In this article, we'll dive into the c2 model—the most basic mattress on the Sleep Number line.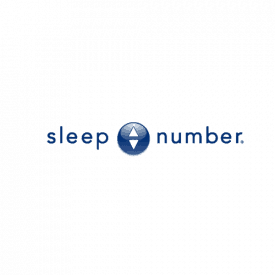 Sleep Number is a bedding company that sells bed, mattresses, and various bedding products. However, the company is best known for its signature product, the Sleep Number bed, which comes with an adjustable air mattress and various add-ons like a smart system, adjustable bases, and different types of comfort foam mattress pads.
The Company: Sleep Number
Founded in 1987, Sleep Number was once called Comfortaire Corporation before it was acquired by the public company Select Comfort Corporation and renamed to Sleep Number. Today, Sleep Number is headquartered in Minneapolis, Minnesota, where all their bedding products are designed, manufactured, and distributed. There are additional manufacturing and distribution facilities in South Carolina and Utah.
Even though Sleep Number is owned by a large, public corporation, at first glance it gives off the feeling of a personal and relatable brand—focusing on individual needs and personalization for their customers. In addition to mattresses, Sleep Number sells sheets, mattress pads, pillowcases, pillows, and more, including nightstands.
Sleep Number c2 Mattress Construction
The c2 model is one of the most basic Sleep Number mattress options, which also means it's more affordable. We'll explain all the prices and sizes below, but before that, here's a look at what the c2 is made out of:
The breakdown:
The material: The mattress itself is made from a blend of Rayon and polypropylene fabrics, and is eight inches thick.
The cover: Part of the reason c2 is more basic than other Sleep Numbers is because there is no foam mattress pad on top of the air chamber. (All other Sleep Number mattresses come with a Comfort Foam layer.) Instead, the c2 has a soft fiberfill sewn into a thin layer right above the air chambers. This top layer of the mattress has a zipper, so technically is removable, though it's not recommended you wash it (this will result in shrinking and permanently damaging your cover.) Instead, try spot cleaning any stains with a mild detergent.
Air chambers: Every Sleep Number mattress comes with one or two air chambers depending on what size you have. Beds starting at a Double size have two chambers. This is where the magic happens! These air chambers connect to a pump that can inflate or deflate your mattress, depending on your Sleep Number setting. Sleep Number calls this their "DualAir technology." The hose to pump air into the chamber is four feet in length and is cleverly hidden inside the bed. Just unzip the removable cover to access it. The air chambers themselves are made of 24 gauge vulcanized rubber with a cotton fabric adhered to the exterior through a heat treating process. However, a handful of reviews complained of a rubber smell from the air chamber. According to Sleep Number, the odor is non-toxic and will quickly fade; one way to help is unzipping the mattress cover so the air chamber can air out for a few hours.
The technology: Since this isn't your average mattress, be prepared to juggle a few accessories in order to use this bed properly. The first one is Sleep Number's Firmness Control™ System, which encompasses the remote, air pump, and hose(s). (Make sure there's an electric power source nearby to operate your Firmness Control™ system.) The remote should come with a 9 volt battery; there is a simple up and down arrow for you to click to adjust your Sleep Number setting. If you have a dual chamber bed, there will be two hoses that you will need to pass through the opening of the mattress cover to connect the hose to the air chamber. Each hose will either say L or R (left or right) to indicate which hose is for which side of the bed. (Right is indicated as though you are lying on your back on the bed, looking toward the foot of the bed.)
Sizes: The c2 mattress comes in 10 sizes, ranging from Twin to Flextop California King. Continue reading to see all of the sizes and subsequent prices.




Sleep Number is a bedding company that sells bed, mattresses, and various bedding products. However, the company is best known for its signature product, the Sleep Number bed, which comes with an adjustable air mattress and various add-ons like a smart system, adjustable bases, and different types of comfort foam mattress pads.

Sleep Number c2 Mattress Feel

The c2 mattress is on the firm end of the Sleep Number spectrum, mainly because it does not come with a Comfort Foam cover. Another way to understand firmness level is by looking at the model number. The higher the number, the more more cushion/thicker layer each mattress will have. (So, c2 is the firmest and the 1-10 model has the most cushion, with a 4" layer of foam atop the mattress. The c4 version will be the bed closest in firmness and feel to the c2.)

However, reviewers and testers have noted if you like things on the softer end, you can might consider buying a separate mattress pad to add some additional cushioning if you prefer a softer or more plush sleeping surface.

If you share the bed or just find yourself rolling over to the edge, the c2 ensures you'll be supported well and won't feel like you're about to fall off. That's because the c2 is also known for having great edge support due to four foam border walls that are part of the bed. (Yes, there is some assembly required with these foam pieces if you decide to set up your bed yourself.) Typically, Sleep Number and air beds are known for having better edge support versus memory foam and latex mattresses because of these foam walls.

A handful of customers also spoke about c2's motion transfer. They said the bed does a good job at feeling sturdy and stable—aka it has little motion transfer—so you're less likely to be bothered if your partner tends to toss and turn at night. For some comparison, memory foam mattresses also do a great job of transferring little motion, while beds that have flexible coil springs in their box spring are the most known for having motion transfer issues.

Sleep Number c2 Mattresses Vs. Others

Speaking of, how does a the Sleep Number c2 compare to other types of beds? What is it really like to sleep on air rather than metal coils, foam, or springs?

Perhaps the biggest perk and differentiator of the c2 is you can easily adjust the support level, thanks to the air chamber within your mattress. Still, even with a lower Sleep Number, this specific model will be super firm because there is no foam cover. Expect a dense feel with little bounce and motion transfer that will keep your body in place.

This will feel different from mattress like Casper, that has a medium-firmness and a decent amount of bounce due to its springy comfort layer, or a Tempurpedic bed, that provides great pressure support due to the qualities of memory foam. Note: Sleep Number beds feel very different from memory foam (which are softer and naturally made to adjust to the contours of your body) so if you know you love memory foam, consider buying a memory foam topper for the air bed.

Also, don't forget that the Sleep Number comes with some assembly, and there is always a risk for tech issues or air loss (sudden changes in external air pressure, like temperature or high altitudes, can soften the bed). If you don't want to walk into or worry about any complications in the bedroom, Sleep Number might not be a great choice.

Sleep Number: What's Yours?

When I chatted with a Sleep Number employee online to ask her a few questions, she introduced herself with her name and her Sleep Number. (32, if you were wondering.) And that's one thing that no other type of mattress will come with: a personal number.

The "Sleep Number" refers to the level of firmness your bed will be, depending on your sleep preference. This number will range from 0-100; the higher the number, the more air you're pumping into the air chamber, which will make your bed more firm. Most people have a Sleep Number in the 30-60 range. And fun fact: Sleep Number's CEO, has a Sleep Number of 40.

If you head to a Sleep Number store, you can test out the mattress yourself until you find "your" number. You can always adjust the number once you're home. To find it yourself, begin by lying on your mattress in your preferred sleeping position (which is typically the position you wake up in). Then, press any button on the remote to activate it. It will shut itself off automatically after a few minutes. If you're in a dual-chamber bed (remember: full size or larger) press the "L" or "R" button on the remote control to activate the pump from the left or right side of the bed. Use the up and down arrow buttons to increase or decrease air pressure on each side of the bed.

So…How Likely Is It My Sleep Number Will Deflate?

This brings us to the question you might have been wondering about for awhile: Will my Sleep Number bed deflate like other air mattresses often do?

The answer, if you ask Sleep Number, is no, usually not. There's an entire page on Sleep Number's website devoted to air loss issues, along with two helpful videos if anything were to go aray. However, the company says air loss is "very rare," and there are luckily a lot of ways to troubleshoot the issue before needing to bring a technician in.

Still, it's hard to ignore many of the reviews that spoke about a hose issue fitting into the chamber or a remote saying ER (error). It's impossible to know what causes each complaint, but either way, any tech issue will most likely need troubleshooting, repairs, or maybe even a replacement, depending on the severity of the problem.

Sleep Number is a bedding company that sells bed, mattresses, and various bedding products. However, the company is best known for its signature product, the Sleep Number bed, which comes with an adjustable air mattress and various add-ons like a smart system, adjustable bases, and different types of comfort foam mattress pads.




Additional Need-to-Know's

The c2 comes with a "Core Line 25 Year Limited Warranty." This means for the first two years, any damage will be fully covered and/or replaced by Sleep Number. After that, a percentage of the cost will be replaced or refunded up to 25 years based on the type of damage reported.
The c2 does not come with a base, so you'll need to purchase one separately or hopefully use one you already own. Sleep Number recommends a handful of their bed bases, or a basic platform bed. Just note, if you go with their suggested Flexfit 1 base, that will be an extra $1,199.99 added to your bill (if you get a Queen size).
Another add-on option is the The Sleep Number application called SleepIQ Tech, which records and monitors your sleep activity so you have access to a comprehensive review of your sleeping habits.

Common Praise & Complaints

Across multiple sites, here were themes I summarized after reading several reviews from customers about their experience with the c2 mattress:

Those who loved it said:

It's great at alleviating back pain. Many, many reviews reiterated the fact the c2 mattress is best for back and side sleepers; the firmness of the c2 helped alleviate back pain by providing ample and durable support. One review specifically said: "superb support for those lying on their back and impressive support for those lying on their side."
It's durable. A lot of reviews also spoke to this mattresses' longevity; many c2 reviewers have had the bed for years and are still seeing great results. Here's one quote: "My bed showed no change in performance after eight years of constant use." The 25 year warranty (with full coverage for two years) is a great additional perk.
It's affordable. While you'll still be handing over a handful of Benjamins, compared to other Sleep Number models, this is the best price you can find.

Those with common complaints said:

It's not intended for larger people.

People who were on the heavier end of the spectrum (~300 lbs) or those who just self-categorized as "larger and big-hipped" said the firm bed didn't provide them enough cushion, and led to waking up really sore. One person said: "

As the night would go on the air would shift down into my feet so it was like sleeping on a giant sag. By morning my right hip is jammed into my elbow."

The lack of a foam topper made this feel like a "glorified air mattress."

The c2 is the only Sleep Number mattress that doesn't come with a comfort foam topper. A handful of people seemed peeved by this, and described without it, the bed just felt like a glorified air mattress with a thin layer of fabric above the air chamber.

It can be finicky.

Anything that comes with a battery pack (we're referring to the

Firmness Control™ System

) is vulnerable to tech issues. And a bed that needs repairs can be a pain, since nothing can be fixed overnight … and you need to sleep on it every night. I read a lot of reviews that talked about issues ranging from air loss to connectivity issues.

Sizing and Pricing Information

Sleep Number is a bedding company that sells bed, mattresses, and various bedding products. However, the company is best known for its signature product, the Sleep Number bed, which comes with an adjustable air mattress and various add-ons like a smart system, adjustable bases, and different types of comfort foam mattress pads.

| Mattress Size | Size Dimensions | Number of Air Chambers | Price |
| --- | --- | --- | --- |
| Twin | 38" x 75" | 1 | $499.99 |
| Twin Long | 38" x 85" | 1 | $599.99 |
| Full | 54" x 75" | 1 | $699.99 |
| Double | 54" x 75" | 2 | $699.99 |
| Queen | 60" x 80" | 2 | $899.99 |
| King | 76" x 80" | 2 | $1399.99 |
| California King | 72" x 84" | 2 | $1399.99 |
| Split King | 76" x 80" | 2 | $1599.99 |
| Flex Top King | 76" x 80" | 2 | $1599.99 |
| Flex Top California King | 72" x 84" | 2 | $1599.99 |

Another perk from Sleep Number is they have financing options. For purchases that range from $3,000-$5,999.99, there is a 24-month finance plan you can opt into. (If you only buy the c2 mattress, you won't reach the minimum price. But you will if you purchase a base and/or other bedding). The other financing options include:

48-month financing on purchases $8,000 or more
36-month financing† on purchases $6,000–$7,999.99

Is the Sleep Number c2 Right for You?

Now that we've broken down the ins and outs of the c2, here are the main reasons this mattress might be a great fit for you:

You sleep on your back or side. If you're a stomach sleeper, you should probably avoid the c2. It's just too firm to support a belly sleeper. That said, many reviewers, gave it rave reviews for people who need extra firm support if they sleep on their back or side.
You're on a (relative) budget. While this mattress definitely isn't cheap, it's more affordable than the other Sleep Number options. Considering it is adjustable and comes with a warranty makes the price seem reasonable.
You sleep with a partner. Who can forget this bed adjusts on either end! If you sleep with a partner you no longer have to worry about fighting over the best mattress for both of you, given you can each adjust the firmness on your side to your liking. (Just note: If you sleep with your pup in bed, it might confuse him or her if they travel to both sides of the bed!)
You don't mind dealing with technology. I said it many times and I'll say it again: there are a lot of extras that come with the c2. While they're all fairly straightforward and durable, you might need to be good at troubleshooting problems. If you're not technology-inclined, this might not be your best bed option.

If you decide to buy a Sleep Number bed, you can pay $199.99 for delivery and setup or you can pay $89.99 for UPS delivery. From the few reviews I found, the bed is apparently pretty easy to set up and comes with clear instructions. Here is the bed assembly guide. So if you consider yourself a handy woman or man, you could save some money by opting for the UPS delivery. For every delivery, you'll receive a four hour delivery window two days before its arrival, and will also receive a call an hour before the delivery is due.

Sleep Number C2 Summary

Overall, c2 is a great bed choice if you like really firm beds, which are typically great options for side or back sleepers. Plus if you're looking for something that's adjustable and affordable, this might be a good fit—especially if you sleep with a partner who has different sleeping preferences and will split the bill.
The following two tabs change content below.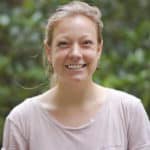 Laura Schwecherl
Laura is a journalist with nearly a decade of experience reporting and covering topics in the health, fitness, and wellness space. She is also a marketing consultant, where she works with impact-oriented startups to build marketing and editorial strategies. Since joining the team at Sleepopolis, she quickly learned how critical sleep is, and enjoys researching how certain sleep products and techniques can improve our lives. Outside of work, you can find her reading Murakami novels, writing amateur poetry, or trail running in her hometown, Boulder Colorado.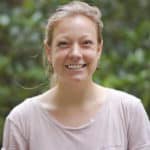 Latest posts by Laura Schwecherl (see all)