The Helix Dusk mattress is a mattress-in-a-box model with foam layers and pocketed coils for a bouncy, comfortable feel. This is one of the medium firm options the brand provides, and it's getting a lot of attention online. But, is it right for you?
To help you decide, I ran some tests to provide a super-detailed review on how the mattress feels and performs. So, read on to learn all about the Dusk's pressure relief, motion transfer, edge support, and more.

Spring Sale: Up to $200 Off + free pillows!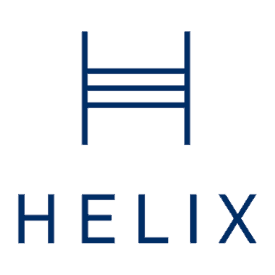 Brand Snapshot
First up, a bit about Helix Sleep. The mattress-in-a-box brand was launched in 2015, and it currently sell a standard line of mattress, a deluxe line of mattresses, toppers, bedding, bases, and more.
The Helix Dusk is one of the medium firm models in the Helix Mattress line, and it's one of their medium firm options. There are five other models in that collection: the Helix Moonlight, Helix Midnight, Helix Sunset, Helix Twilight, and Helix Dawn.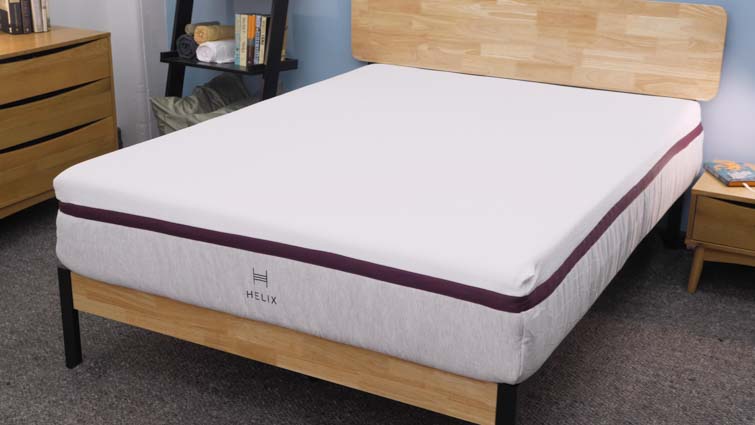 What is the Helix Dusk Mattress Made Of?
The first thing I want to look at is what's inside this mattress, as the materials help determine what it's like to sleep on and who the model will be a good pick for. This particular model has foam layers and individually wrapped coils.
Cover – The cover is made of a soft, light material that feels airy and breathable. A cover that promotes airflow can help prevent you from overheating too much at night, which is a big consideration for people who run hot.
Comfort – The next layer is made of Helix Dynamic foam, which is a latex-foam hybrid alternative with a medium feel. Latex foam is typically a bit more durable than memory foam, and doesn't trap heat the way some memory foam materials do. This layer provides a contouring feeling.
Transition – Next up comes the transition layer, which is made of memory foam. This is a contouring layer that can provide ergonomic support which relieves pressure on places where you need it, like your shoulders or hips.
Body shape – Below the foam comes the body shape layer, made of individually pocketed coils. Coils offer a bouncy feeling, tons of support, and really good edge support so you don't roll right off the mattress if you get too close to the edge of the bed. The coils will help cradle your body.
Base – Last but not least comes the base layer, which is made of a dense foam. This supports the rest of the mattress.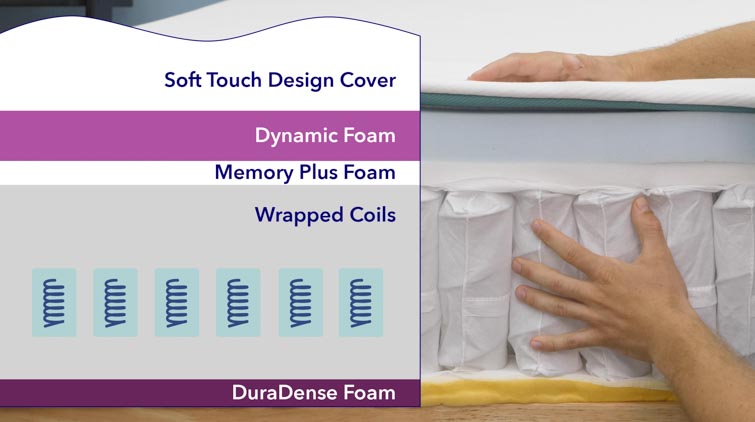 How Does the Helix Dusk Mattress Feel?
Now that we've covered what's inside the mattress, let's move on to what it feels like to sleep on. I like to start out my testing just by lying down on the bed to see how firm or soft it feels.
As a quick aside, how firm a bed feels is pretty personal! It can depend on your body weight, sleep position, and other factors. So just bear in mind that I'm 5'10", 190lbs, and I sleep on my stomach. Your experience of this mattress might be different from mine!
I gave the Helix Dusk a 6/10 rating on the firmness scale, with 1 being the most plush and 10 being the firmest rating. This puts the model squarely into medium-firm territory.
I think this mattress would be a nice choice for strict back sleepers, and probably most side sleepers. The model cushions your joints and supports your body weight, providing a comfortable feel. That said, I do think it's a little bit too soft for most strict stomach sleepers. I recommend that stomach sleepers look for a firmer model so they get proper ergonomic support at night!
Spring Sale: Up to $200 Off + free pillows!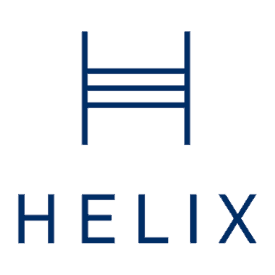 Testing the Helix Dusk Mattress
After evaluating firmness, I run specific tests on each mattress to get a sense of how they'll work long-term. Here's what else you should know.
Pressure Relief
To test a mattress model's pressure relief properties, I use something called a pressure map. It's a mat that I roll out on top of a mattress and lie down on, and it creates a color-coded map based on the pressure my body exerts on the mattress. There's a gradient on the map — blue areas are super low pressure and red areas are high pressure.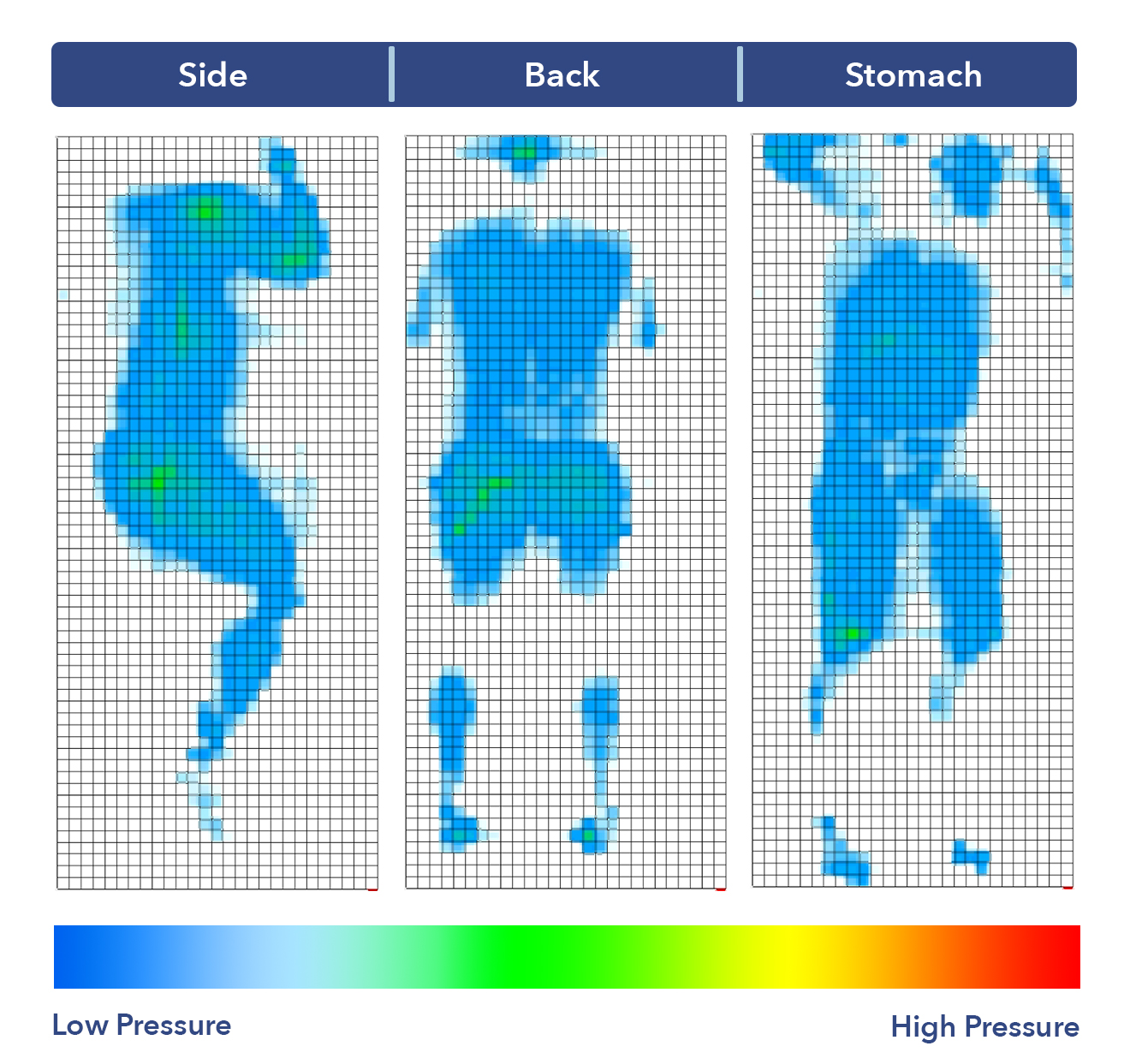 Back – As you can see, the pressure map here is blue across the board. This means that the mattress will be a comfortable selection for most back sleepers! There's no added pressure around my neck, shoulders, or really any of my joints.
Side – When I was lying on my side, the pressure map was blue in a lot of places but got into the green zone around my shoulders, elbows, and hips. This is probably still ok for most side sleepers, but not perfect for people with really sensitive joints.
Stomach – Again, I do think this mattress is a little bit too soft for strict stomach sleepers. I suggest that stomach sleepers find a model with plenty of support, so their hips don't sink down lower than their shoulders during the night — this can be really uncomfortable, and is a sign your spine isn't getting enough support.
Motion Transfer
After the pressure map test, I did a few experiments to see what the motion transfer is like on this mattress. Basically, if someone moves on the other side of the bed, how much will you feel it on your own side? This is a major consideration for couples, especially if one person is a light sleeper.
To test motion transfer, I drop a 10lb steel ball from three different heights onto the mattress, and I measure the disturbances it makes using a seismometer.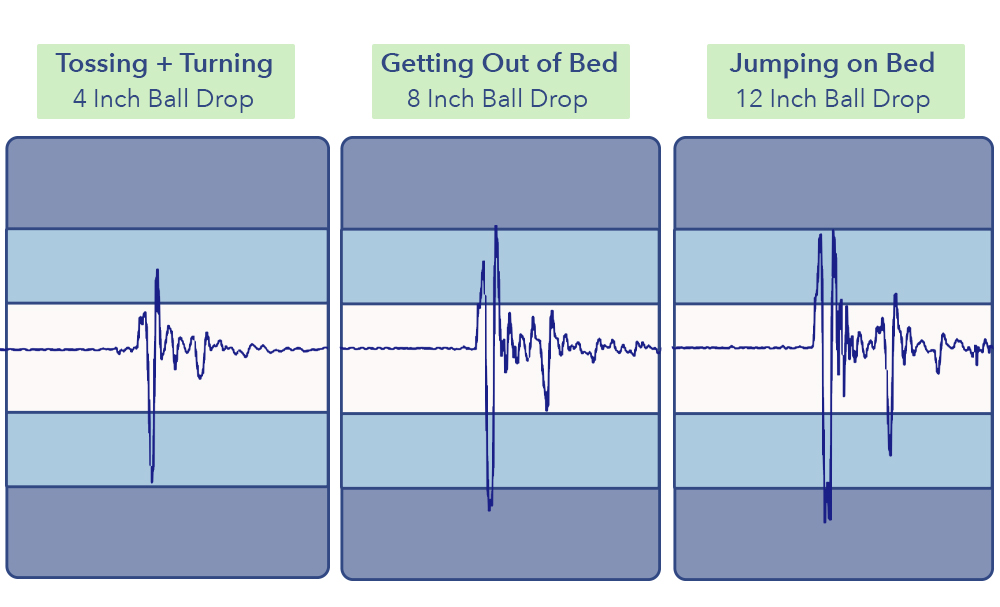 In my opinion, the results from the Helix Dusk were average to OK. The mattress is pretty bouncy, which might contribute to that. Because of the motion transfer, I wouldn't recommend this for all couples.
Spring Sale: Up to $200 Off + free pillows!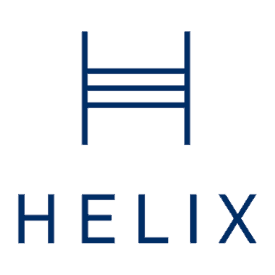 Edge Support
Another important thing to consider when you're selecting a mattress is edge support. Can you roll to the edge of the bed without rolling off?
The Helix Dusk has great edge support, likely due to the layer of pocketed coils. That means you can really use most of the bed's surface without worrying that you might fall off.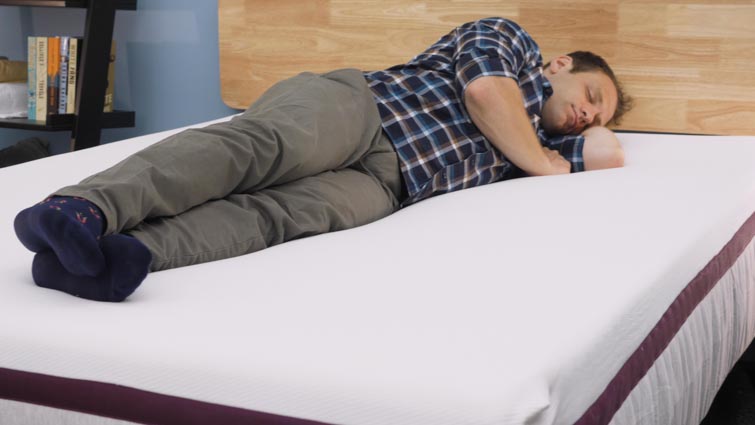 Should You Buy the Helix Dusk Mattress?
The Helix Dusk has a medium firm feel that is great for a wide range of sleepers. After testing it out I think back and side sleepers will love the comfortable blend of support and pressure relief the Dusk provides.
Helix Dusk Mattress Pros
The Helix Dusk could be a great choice for back sleepers. It performed great on the pressure map test, and I was totally comfortable on my back. It provides a contouring feeling without getting you "stuck" in the mattress.
This model also has excellent edge support! That is a big consideration for people with a heavier body weight, or people with mobility concerns about being able to stand up easily from sitting on the bed.
Spring Sale: Up to $200 Off + free pillows!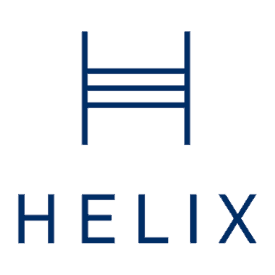 Helix Dusk Mattress Cons
As I said earlier, I do think this model is too soft for most stomach sleepers. If you are interested in the Helix brand, I would recommend one of the firmer bed models they have, just to ensure you get the spinal support you need to keep everything in alignment!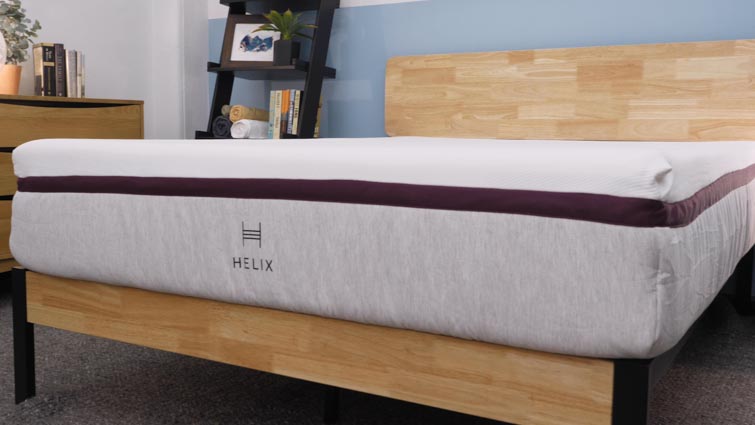 Helix Policies
Trial – 100 Nights
Shipping – Free
Warranty – 10 Year
How Much Does The Helix Dusk Cost?
Spring Sale: Up to $200 Off + free pillows!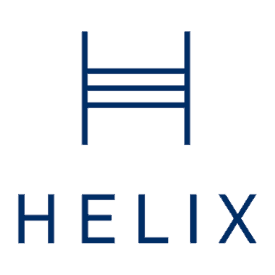 | Size | Dimensions | Weight* | Price |
| --- | --- | --- | --- |
| Twin | 39" x 75" x 10" | 40 - 50 lbs | $700 |
| Twin XL | 39" x 80" x 10" | 40 - 50 lbs | $800 |
| Full | 54" x 75" x 10" | 70 - 80 lbs | $950 |
| Queen | 60" x 80" x 10" | 80 -90 lbs | $1,099 |
| King | 76" x 80" x 10" | 90 - 100 lbs | $1,295 |
| California King | 72" x 84" 10" | 90 - 100 lbs | $1,295 |
Helix Dusk
Materials

Comfort

Support

Value

Cooling

Edge Support

Trial

Warranty