Built with layers of copper-infused memory foam and springy pocketed coils, the Layla Hybrid is designed to soothe aches and pains while keeping the sleeper positioned squarely on top of the bed. Plus, it's flippable, providing sleepers with two different firmnesses from which to choose.
These specs certainly sound intriguing, but do they actually make for a comfortable mattress? To find out, I took the Layla Hybrid for a test drive, assessing its construction and feel to find out if it could be the perfect bed for you!
For my full thoughts, scroll on below! Or, you can click this link to hop over to my review summary.
Spring Sale: Up to $200 off + free pillows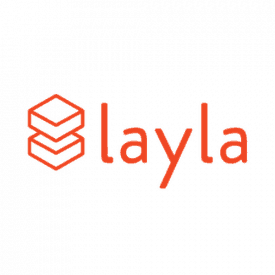 The Layla Hybrid uses foam and coil layers for two firmness options so you can choose the right support level for your sleep style. 
Brand Snapshot
Though Layla Sleep launched in 2016, the hybrid we're looking at today is only the brand's second mattress (the first was a flippable, all-foam model we'll examine a little later on). But that doesn't mean Layla's catalog is light; in fact, it's full of pillows, weighted blankets, bases, sheets, and more!
We've reviewed many of these products, including the Layla Pillow, Layla Sheet Set, and Layla Mattress Topper. So, take a peek at those reviews or keep on reading for my full analysis of the Layla Hybrid Mattress!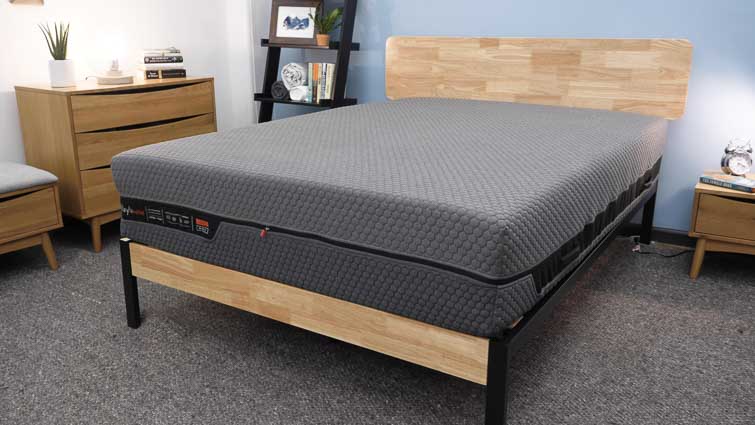 What is the Layla Hybrid Mattress Made of?
The Layla Hybrid combines together five layers of gentle foams and sturdy pocketed coils for a one-two punch of pressure relief and support. Though the firmness changes depending on the side you choose, the general vibe strikes a nice balance between gentle lift and give. Learn more in my full guide of the best hybrid mattresses.
To see how this all comes together, let's dissect this baby layer by layer!
Cover – The cover is made of a lycra, polyester, and visco blend. It's got a stretchy, breathable feel, and is said to be infused with a Thermogel Cooling Agent, though I didn't really notice its effects.
Soft Comfort – Comprised of 2.5" of copper-infused memory foam, the comfort layer of the hybrid's soft side is indeed, well… soft! The cushiony material promotes a ton of sinkage, which provides the sleeper with some nice pressure relief at the shoulders and hips as they press into the structure. And though memory foam has a bit of a reputation for overheating at night, Layla has mitigated against the worst of these effects with a cooling copper infusion that absorbs and dissipates body heat.
Soft Transition – Below the gentle memory foam comfort layer, you'll land on a firmer section of poly foam. This material has a quick response to pressure, helping to buffer some of the sinkage of the memory foam. It's also zoned for support, providing targeted relief to the shoulders and hips.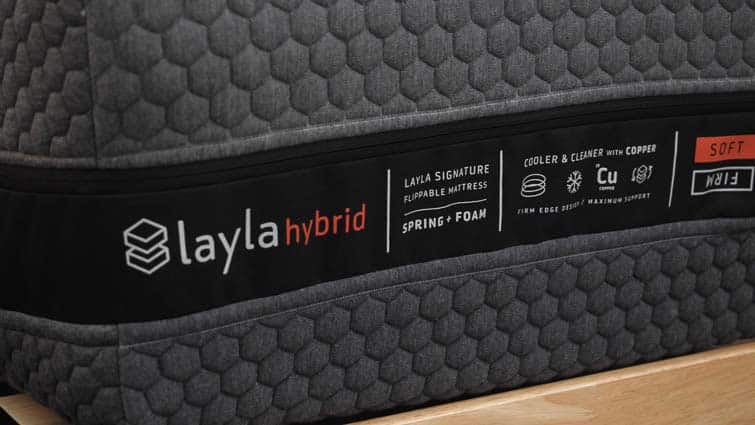 Support – The bulk of the mattress is made of this tall section of pocketed coils, which work to lift the sleeper up and out of the structure. Bouncy, springy, and supportive, these coils imbue the mattress with some nice buoyancy, regardless of the configuration you choose. Along with that, the coils are a bit more durable than foam support, so the Layla Hybrid won't sag as quickly as other memory foam mattresses.
Firm Transition – I'm calling this next section the "firm transition" layer, because if you were to flip this mattress to the firm side, that's where it would settle. It's a slightly thinner section of zoned poly foam than the one we discussed above, but works in much the same way to curb sinkage and support the sleeper.
Firm Comfort – And finally, the firm comfort layer, comprised of just 1" of copper-infused memory foam. When flipped to be on top, this section provides just a touch of sink and pressure relief, but not so much that it throws off the taut vibe of the firm side.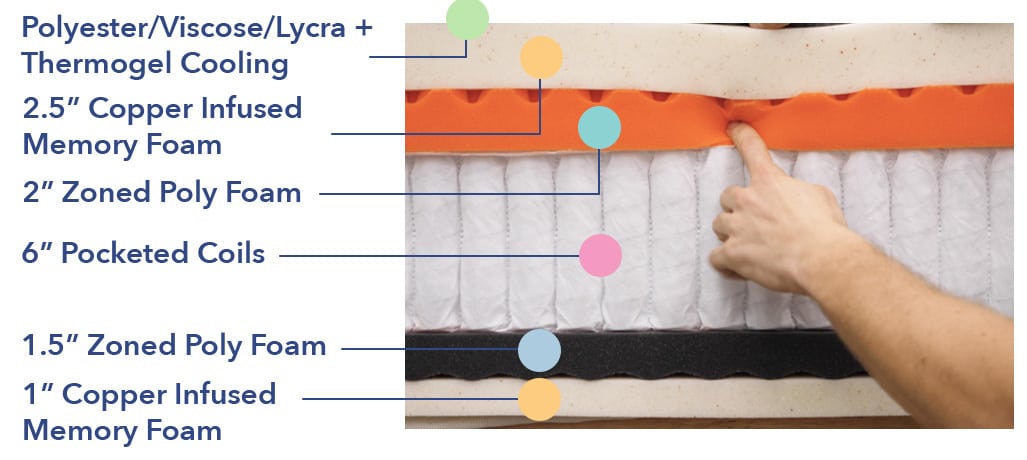 How Does the Layla Hybrid Feel?
Alright, so we know what's going on in the Layla Hybrid, but what do all those materials actually feel like? To find out, I'm going to put this bed through a few tests, starting with firmness.
As with any feel factor, firmness is subjective, and can change a lot depending on one's body size, shape, and weight. Therefore, my firmness read of the Layla Hybrid could be very different from your own! For reference, I'm 5'10", 190 lbs., and prefer to sleep on my stomach.

After tossing and turning around the Layla Hybrid, I decided to give the soft side a 5/10 and the firm side a 7/10. When compared to the industry standard of 6.5 for medium firmness, it's clear that each side of the Layla Hybrid really embodies the feel it's going after.
I was actually quite impressed with the feel of this hybrid mattress. The soft side provided me with some comfortable sinkage for pressure relief at the shoulders and hips while the firm side gave me the lift I needed to move around and change positions with ease. Regardless of the side I chose, I felt well supported, which could be a big plus for sleepers who like the feel of a soft foam mattress, but don't love the stuck-in-the-bed feeling you sometimes get from them.
Spring Sale: Up to $200 off + free pillows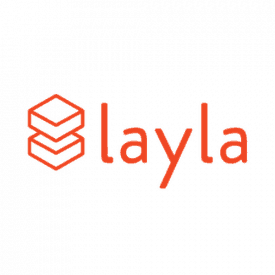 The Layla Hybrid uses foam and coil layers for two firmness options so you can choose the right support level for your sleep style. 
Testing the Layla Hybrid Mattress
Firmness is all well and good, but it's hardly the only characteristic to consider when shopping for a new mattress. So, let's dive into my tests for two other important factors: Pressure Relief and Motion Transfer.
Pressure Relief
First up, let's chat pressure relief. If you haven't heard this term before, it basically refers to how well a bed is able to alleviate tension at sensitive spots along the body, such as the shoulders, hips, and lower back. To assess this attribute, I like to use a handy dandy pressure map!
Though it sounds complicated, it's actually quite simple: I roll this gizmo out, hop aboard, and let the map do the rest! As I move around the structure, the gadget records the force my body's exerting on the structure, and makes a colored "map" of the pressure. Blue indicates areas of low pressure and red indicates areas of high pressure.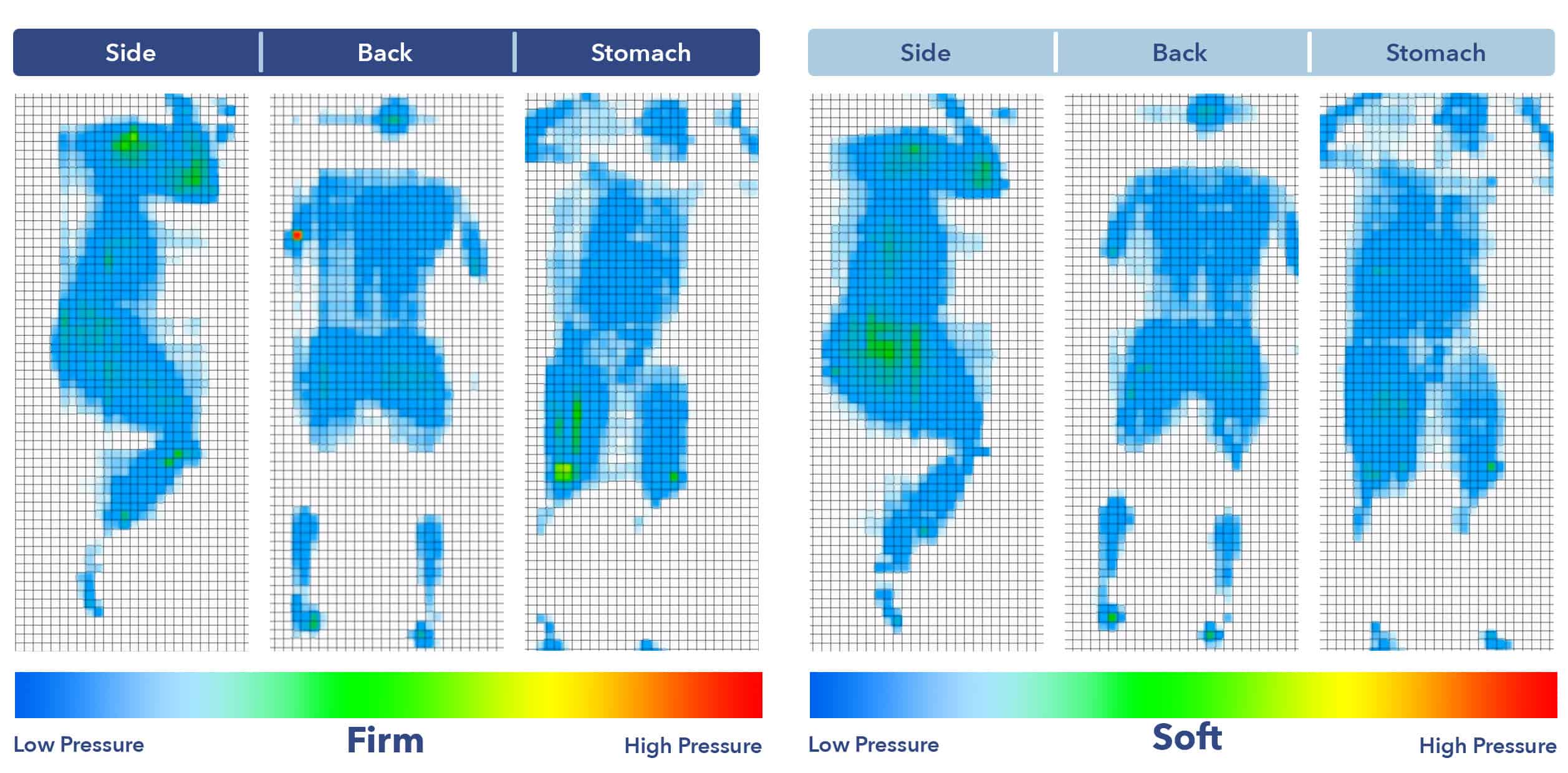 Back – Of the two sides, I felt the most pressure relief from the firm side of the mattress. The memory foam top layer helped to fill in the space at my lumbar region, while the sturdy coils worked to keep me positioned on top of the bed. In general, I found it fairly easy to move around and change positions.
Side – Whereas the firm side was best for back sleepers, I found the soft side to work wonders for side sleeping. In this gentle configuration, I experienced a ton of deep sinkage and pressure relief, which was especially beneficial at my shoulders and hips. Therefore, I think this bed could be a good fit for strict side sleepers.
Stomach – As far as stomach sleeping is concerned, I wouldn't necessarily recommend the Layla Hybrid. In my opinion, neither side is quite firm enough to support the needs of strict stomach sleepers, as the memory foam layers work to sink the hips out of alignment with the shoulders.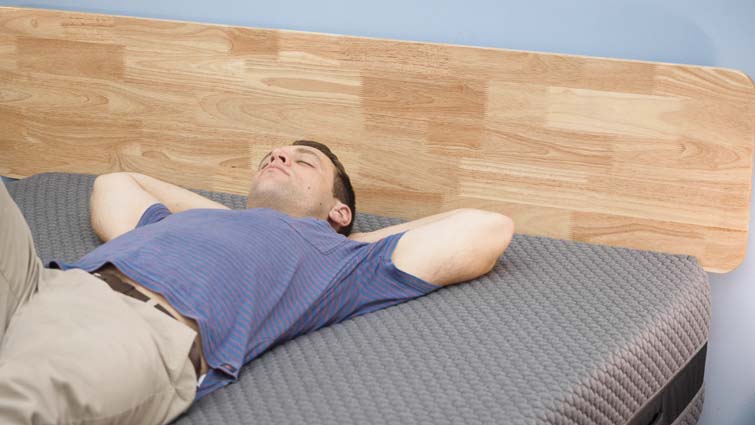 Motion Transfer
Let's finish off my tests with a look at motion transfer! This characteristic refers to the amount of movement detectable from one side of the mattress to the other. An important variable for all, but especially so for those sleepers who share a bed with a child, partner, or rowdy pet.
To illustrate this motion transfer, I dropped a 10 lb. steel ball from heights of 4 inches, Eight inches and 12 inches and measured the disturbance it caused: the bigger the lines, the bigger the disturbance.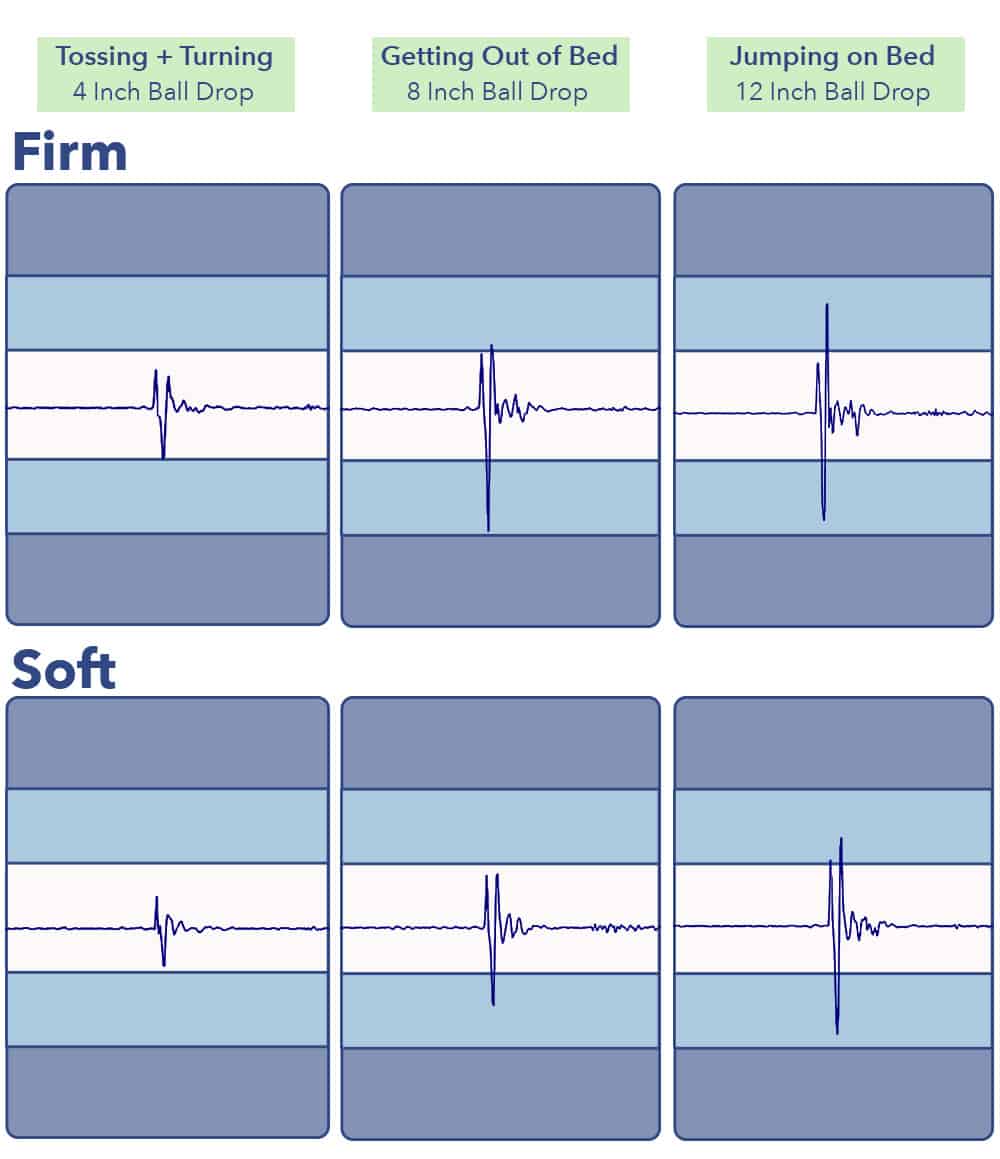 I was actually really impressed with these results! It's clear that the memory foam on both sides of the mattress does a fantastic job of absorbing and dissipating movement across the structure, which indicates to me that this could be a great bed for couples.
Layla vs Layla Hybrid
As I mentioned up top, the Layla Hybrid isn't the only mattress that Layla sells, so let's take a look at its original, all-foam model.
Original Layla
The Original Layla is an all-foam bed-in-a-box. Like the Hybrid, it's also flippable, with a "soft" and "firm" side.
This mattress also uses copper-infused memory foam, which helps to dissipate heat evenly across the structure.
In general, the foam Layla is going to be much softer than its Hybrid counterpart, producing more body-contouring and sinkage.
To learn more, check out my full Layla mattress review.
Should you buy the Layla Hybrid Mattress?
Well folks, we've officially arrived at the end of this review. After examining this hybrid's construction, assessing its feel, and even comparing it to its all-foam counterpart, it's time to decide: Is the Layla Hybrid Mattress right for you? Unfortunately, I can't make that decision for you, but I can leave you with a few final pros and cons to help you get there on your own.
Spring Sale: Up to $200 off + free pillows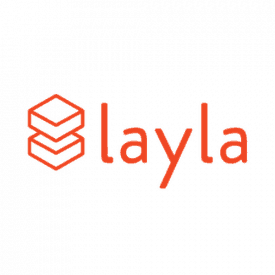 The Layla Hybrid uses foam and coil layers for two firmness options so you can choose the right support level for your sleep style. 
Layla Hybrid Pros
Given the flippable nature of the mattress, I think it could work for a wide range of different sleep styles. Side sleepers will likely be most compatible with the soft side while back/combo sleepers will probably prefer the firmer one.
I'd also say the bed does a really good job of isolating motion across the mattress, which could be an important feature for couples to consider.
And finally, I like that the mattress has a memory foam feel with a little bounce to it. This way, you get the pressure-relieving benefits of memory foam without feeling too stuck in the structure.
Layla Hybrid Complaints
Memory foam is a major player in this mattress, so if you're not a fan of the contouring material, this may not be the one for you.
I'd also say that the bed is likely going to be too soft for stomach sleepers, no matter which way you flip it.
Company Policies
Trial – 120 Night Trial
Shipping – Free and Compressed
Warranty – 10 Years
How Much Does the Layla Hybrid Cost?
Spring Sale: Up to $200 off + free pillows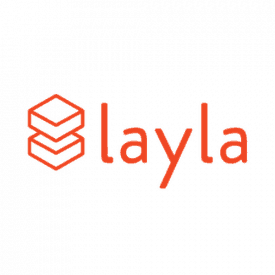 The Layla Hybrid uses foam and coil layers for two firmness options so you can choose the right support level for your sleep style. 
| Size | Dimensions | Price |
| --- | --- | --- |
| Twin | 38" x 75" x 13" | $1,249 |
| Twin XL | 38" x 80" x 13" | $1,349 |
| Full | 54" x 75" x 13" | $1,549 |
| Queen | 60" x 80" x 13" | $1,649 |
| King | 76" x 80" x 13" | $1,849 |
| California King | 72" x 84" x 13" | $1,849 |
Layla Hybrid Mattress
Materials

Comfort

Support

Value

Cooling

Edge Support

Trial

Warranty