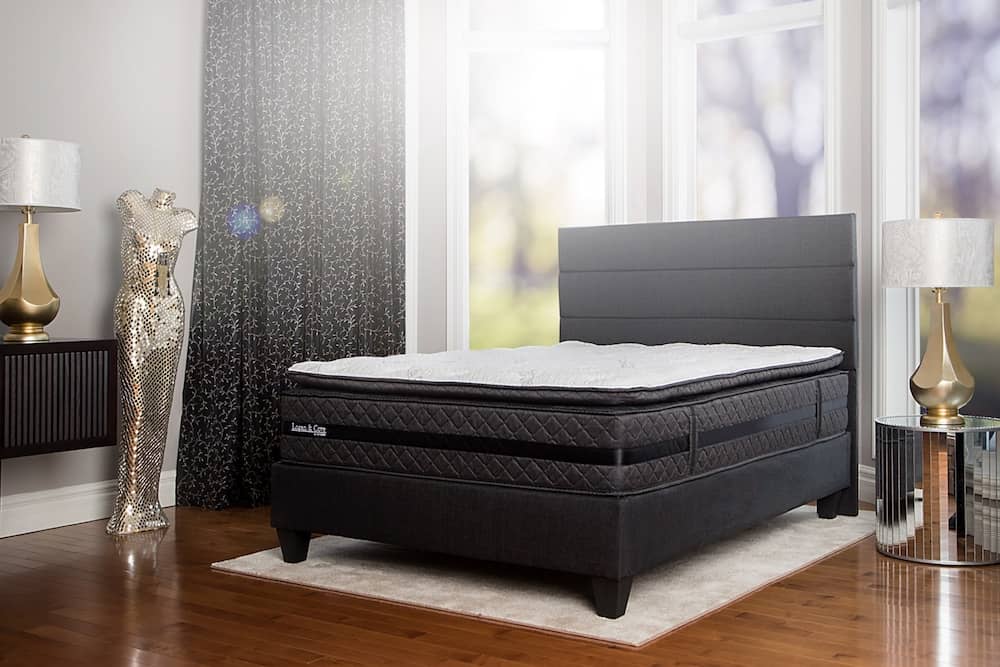 With mattress retailers like the Mattress Firm losing market share and swiftly shutting down brick-and-mortar locations, the direct-to-consumer mattress market may eventually be the only place consumers can find a place to rest their heads. But for shoppers who prefer a more traditional innerspring mattress, these online vendors haven't provided a viable alternative—until now.
Earlier this week, Novosbed, the Edmonton-based memory foam mattress manufacturers, announced the launch of their third sub-brand, Logan & Cove. Currently only available in Canada, Logan & Cove marks the first time that luxury innerspring, foam pillow-top mattresses will be available exclusively online, without showrooms.
In a press release, Novosbed CEO and co-founder Sam Prochazka explained the decision behind the new offering: "We've spent almost a decade fixing a broken business model rife with middlemen, high prices, gimmicks, and generally poor customer service. There is no getting away from the reality that showrooms and commission-driven salespeople are expensive. Selling a luxury mattress for considerably less is achievable when you remove these costs."
Logan & Cove mattresses are available in Canada starting at C$899 for a twin bed and moving up to C$1,499 for a California King. For more information about Logan & Cove, visit their website. And check out Sleepopolis's review of the Novosbed mattress.