Foam products retailer FXI has teamed up with Biocrystal Technologies to introduce a new foam infused with a proprietary crystal mixture called Biocrystal. The product is called Regenerist, and it's meant to offer a better night's sleep as well as enhance the sleeper's energy the following day.
FXI says the new foam's combination of crystals are scientifically proven to offer a deeply relaxing sleep, relieve stress by promoting proper cell function, and heighten energy the following morning. FXI's chief technology officer, Philippe Knaub, thinks that introducing scientifically proven innovation to the bedding industry will heighten users' understanding of the importance of sleep:
"The importance of sleep to overall health and wellness is critical and a benefit that consumers are increasingly aware of and requesting." He continued:
"This was at the forefront of our minds as we developed a relationship with Biocrystal Technologies and created our Regenerist with Biocrystal foam. It is a unique product in the bedding marketplace because the benefits the Biocrystal mixture delivers are based on scientific research and clinical studies. It is data-driven innovation."
In addition to the healing properties of the crystal mixture, the Biocrystal combination is enhanced with gold and silver, known (respectively) for energy boosting and calming effects. Clinical tests were conducted to study any influence that Biocrystal technology products had on sleepers. According to FXI officials, more than 70% of users said that they slept better on foam infused with the Biocrystal mixture. 
Interested in a foam mattress but not sure where to start? Check out our guide to the best mattresses of 2018!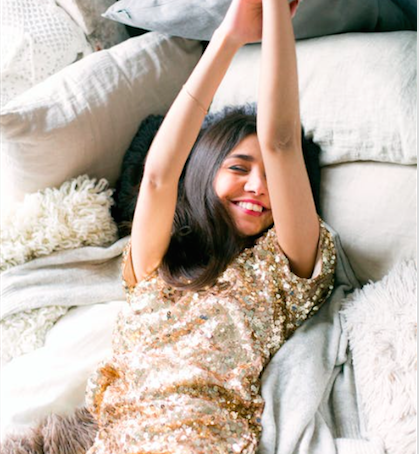 Much like FXI's other foam products, Regenerist foam offers an open cell structure allowing for better air flow and breathability; this helps to regulate temperature as well. Ultimately, FXI's new Biocrystal foam product is intended to care for the sleeper's entire organism rather than one night's sleep at a time. 
We're excited to learn more about this innovative foam and see if other bedding producers experiment with crystal mixtures in their products!
Sarah Riccio
Sarah is the former senior writer and bedding expert at Sleepopolis. She received her degree in Creative Writing from Brooklyn College and spends her free time doing stand-up, making pasta, and hanging with her cats.