Raymour & Flanigan recently partnered with Papa John's for a unique and probably unexpected campaign. From May 30 to June 13, 2018, any customer who bought a mattress from Raymour & Flanigan received free pizza for a year from Papa John's.
This isn't about eating in bed. Instead, the campaign comes with the bold tagline: "Because mattresses shouldn't come in a box. Pizzas do" which takes a jab at the bed-in-a-box companies where most customers can't try out the bed until it's already delivered to their door.
*that feeling when your first free pizza gets delivered*

(PSA: It's the last day to score both a cozy mattress AND free pizza for a year.) pic.twitter.com/KPSX8WUmvN

— Raymour & Flanigan (@raymourflanigan) June 13, 2018
Read This: Emma Is the Fastest Growing Mattress Start-Up In Europe
A Raymour & Flanigan spokesperson explains their side of the story to Sleepopolis:
"A mattress is something you should feel and experience firsthand. Additionally, every person is different, from body shape to body temperature. That's why we're focused on pairing each customer with the right mattress."
If you dive deeper into the campaign, you learn that Raymour & Flanigan is using the cheeky bed-in-a-box stab to position their differentiation as a brick & mortar store with in-person service. Their campaign messaging reminds consumers: "Mattresses shouldn't come in a box because you should experience them first."
"Raymour & Flanigan's sleep consultants receive extensive training to be able to pair customers with a mattress that will bring them maximum comfort," a Raymour & Flanigan spokesperson explains. "Shoppers can Test Before You Rest™ at over 120 Raymour & Flanigan locations."
Also check out these superfoods that help you sleep
Bed-in-a-box companies have been pretty quiet in response. However, most, if not all of these companies offer free sleep trials, so if a bed is delivered and you're not satisfied with it, you can return it for free. Some brands, like Purple, have even opened up a handful of their own stores, and often do pop-up shows or other events so people can still find a way to get their hands (or backs?) on them.
The fine details of this pizza and mattress campaign are as follows: Anyone who bought a mattress that costs $500 or more from a Raymour & Flanigan brick-and-mortar store received one large cheese pie per month (toppings at an additional cost) for a year, which comes out to around $180 in pizza savings. It's unclear what is the return on investment for either Raymour & Flanigan or Papa Johns, but my hunch is they care more about making a statement rather than making a ton of new sales.
Still, it looks as if pizza is a good lure for people:
I just heard on the radio that Raymour & Flanigan is giving away free pizza for a year if you spend 500 on a mattress. I'm honestly debating it and I dont even need a mattress.

— Mary Kate (@onelooseleaf) June 13, 2018
This campaign is now over, but it will be interesting to see if Raymour & Flanigan announces the sales success of the campaign and if customers keep eating their free pizza for an entire year.
Featured Image: @raymourflanigan on Twitter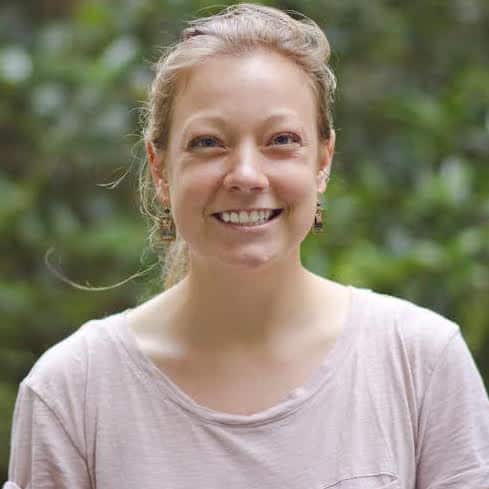 Laura Schwecherl
Laura is a journalist with nearly a decade of experience reporting and covering topics in the health, fitness, and wellness space. She is also a marketing consultant, where she works with impact-oriented startups to build marketing and editorial strategies. Outside of work, you can find her reading Murakami novels, writing amateur poetry, or trail running in her hometown, Boulder, Colorado.