Inspired by a centuries-old Japanese dyeing technique, new bedding company Aizome has emerged onto the scene with a bed set that's as stunning as it is environmentally friendly.
Aizome actually refers to the traditional Japanese art of coloring fabrics with natural indigo, a practice that dates back to the earliest known cultivation of the pigment some 2,000 years ago. While the process was used mainly to infuse plain cloth with the vibrant hue of the indigo plant, artisans found that it also imbued fabric with some great health benefits, including potential anti-inflammatory and anti-bacterial properties.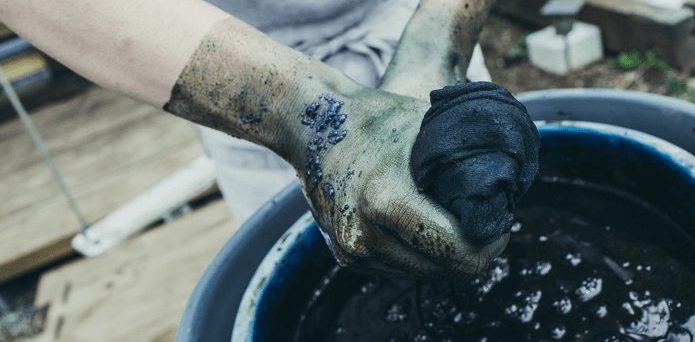 For this reason, aizome fabric was used to treat war wounds, as swaddling for young babies and even as blankets for those with joint pain. However, as indigo became more popular, the antiquated dying method was left in the dust for faster synthetic manufacturing. Aizome Bedding, then, is hoping to reintroduce the all-natural process to consumers with a fresh 21st century approach using ultrasound technology.
While the tech may be different, the burgeoning Tokyo-based brand is set on harnessing all the medicinal goodies of aizome to create a healthy alternative to more traditional bed sets on the market.
"Most people think their skin is an impenetrable barrier, but it absorbs a lot of what we touch through a process called dermal absorption," explained Aizome Bedding founder Michel May. "Now consider that a third of an average person's life is spent in bed. That represents a lot of exposure to potentially harmful chemicals… used in the production of the average set of pillowcases, sheets, and comforters. You don't have to worry about any of this with our natural indigo dye."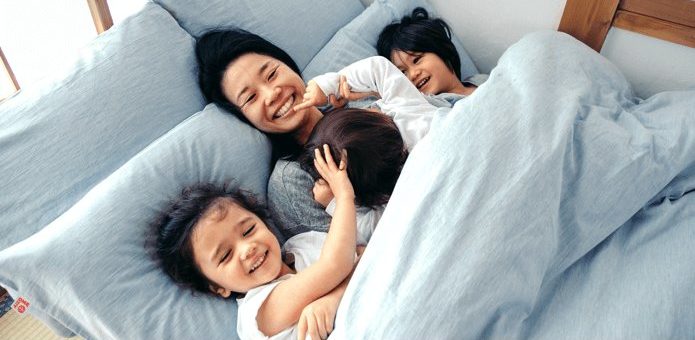 In addition to the natural indigo dye, the company's bed sets are also outfitted with organic cotton, an anti-wrinkle sateen weave and a chemical-free wash. These eco-friendly components, coupled with the fabric's attractive hue, have earned Aizome a plethora of backers on its Indiegogo page. Given the fundraising success, the company plans to start shipping out its products this July.
Interested in learning about other bedding brands doing good for the environment? Check out our roundup of some great green companies. 
Cody Gohl
Cody is a former staff editor at Sleepopolis. His work has appeared online for Esquire, Next, LOGO TV, Fandom, Citylife, The Manual, and more.