Pittsburgh start-up Auratek Textiles has engineered a fabric designed to improve sleepers' skin, and the company will extend a limited pre-order opportunity to consumers during the month of July.
Auratek Textiles was founded in 2017 by former chemical engineer Allison Howard who left her career in chemical business to explore the textile industry. She applied her experience in advanced performance materials to create a fabric designed to promote healthy skin. Beginning July 1st, consumers will have their first opportunity to purchase Auratek sheets and pillowcases via their website, and according to Howard, this new bedding will maximize skin health:
This is very comfortable bedding that works with your skin. Auratek's natural approach is rooted in the concept of balance, and we believe that beauty comes from balance. So, we engineered a fabric that has a better mix of moisture, friction, and temperature properties to prevent skin damage as you toss and turn.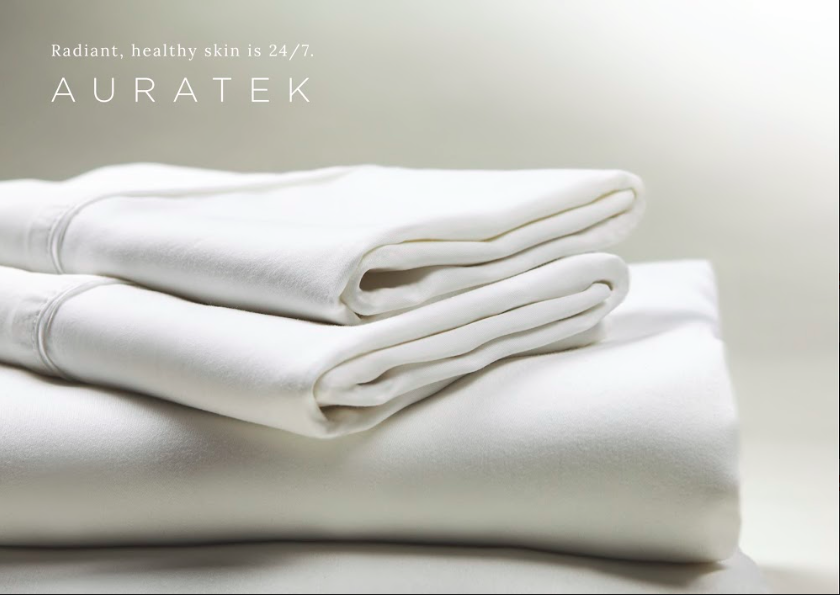 If you're wondering how bedsheets could damage your skin, you're not alone. Howard told Sleepopolis that most sleepers do not know what kinds of materials they are sleeping on, and know even less about how those materials react with their skin. When surveyed, Auratek discovered that consumers tend to have the same two primary desires when it comes to bedding: it needs to be "soft and not hot". While soft, cooling sheets have proven to help you fall asleep, Howard stressed the importance of understanding how those sheets can affect your skin during slumber.
As your body moves in your sleep, your skin presses and rubs against the fabric of the sheets which, depending on the material, might negatively affect your skin over time. In an interview with Sleepopolis, Howard said, "since we are asleep for about one third of every day, there's always going to be some interplay between your skin, your hair, and the fabric you're sleeping on."
HOW CAN AURATEK FABRIC PROMOTE SKIN HEALTH?
Howard explained to Sleepopolis that the human body is in a constant state of releasing moisture, whether it be from skin, hair, or otherwise. She went on to say that material that absorbs and stores dampness is going to disrupt the balance of temperature, friction, and moisture in an inextricably linked chain of events. As your body heats up and starts to sweat, the moisture is released into the fabric which can cause an increase in friction. As sleepers toss and turn, that friction can cause damage to the skin.
In light of this research, Howard drew from her background in performance materials to weave a "double-sided" fabric wherein the top surface stays cool and dry, and any moisture will seep into the other side, and eventually dissipate. The fabric is made from a blend of natural yarn, which quickly absorbs and evaporates moisture, and a synthetic side which is designed to feel cool and dry against the sleeper's skin. While some consumers prefer completely natural materials, Howard asserted that after spending a lot of time studying the market, a combination of natural and synthetic is "the right answer".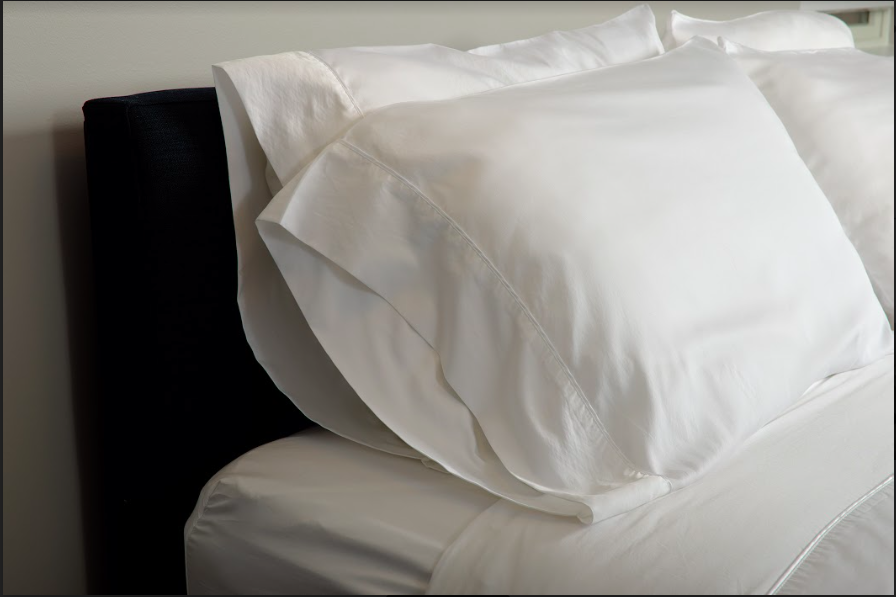 After much research and development, Auratek sheets and pillowcases will officially be available for pre-order for the entire month of July. Both sleep accessories will be available in Queen and King sizes, though the prices have not yet been revealed. When Sleepopolis asked Howard if there are any brick and mortar plans for the future, she replied, "It's to be determined! We aspire to be part of every application where skin and fabric are in direct contact, so we can definitely imagine having our own location at some point down the road."
Images courtesy of Auratek Textiles