Today I'm taking a look at one of the most well-known sleep aids out there: lavender. Even if you're un-initiated in the world of all-natural sleep hacks, you've likely heard about this little plant's potent powers, whether diffused into an essential oil, dried in a sachet or incorporated into a full-on body lotion.
Want to know if a little lavender before bed can whisk you off to dreamland? Keep on reading to find out!
Note: The content on Sleepopolis is meant to be informative in nature, but it shouldn't be taken as medical advice, and it shouldn't take the place of medical advice and supervision from a trained professional. If you feel you may be suffering from any sleep disorder or medical condition, please see your healthcare provider immediately.
THE REMEDY
This remedy is pretty straightforward. Basically, all you have to do is smell lavender right before bed and all your insomnia woes will fly out the window. Though it definitely sounds too good to be true, sleep experts and lay folk alike swear by it, so I'm excited to give it a go.
Nowadays, there are a plethora of different ways to feel lavender's drowsy effects. You can spritz your bed sheets and pillows with a special spray, slather some lavender-scented lotion onto your chest or throw a few drops of lavender essential oil in an aroma diffuser and place it by your bed.
For the purpose of this review, I decided to try out all three to see if any of them could assuage my restlessness.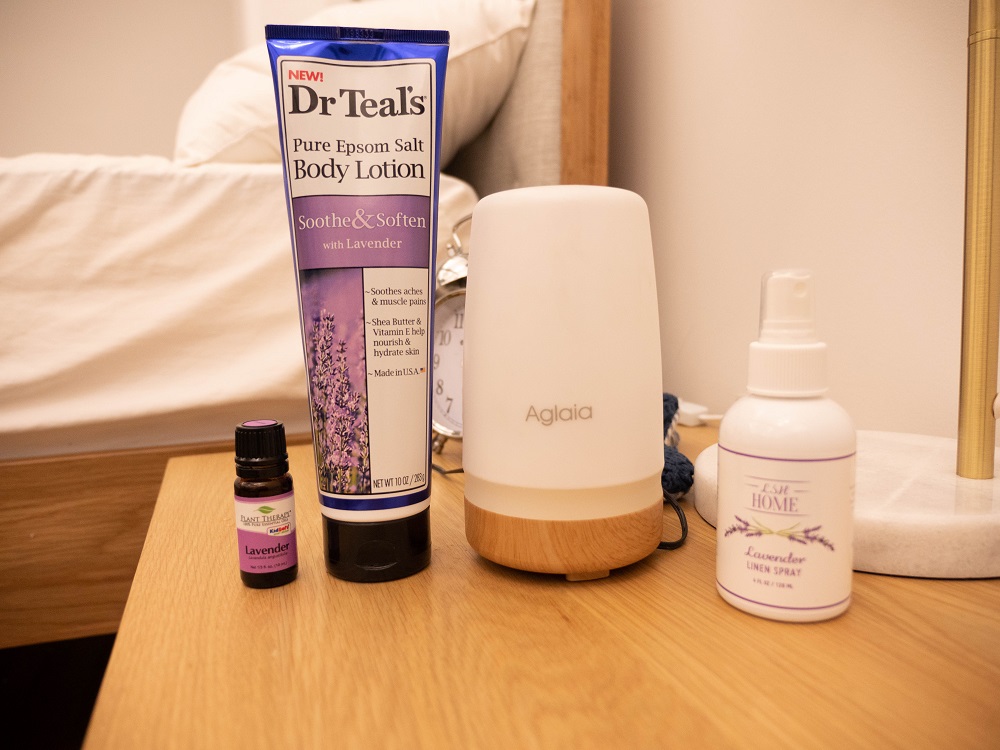 THE SCIENCE
One of the earliest cultivated herbs, lavender has been popular for over 2,000 years as a culinary ingredient, a religious elixir and a healing agent. Medicinally, lavender essential oil in particular has been used for centuries to treat everything from migraines to indigestion all the way to burn wounds.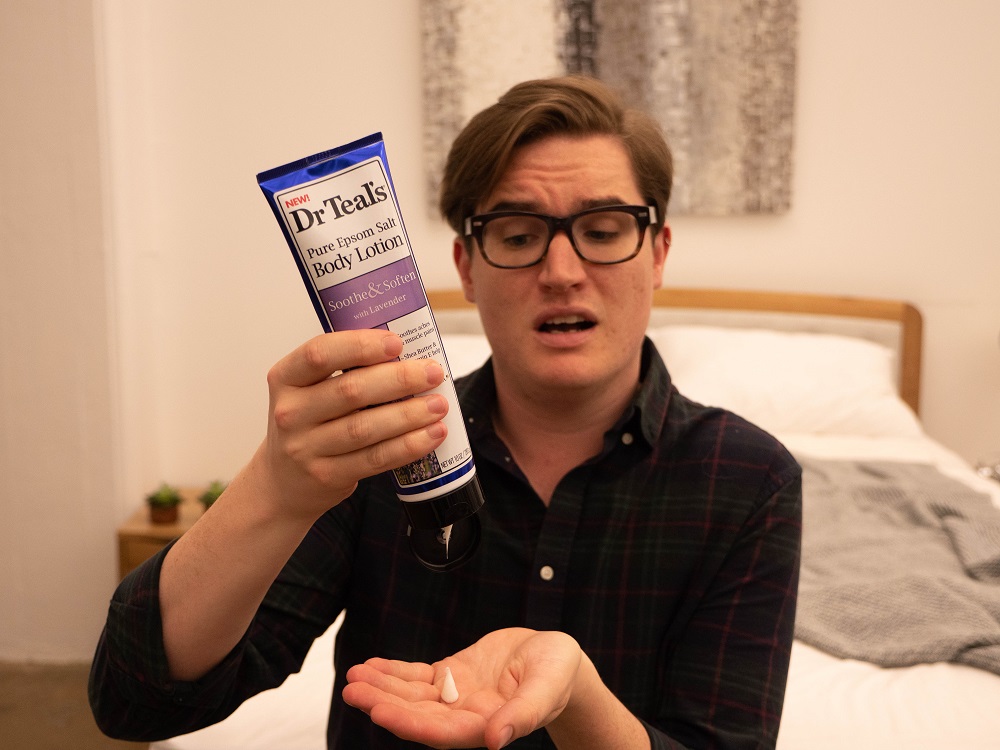 While it's not clear when the relationship began, this flowering member of the mint family also has a long history with sleep. As the National Sleep Foundation explains, lavender aroma has been shown to decrease heart rate and blood pressure, putting folks in a relaxed state of mind for easier sleep. And research has supported this claim, with one study finding that those subjects who sniffed lavender before bed experienced deeper sleep and felt more energized in the morning than their counterparts.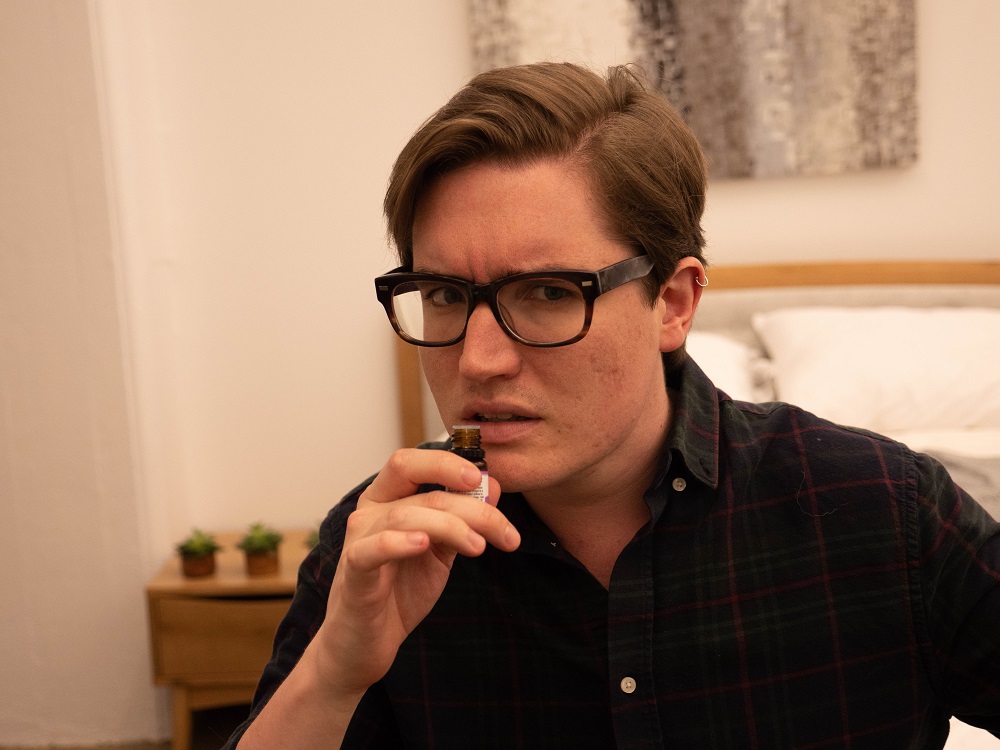 THE RESULTS
So I think this might be my favorite remedy to date! I found the lavender to be an extremely effective sleep aid, helping me to both fall and stay asleep. While this prickly little floret didn't knock me out per say, it did make me feel super relaxed and ready for bed.
And though I found all three methods to work, I liked the spray best because you have more control and can really go wild if you're a fiend for lavender.
Alright, that's it on this sleep remedy! Thanks so much for watching, and if you like what you see, make sure to hit subscribe.
More from Sleepopolis: Is the Saatva Mattress right for you?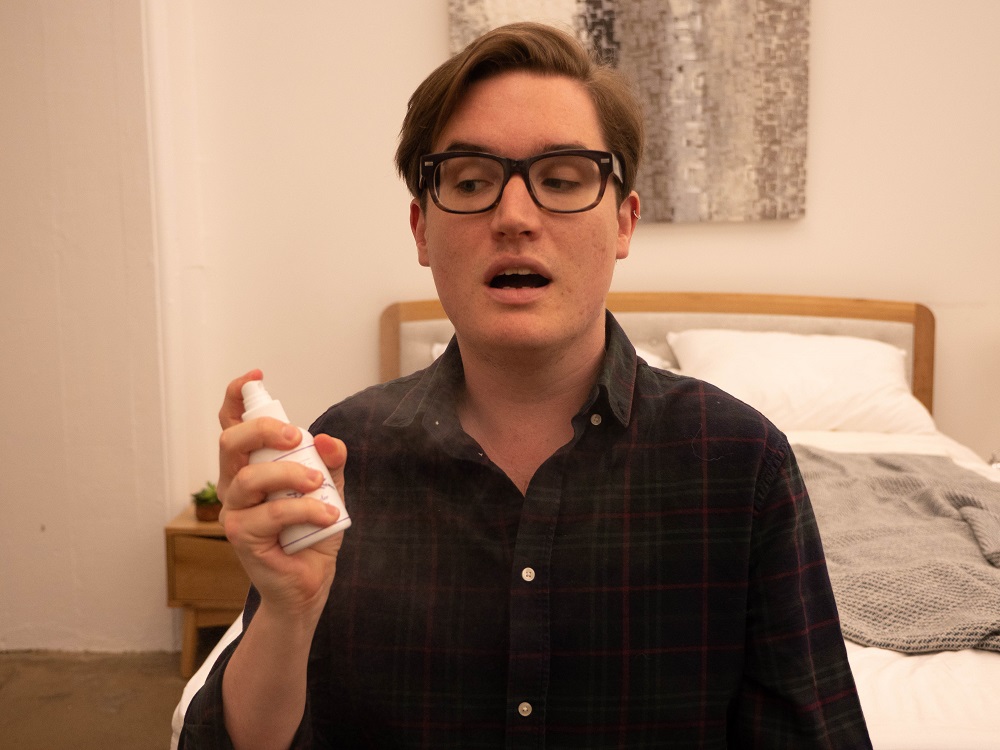 Lavender spray is a great option
Cody is a former staff editor at Sleepopolis. His work has appeared online for Esquire, Next, LOGO TV, Fandom, Citylife, The Manual, and more.