If you've spent any time on the internet in recent years, chances are you've heard someone extol the virtues of essential oils. Lavender for sleep, peppermint for energy, and a whole host of others to relieve stress and anxiety. While the science on these plant extracts is far from conclusive, there is overwhelming anecdotal evidence that using a diffuser to dispense these oils into the air can help folks get a good night's sleep. Without getting too into the weeds about the benefits of sleep, it's clear that whether you're a world-class athlete, a weekend warrior, or just working a 9 to 5, we can all benefit from better sleep.
There are hundreds of diffusers on the market. Most have a similar core functionality; namely, they spread the essential oil into a space via a mist, providing a pleasant fragrance. Many of these items also double as humidifiers, adding moisture to your space, which can help if you suffer from chapped lips or dry skin, live in a dry climate, or run an air-conditioning unit. With so many diffusers on the market, how can you tell which design suits your needs best?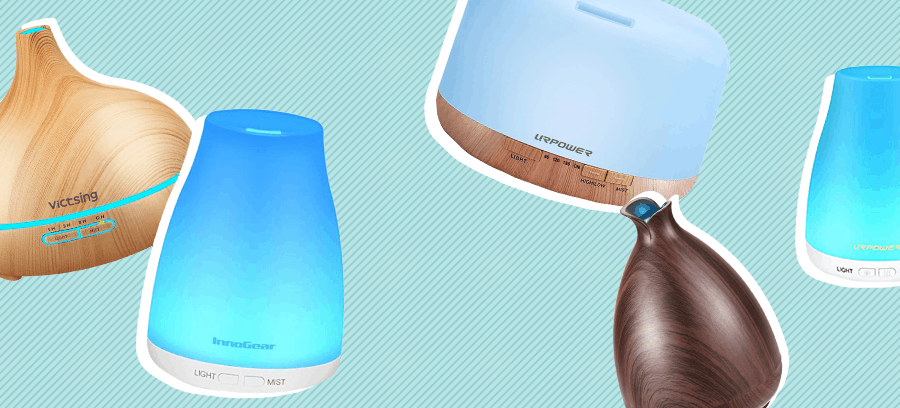 Editor's Choice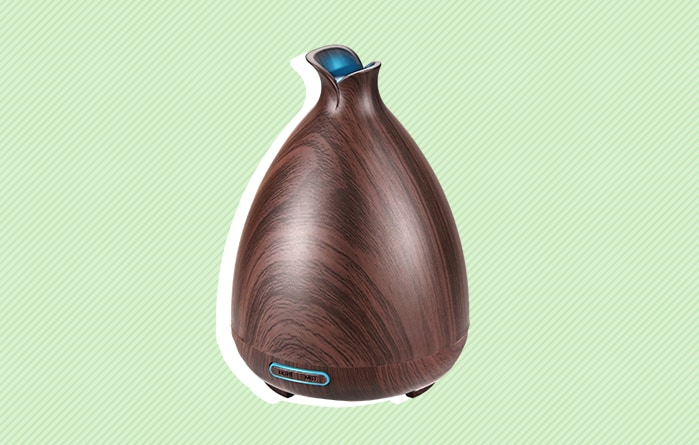 URPOWER Wood Grain Ultrasonic Aromatherapy Oil Diffuser
Pros:
With a capacity of 150ml, this diffuser is designed to fill a 215 sq. ft. room with aromatherapy.
While this is equipped with a 7-colored LED light that can alternate between bright and dim, the light only emanates from the spout at the top and around the button, creating a more subtle look.
This device can provide 3-4 hours of continuous misting or over 6 hours when set in intermittent mode.
Con:
A potential drawback is that this device is a bit more expensive than some of the other small-capacity diffusers. The difference here is the design, which may be worth the extra cash for some folks.
URPOWER Wood Grain Ultrasonic Aromatherapy Oil Diffuser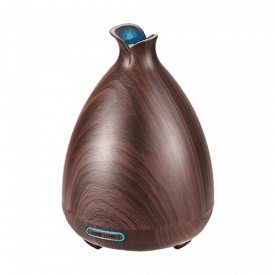 Another diffuser that features a wood grain outside, URPOWER's 150ml diffuser has a unique tear-drop shape. With less lighting than the other items on this list, this diffuser may be a bit more nuanced than some of the others.
Sleepopolis Score
4.40 / 5
Contender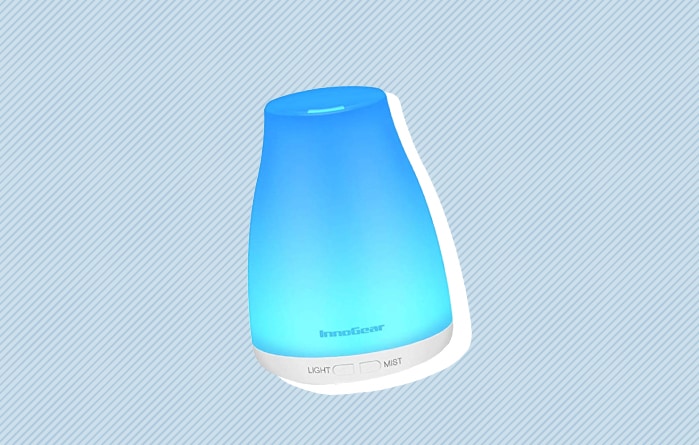 Innogear Diffuser
Pros:
At $15, a very affordable diffuser and cool mister.
Features an auto shut off function so that the device will not overheat when the water runs out.
Measuring at just 5.5" tall, this is a compact unit that could easily be traveled during a road trip.
Features a whisper-quiet functionality, so you can set it up while you sleep and not worry about being woken up.
Con:
A potential drawback of this model is that like most others on this list, the "On" light continues to glow even when the LED light is turned off.
InnoGear Aromatherapy Essential Oil Diffuser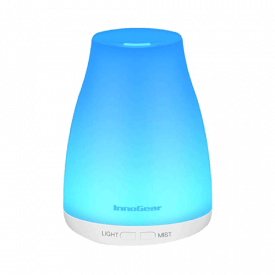 This low-cost, high-impact portable diffuser does everything you need it to do and more. With two misting modes, it can run constantly to give a room a fast scent injection, or the mist can be meted out over the course of a night to maximize scent while you sleep. This diffused features an auto-off when liquid runs out, and its eight-color mood light is ideal for setting ambiance or for use as a night light.
Sleepopolis Score
4.50 / 5
Best Design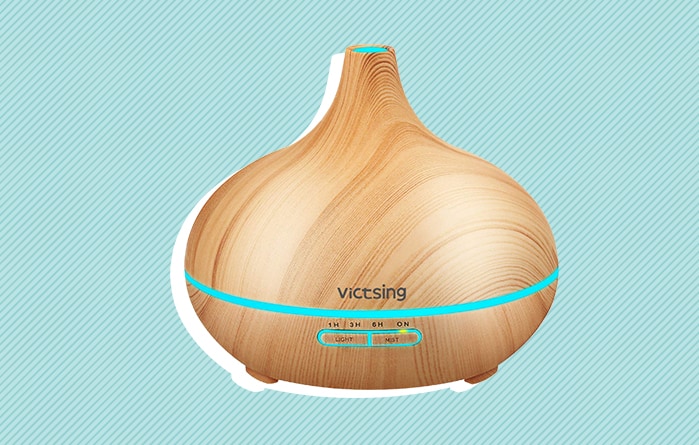 VicTsing Essential Oil Diffuser
Pros:
With a capacity for 300ml of water, the VicTsing is designed to provide mist for up to 10 hours.
In addition to the light that wraps around the unit, the LED escapes from the top as well, giving off a sort of volcanic look. The 7 light colors come in a bright or dim option, giving you more design options.
If LED lights keep you up at night, you can turn the lights off and just use the device as a diffuser or humidifier.
Possible to set it to run for 1, 3, or 6 hours in addition to letting it run continuously.
Con:
At $29.99, this is the most costly of any of the diffusers on our list.
Vic Tsing Essential Oil Diffuser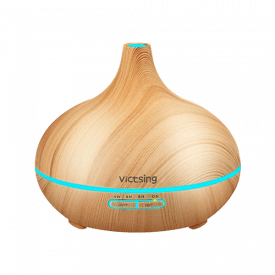 The VicTsing Diffuser features a unique design, almost resembling a genie lamp or an urn. With a woodgrain outside that incorporates a wrap-around LED light, this device can be used as a humidifier or a diffuser.
Best For A Bigger Space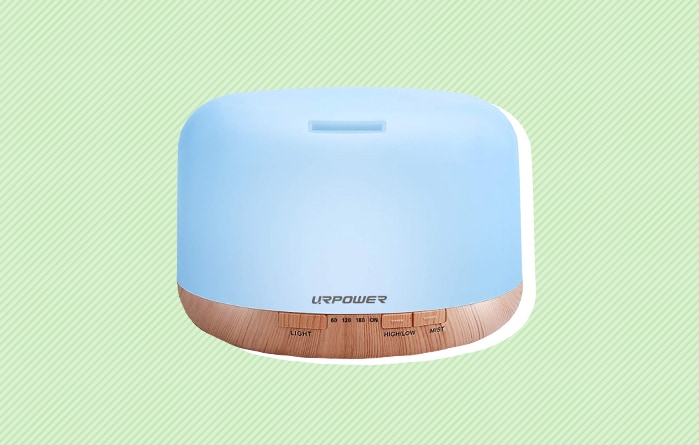 URPOWER 500ml Aromatherapy Diffuser
Pros:
Equipped with two mist modes, this Aromatherapy Diffuser can alternate between a high and low setting, letting you have some control over how thick the mist appears.
Comes with four timer settings, allowing you to determine how long the unit will run for.
Designed to run for 10 hours with an automatic shut off function.
With a woodgrain base and 7 color LED light, this device can double as a night light.
Con:
The colorful lights can be switched off, but there's an operational light that will stay on at all times while the device is in use.
URPOWER 500ml Aromatherapy Diffuser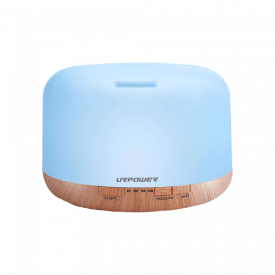 URPOWER's 500ml offering has a similar functionality as its 100ml cousin, but fills more space. Built to serve as an essential oil diffuser for up to 430 sq. ft. of space, this model will work well for a master bedroom or living room.
Sleepopolis Score
4.60 / 5
Best Small Room Diffuser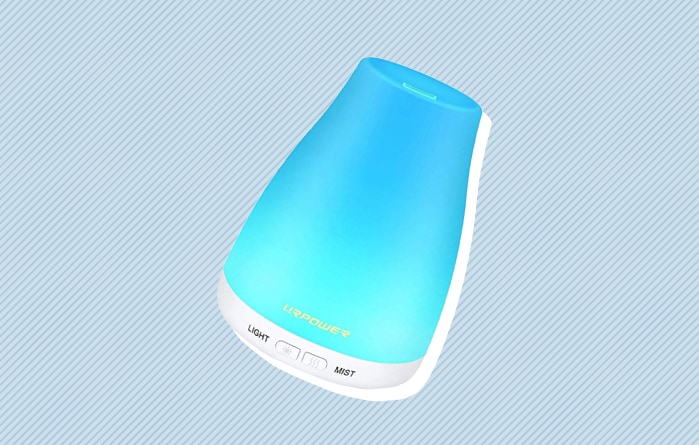 URPOWER 100ml Essential Oil Diffuser
Pros:
With programmable on/off settings and an automatic shut off, this item is designed to provide mist for about 6 hours.
In addition to spreading your choice of essential oil into the room, it serves as a cool mist humidifier, helping with dry sinuses or chapped lips.
The URPOWER has options for intermittent or continuous misting, a very quiet operating volume, and works with tap water.
The entire device can glow in 7 different colors, giving it functionality as a night light or, dare I say, a modern day lava lamp.
Con:
While it's possible to turn off the main LED light, there is a small green or red glow from the "Mist" button that does not go away while the device is in use, which may be bothersome for light-sensitive sleepers.
URPOWER 100ml Essential Oil Diffuser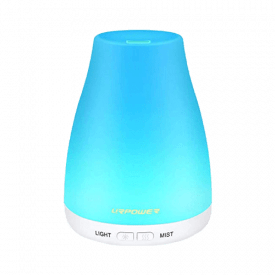 At $15, URPOWER's 100ml diffuser is a great value and addition to a small bedroom, hotel, or even a cubicle (though you should probably check with your officemates first.) About the size of an iPhone, this little machine sports a 7 color LED light.
Sleepopolis Score
4.40 / 5
Methodology
As essential oils continue to become a bigger and bigger wellness trend, more and more companies are getting into the diffuser business. Though most diffusers have the same purpose, it's important to take into account a few key features before deciding on one over the other.
Space
If you're buying a diffuser for a particular room in your house or apartment, you should have an idea of how big a space you're intending to fill. A small, low capacity diffuser is not going to make much of an impact in a cavernous space. A diffuser can make for a great addition to a yoga studio or fitness room; try to get one sized accordingly.
Timers
Depending on how you intend to use your diffuser, having the ability to preset when it turns off may be important. Some of these devices are equipped with timers, automatically turning off after an hour or two.
Lighting
Most diffusers today now offer some type of LED lighting implement. If you're buying this for a child's room, a diffuser with a bright light may double perfectly as a night light. But if you're the type of sleeper who needs blackout curtains, you may want to find a less loud version
Design
Similar to lighting, this is really about personal taste. Some of the more expensive models feature woodgrain exteriors, which may end up serving as a lovely piece of accent furniture.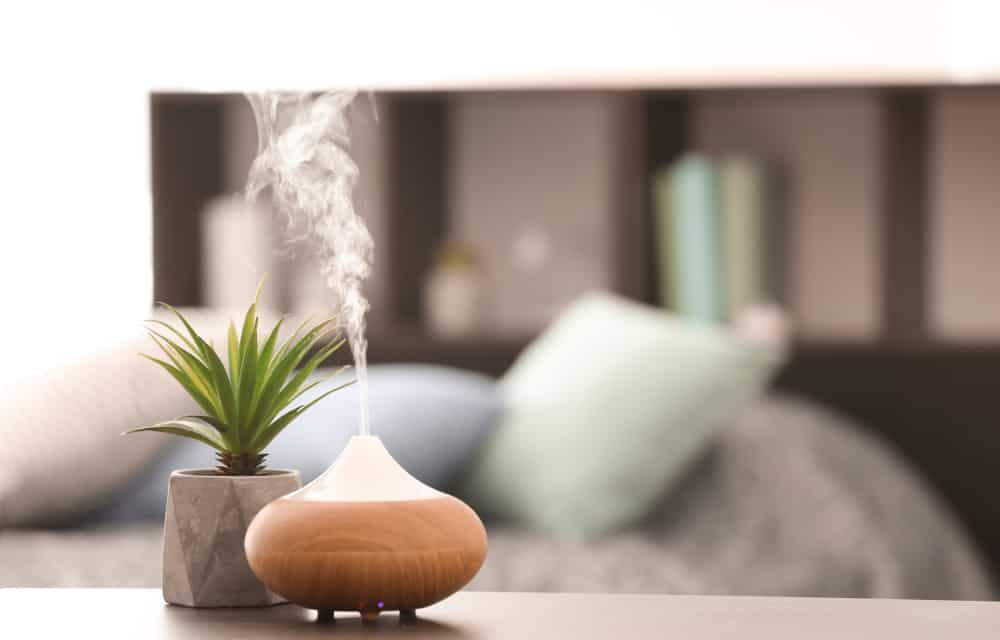 Sleepopolis Buying Tips
You'll notice none of these diffusers come with any essential oils. That's a different purchase. When shopping for essential oils, it is super important to make sure you're getting the real stuff. Look at the ingredient labels – if you see the plant's botanical name, go for it. But if you see something like "the oils from cinnamon" – you may want to stay away.

For the diffuser itself, the most important thing to know is the size of the room you're trying to fill. Humidifiers and diffusers can be incredible sleep aids – but they work a lot better when they fill the space effectively.
Though the science behind essential oils is inconclusive, many folks find a lot of comfort in diffusers and humidifiers. If these scents help you to relax and sleep well, a diffuser is well worth the investment. Of course, if you develop a rash or any other type of allergic reaction, stop using the device and consult a doctor.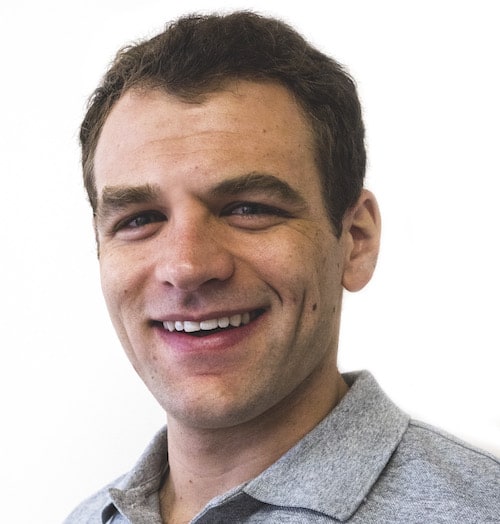 Logan Block
Logan is the former content director of Sleepopolis. As content director, he reviewed new mattresses every week and curated the comparisons, best of pages, and video guides on the site. Logan perfected his method by personally testing over 200 different mattresses, so he's not only able to discern the overall vibe of a specific bed, but to contextualize its feel within the bed-in-a-box market as a whole.