Aromatherapy is an ancient practice that is still quite popular today and has been trending deeper into our zeitgeist the last few years. These essential oils are extracted by any number of plants, either from the roots, flowers, stems, leaves, and fruits. People can use these essential oils in any manner of ways, from mixing into your bath, diffusing through the air, and even direct application to your skin.
These aromatherapies are all made of different ingredients and have various intended ways for you to use them. To help you sort through all of these options, we've reviewed the top brands available. Here is what we found: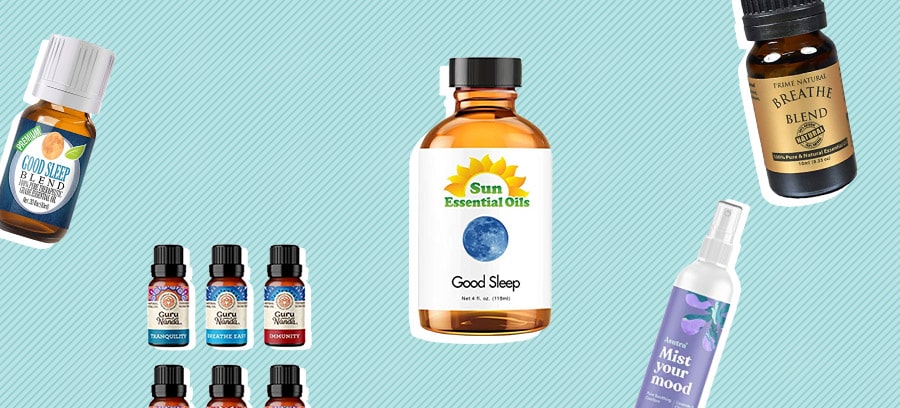 Editor's Choice
Sun Essential Oils Good Sleep Blend
Pros: 
Sandalwood. The sandalwood tree is native to several Pacifica-adjacent landmasses, including South Asia, Australia, and several South Pacfiic islands. Sandalwood oil has been used as a mild sedative for centuries, clearing migraines and anxiety as well.

Pipette. Not all essential oils come in packaging that allows for easy application. The Sun Essential Oils Sleep Blend comes with a pipette, which makes for easy use whether dropping beads of oil on your skin or pillow or into a diffuser. 

Clary sage. Users might be familiar with the faint scent of sage in this essential oil blend. Clary sage is a mediterranean spice that can decrease anxiety and induce relaxation when inhaled or applied to a pillow. Perfect for those who are also looking to fall asleep with a clear mind.
Cons: 
Smell could be more potent. Many people who are buying essential oils are expecting the smell to be very noticeable. When used with a diffuser, the aroma is pleasant but not as strong as other pure oils; users may need to use more oil per use than with some competitors.

Oily film. When using an essential oil in a device or in the tub, the oil can leave a faint oily residue. Not hard to clean, but just an extra step after use.
Contender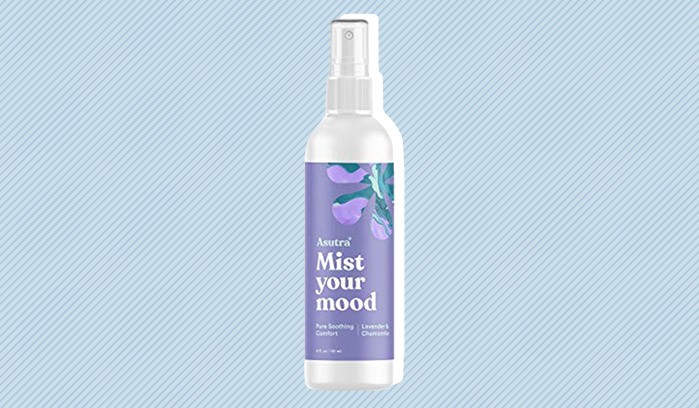 ASUTRA Premium Aromatherapy Essential Oil Blend Mist
Pros:
Aloe vera & jojoba oil. ASUTRA adds both aloe vera and jojoba oil, two natural botanicals, to its Essential Oil Blend Mist to make the product better on your skin. Aloe vera and jojoba oil are soothing on the skin and provide irritation relief and help retain moisture.

Won't stain. One of the great things about a lavender and chamomile essential oil blend is that it is not as likely to stain your clothing or linens as other essential oil mixes. You can apply to your skin or pillow without worrying about yellow stains.

Soft on skin. ASUTRA's Essential Oil Mist has no alcohol content like other mists available for skin and sleep care. This, along with the benign properties of the added aloe vera and jojoba oil, make the oil mist appropriate to spray on your skin. Perfect for those prone to getting dehydrated skin.
Cons:
Price. At just under $15 per bottle, this is more expensive than some comparable products. The mist function is nice but not everyone will want to splurge on it.

Scent doesn't last. While some users will be satisfied with the amount of time that the scent hangs in the air, others might find they need to spray repeatedly over time.
Best Value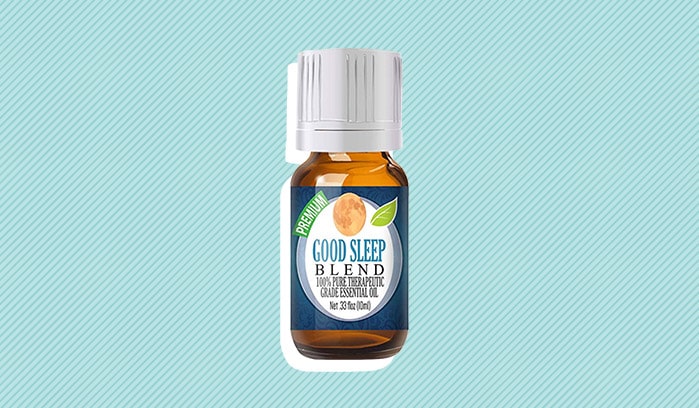 Healing Solutions Good Sleep Essential Oil Blend
Pros: 
Copaiba oil. This little-known oil heralds from South American and is known for a wide array of health benefits. Aside from acting as being an anti-inflammatory pain reliever and being beneficial for skin health, copaiba aids in relaxation and thus helps users fall asleep. Copaiba oil is also known to enhance the effects of other essential oils, amplifying the sleep-conducive effects of lavender and clary sage.
Great fragrance. The combination of natural botanical extracts produces a nice aroma that can freshen any room. Lavender in particular creates a nice base smell that isn't too strong.

Value. You can get a bottle of this essential oil blend for less than $8 a 10ml bottle. Someone looking for more savings could opt for a larger 60 ml bottle for just shy of $30.
Cons: 
Easy to pour too much. Due to the nature of the way the bottle and dropper were manufactured, the oil can rush out when pouring out of both. Make sure you take care when applying oil to a diffuser or any other usage.

Plastic dropper. The dropper that is included in the packaging is made of plastic. Glass ones tend to work better.
Best Oil Set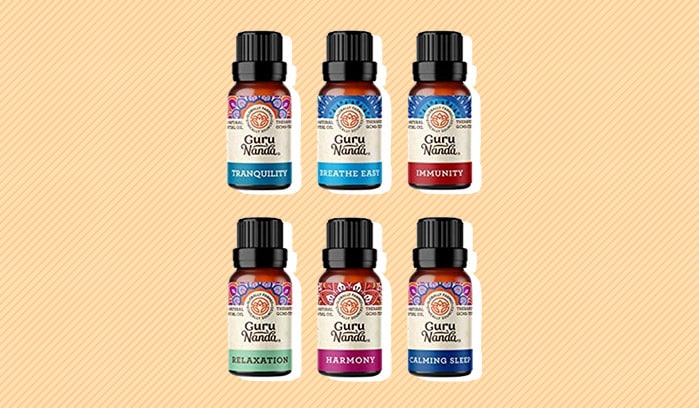 GuruNanda Top 6 Blends Essential Oils Set
Pros: 
Amber bottles. Though it is uncommon for a bottle of essential oil to decay, sometimes plastic bottles are prone to being disrupted because of adverse heat, light, or just because of entropy over time. The amber glass bottle has UV ray protection and insulation to ensure this won't happen to the same degree as with plastic.

Variety. This set comes with six different essential oil blends. Calming Sleep, Breathe Easy, Tranquility, Relaxation, Thrive, and Harmony are all mixed with oils that combine to induce and amplify the effects represented in their respective titles.

Magnetic storage recipe box. One of the great features of this product is the clever magnet storage box. The oils fit snugly into the box, which has recipes and tips for mixing oils to max benefit. Perfect for those curious about different types of essential oils and their effects.
Cons: 
Strong scents. Some customers will be pleased that these oils really pack a punch. Others will find the scents rather strong, meaning they should be careful not to overuse at any given time.

Similar smells. Some of the aromas contain several overlapping essential oil extracts. The inclusion of these ingredients probably enhance the effects, but some users may find the different varieties of oils to smell somewhat familiar to each other.
Best for Breathe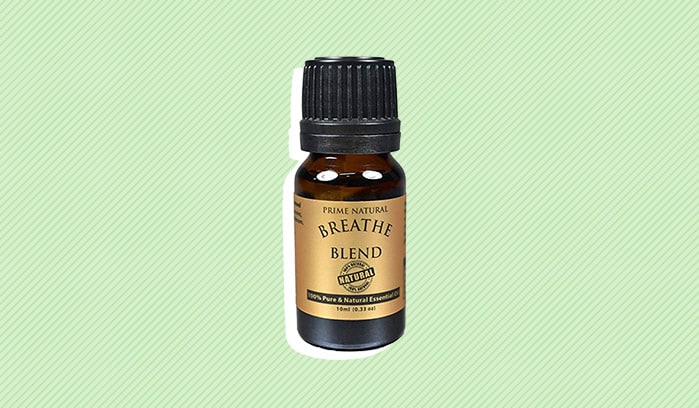 Prime Natural Breathe Essential Oil Blend
Pros: 
Eucalyptus oil. Eucalyptus oil is known as a decongestant, meaning it can loosen phlegm in your body, especially when put through a diffuser. It also has relaxing properties, so can help a user to calm down at the end of the day as well.

Tea tree oil. Tea tree oil is known as an anti-inflammatory, so users who are sick may want to opt for an oil such as this one to help bring down inflammation in airways. This oil in particular is useful for those suffering from throat irritation due to sickness or allergies during the change of seasons.

In-bottle dropper. While some competitors include a pipette or dropper separate from the bottle, this product comes with a spout right in the rim of the bottle. This is helpful as there is no need to find separate storage or to wash and clean a pipette after use.
Cons: 
Peppermint can make you more alert. While some of the main ingredients aid in relaxation, such as eucalyptus, other ingredients – namely peppermint – is a strong aroma that can stimulate the brain. This means that this product may be more useful for breathe health (and thus sleep) when applied earlier in the day.

Scent not the strongest. Users should be informed that this isn't the strongest smelling essential oil on the market. Perfect for users who only want to apply a controlled amount, but for those looking for a lasting aroma, users may have to use the oil several times over the course of a night.
How We Picked
Aromatherapy can be a wonderful sleep aid. Depending on the type of essential oil extracts that are blended into each bottle, a person using the essential oils may find other benefits, such as reducing inflammation, moisturization, and stress relief. When measuring these essential oil blends against each other we not only considered effectiveness in aiding sleep, but we also considered how these oils fit holistically and pragmatically into a customer's life. These were the major factors we considered when evaluating these products:
Mix of oils
When shopping for an essential oil blend the first thing to always look at is the list of ingredients. Some essential oil blends have one or two oil extract as the main ingredients or sometimes the only ingredients. It can be simpler for the customer to figure out the effects of the oil extract when there are only two or three to consider. Some oil blends have more than a handful of natural ingredients. These ones may behave in ways that have more positive properties that can both aid in sleep and in other ways a user might like, such as pain relief. However some users may have sensitivities to certain essential oils so will need to use discretion when making a purchase.
Application
Depending on how you are planning to use your essential oil blend, certain products have easier or more cumbersome options for you to apply the oil blend. If you are applying directly to your skin or pillow sometimes a bottle with just an open spout can be easier to use. If an oil is very strong in its potency, you may opt for a pipette or a rubber dropper to ensure exact dosing. Products that include a pipette or rubber dropper have added convenience, but some of these included accoutrements can be cheaply made or require separate storage.
Aroma
One of the greatest benefits of using an essential oil for aromatherapy is that it should be fragrant every time you use it. Some essential oil blends rely on lavender, chamomile, and other oils known for having especially nice smells. Though the smell often times has no relation to the properties of the oil that aid in sleep, having a nice smell on your pillow or hands or in a diffuser can make the process of falling asleep that much more enjoyable.
Potency
The essential oil blends that customers can find on the market will vary in how potent the consistency of the oil is. Some oils will pack quite a punch and only one or two drops can fill a room with a particular aroma for many hours. This can be a good thing or a bad thing as some aromas might be too strong or overpowering for an environment, whereas a less potent smell would be preferred. This can also be affected by the mix of oils as they can dilute each other's potency.
Buying Tips
Not sure which kind of essential oil blend to purchase? Here are some things you might want to think about before making a purchase:
How smell sensitive are you? While some people may have superior eyesight or refined taste buds, others have an acute sense of smell. If you react strongly to certain smells you should use a lot of discretion in choosing which oil blend you purchase. If you are less sensitive to smells in your vicinity you may enjoy a complicated blend of essential oils or even a more potent option.
How would you like to apply the essential oil? People use essential oils in a multitude of ways. Some apply the essential oil directly to their hands, chest or even feet to help aid in sleep. People also love putting essential oils in the diffuser with some water as this will slowly spray the essential oil through the air as long as the diffuser is operating. Same goes for putting essential oil blends in the bath. Some products come with their own mister to replicate that process. Products that come with their own pipette or rubber dropper may be easier to use and not require additional purchases.
Is there anything else you would like out of your essential oil blend other than sleep aid? Several of the top essential oil blends have multiple essential oils that have more positive benefits than just sleep aid. Essential oils can help with relaxation, moisturizing your skin, soothing irritated tissue, as well as acting as an anti-inflammatory agent. As you learn more about essential oils it can be fun to find oils that help you holistically through sleep aid as well as providing other positive side effects.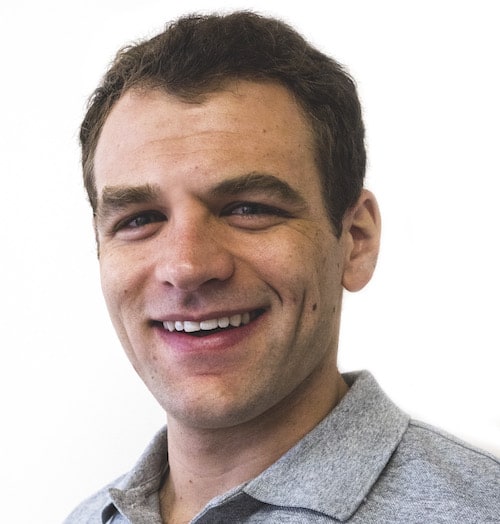 Logan Block
Logan is the former content director of Sleepopolis. As content director, he reviewed new mattresses every week and curated the comparisons, best of pages, and video guides on the site. Logan perfected his method by personally testing over 200 different mattresses, so he's not only able to discern the overall vibe of a specific bed, but to contextualize its feel within the bed-in-a-box market as a whole.