Bed-in-a-box company DreamCloud Sleep has entered the furniture game with the debut of a new headboard and frame.
The product launched this month and comes fresh on the heels of the release of the brand's first mattress in January and its adjustable frame in May. This latest bedroom accessory features a button-tufted upholstered headboard and a metal frame with wooden slats.
"This was an obvious next step for us," Sterling Montes, Director of Partnerships at DreamCloud, told me. "This bed has been in the plans since the beginning, but the later release was to make sure we could first deliver a really quality mattress."
According to Dream Cloud's website, the low profile platform frame is constructed to provide a solid and durable foundation, while the upholstered headboard gives off comfort and a generous dose of luxury.
Monte added:
The goal was to find [a bed] that complimented the Dream Cloud mattress very well but wasn't overly unique. Something that could fit the everyday consumers kind of taste and style while still meeting a luxury level. It also needed to be lightweight and easy to ship.
Even though the makings of the headboard and frame have been in the plans since the get-go, The DreamCloud team still relied on client data and customer surveys before moving into production. As Monte put it to me, DreamCloud's ultimate goal is to offer a complete sleeping solution to its customers, including sheets, pillows, mattresses, and a bed frame. 
This trend of bed-in-a-box companies launching bedding products in addition to a mattress is not new. Whether it's Casper releasing a new pillow, Saatva rolling out sheets, or Leesa churning out a bed frame, more and more online-only mattress brands are looking to provide their customers with the ability to buy an entirely new bed set up in one fell swoop. 
The Dream Cloud headboard and frame ships directly to the consumer and requires no box spring. There's also a 100-day sleep trial, so you can return it — a policy similar to many bed-in-a-box policies. The bed comes in linen and grey, and you choose from one of three sizes: Full, Queen, or King. A Queen costs $350.
If you're interested in purchasing a bed, it may take a bit. Most size and color offerings are currently out of stock. However, as of late August, their team is upping inventory and everything should be available soon. 
"We're trying our best to sort that out," Monte reassured me. "In a way, [being in backorder] shows we're a real company trying to figure it out. We want to fix it, but it also adds a little authenticity to our brand. We're not perfect."
Featured Image: @dreamcloudsleep on Instagram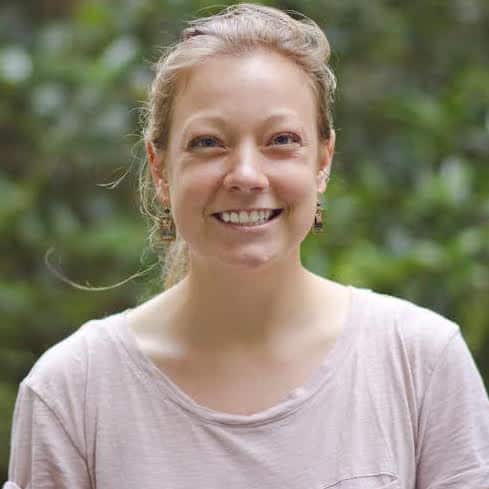 Laura Schwecherl
Laura is a journalist with nearly a decade of experience reporting and covering topics in the health, fitness, and wellness space. She is also a marketing consultant, where she works with impact-oriented startups to build marketing and editorial strategies. Outside of work, you can find her reading Murakami novels, writing amateur poetry, or trail running in her hometown, Boulder, Colorado.