Popular bed-in-a-box retailer Leesa Sleep today launched a brand new, fully customizable hybrid pillow built for personalized comfort.
The mattress company debuted the Leesa Hybrid Pillow on its website, billing it as an accessory designed for a restorative sleeping experience. It comes complete with reversible and adjustable layers, allowing customers to modify it to their particular tastes. The pillow also comes outfitted with cooling properties as well as a down-like quilted cover, which provides immediate pressure relief and comfort to the sleeper.
"We achieved what we intended to with this pillow by creating a product with superior design that offers customers the flexibility they need to get a good night's sleep," explained Jamie Diamonstein, Co-Founder and Chief Product Officer at Leesa. "There are many pillows on the market right now, but none that offer this level of customizability."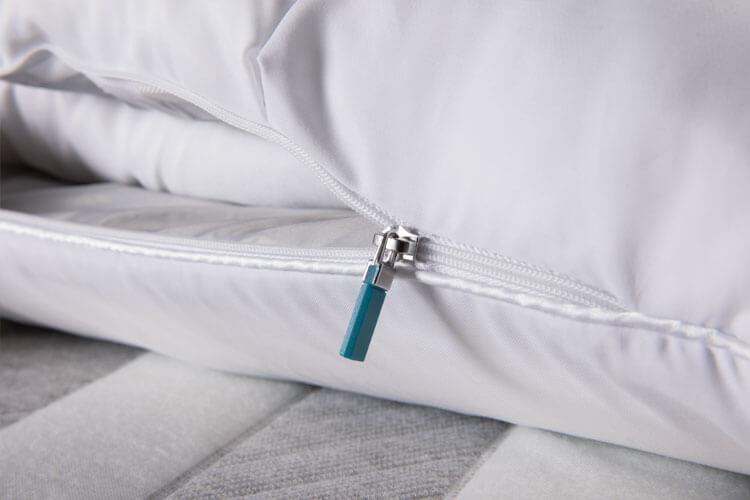 The Leesa Hybrid Pillow is just the latest item to be unveiled in the startup's growing suite of sleeping products, which recently expanded to include not only mattresses, but also sheets, foundations and a bed frame. As with Leesa's beds, one out of every ten hybrid pillows sold will be donated to charity as part of the brand's One-Ten Program.
See how Leesa stacks up on our roundup of the best mattresses of 2018! 
"We are excited to launch the latest in our line of innovative products designed to help people sleep better." added David Wolfe, Co-Founder and CEO of Leesa. "We are just as excited to be including pillows into our One-Ten program. From our start, we've been donating one mattress for every ten we sell and now we will be donating pillows too."
This has been an exciting few months for Leesa Sleep, which has been shaking up the mattress industry since 2015. This past year alone, the brand secured $23 million in funding, established new relationships with West Elm and Pottery Barn and also debuted a collaboration with Third Sheets.
For more on the brand, check out our reviews of the Sapira and Leesa as well as our comparison between the two mattresses.
Cody Gohl
Cody is a former staff editor at Sleepopolis. His work has appeared online for Esquire, Next, LOGO TV, Fandom, Citylife, The Manual, and more.