Protect-A-Bed, a bed protection innovation company, provides mattress protection, accessories, and sleep technology to its consumers. Now, it can add philanthropic deeds to that list.
Protect-A-Bed just announced it will be donating mattress protectors to the Ronald McDonald House (RMHC) in Greenville, South Carolina as the house expands to reach more families. The charity recently built a 15-room, 21-bed add-on to their facility, which doubles the number of families they can serve. The expansion cost $3.5 million.
If you're not familiar with RMHC, one of their main services is to provide homes to families whose children are hospitalized at a nearby healthcare facility, so the families can stay together and avoid expensive lodging fees.
A Bedding Company Gives Back
Once the RMHC expansion was completed, the charity approached Protect-A-Bed to see if the company would be willing to donate mattress protectors to help their new beds stay free of bed bugs, spills, and stains.
James Bell, CEO of Protect-A-Bed, commented to Furniture Today:
Our mattress protectors effectively extend the lifespan of a mattress as well as provide a healthy, clean and comfortable sleep environment. As we know from the hospitality industry, premature replacement of bedding due to spills, accidents, and bed bugs represents a significant cost.
John Rachid, President of Protect-A-Bed, responds:
The families that Ronald McDonald House serves are going through so much. It's a little thing, but hopefully having a clean and comfortable place to sleep while they are caring for a loved one can make the process a little bit easier on them. This sponsorship was an easy choice for Protect-A-Bed.
Protect-A-Bed offers an array of mattress protectors on their website, which ranges in price from $11 to $388. Features include bed bug and dust mite barriers, waterproof covers, and even a "miracle membrane," which protects against dust mites, mold, mildew, pet dander, and pollen.
Miracle Membrane barrier promotes a healthy sleep environment by protecting you from dust mites and other allergens that may lurk in your pillow.

Check this out: https://t.co/NFCmq5CX30#Waterproof #Pillowcover pic.twitter.com/O80Xw4KChg

— Protect_A_Bed (@Protect_A_Bed) May 1, 2018
Also Check Out Our Waterproof Mattress Protector Reviews!
This partnership is especially interesting to me because most charities have a very tight budget. If a mattress is heavily damaged, it will need to be replaced — which can cost a lot of money. Sometimes you forget that something as simple as a mattress protector can be very important to a charity who should be focused on serving their community, not replacing bedding.
Plus, it's always encouraging to see bedding companies emphasizing a need to give back. Research explains that people (especially millennials) are more likely to buy from a brand that supports important causes. From the Warby Parkers and TOMS of the world, to Olive Wren and SleepyCat in the bed industry, it's important to see companies stepping up and differentiating themselves by caring about both its customer and the wider community.
Featured Image: @kathryncherup on Instagram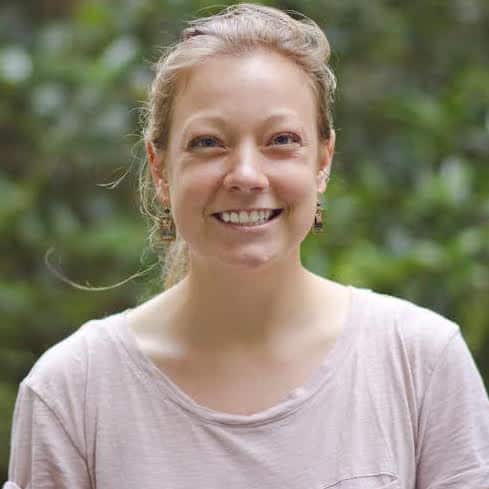 Laura Schwecherl
Laura is a journalist with nearly a decade of experience reporting and covering topics in the health, fitness, and wellness space. She is also a marketing consultant, where she works with impact-oriented startups to build marketing and editorial strategies. Outside of work, you can find her reading Murakami novels, writing amateur poetry, or trail running in her hometown, Boulder, Colorado.