Self-care app Shine just launched a new set of audio tracks designed to take listeners on a trip down memory lane to lull them to sleep. 
Founded in 2016, Shine is a start-up that provides users with daily self-care tips and positive reinforcement via text message or social media. Recently, the company developed a downloadable "Sleep Stories" feature intended to turn famous rom-coms into REM sleep. This new category of in-app audio tracks soothes listeners with re-tellings of 90s classics like Clueless and Love and Basketball while relaxing music plays in the background. 
The idea came to Shine co-founders Marah Lidey and Naomi Hirabayashi after the pair contemplated what used to help them fall asleep when they were younger. In an interview with Sleepopolis, they each said that movies from the '90s and early 2000s play on their nostalgia in a way that makes them feel "cozy" and ready for Zzz's. 
"When we thought of what we love falling asleep to, it was those movies we've seen 100 times," Lidey explained. "They're just fun enough that you want to listen, and just boring enough to make you fall asleep."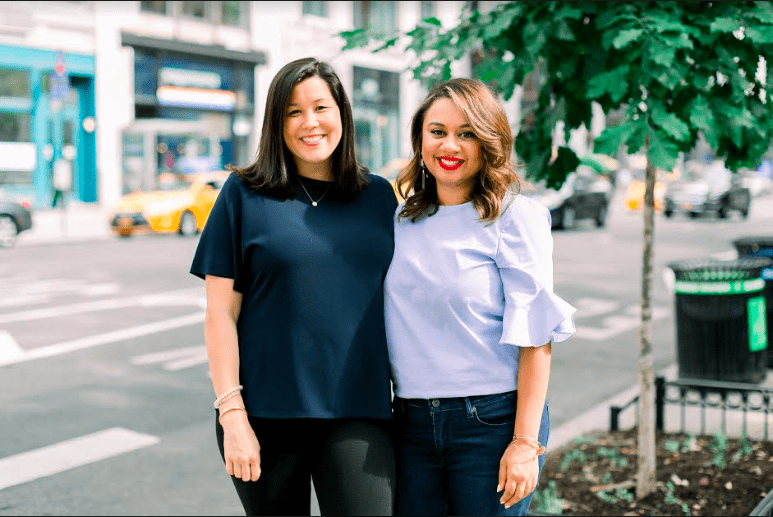 More: Need help winding down before bed? Try these 5 yoga poses. 
The sleep stories begin with something called body scan meditation which prompts you to be aware of your physical sensations and release any tension in your body. This type of guided meditation is meant to harmonize the listener's emotional and physical self, and the app audio instructs you to focus on specific parts of your body one at a time. Once the meditation is finished, the track provides positive affirmation recitations to remind listeners that, like Rachel Leigh Cook in She's All That, they, too, are "all that."
What's Bedtime Meditation All About?
After listeners are guided through the positive affirmations and meditation, the cinematic re-tellings begin. The movies themselves do not play; a narrator literally tells you the stories instead. This way, sleepers aren't staring into the blue light before bed, and are free to let the app's guided meditation fully relax them.
So, what is this meditation all about? Well, most of us remember counting sheep and listening to bedtime stories, both of which could be considered early meditative practices. But bedtime meditation takes on many forms and looks different for everybody. Generally, however, the practitioner will focus on breathing and "mindfulness."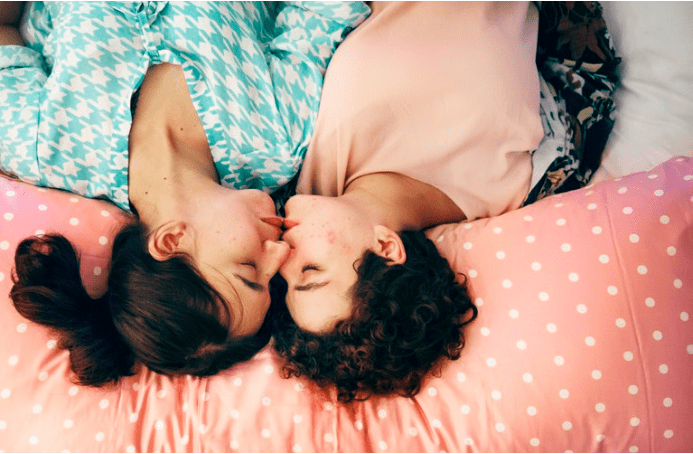 Whether it be quietly lying in bed or listening to ASMR (like with the Bob Ross Sleep App released earlier this year), the idea behind nighttime meditation is to heighten awareness of your body and focus on relieving tension one inch at a time. And according to some research — including a Harvard Med study from 2015 — meditating before bed can drastically improve the quality of your slumber and even treat insomnia.
In the case of the Shine app, listeners are offered guided meditation which means that someone else is walking you through your breaths and instructing you to focus on certain areas of your body. Guided meditation has become increasingly trendy over the past few years, and is even offered via online classes; however, many choose to practice exclusively in solitude.
Perhaps the reason guided meditation has grown in popularity is because anyone can do it anywhere, any time. As the Shine co-founders say, it's an important facet of self-care that can also help folks "find that precious REM more easily" for truly restorative sleep.
Image courtesy of Shine 
Sarah Riccio
Sarah is the former senior writer and bedding expert at Sleepopolis. She received her degree in Creative Writing from Brooklyn College and spends her free time doing stand-up, making pasta, and hanging with her cats.