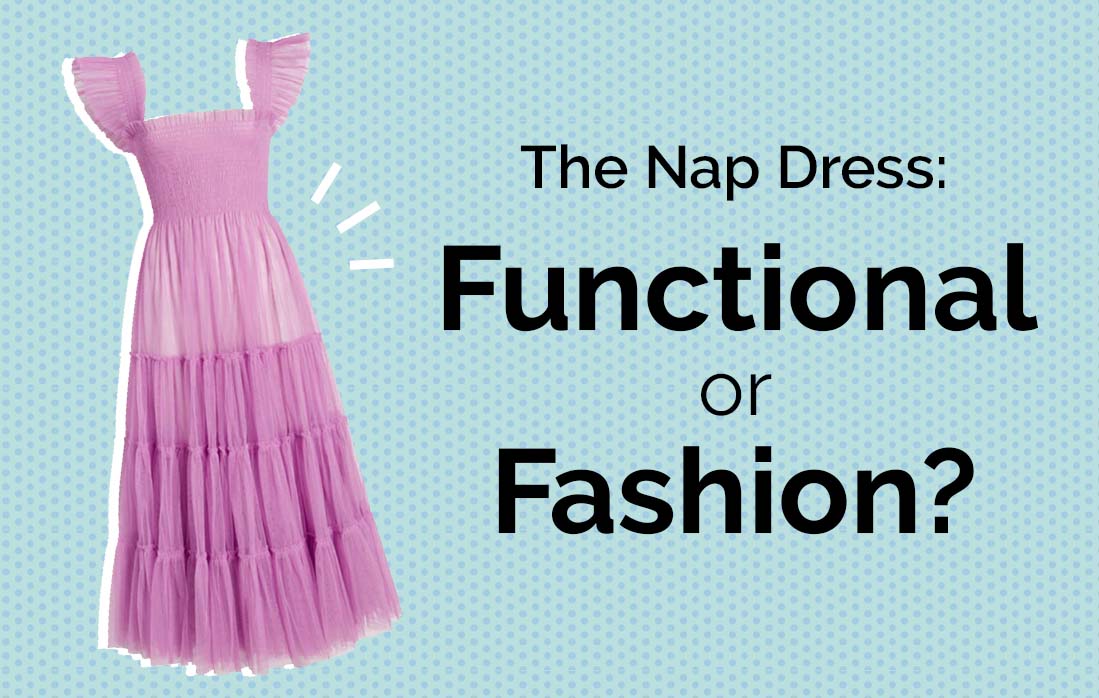 There's the classic A-line silhouette, first introduced by Christian Dior, and the well-known Little Black Dress, or LBD, brought to us by Coco Chanel — but have you heard of the Nap Dress?
So, what is a nap dress? Amanda Sanders, a lifestyle expert and celebrity stylist, calls the dress "loose-fitting, flowy, and feminine," with "heavy smocking, over-exaggerated puff sleeves, and a typically long, slightly pleated skirt." The only really fitted area of the dress is in the bust.
It's a type of "house dress," which makes it work for a variety of occasions, like running errands, stopping by the office, and even a date. Basically, it's comfortable enough to sleep in, yet there's so much more to it than a nightgown. And unbeknownst to me, it's been a bit controversial in the fashion world.
Hill House Home, a beauty and lifestyle brand, has released a new collection of Nap Dresses with a romantic spin. Hill House Home actually trademarked this stylistic term, calling themselves "the home of the original Nap Dress®." One of the main tabs on their site is even dubbed "The "Nap Dress Shop."
The brand's Victorian Romance Collection caught the attention of Vanity Fair, with its combined feel of "classic art" and "forbidden love." There's a revamped and a collector's version of their crowd-favorite, the Ellie Nap Dress. The revamped Ellie will feature new colors and convenience, as well as new fabrics. The full collection consists of four new Nap Dress styles, tops, bottoms, sets, and accessories. 
While Vanity Fair is all in, Elle had something else to say. In the article, Nap Dresses Must Be Stopped, writer Jessica Blankenship notes the surge of these dresses in the wake of quarantine and a large increase in online consumerism. She goes on to refer to this dress as "adult children's clothing." She suggests that the napping ability of this dress is more of a suggestion than a function and that most people, especially with families and busy schedules, aren't quite literally changing into this dress to catch some Zzzs. 
Blankenship drives home her point by saying, "Do not insult me by calling something nap attire when it has no ability to engage my parasympathetic nervous system!" She even mentions Hill House by name. Basically, along with its bag-like structure and potential temperature flaws, she says she doesn't appreciate the sleep-esque name of this dress if it really doesn't help you sleep at all. 
At first glance, I think it looks like a comfortable dress that works in your favor for a variety of situations. That alone could make it a nice buy for a lot of shoppers. And meanwhile, even if it isn't the perfect recipe for sleep, here are some tips for the perfect power nap!
If you're the whimsical, effortlessly put together, "it" girl that many of us dream to be, maybe you'll actually nap in it while also looking stylish. Or perhaps, it's just a clever marketing technique that makes you want to add this dress to your wardrobe. I mean, it sure did pique my interest.