Online bedding brand Tomorrow Sleep has donated hundreds of mattresses to the ongoing hurricane relief effort in Puerto Rico.
Tomorrow Sleep has teamed up with corporate charity partner Good360 to provide mattresses to those affected by hurricanes Irma and Maria — two storms that devastated Puerto Rico this time last year and left its residents without power or water for months. So far, the company has given beds to over 1,450 families in need, working with Good360 to distribute them through local non-profit channels.
To learn more about this charitable giving, I spoke with Tomorrow Sleep's Lauren Frankel who led the relief efforts. The Senior Manager of Digital Marketing told me that when the team saw the devastation the storm had caused, they couldn't pass up the opportunity to help:
When the hurricanes hit last year we all immediately saw the resolve of Puerto Ricans as they picked up and began to put their territory back together. Knowing that a mattress is a basic human necessity, we knew we had an opportunity to give the people of Puerto Rico one less thing to worry about in a time of need. Sleep is a necessity for everyone.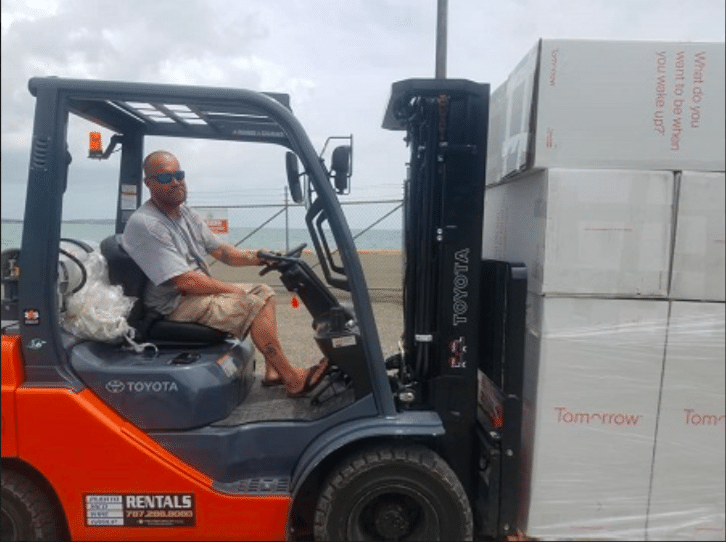 Donations were coordinated and distributed through Good360's nonprofit partners, including Luther Social Services, Hands in Service, Catholic Charities, and more. Good360 guides companies like Tomorrow through its philanthropic efforts, and Frankel told me that the organization's knowledge and network made teaming with them a "no-brainer."
"Good360 has helped mobilize countless volunteers on the ground in Puerto Rico," said Frankel, "[so] we knew they could help get mattresses to the people who need them most."
GOOD SLEEP, GOOD PEOPLE
Hurricanes Maria and Irma continue to impact the lives of thousands of Puerto Rico residents, and have cost the territory an estimated $140 billion in damages. While many relief organizations have been quick to offer supplies like food, diapers, shoes and batteries, Good360 Senior Director of Disaster Recovery Tiffany Everett said that mattresses have been in relatively short supply. 
And this makes sense: when people think of donating goods to disaster relief efforts, many first think of securing "the essentials," which typically include food, water, and clothing, but rarely new bedding. In an interview with Sleepopolis, Everett spoke to the urgent need for mattresses in regions overwhelmed by disaster, and how good sleep can help in times of duress.
"A mattress isn't necessary for the house to be secure," she explained, "but it does provide the homes and families a lot of dignity. We have to give everybody a chance."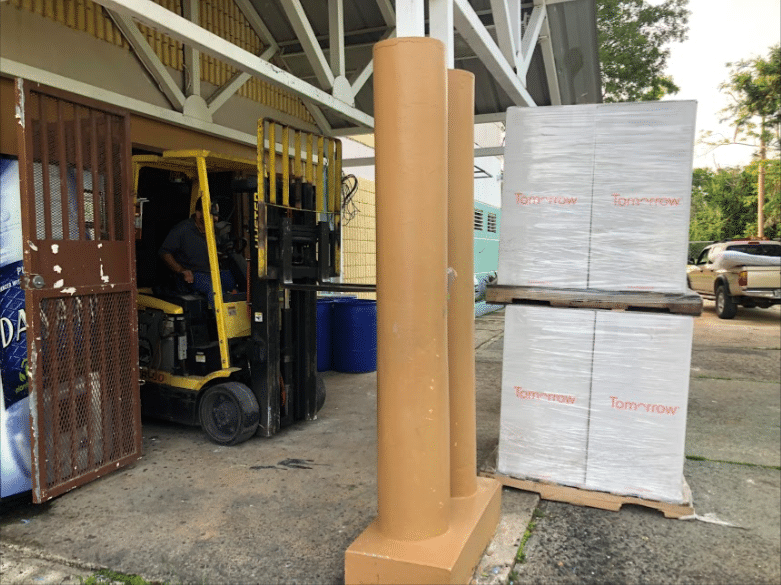 While Tomorrow has already made the donation of almost 1,500 mattresses, the process of placing them all is ongoing. Good360 is "working as fast as it can" to deliver various emergency supplies to families in Puerto Rico, but Everett told me that many homes are not in any condition to house a mattress yet. She added that while the team has been able to place a couple hundred mattresses thus far, it's a "very slow process" and will likely continue for at least the next year as the island works to rebuild.
Feature and Body Images Courtesy of Good360.