For folks who don't stick to one sleeping position throughout the entire duration of their slumber, it's not a bad idea to have a pillow that meets the needs of every sleep style. However, finding a pillow that works well for every position can be tricky! That's partly why Morphiis designed a pillow that can be adjusted according to your personal preferences and sleep habits.
Some of you may already be familiar with the customizable comfort of the Morphiis mattress, but in this review, I'll be taking a close look at the Morphiis pillow. There are all kinds of different ways to play around with the height and firmness of this unique sleep accessory, so let's experiment! Don't worry if you don't have time to read the whole article, you can click here to skip to the review summary.

Morphiis Pillow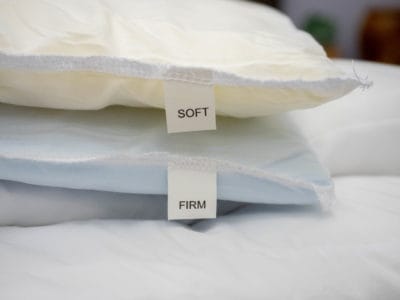 Interchangeable layers make the Morphiis customizable pillow perfect for combo sleepers!
Sleepopolis Score
3.50 / 5
Read Full Review
WHAT IS THE MORPHIIS PILLOW MADE OF?
The cover fabric of the Morphiis pillow is made from 100% cotton, and features a 300 thread count. The top and bottom of the pillow are white, and a grey border featuring the company's logo surrounds the perimeter. You'll notice that the Morphiis pillow mimics the aesthetic of the Morphiis mattress, and its rectangular shape sort of makes it look like a miniature version just for your noggin.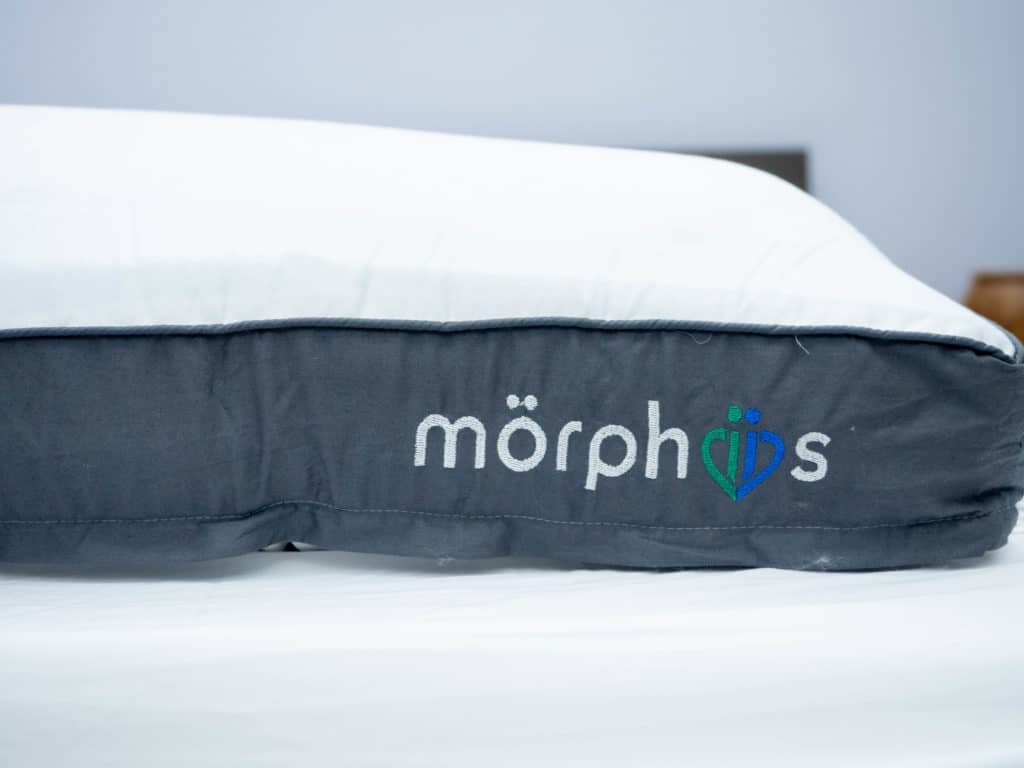 The cotton cover feels soft and breathable, but the real excitement happens when you unzip the pillow. The zipper spans three sides of this pillow allowing very easy access to the inside. Once unzipped, you will find six interchangeable comfort layers including four made of microfiber-fill and two made of memory foam. The microfiber layers are all the same, but the two foam layers are separated into "firm" and "soft" so that you can play around with the level of support.
There are six different height configurations and six different levels of firmness, depending on how you arrange the layers. Because sleepers are free to adjust the height and firmness of this pillow, it's ideal for combo sleepers or folks whose sleeping styles are evolving. Personally, I've been a side sleeper my whole life, but I've been exploring the waters of back and stomach sleeping lately. So, because this pillow offers so many different firmnesses and feels, I would definitely classify it as an all-position pillow.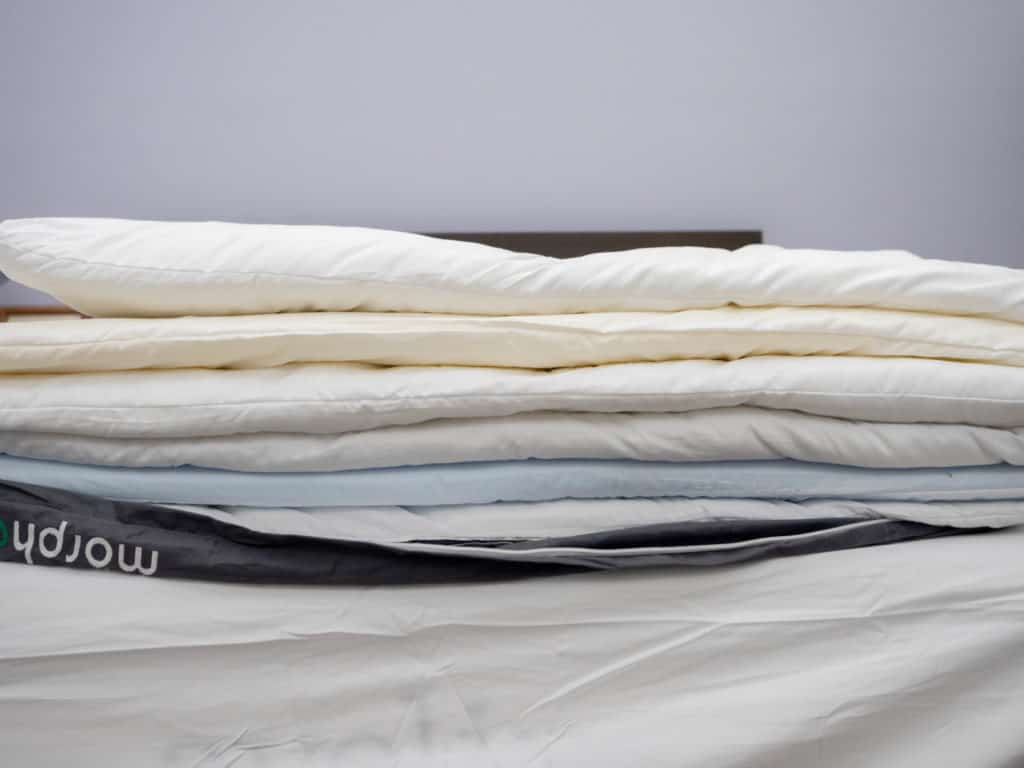 The foam in this pillow is outnumbered by the microfiber-fill, so the memory foam layers are more of the pillow's support system while the other layers provide the fluffy softness. Of course, you can arrange them however you like and can even take the foam out completely if you're looking for something that's super soft and shapeable. The customizable nature of this pillow really lets the sleeper decide how they want it to feel.
The Morphiis pillow comes in a Queen size which measures 18 x 28 x 9 and weighs 5.5 lbs while the King size measures 18 x 34 x 9 and weighs 7.5 lbs. Now, the height and the weight will change depending on how you configure the layers, but when you've got all of the layers inside — you're looking at a pretty lofty build! I'm testing the King size and, I have to say, it's a pretty big sleep accessory.
Fun Fact: The variety that this pillow has to offer is pretty impressive, but did you know that the Morphiis mattress offers 64 different firmnesses? I would know — it's what I sleep on at home!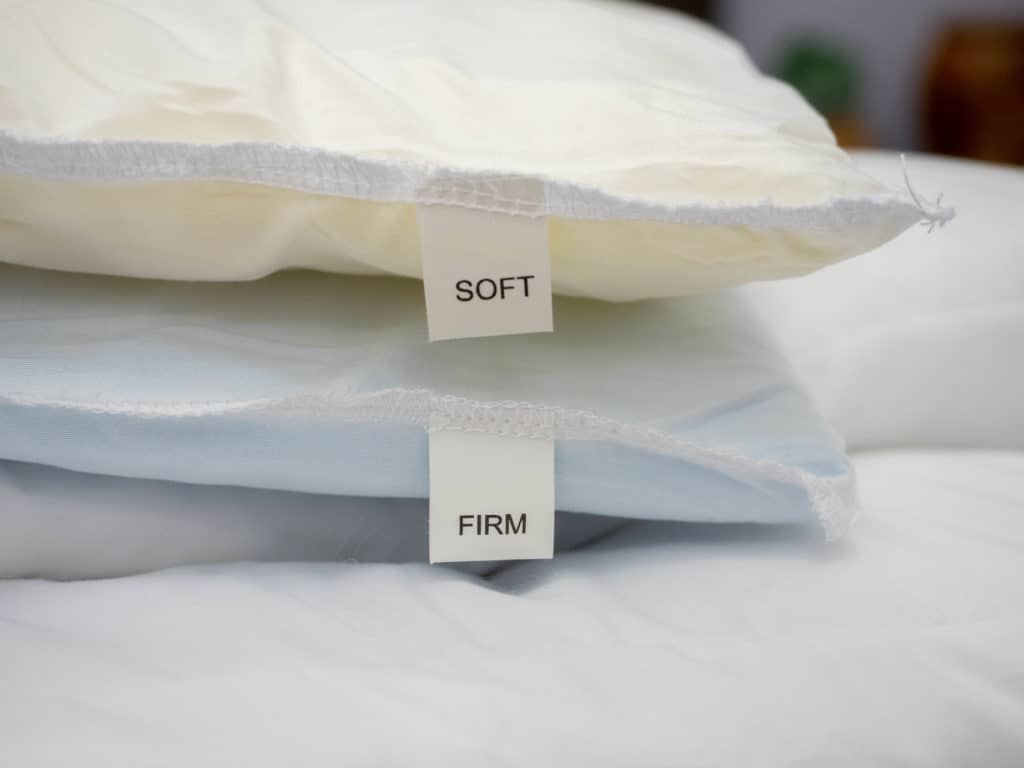 HOW DOES THE MORPHIIS PILLOW FEEL?
So, while there are two memory foam layers in this pillow, you're not exactly getting that body-conforming sink into the material that you might think of when you hear "memory foam." In my experience, the foam served to fortify the shape of the pillow, increase firmness, and help it keep a consistent loft while the microfiber-fill bumped up the plush factor.
Like I said, when all the layers are inside, this pillow has a very firm feel and a pretty lofty profile. But the thing to remember is: the feel of this pillow changes with every configuration! I think side sleepers could be compatible with the pillow when it's at its loftiest and firmest, but back and stomach sleepers should definitely mix and match layers to find the combination that suits their specific needs. I would recommend that stomach sleepers remove a few layers to reduce the loft, and perhaps leave only the "soft" layer of memory foam and remove the "firm" one.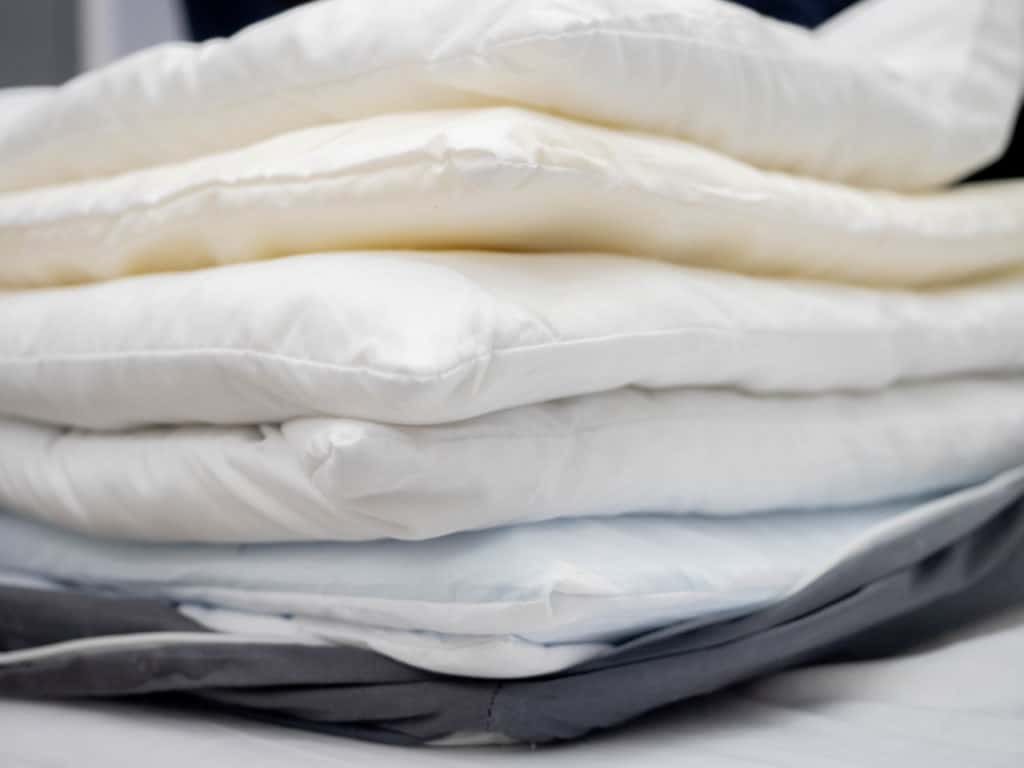 I wouldn't say this pillow is very foldable, especially with all or most of the layers still inside. There is a "layer cake" sort of feel to the Morphiis pillow and the more you stack, the less malleable it becomes. However, when you remove both the foam inserts and leave only the microfiber-fill inside, the pillow becomes much more shapeable, soft, and you can bunch it up or play around with the shape in order to adjust the feel.
To me, the Morphiis pillow feels temperature-neutral. The cotton cover itself feels pretty breathable, but there is just too much material going on inside this pillow for it to feel cool. That said, I didn't find it to trap heat either; it just had a very neutral temperature.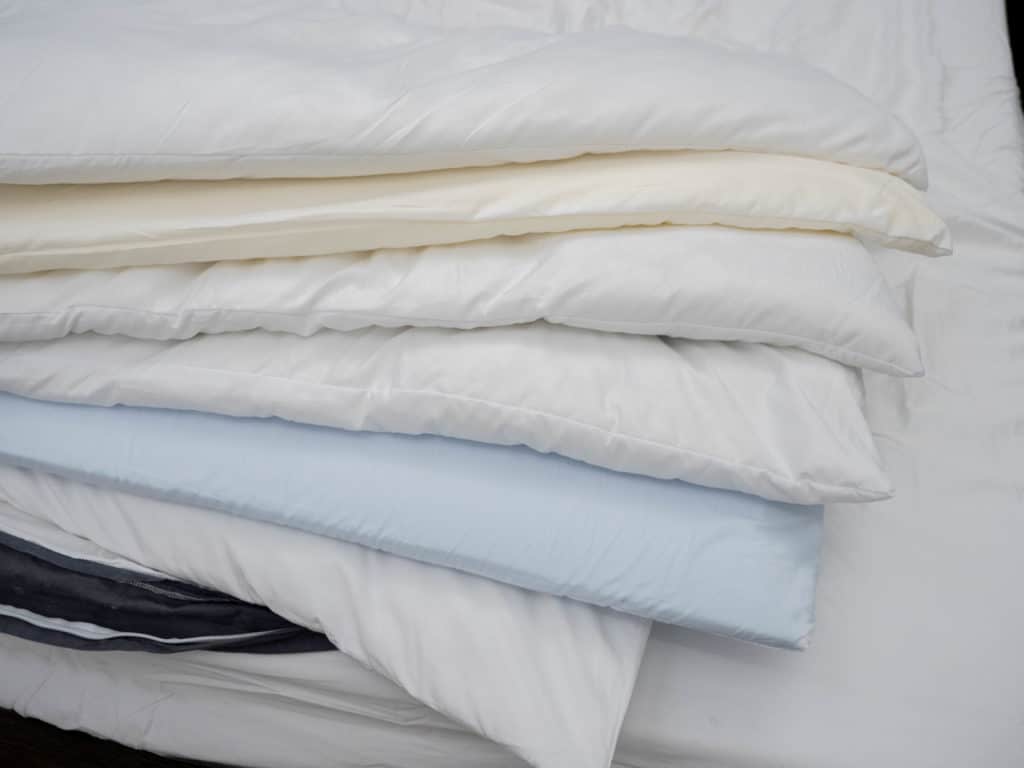 HOW DID YOU LIKE IT, SARAH?
Since I sleep soundly on the Morphiis mattress every night, I was extra excited to take this pillow for a test run. Before I even removed it from its packaging, my first impression was: "Wow, this pillow is enormous!" Granted, I'm testing the King size pillow, but its lofty profile and rectangular shape almost make it look like a dog bed (and it spans my entire torso!). Intrigued by its unique look, I threw it on the bed and got right into some side sleeping.
I knew that the six layers inside were interchangeable, but I began testing the pillow exactly as it came. When I'm sleeping in the lateral position, I like a lofty build with a firm feel so I had the sense that this pillow would be best suited for side sleeping when it's at its fullest. Using this pillow on my side, I felt very supported. The loft was tall enough to keep my head, neck and spine in neutral alignment as well as relieve pressure in my shoulder.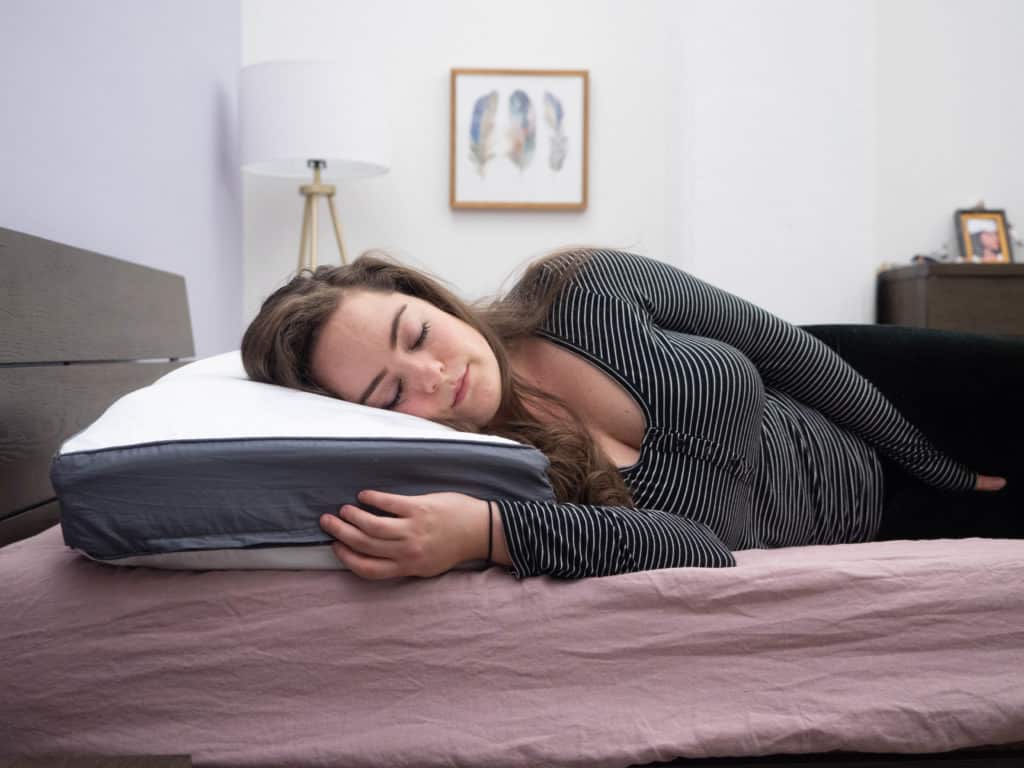 The combination of the fluffy microfiber and the body conforming memory foam served to offer a nice balance between plush and supportive. While I did feel comfortable on my side, and my posture felt healthy, I do wish that this pillow were a bit more foldable. When it's got all six layers stuffed inside, the pillow is not very foldable or shapeable. It's practically bursting with comfort layers which, like I said, offers a nice cushy feel, but I do like to bunch and fold my pillow when I'm on my side.
After lying in the lateral position for a while, I was pleased to note that the pillow didn't seem to be trapping my body's heat. I was eager to unzip and play around with the layers, so I removed two of the microfiber layers as well as the "soft" memory foam layer, and settled back into some side sleeping. Boy, what a difference a few layers makes! With half of the layers gone, the pillow became far more foldable which I liked, but not lofty enough for side sleeping.
So, I rolled over onto my back to see how this newly arranged medium-firm feel would suit me. Right away, I could tell that having all the layers inside would have been too firm and lofty for this position (or, frankly, any position). Of course, everybody is different, but I only really like a firm and lofty pillow for side sleeping. Otherwise, I like my pillow to have more soft, fluffy characteristics. Lying on my back, I felt supported (particularly by the "firm" layer of foam) and I felt like my spine was aligned.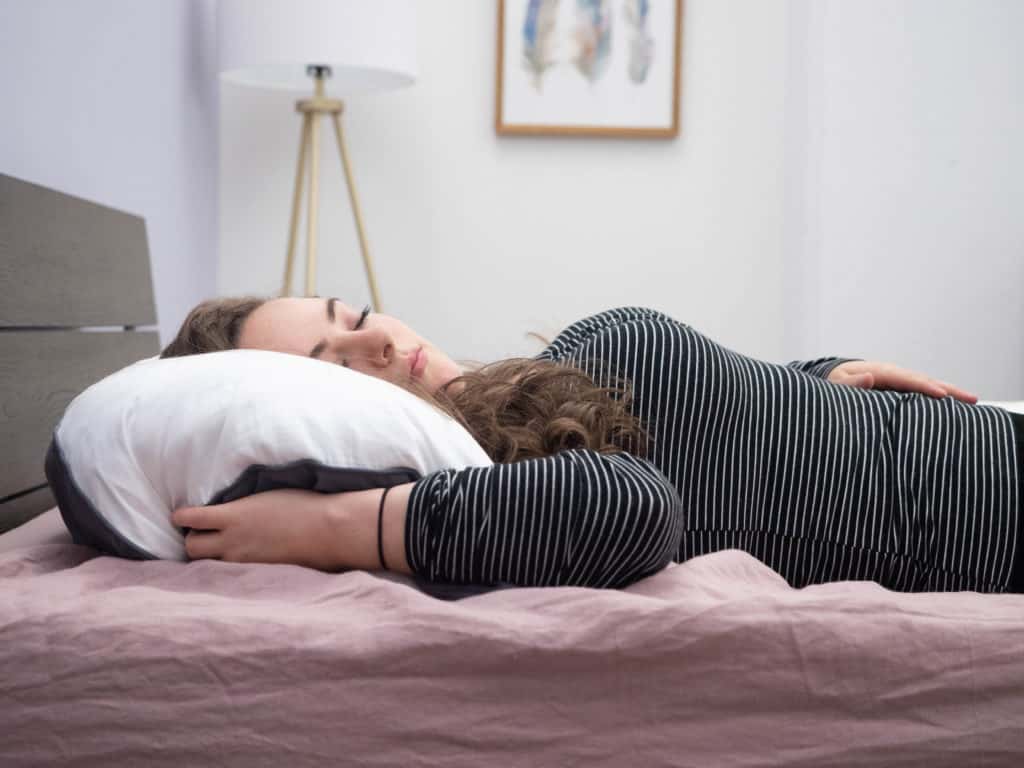 I played around with the layer configurations some more while in the supine position, and found this pillow to be most versatile for back sleeping. The only fill combinations that really didn't work for me in this position were with all six layers inside, and with both foam layers removed. Otherwise, I was able to find comfort with every height and firmness level. The microfiber and foam work well together and offer a cozy, balanced feel that I found particularly good for back sleeping.
That being said, when I removed both foam inserts and kept all the microfiber layers inside, the nature of the pillow changed completely.
With both the foam layers gone, the pillow became super foldable, fluffable, and soft. The microfiber-fill is very plush and I felt that without any memory foam to support me, the pillow became too soft for back sleeping. I was beginning to realize that there is a Goldilocks factor at play with the Morphiis pillow. Depending on how you arrange the layers, some configurations are too soft and short, some are too firm and lofty, and some are just right.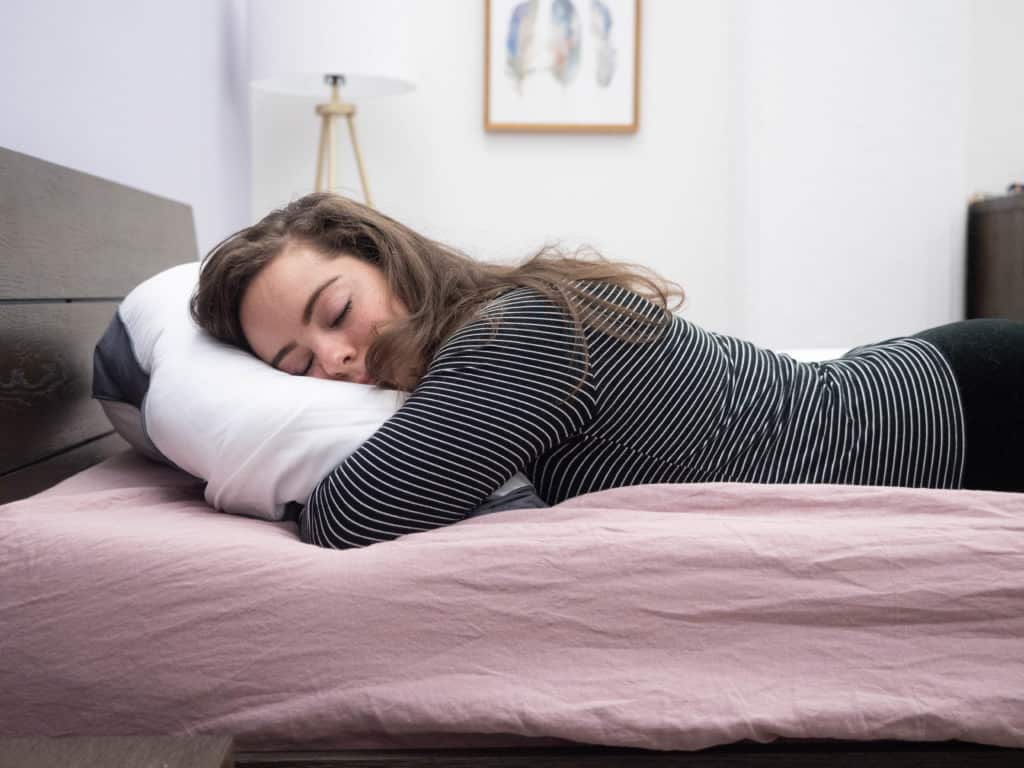 Of course, some fill combinations were better suited to certain sleep styles. I know that soft, flatter pillows are more compatible with stomach sleeping, so with only the microfiber inside, I rolled into the prone position. As I suspected, this layer configuration worked really well for this position (and, for me, only this position). Without the foam, the pillow became a thin, soft pad of fluffy microfiber that provided only a slight buffer between me and the mattress. The low loft and soft firmness helped to keep my spine aligned and kept my neck from craning upwards.
Ultimately, I found the lofty firmness of all six layers to be ideal for side sleeping, the soft feel of microfiber and fewer layers to be best for stomach sleeping, and several different configurations were good for back sleeping. I think this pillow has a lot of personality, though it does require a little patience while you experiment with which layers work best for you!
UNDER-THE-ARM & BETWEEN-THE-LEGS
Like I said, this is a pretty big pillow (especially with all the layers inside) so it felt really cozy for hugging and holding between my legs. Because I'm petite, a few more inches would have given it body pillow potential! I will say, though, that sleepers should still play around with the loft and feel when experimenting with these sleep styles.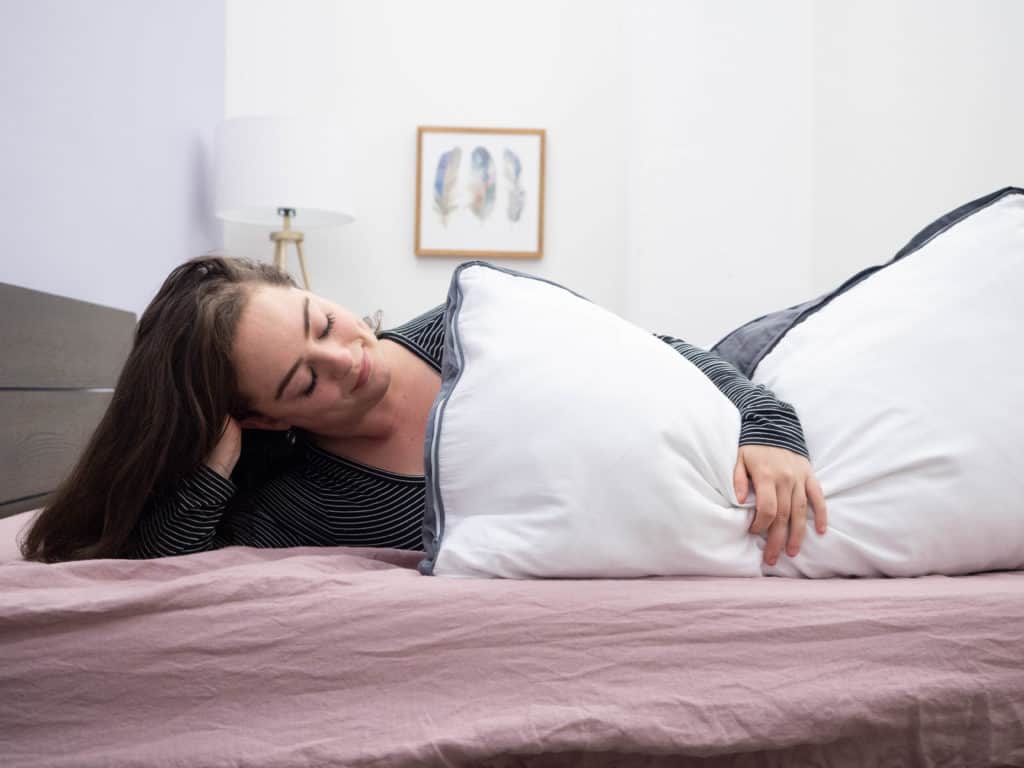 I think the loftier, firmer levels of this pillow were best for using between my legs as it served to align my spine and relieve pressure in my lower back. As for and under-the-arm hugger, I prefered the softer, fluffy feel of the microfiber — so I removed the firm layer of memory foam and that felt the best for me. Essentially, because there are so many different ways you can change this pillow's feel and firmness, I'd be surprised if you couldn't find comfort in either of these sleep styles.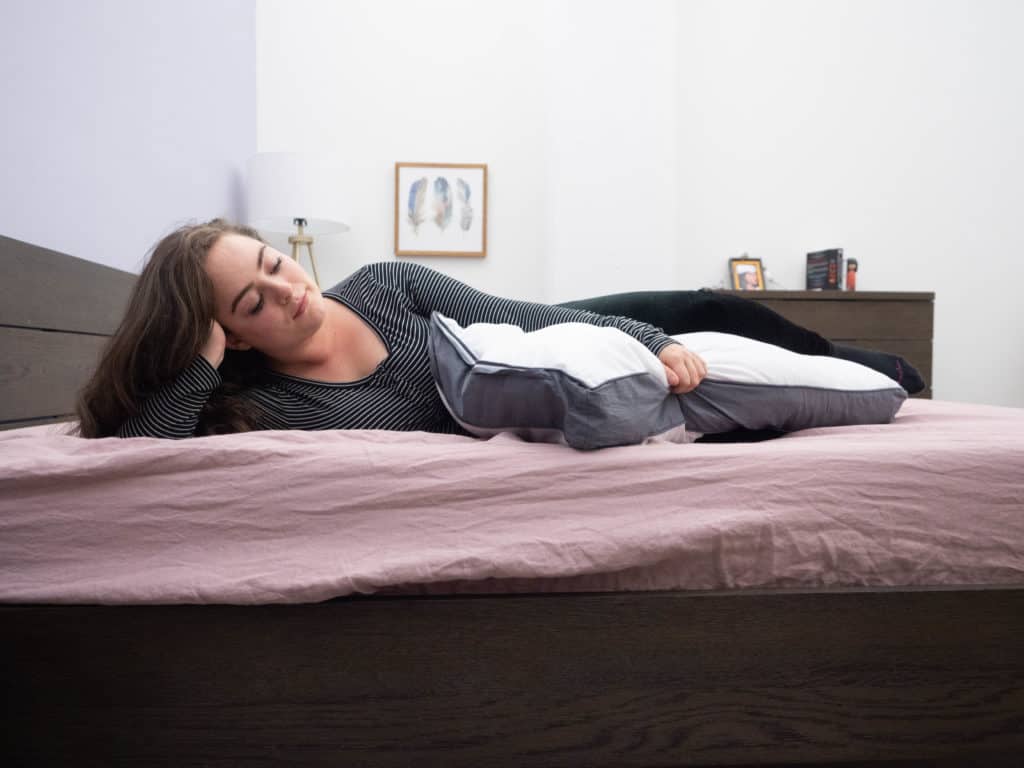 Morphiis Pillow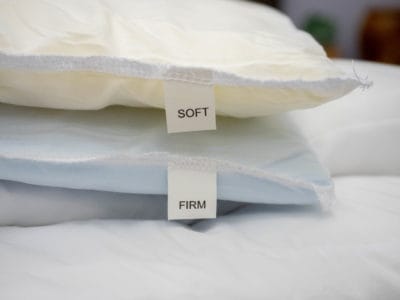 Interchangeable layers make the Morphiis customizable pillow perfect for combo sleepers!
Sleepopolis Score
3.50 / 5
Read Full Review
MORPHIIS PILLOW COMPLAINTS
Well, we've seen what this multifaceted pillow is all about, but it's not going to suit the needs of every sleeper. Some things that folks might consider to be drawbacks are:
Manual Effort — While the adjustable nature of this pillow is pretty cool, removing and replacing the layers might be a little too much work for some sleepers. Unlike shredded adjustable fill, you can't just reach in and remove a handful of material and zip it back up. You have to unzip, test which layer combination works best for you, and then try to smooth the layers back out within the cover so it zips up evenly. Because the microfiber layers are so soft and malleable, it's very easy for them to get bunched up inside the cover when you put them back in.
No Middle Ground — Although I was able to find comfort in every position (after thoroughly testing and re-testing every configuration), some sleepers have left bad reviews on Amazon. Some have reported that no matter how you arrange the layers, it's always either too firm or too soft. In my experience, leaving all the layers in was very firm, and leaving both foam layers out was very soft.
Complicated Care — The folks at Morphiis instruct sleepers to machine wash and dry the cover, but spot clean and air dry everything else. This pillow cannot be bleached or dry cleaned, and the foam layers inside really should not get wet. If the foam layers become soiled and you must wash them, be sure to spot clean with cold water and a mild detergent. Getting the foam too wet will compromise the integrity of the material.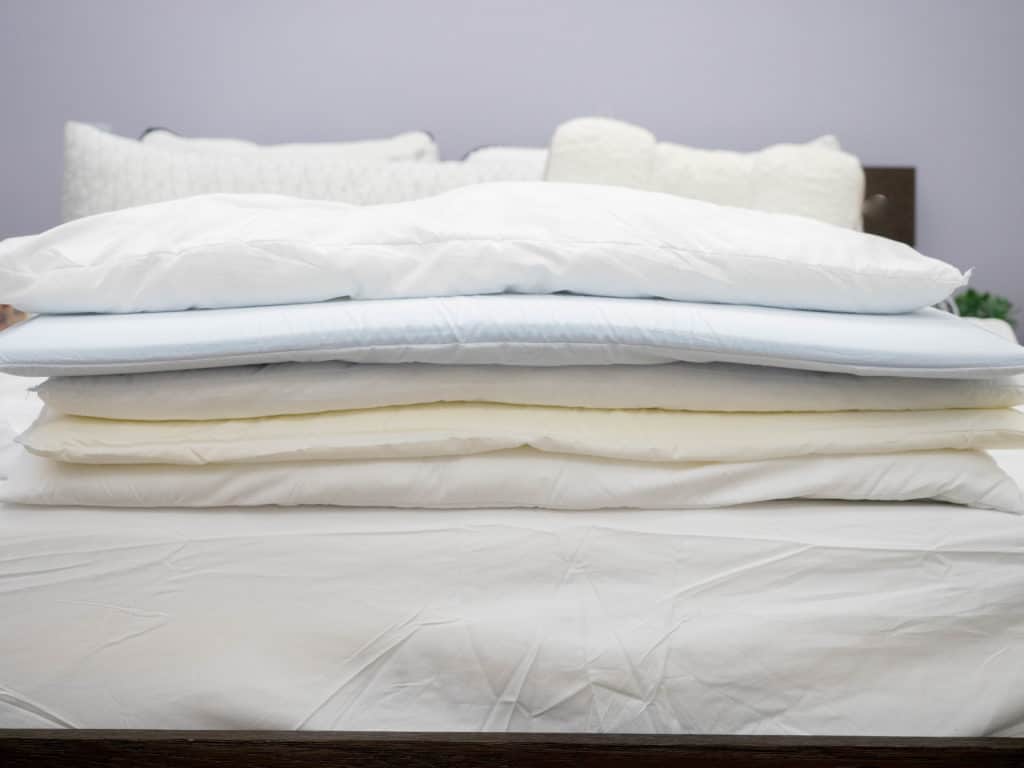 SHOULD I TRY THE MORPHIIS PILLOW?
This customizable pillow has a lot to offer all kinds of sleepers, but you might find this pillow to be especially beneficial if you're someone who:
Combo Sleeps — Because the adjustable nature of this pillow allows for many different levels of firmness and feel, combo sleepers can play around with the loft and support according to which position they want to sleep in.
Likes a Firm Feel — With all the layers (or even most of them) stacked inside the pillow, it's got a very firm feel. If you're someone (especially side sleepers) who prioritize a firmer level of support, this might be a good choice for you!
Likes a Hybrid Construction — The combination of foam and microfiber harmonize really well to create a nice balance between plush and supportive. If you like the feel of memory foam, but need soft fluffy layers to complement it, you might want to give this pillow a try!
ANYTHING ELSE I SHOULD KNOW?
3 year limited warranty
Sizing — Standard/Queen & King
Free shipping and returns in the USA and Canada
Trial Period — Morphiis offers a trial period of 30 days so that you can test it out before committing. If you don't love it, send it on back for a refund.
Hypoallergenic
Pricing — $85 and $95