If a member of your family is having trouble with wetting the bed, it can take a toll on everyone's sleep. The person in question is likely to wake up to wet underwear and bedding, and they might recruit their caretaker(s) to help them clean up in the middle of the night. This means multiple family members can struggle to sleep soundly. For this reason and more, it's important to find a solution to any bedwetting issue.
There are a lot of bedwetting alarms on the market, and they all operate in slightly different ways. The basic idea behind these devices is to wake up the user if they start having an accident. Over time, this should train the person's brain to wake up before an accident occurs. This list will help you narrow in on some of the best options available so you can choose what's right for your family's needs.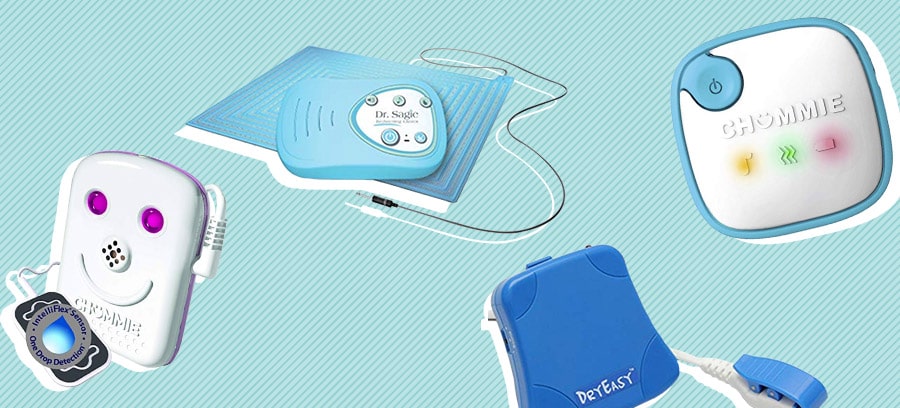 Editor's Choice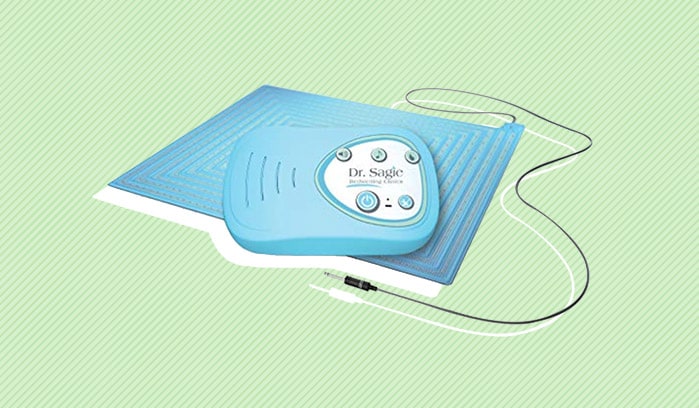 TheraPee Bedwetting Solution
Pros: 
The system combines a bed pad and bedwetting alarm with an online, interactive program that is customized to your family member. This is a comprehensive approach that incentivizes dry nights and helps families feel more in control. 

The interactive program offers progress tracking along with personalized lessons and feedback. 

The bed pad is designed with safety in mind. 
Cons: 
The system is quite pricey and definitely won't be accessible for all budgets. 

This is not necessarily an immediate solution. It may take some time (a few weeks or months) for you to identify progress. 
Contender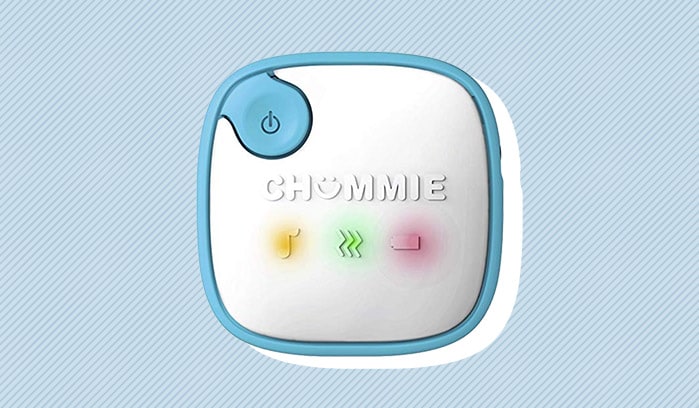 Chummie Elite Bedwetting Alarm
Pros: 
There's almost no way to sleep through this alarm. It cycles through five loud, distinct alert tones and also features strong vibrations and light alerts. 

The alarm comes with a free mobile app where you can read FAQs, watch instructional videos, and connect with customer support. 

The sensor is made from soft silicone with rounded corners, so it lays flat outside the user's underwear and is comfortable during sleep. 

You can set the alarm to "vibrate only" for sleepovers or other situations where discretion is needed. 
Cons: 
The device features one-drop sensors, which means it's extremely sensitive. This can be helpful, but it can also be annoying, because the alarm will go off even if the user gets a couple drops in their underwear while using the toilet.

The device detects bedwetting; it doesn't prevent it. That means you may need to purchase a bed pad to help catch accidents during the learning phase.
Best for Deep Sleepers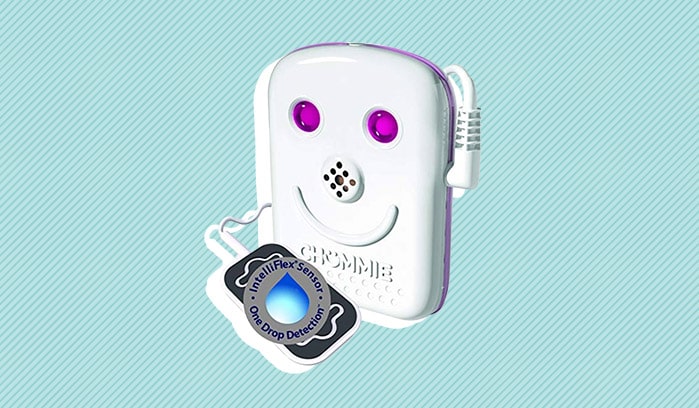 Chummie Premium Bedwetting Alarm
Pros: 
The alarm is designed to prevent "audio accommodation," in which the user gets familiar with a particular alarm tone and stops waking up to it. It does this by offering eight different alarm sounds along with different volume settings, vibration settings, and bright lights. 

The device comes with a free mobile app that includes instructional videos, FAQs, and customer support. 

The device is made from soft, flexible silicone and doesn't have any exposed metal components, so it shouldn't corrode and should hold up to long-term use. 

The device can be worn in a variety of ways (including on the underwear, on the neckline of a T-shirt, or on the arm in an armband) depending on comfort preferences. 
Cons: 
The one-drop sensor is so sensitive that it might go off even when the user hasn't had an accident. This can be needlessly disruptive. 

Depending on how you choose to secure the device, it might be difficult to keep it securely in place through the night. 
Best Bargain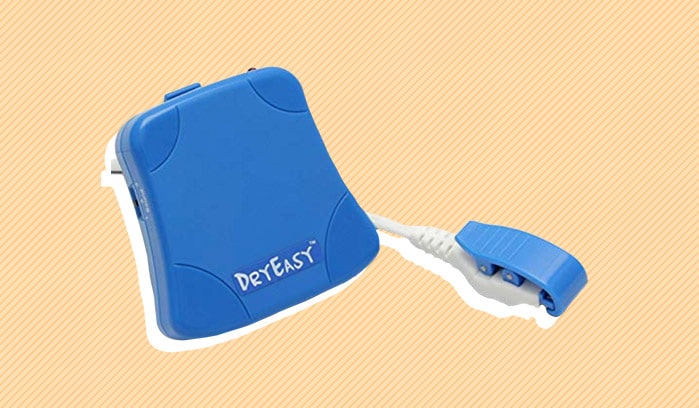 DryEasy Bedwetting Alarm with Volume Control
Pros: 
This device is much more budget-friendly than many other bedwetting alarms. 

You can choose from a variety of alarm settings, including six sounds, four volume levels, and settings for vibration only, sound only, and vibration and sound. 

The sensor is sensitive enough to detect an accident and alert the user as soon as it starts to happen, which helps prevent major accidents and makes it more likely that the user will make it to the bathroom to finish up. 
Cons: 
Clipping on the product can be a bit of a hassle. It's not the most user-friendly device out there. 

The switches for changing the alarm settings are exposed, which means kids might intentionally or unintentionally change the settings. 
How We Picked
When it comes to any bedwetting alarm, the most pressing question is this: Does it work?
We focused on alarms that are well-reviewed, FDA-certified, made from high-quality materials, and so on to eliminate options that might not be reliable.
Beyond that, we also considered the following factors.
Comfort
A bedwetting alarm won't be effective if it's too uncomfortable to use while sleeping. So we eliminated options with uncomfortable components (such as pointy wires), because these won't be conducive to sleep.
Instead, we focused on options that are soft, conform to the user's body, and/or can be covered with a soft layer to ensure comfort while sleeping.
Cost
The cost of bedwetting alarms can vary dramatically. Some options cost less than $40, while others cost hundreds of dollars.
For the most part, more expensive alarms are likely to be more reliable and to have more features than lower-cost alarms. But as this list proves, there are also quality alarms at a lower price point. Choose what works best for your budget.
Functionality
Bedwetting alarms can take different forms and operate in different ways.
For instance, some alarms come with a bed pad, while others use a sensor that's attached to the user's underwear. There are also a range of special features on offer, including different alarm settings, accompanying apps or interactive programs, one-drop sensors, and so on.
We chose bedwetting alarms with different functionalities so you can pick what best suits your family's needs.
Sleepopolis Buying Tips
To identify the right bedwetting alarm for your family member, consider the following:
Are they a deep sleeper? If so, you'll want to look for a device with different alarm tones, volume settings, and vibration options. If the user in question is a light sleeper, then this shouldn't be as much of a concern.
Would they benefit from an interactive program? Some people might just need to be alerted that they're having an accident in order to learn not to have them, while others might benefit from personalized guidance and support as they work on bedwetting issues. You'll pay more for the latter, but it could be worth it if it's effective for your family member.
Does the alarm need to be discrete? If the person in question shares a room with another person or regularly goes on overnights with other people, then a loud alarm might be disruptive to the others' sleep. In this case, you might want to look for an alarm that has a "vibrate only" function.
Bedwetting can be a frustrating and embarrassing issue that affects not only the person who's wetting the bed but also the family members who care for them. That's why it's so important to find a solution that works for your family's needs. When bedwetting stops, sleep improves. And that's good news for the whole family.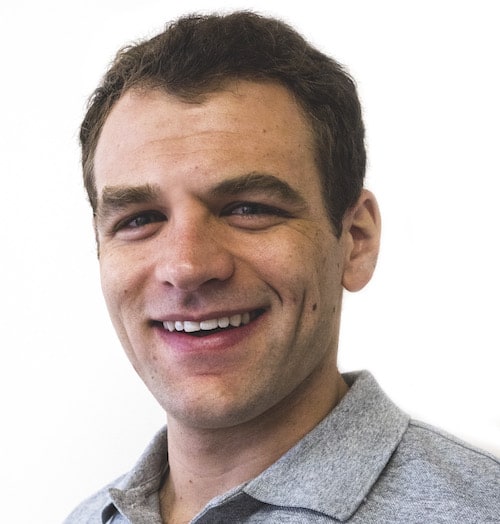 Logan Block
Logan is the former content director of Sleepopolis. As content director, he reviewed new mattresses every week and curated the comparisons, best of pages, and video guides on the site. Logan perfected his method by personally testing over 200 different mattresses, so he's not only able to discern the overall vibe of a specific bed, but to contextualize its feel within the bed-in-a-box market as a whole.