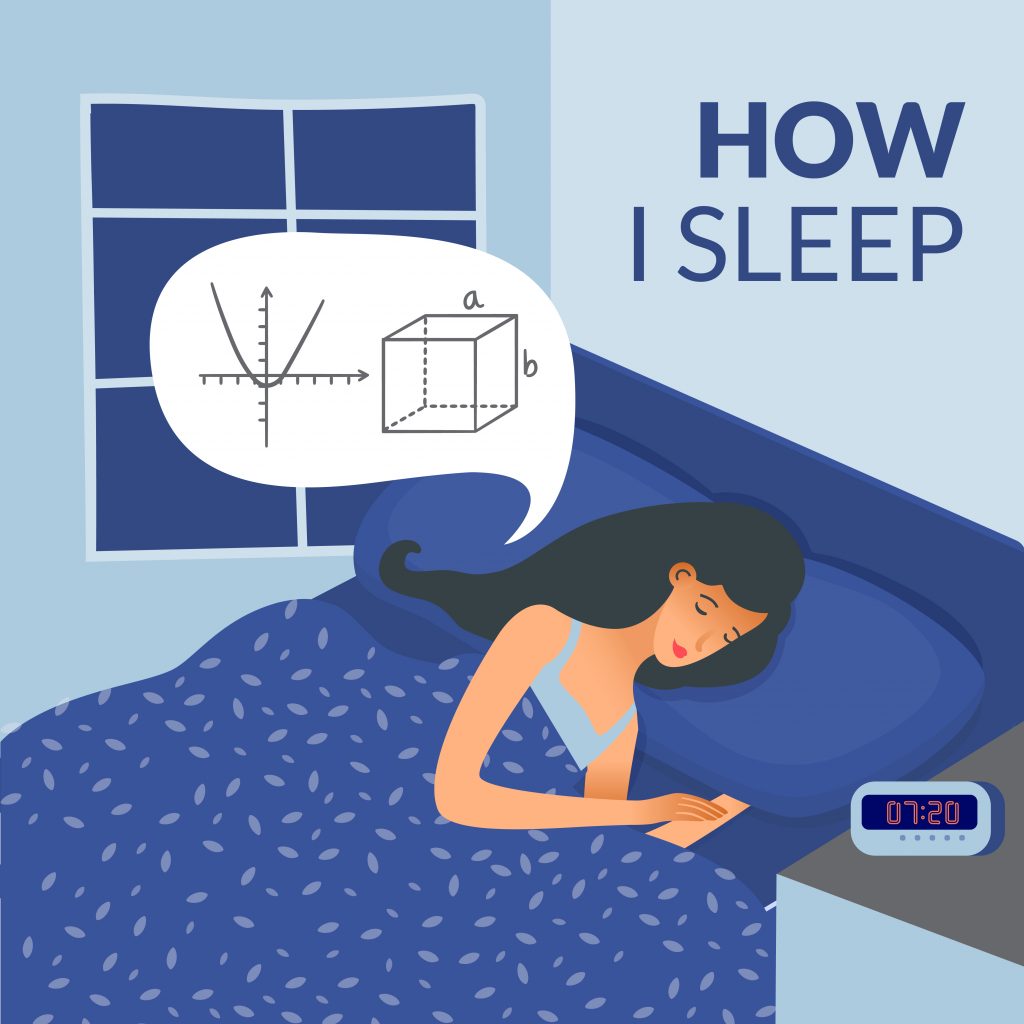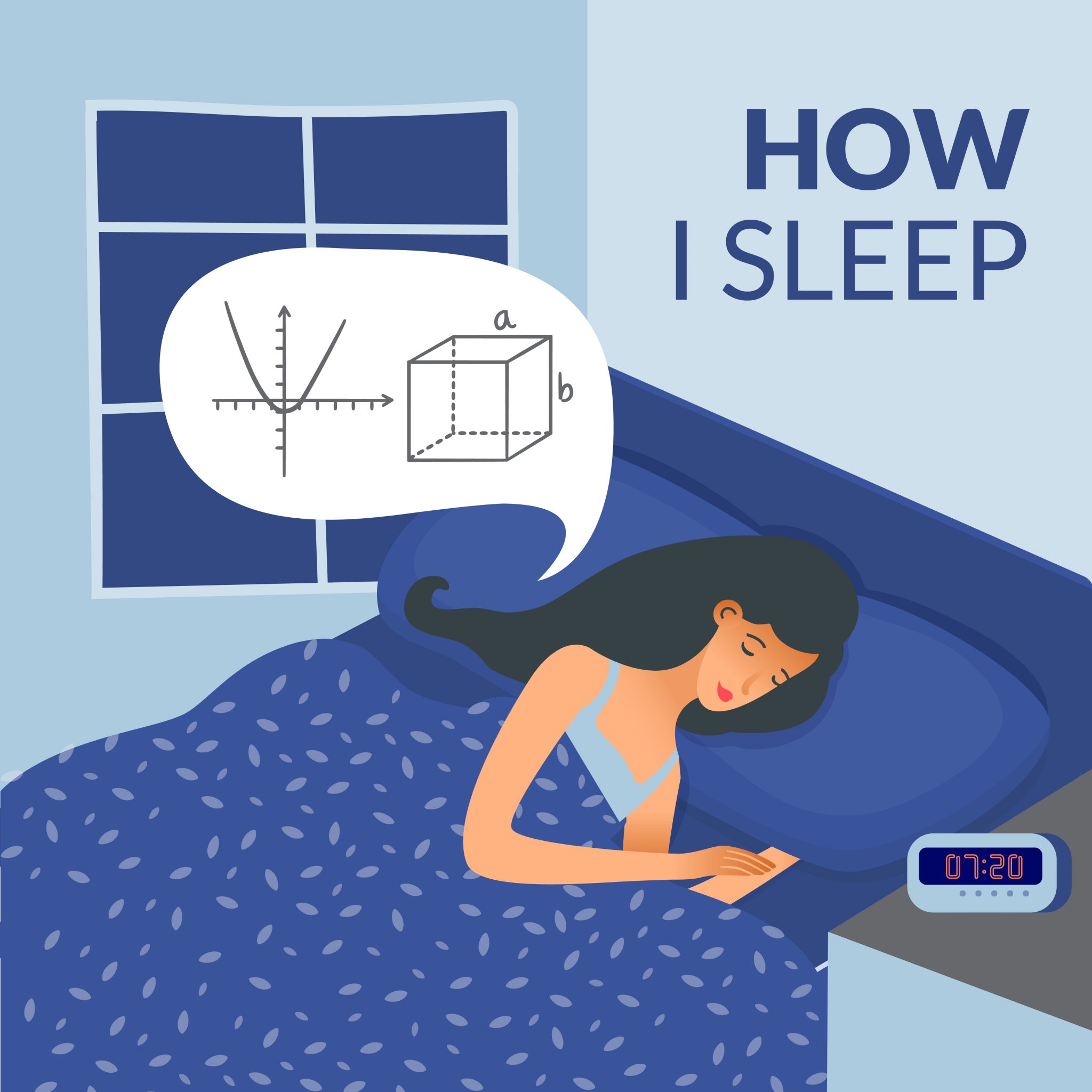 Annie Read Boyle is a NYC elementary school teacher who loves the New York hustle. She finds it hard to create downtime and fills her summers off with as much as possible — for this former lacrosse player, that means training for her fifth marathon and eating her way around the city.
When the school bell rings to signal the beginning of the school year, Boyle will resume her duties as a special ed teacher and coordinator for PS 276 in lower Manhattan. This year, she'll also focus on teaching second grade, a first for Boyle.
Just a few weeks before New York City schools start up for Fall 2022, Boyle wrote her own Sleep Diary for Sleepopolis. (We plan to check back in when school starts.) 
 Tuesday, August 9th
As a NYC public elementary school teacher, most of my non-teacher friends are jealous of my summer schedule. My colleagues revel and thrive in the reprieve from the classroom– they travel internationally, take summer classes, relax at the beach, and spend time with family. I, however, have a love-hate relationship with summer. I enjoy the freedom, but I have a hard time filling my schedule and feeling productive. Without children or a steady job, I find myself sleeping longer hours, taking unnecessary naps, and feeling lethargic. 
This summer I vowed to do better to incorporate some structure into my schedule. I aimed to wake up at a decent hour, be active daily, find new cafes/restaurants, and enjoy the landscape of  NYC and the Upper East Side! 
(8:15am) Wake Up, Walk Charlotte 
Without a defined schedule, I can be pretty lazy about waking up. In order to motivate myself, I try to schedule a morning workout class or jog in Central Park (my favorite place!). This morning Bob, my husband, was my alarm clock. He woke me up around 8am and asked that I walk our dog, Charlotte. Charlotte is a 3 year-old Blenheim Cavalier. I reluctantly dragged myself out of bed, but then could not resist her cute face.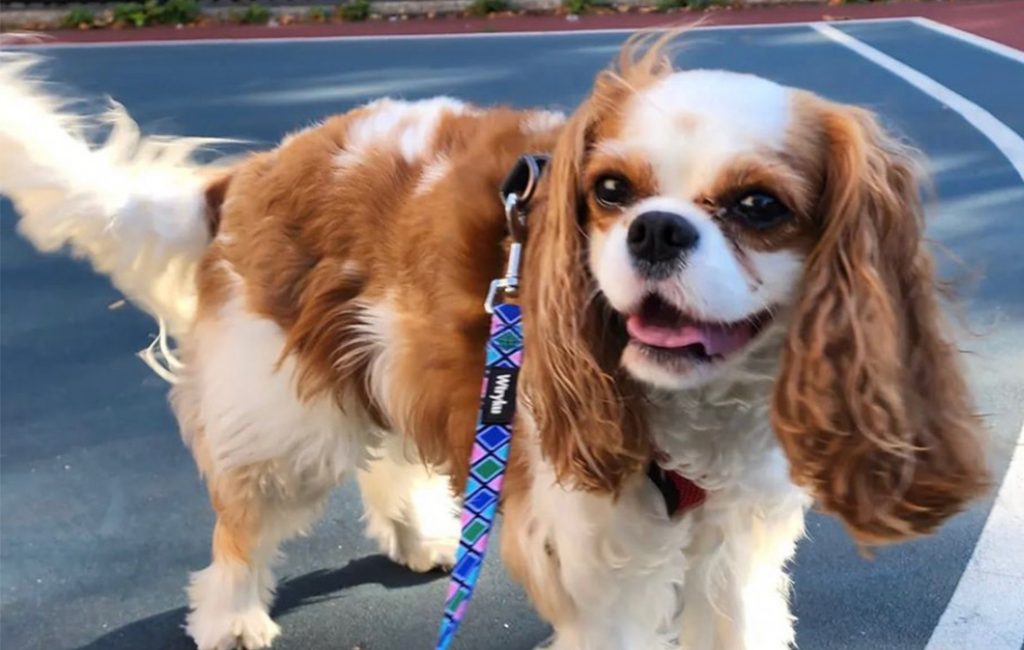 Charlotte and I walked around the block. I grabbed a cold brew from Starbucks and a smoothie from Juice Press (I love the Mr.Green Light). Charlotte made friends with strangers on the street (as usual) and I started to feel more awake by moving and being outside. After some coffee, I felt energized and ready to start my day. 
(8:45am) Back to School Prep Work 
Once August hits, I start to think about going back to school. In addition to being an elementary school teacher, I am also the special education coordinator for my school. Over the summer, I organize documents, forms, and staff presentations in preparation for the school year. Normally, I try to go to a local coffee shop because I enjoy being around other people and find the environment more motivating than in my apartment. This morning, I stayed in the apartment to be with Charlotte. 
(11am) Gym 
After a few hours of working and catching up on emails, it was time to hit the gym. I am training for the Chicago Marathon, which will be my fifth marathon. After having COVID last week and barely being able to workout, it felt good to move my legs. I am very lucky to have a gym in my building with machines and weights. After I ran, I felt invigorated. Working out often gives me an extra boost of energy and helps me feel accomplished, which can be hard to achieve as a teacher in the summer. 
(12:30pm) Pick Up Lunch
I am fortunate to live two blocks from a Citarella. It's a great place to pick-up salads, sandwiches, and gourmet prepared food. I grabbed a Mediterranean salad for myself and a chicken sandwich for Bob. I knew I was going to an early dinner and I didn't want to be too full. 
After lunch, I can sometimes become drowsy in the early/mid afternoon. The lack of structure definitely contributes to my afternoon napping– I feel bored and find a nap helps to kill some time. While I often succumb to sleeping for a few hours on the couch, I fought the urge today. Minimizing my afternoon naps is definitely something I am working on to feel less sluggish. 
(5pm) Early Dinner
My sister was lucky enough to snag a reservation at one of the top and "hard to get" restaurants in the city–Cote! As a huge foodie, I have been wanting to go to this Michelin star establishment for months. She was able to leave work early and get a 5pm reservation. Luckily, as a teacher, I can make early reservations at any point during the year. Here's what we got: Steak Tartare, Butcher's Feast, Kimchi Wagyu Paella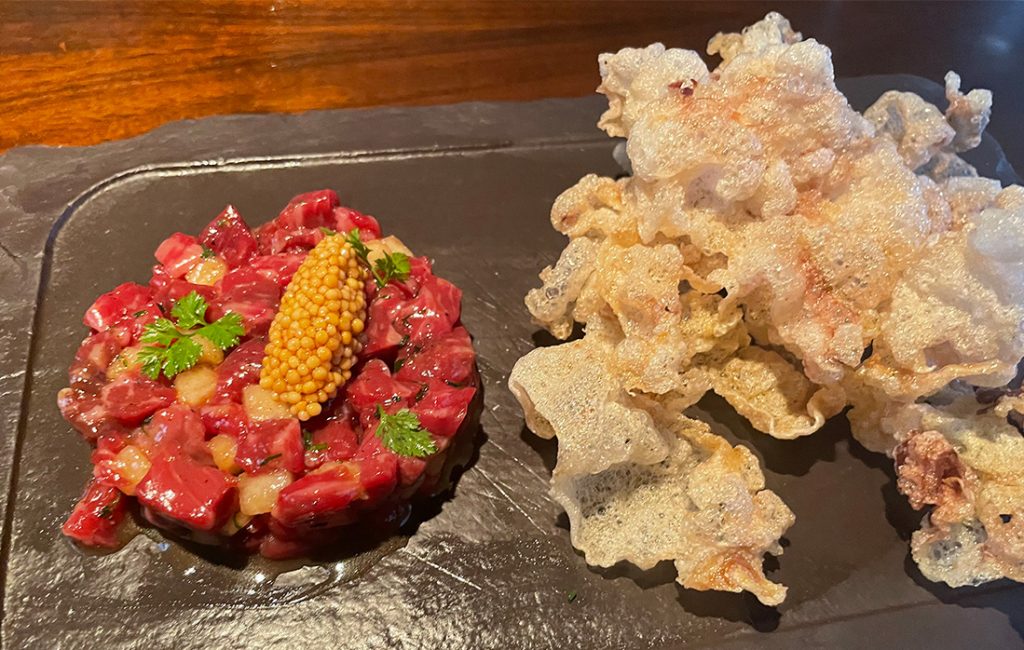 I would highly recommend getting the Butcher's Feast for a first visit. It allows you to try out a variety of spreads, sides, and sauces. While the steak tartare and kimchi paella were both excellent, we probably did not need both in addition to the feast for  two people. We were pretty full by the end of the meal!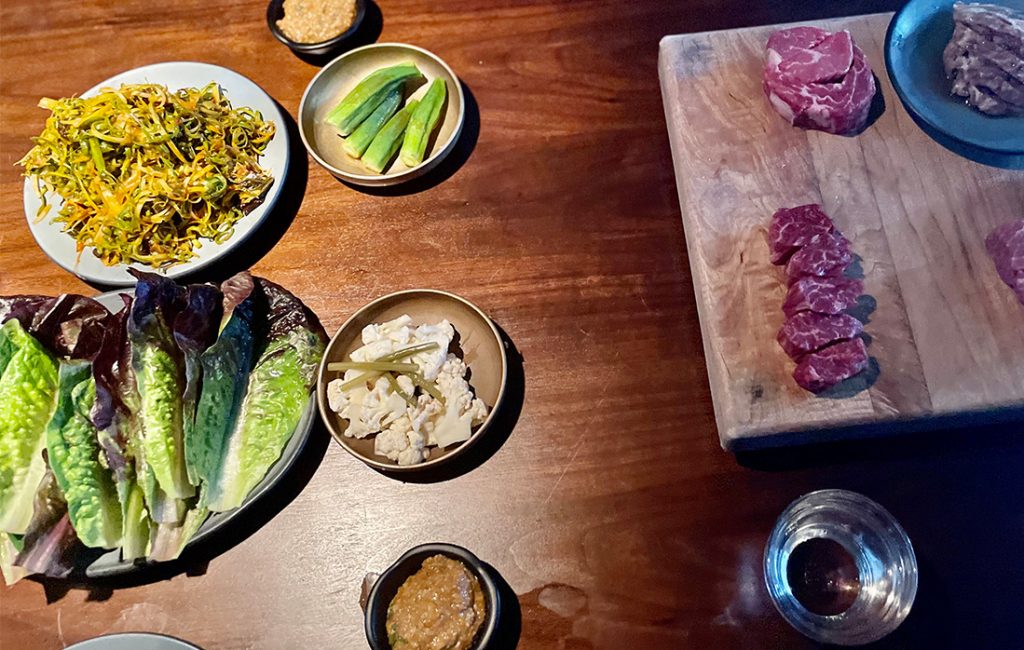 (7:30pm) TV in Bed  
Normally a large dinner can knock me out, especially if I don't nap in the afternoon. This was not the case this evening. While it was a little too early for me to go to bed, I decided to go lie down in our bedroom and watch shows on my iPad because Bob was in the living room. 
In terms of our bedroom, I like the room to be pretty dark and cool. Unfortunately our air conditioning unit has been acting up and our room has been stuffy, especially with the high summer temperatures and humidity. The bedroom is pretty bare because we just moved into a new apartment and we are waiting for new furniture. Right now, we only have a queen sized bed,  dresser and two nightstands. 
Charlotte sleeps in the bed with us, which we enjoy and find therapeutic. She is a cuddler and she loves leaning up against one of us or sleeping in between our pillows. We normally sleep  with the Buffy Cloud Comforter, but we just got a blanket from the couch tonight because of the heat. Even with the lighter blanket, I felt myself feeling pretty hot and uncomfortable. 
Before bed, I normally watch some shows on Netflix, TLC, or Hulu on my iPad to help me fall asleep and decompress. While this can help quiet my thoughts and fall asleep, I'm sure it probably also negatively affects my sleep. The iPad coupled with having my phone close by is likely not ideal for optimal sleeping. 
10:30pm-ish Bedtime 
Over the summer, it takes me much longer to fall asleep versus the school year. This is likely because I am not exerting myself as much and because of the afternoon naps. While I thought I would be able to sleep a little easier this evening, this was not the case. I found myself tossing and turning for about 30 minutes before falling to sleep around 10:30pm. The iPad remained playing until Bob came to bed and put it on our nightstand table (which was maybe around 11pm?). I woke up a few times in the night sweating and hot, but was able to sleep for about 10 hours (much more than I would sleep during the school year).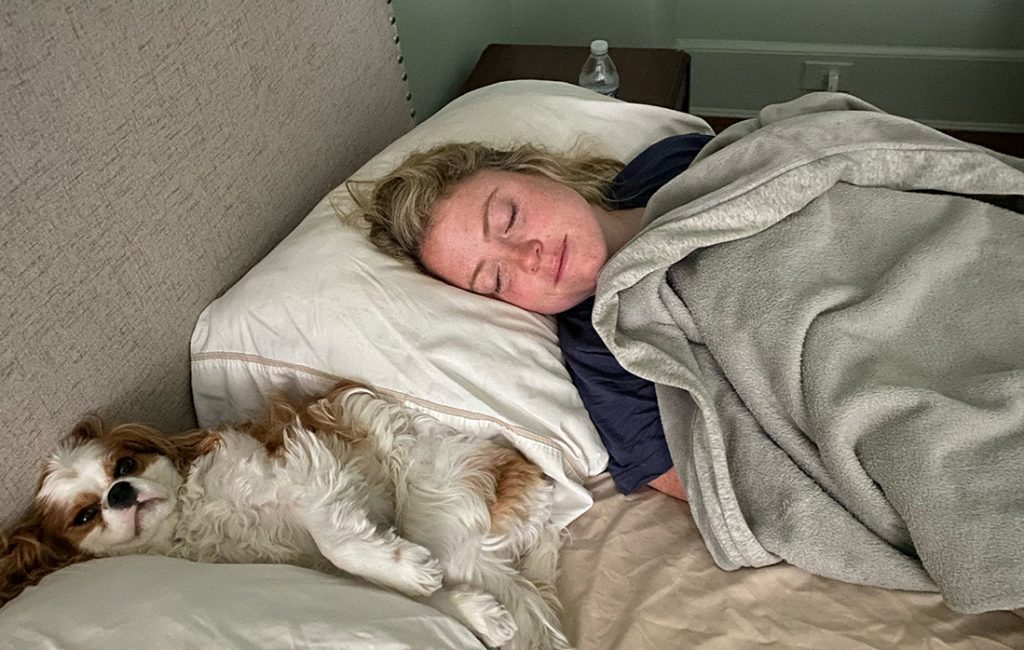 Being a teacher in the summer has its pros and cons. The lack of schedule and responsibility definitely influences my sleep, but it has also pushed me to creatively find strategies to feel productive and energized. It is a balance I continue to work on!