New nonprofit Adopt-a-Bed may have just opened its doors earlier this year, but its team is already determined to make big waves in the world of mattress donations.
The Salt Lake City-based charity was founded at the start of 2018 by Emma Petersen, an entrepreneur turned philanthropist inspired to get into the nonprofit game after witnessing first hand how steep mattress prices can prevent folks from getting the sleep they deserve.
"I was in the retail business of mattresses, and I encountered so many people who couldn't afford the most basic bedding needs," she explained to me over the phone. "Kind of by accident, I started doing a sort of sell one/give one program where whenever I sold a mattress, I'd give another to someone else. Eventually, I was giving more than I was selling."
It wasn't long before this impassioned side hustle bloomed into a fixation for Petersen, who came to find that not only were there no organizations in her home state of Utah geared specifically toward bedding donations, but that there were hardly any in the United States at all. So, in her words, she "changed [her] formula, secured funding" and got to work finding a solution.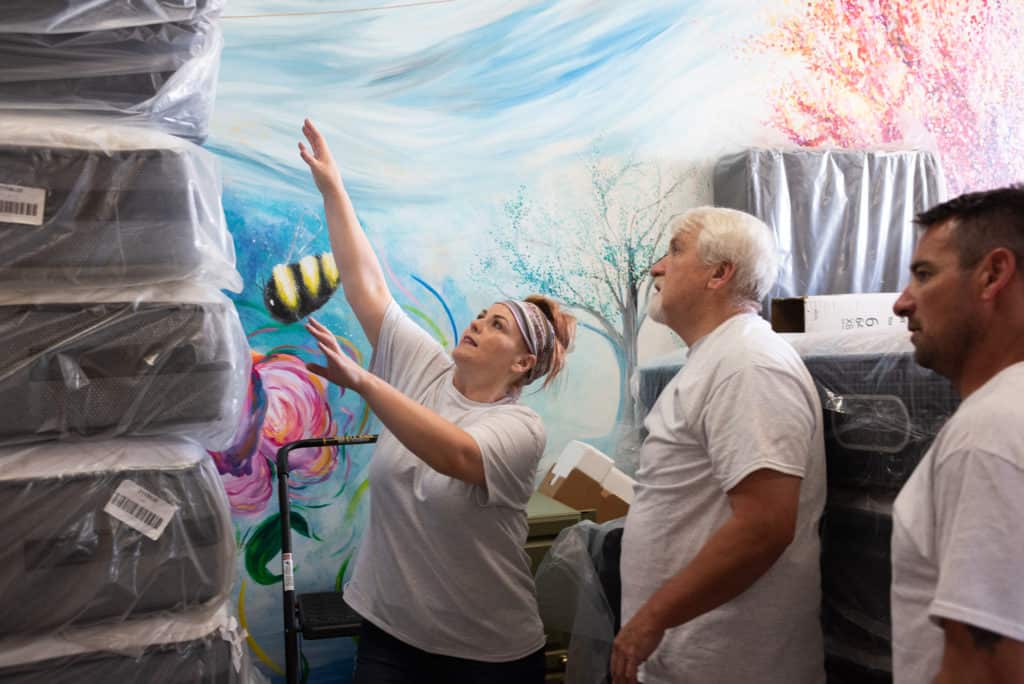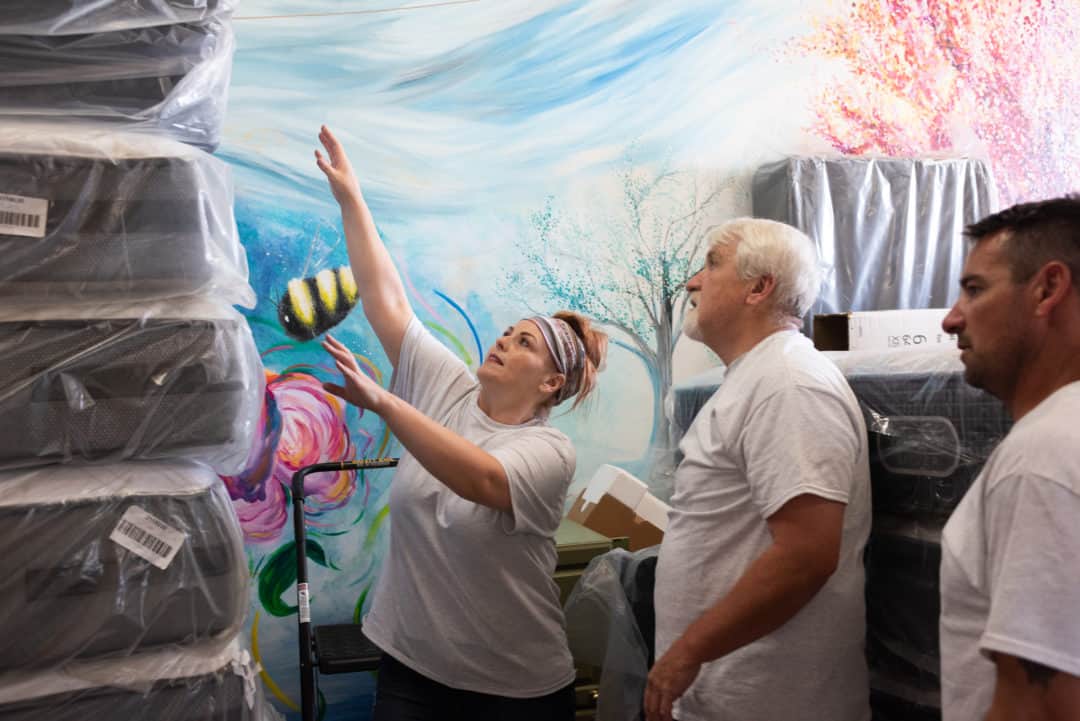 What she came up with was the Adopt-a-Bed model, which offers underserved communities a variety of ways to access high-quality sleeping products.
There's a gifting program in which donors can sign up for a monthly subscription of either $114 (which allows Petersen and her team to purchase one mattress), $12 (which equates to a blanket or mattress cover), or $7 (equivalent to a pillow). Once they've chosen their amount, they select the cause they'd like to support, including well-known entities such as Ronald McDonald House and Salvation Army. Adopt-a-Bed then funnels 100% of the money and/or products to those organizations.
Related: "Day to Dream" Event Offers Children in Need a Good Night's Sleep
In addition to this program, there's also a Buy One, Give One initiative, which hearkens back to Petersen's first foray into mattress giving. It works like this: Interested participants buy the namesake Adopt-a-Bed mattress sold on the nonprofit's website and then the org donates an identical bed to someone in need.
"We like to think of ourselves as the charity's charity," Petersen told me. "We're managed locally, but we serve nationally, which means we partner with different organizations across the country. This gives our donors a chance to give direct, tangible donations to charities they already believe in."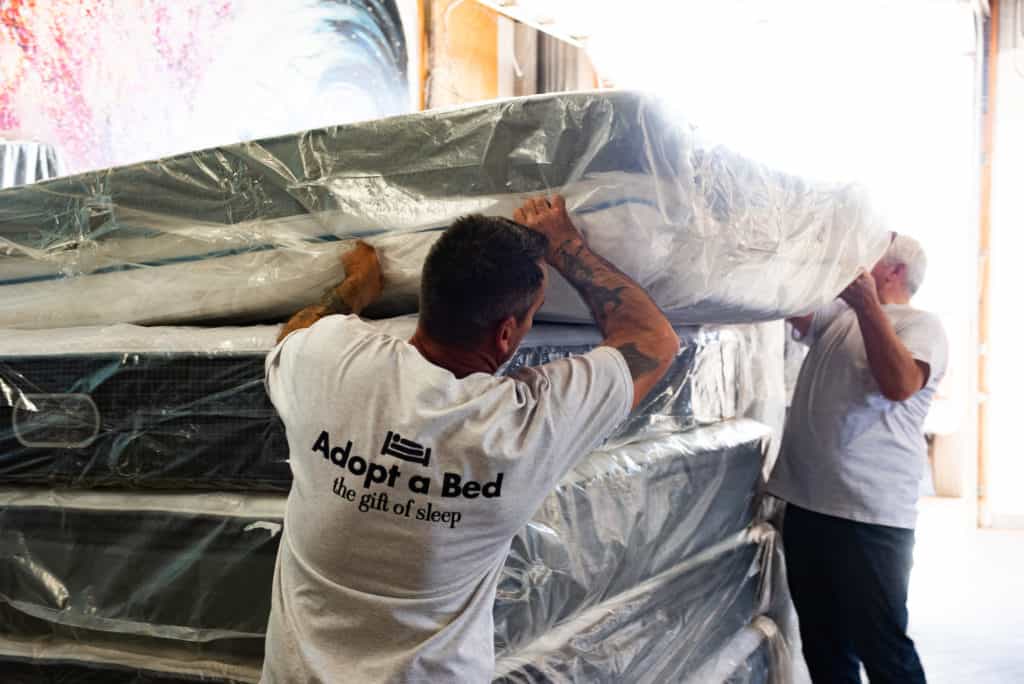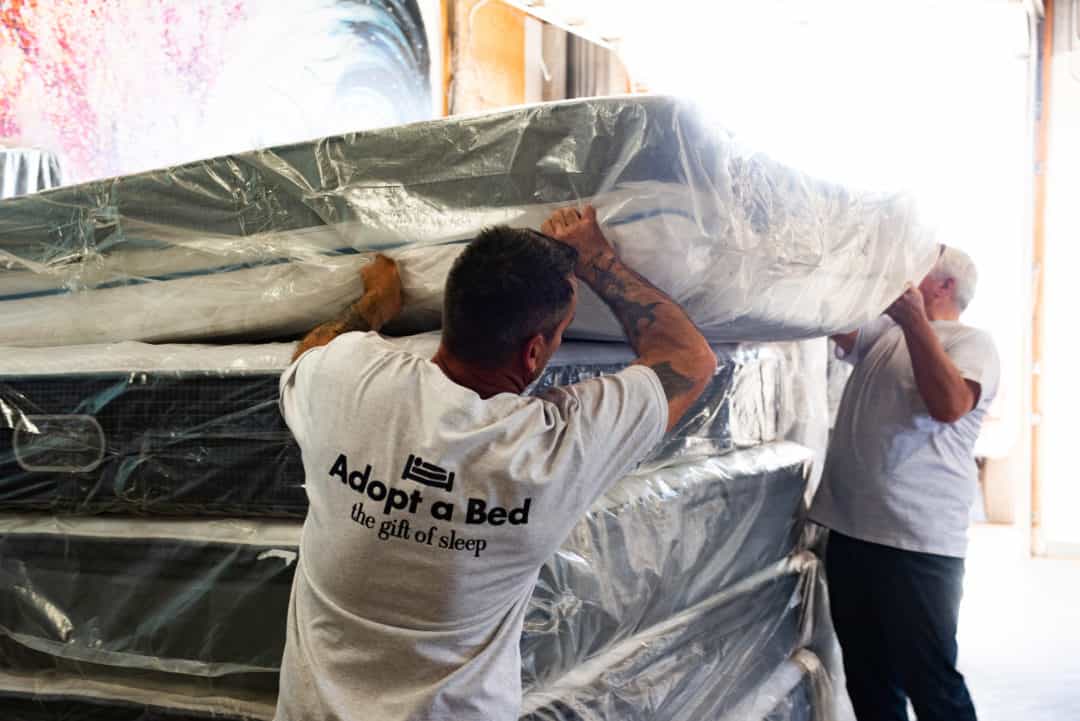 So far, the results are impressive. According to Peteresen, Adopt-a-Bed donated 1,100 mattress in its first 90 days and she believes the charity will soon be able to increase that number to 1-3,000 beds per month. Afterward, she hopes to set up a mattress recycling program to intercept discarded beds before they hit landfills.
"We do our best to get everyone a mattress, whether they're part of an organization, a family in need, or just an individual who reached out to us on our website,"  she concluded at the end of our call. "We don't qualify anyone for a bed because we believe everyone deserves good sleep."
All images provided courtesy of Adopt-a-Bed.