Your mattress can make or break not only how you sleep during the night, but how you feel throughout the day. That's why Casio and Sleep Number® teamed up to take a different approach to the retail experience—by having Sleep Number mattresses tested in stores with innovative, projected technology by Casio to help customers pick one that is perfect for their body.
The future of sleep is here. Our beds let you adjust firmness, comfort and support on each side. #JustAddSleep pic.twitter.com/CJF7zZ33yh

— Sleep Number (@sleepnumber) March 23, 2018
For prospective customers who head to a Sleep Number retailer, they receive an exclusive IndividualFit™ 3D Imaging Demonstration, where they can watch a digital map of their body that displays individual pressure points. This is projected through Casio's LampFree projection technology, which provides sustainable data projection via laser and LED light sources. These use half the amount of power per unit versus other lamp-based projectors, and have an estimated life expectancy of 20,000 hours.
The goal is to find the best Sleep Number mattress so customers can fall asleep faster, experience deep, undisturbed sleep, and wake up feeling rejuvenated and pain free—confident their mattress supported them well throughout the night.
This partnership comes together from two approaches. Firstly, data. Prospective customer use data to see for themselves when it comes to picking out a mattress. The utilization of the IndividualFit™ 3D Imaging Demonstration gives people an intimate look at how a mattress best molds to their body.
Secondly, this partnership focuses on sustainability due to Casio's LampFree products. Eco-friendly products and practices have increasingly become the norm in the sleep industry, from all-natural pillow and mattress fills, to bamboo and tencel sheetsand organic mattresses. In the initial press release, Senior Director Strategic Planning and Marketing of Casio's Business Projector Division Joe Gillio speaks more to this:
"Our relationship with Sleep Number is mutually beneficial, as both brands aim to provide high-quality products that have been developed through technology and innovation. Our LampFree projectors are both eco-friendly and durable, giving Sleep Number 20,000 hours of run time in their stores without having to change a lamp and offering an uninterrupted in-store shopping experience."
Featured image from @sleepnumber on Twitter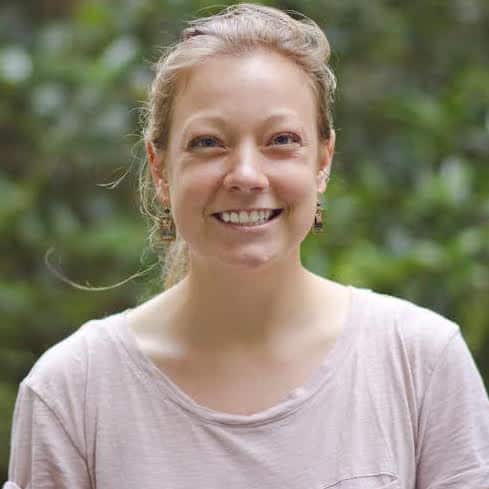 Laura Schwecherl
Laura is a journalist with nearly a decade of experience reporting and covering topics in the health, fitness, and wellness space. She is also a marketing consultant, where she works with impact-oriented startups to build marketing and editorial strategies. Outside of work, you can find her reading Murakami novels, writing amateur poetry, or trail running in her hometown, Boulder, Colorado.