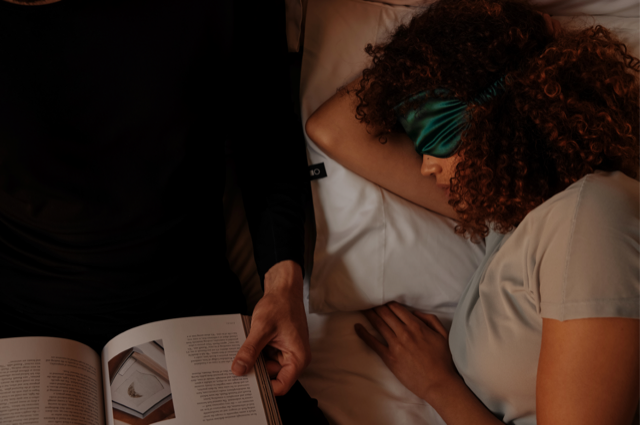 Have you been dreaming of temperature-regulating sleepwear? Well, then it's time to get familiar with the technical apparel company, LifeLabs. Launched today, March 16th, at 9 a.m., LifeLabs unveiled their new sleepwear and bedding styles in honor of World Sleep Day approaching at the end of the week.
Committed to creating sustainable products, LifeLabs was founded by Professor Yi Cui, director of Stanford University's Precourt Institute for Energy, and led by CEO Scott Mellin, who was previously the global general manager of The North Face's Mountain Sports division. LifeLabs is all about bridging the gap between science and design to unlock sustainability, and through this, they've developed patented textiles that maximize comfort and performance, while reportedly reducing energy usage.
"Our temperature-regulating fabrics have the power to prevent common sleep issues, like night sweats and insomnia," Mellin tells Sleepopolis. "Sleep can significantly affect human performance and well-being, so we wanted to create products that help facilitate optimal sleep with minimal environmental impact."
Sleepwear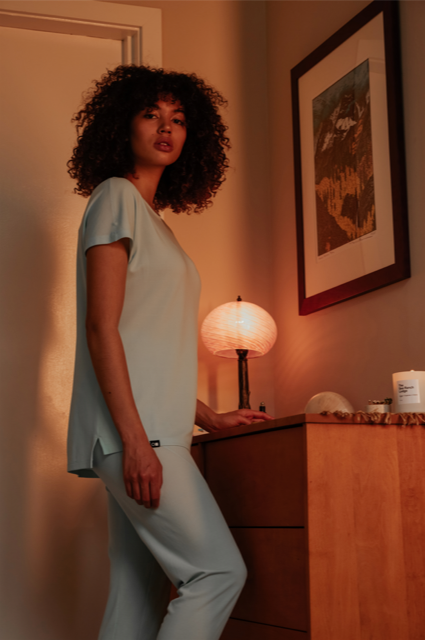 These new styles will feature first-of-its-kind thermally efficient fabrics in minimalist and modern designs. LifeLabs utilizes a proprietary CoolLife technology, which the company says creates a cooler and more comfortable sleep, as well as being scientifically proven to improve sleep quality. 
Their expanded sleepwear line will now include tank tops, shorts, and new shirt and pant styles in soft, cooling knit fabrics. Featuring 10 new silhouettes, these fresh additions include a kimono-inspired women's sleep shirt with minimal seams for maximum comfort and a long-sleeved men's sleep top that allows for more cooling coverage. LifeLabs also takes pride in the instant cool touch value of their sleep tops and bottoms, which LifeLabs claims make them much cooler than competing products. This line comes white, cloud gray, and black, ranging in price from $39-$59.
Bedding
Being all about helping you sleep better and live a greener lifestyle, they're also making a name for themselves in the bedding industry. LifeLabs' high-quality bed sheets have a refined design, containing a luxurious satin weave and recycled materials. The company claims that they also help reduce energy consumption at home with their instant cool touch value, requiring less air conditioning to keep you cool and comfortable at night. Sheet sets are available in classic white and twin, full, queen, and king sizes ranging in price from $169-$259.
You can find LifeLabs' new bedding collection and sleepwear styles, which are available for purchase now, on LifeLabs.Design.
Carley Prendergast
Carley is a former Staff Writer at Sleepopolis. She is a Certified Sleep Science Coach who wrote news, sleep health content, and managed our newsletter.