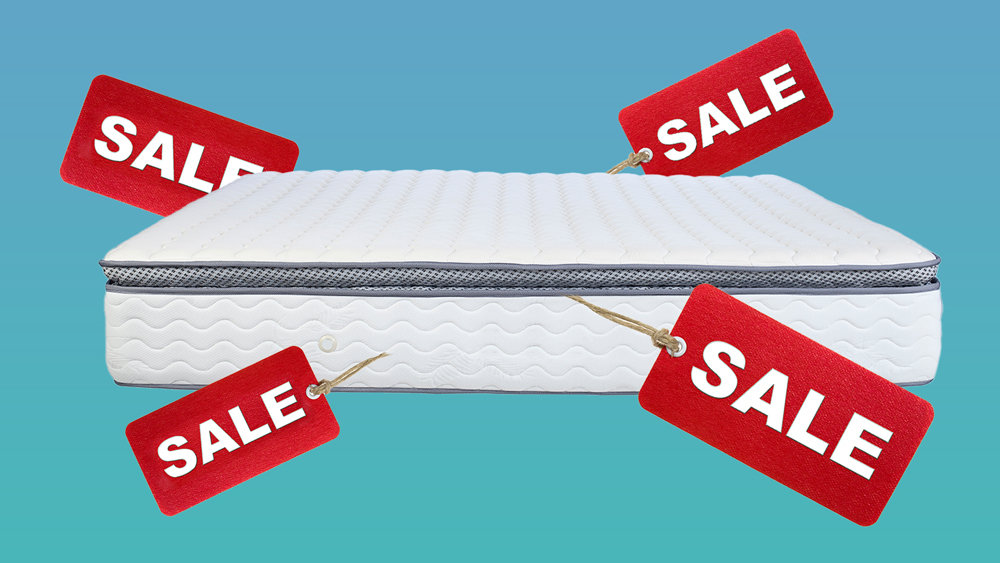 Memorial Day is right around the corner, which means sales are quick to follow. But how did a holiday meant to remember fallen soldiers become heavily associated with these deals, especially for mattresses?
A quick history lesson. Originally called Decoration Day, due to the tradition of decorating fallen soldiers' graves with flowers and flags, the holiday was first observed on May 30, 1868 to honor the soldiers who died in the Civil War. After World War I it became a day to remember U.S. military members who died in all wars, becoming a more established holiday officially called Memorial Day. In 1971, Congress passed the Uniform Monday Holiday Act, moving Memorial Day to be celebrated on the last Monday of May. 
Because of the Uniform Monday Holiday Act, federal employees now had more three-day weekends, making it the perfect time to offer sales. With more time to research and shop for larger purchases, holidays like Presidents Day, Memorial Day, and Labor Day became associated with car and mattress sales.
May Is The Month For Mattresses
Now with more time to research the best mattress for you, companies are also incentivised to get rid of their older mattress collections because new models begin to release in June. May is their last opportunity to make room for the new, making for arguably the best sales of the year. 
Memorial Day marks the unofficial start to summer and with this comes lots of moves. April through September is considered the most popular time to move, allowing people to evaluate if their current bed is suiting them or if a new mattress is just what they need. 
While May isn't the only time to buy a mattress, it is considered one of the best for these reasons. If you haven't been getting the sleep you deserve, maybe this Memorial Day will be the time to tuck yourself into a new bed.
Julia Medina
Julia is a Staff News Writer for Sleepopolis. From sleep news and education to the latest sleep trends, her goal is to keep you informed about what's going on in the world of sleep, dreams, mattresses, and more. Julia graduated from Wake Forest University with a degree in communications and minors in film and sociology. In her free time she loves exploring new cities, relaxing with a good tv show, and getting some good quality sleep.