Getting ready for the big Memorial Day mattress sales? Well there's no better way to be prepared then by using the Sleepopolis Memorial Day mattress sales guide.
Throughout this guide we will highlight the biggest and best sales. Not to mention, we'll touch on the most important Memorial Day sale factors that will help you score the perfect mattress at the perfect price.
Best Memorial Day Mattress Sales for 2017
Below is a list of some of the best Memorial day mattress sales, as well as sales on our favorites, all updated for 2017.
In this second section we include a full list of all Memorial Day mattress sales and deals we were able to find. This list will be updated periodically to ensure it's always up to date. Sleepopolis has tested many of these mattresses as well, but some we may not have yet reviewed. To see if we have a review on the mattress you're looking for check out our complete list of mattress reviews.
Memorial Day Mattress Sales Guide
Memorial Day sales are here and gone at the blink of an eye. If you're not ready to take action, you could very well miss out on an incredible deal. Being prepared for the big day is the best way to ensure that you land the best deal possible.
Below is a list of topics to focus on when preparing for the Memorial Day mattress sales taking place. Be sure to pay attention to these key factors if you're looking to make a confident decision all while scoring an awesome deal.
Know the basics about mattresses
When you're scanning the ads, it's hard to compare all the sales if you don't know much about mattresses – especially since all mattresses are not created equal. So let's get really basic here. The most common types of mattress include:
Adjustable mattresses, which you can adjust for firmness and feel (not to be confused with adjustable foundations, which can elevate the head and foot of many different mattress types)
Innerspring mattresses, which hold spring coils
Memory foam mattresses, which contour to your body and are good for support and pressure relief
Latex foam mattresses, which are made from latex foam and usually purchased if you need extra comfort or don't like the memory foam feel
Hybrid mattresses, which combine the advantages of several mattress types and are made from a variety of materials
But how do you go about deciding the best mattress for you? There are a lot of questions you need to ask and answers you'll have to think through to come to the best decision. For example:
How tall are you and how much do you weigh? These factors might affect the thickness and firmness of the mattress you select, as well as cause you to consider edge support.
How much space does your bedroom have? This will affect the size mattress you select. Our bed size dimensions guide can help.
Do you sleep on your stomach, side, or back? How you sleep affects what type of support you need – and different mattresses support sleepers in different ways. Our position guides can help…check out the best mattress for side sleepers, stomach sleepers, or back sleepers.
Are you sharing the bed with anyone else? In other words, do you need a mattress best for couples?
For more help in determining the right mattress for you, explore Sleepopolis' in-depth Mattress Guide and Best Mattress Guides.
The following visual guide can help you navigate the basics of shopping for a new mattress:
Buy mattresses online
This may sound like an odd concept, but it's about time to give online mattress shopping a shot. Purchasing mattresses in-store has always been the traditional way of doing things, but now the tides have turned. You may not always be able to test out the mattress in-store, but the pros of online mattress shopping outweigh the cons, in my opinion.
When you shop Memorial Day mattress sales in person, you're more likely to pull the trigger on an impulse buy – which leads to purchasing extra accessories or a mattress with features you may not need. This leads to less money saved overall.
Alternately, you'll usually find even better Memorial Day mattress sales online. Many online mattress retailers also offer long in-home trial periods and excellent return policies. In any case, a showroom test won't really demonstrate how well the mattress will feel after a full night of sleep, so a long trial period is an important thing to look for in a retailer.
Shop early
Memorial Day is on a Monday, but sales typically start the week / weekend before. To make sure you land the best deal, you"ll want to be well prepared and kick off your shopping as early as possible. You don't need to necessarily buy the mattress early, but it doesn't hurt to check out the deals early. That way you can make a quick decision when Memorial Day is here.
Keep your eye on high-quality mattresses
As you shop the Memorial Day mattress sales, it's always important to keep your budget in mind. But don't forget, your mattress is something you use every night. If you have comfortable space within your budget, I do not recommend shorting yourself on your new mattress purchase.
In some cases, in-store, or otherwise…too good to be true, Memorial Day sales are tied to lower quality mattresses. Reason being, these are the mattresses where retailers have the most wiggle room and are able to "mark down" the prices. Yet, you'll want to be sure the mattress can get the job done. It may be worth it to explore slightly higher priced options and compare the overall quality and performance.
There are going to be some sales that seem too good to be true, and that's because they usually are. Be very careful if a deal just seems way to good.
Compare wisely
Now that you know what kind of mattress you're after and where to score one, it's important to take time to figure out which retailer has the best deal. But more than just price should go into that comparison. Here are other incentives and factors to consider when comparing Memorial Day mattress sales among retailers:
Return policy and process. Whether you purchase a mattress online or in the store, there's no guarantee that the one you choose will be comfortable in the long run – no matter how much research you have to back up your choice. If a retailer has a decent return policy, you'll be able to send a mattress back within 30 days (or longer!), no problem. Some online retailers even allow you 100-365 days of in-home trial – another advantage to buying online.
Warranties. Compare retailers' and manufacturers' warranties, because this can make a huge difference in the life you might get out of your mattress. A good warranty covers a sagging of 1.0" or more for latex and memory mattresses and 1.5" for innerspring mattresses. And because the average mattress lasts 7-10 years before comfort and support are no longer effective, don't even consider a warranty period that's less than seven years. As a point of reference, many retailers offer 10-year warranties on mid- and high-quality mattresses.
Rebates. A rebate can bring you great additional discounts on your mattress of choice, but only if you actually remember to submit it! When comparing Memorial Day mattress sales, be sure to check out the deadline and submission process for any rebates being offered.
If you do decide to shop online use the following mattress firmness comparison:
Buying a new mattress doesn't have to be stressful if you're well prepared. It's simple to find the right mattress for you with enough research.
Can't decide where to start? Head over to my Mattress Reviews or email me for a personalized recommendation. By spending a little extra time up front, you're sure to come away from the plethora of Memorial Day mattress sales with your perfect mattress at the best price possible.
The following two tabs change content below.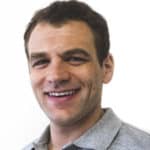 Logan Block
Logan is the Director of Content at Sleepopolis and the main mattress man around these parts. A Buffalo native, Logan spent several years working in project management in both Boston and New York City. In his free time Logan likes walking his dog, lifting weights, and searching for the best cheeseburger in New York City.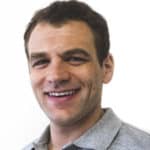 Latest posts by Logan Block (see all)