So… have you heard about Sleep Divorce? It's the phrase on the tip of every sleep blogger's tongue this week and is essentially being defined as the amicable relegation of long-term bed mates to separate rooms, all in the name of saving their relationship.
The term surfaced in the wake of a recent survey, which indicated that nearly a third of American couples wanted to split up in the bedroom, not because they hated their partners, but because they loved them so much.
The theory is this: if you're losing sleep thanks to your partner's restless legs, snoring or body heat, why not just move rooms and ditch the inevitable resentment you're going to feel toward them for encroaching on your REM cycle? After all, it's still possible to love someone even if you don't always love sleeping with them… right?
The answer for many seems to be a resounding yes.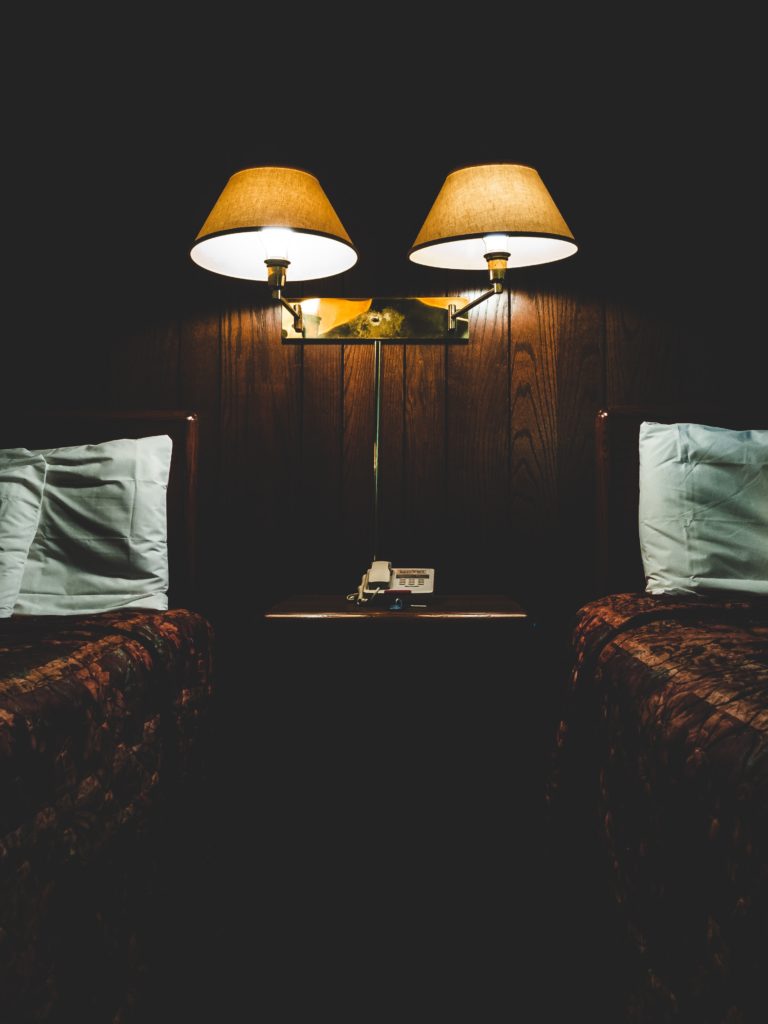 "It works for a lot of reasons, the most obvious being that we both get more sleep," wrote sleep divorcee Daryl Austin in an op-ed for the LA Times last week. "I'm a restless sleeper, prone to snoring too. My wife gets much better sleep without me by her side — as she's reminded every time we go on a vacation together."
"Because I have time and space to myself, and because I get the sleep my body needs every night, I'm a far more patient and attentive husband and father than I would be otherwise," he continued. "I'm also much more productive at work and, I suspect, more enjoyable to be around than I would be if I was a tired mess all the time."
While Austin and other bedroom separatists make a strong personal case for Sleep Divorce, some experts believe sleeping apart could result in a loss of much-needed intimacy between partners.
"I prefer that the couples I work with in couples therapy sleep in the same beds most nights when possible," Dr. Paulette Sherman told Insider. "Sleeping is usually six to eight hours of bonding time or intimacy where you are near each other."
"[However], if you feel that a sleep divorce will ultimately prevent a real one, then I think that you can take some proactive measures," she conceded. "Make sure you have other regular cuddle and alone time together and make time for sex. Make sure that your partner knows that you love them and miss them and that this is just a practical decision to improve both of your health and to address your joint optimal functioning."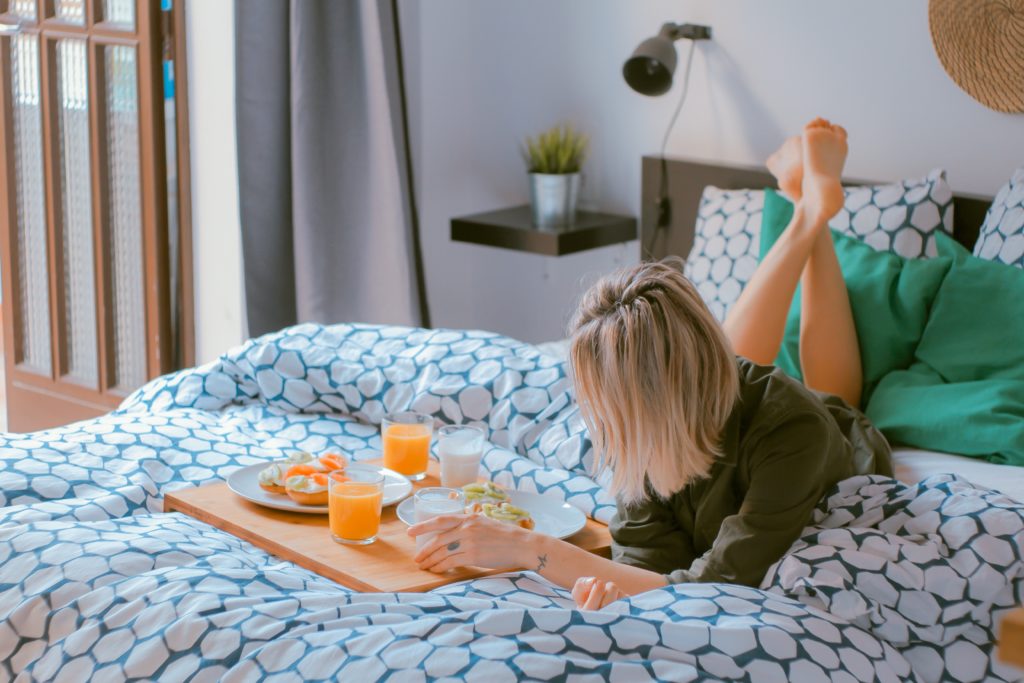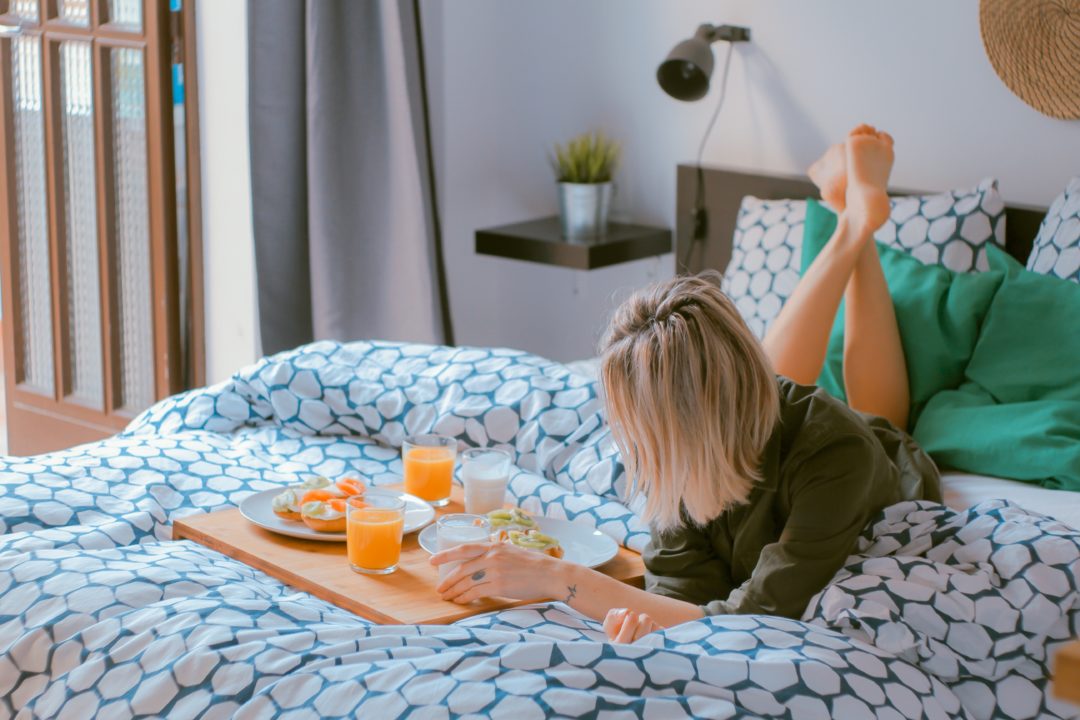 IS THIS THE ONLY SOLUTION?!
Though Sleep Divorce apparently has its benefits, it's hardly the only means by which you and your partner can score some mutually-beneficial shut eye. If what's troubling you and your bed mate is a difference of sleep preferences, for example, you may just want to consider investing in an adjustable bed.
Here at Sleepopolis, we've reviewed a lot of fantastic mattresses that can be tailored to a couple's specific needs. To get you started on an adjustable journey of your own, check out just a couple of our favorite options for couples going through this process:
HELIX
The rundown – Helix is a special brand in the bed-in-a-box world as it offers users a fully customizable sleeping experience. Before purchasing the mattress, customers fill out a quick three minute quiz, which let's the folks over at Helix know how they should order the foam and pocketed coil layers within the bed. This results in a tailor-made structure unique to the individual. Bonus points? The mattress can also be outfitted to come in a "split firmness," producing two totally separate feels. 
Helpful Links – Take a look at our full review of the Helix to learn more about its specs. You can also read our interview with company founder Adam Tishman.
NATUREPEDIC
The rundown – Another fabulous adjustable option is the eco-friendly Naturepedic mattress. This bad boy comes in a variety of different firmness levels, combining pocketed coils with foam for a truly all-encompassing sleep. However, if you and your partner can't settle on just one firmness level, Naturepedic is happy to create a specialized split design for you.
Helpful Links – Check out our full review of the Naturepedic here.
Cody's our staff editor here at Sleepopolis, so manages our fantastic editorial team and brings an expert eye to the written content across our social media, news vertical, and blog. A typical day could include editing an extensive piece on sleep paralysis, popping off a quick Instagram post about the benefits of daytime napping, drafting an informative guide to nightmares, or creating a fun round-up of the best cooling mattresses on the market. TL;DR there's no such thing as a typical day at Sleepopolis and that's exactly how Cody likes it. His work has appeared online for Esquire, Next, LOGO TV, Fandom, Citylife, The Manual, and more.