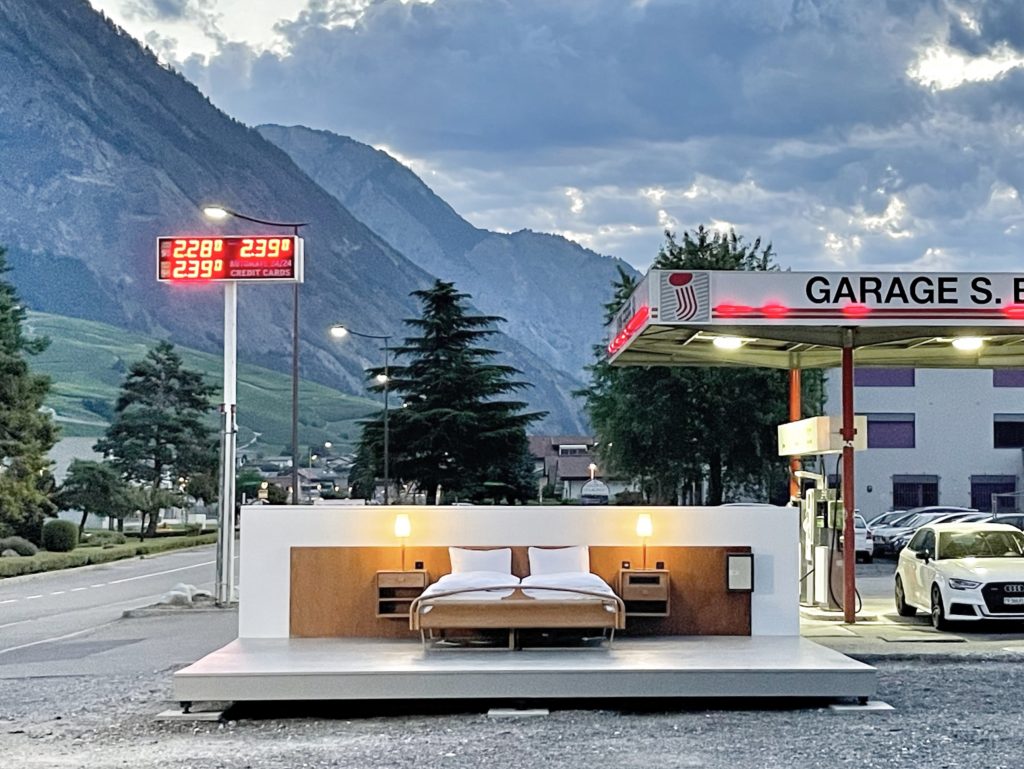 If your idea of a nice weekend away is a terrible night's sleep and to empower social change, take a trip to Saillon, Switzerland.
Swiss conceptual artists and brothers Frank and Patrik Riklin teamed up with Hotelier Daniel Charbonnier to create an anti-idyllic version of their hotel concept. The 'suite' without walls or a roof is located between a gas station and a busy intersection and purposefully lacks a door, ceiling, or walls. It's designed to keep you up so you have time to contemplate social, economic, and environmental issues.
An overnight stay costs $340.
"In view of the current world situation, this is no time to sleep," Frank and Patrik Riklin said in a recent press release. "With this new suite, we try to address the contradiction of the human relationship between ideal and reality. Humans are part of nature, but simultaneously they are strangers and put their needs above it."
The offbeat hotel room has a double-sized platform bed, bedside tables, and matching lamps. The room looks as if it fell from the sky.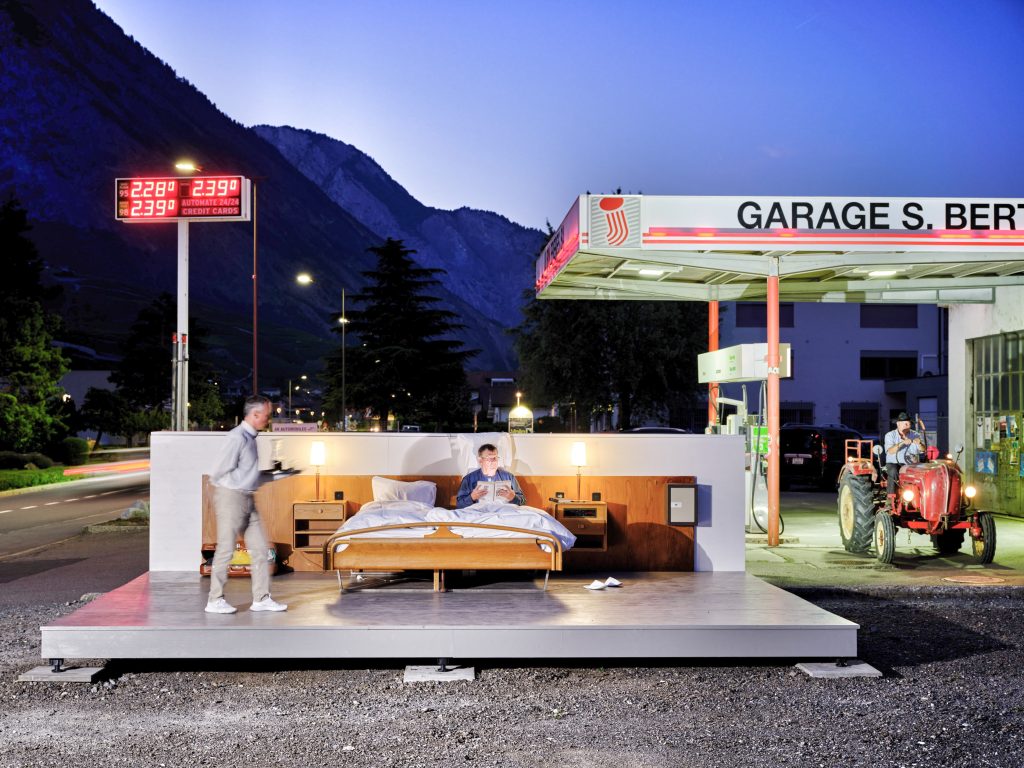 "It was important for us to show both the idyllic aspects of our world with its stunning landscapes and the realities we all face today. If you manage to look beyond and see the backdrop, you will find beauty and serenity," Charbonnier said.
But just because there is a lack of privacy or shelter doesn't mean guests forgo luxury. For example, the "Zero Star Hotel" guests are provided butler service offering drinks and breakfast from July 1 to September 18. "In the context of the anti-idyllic suite, the butler has an even more central role, as they provide a sense of security and care in an environment of insecurity," Charbonnier explained.
No Sleep For Social Change
If an idea for social change strikes, guests are encouraged to share their insights by putting them under the mattress. "A stay at the anti-idyllic suite invites you to think in an unconventional way," The Riklin brothers said in the press release. "It is an investment in yourself and in your own reflections. Big changes can start with a small thought."
In addition to the anti-idyllic location next to a gas station, Charbonnier and The Riklin brothers developed two other iterations of open-air suites set in the beautiful hills of Saillon and the Swiss Alps.