While babies are inherently cute on their own, there is something about baby clothes that can make them that much cuter. Whether dressing them like little adults or fashioning them in adorable pajamas, parents have a lot of choices for how to dress their little ones. Onesies can be a great option for a multitude of reasons.
Onesies can be more comfortable and easier to put on than other clothing options for babies. Often, they have flaps and buttons at key parts of the outfit that help parents access diapers and slip the onesie on and off. The wide variety of onesies available can be a bit overwhelming, so we've gone through and checked out some of the more popular options available. Here is what we learned: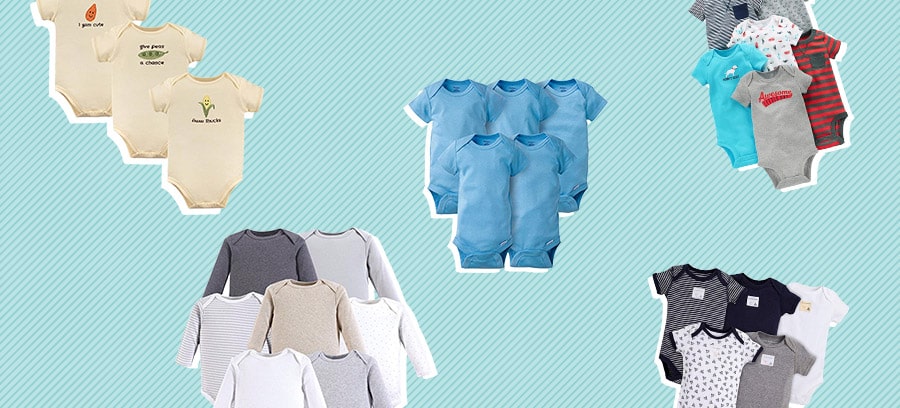 Pros:
Ribbed leg opening. These onesies are designed to be comfortable for babies but also easier for parents to get a perfect fit. Not many competitors have ribbed leg openings.
Size options. Gerber makes this solid set of onesies for babies in more sizes that many other brands. There are 8 different sizes for various stages of baby development.
Available in long sleeve. Depending on the season, parents may want to get onesies that provide more warmth and have longer sleeves. This is great for those in cold climates.
Cons:
Colors not available in all sizes. Those who are hoping for a particularly colored onesie may not be able to get them for all ages Pink, for example, is only available in 3 different sizes.
On the small side. Shoppers should be aware that some find that these onesies end up fitting a bit smaller than advertised for a particular age.
Pros:
Themes. Each set is centered around a certain theme. Babies will have 5 or 7 different onesies that all have different designs and patterns based on that theme, offering parents great variety.
65 different themes. 65 different themes! This clothing manufacturer has loads of fun options all revolving around different themes. Shoppers can choose between options such as pizza, mooses, basketball, unicorns, sheep, trains, and fire trucks.
5 or 7 packs. A great aspect of this product is that shoppers can buy 5 packs of some varieties and 7 packs of others. This is great for those who don't have a convenient way to wash clothes at home by letting them buy in bulk.
Cons:
May shrink. Customers should be careful when washing these onesies; they have a propensity to shrink a bit.
Not for babies with long limbs. Those babies with long limbs may grow out of these onesies quickly. The torso may fit right but the sleeves could be too long for some babies.
Pros:
Over 80 options. This brand offers onesies with just over eighty different individual onesies or themed packs. Standout offerings are blue whale, hedgehog, elephant, fox, guacamole, and cactus themes.
Funny. These onesies are surprisingly funny. Some theme sets have pictographs with an accompanying wise-crack or pun. A corn cob saying "aww shucks" is a great example.
Price. These onesies can be as affordable as a few dollars per unit. This is great for those shopping on a budget or buying clothes for multiple babies.
Cons:
Can be baggy. Customers may need to buy a size smaller than they think, or buy multiple sets of different sizes. These can be sized a bit larger than other brands.
Goes over babies' head. This brand of onesie goes over babies heads and doesn't have a shoulder snap system for putting them on. Some customers may prefer that style.
Pros:
Preemie size. This line of baby onesies makes their product in an especially small size that is designed for especially small newborns. Not many brands offer this small of a sizing option.
Overlapping shoulders. The onesie is designed to make it easy for parents to put it on, as the overlapping shoulders make it easier to finesse over the head. Great for changing in a hurry.
Fits as expected. A common complaint about baby onesies is that they don't always fit as expected, either coming in too big or too small for the baby. This brand tends to fit appropriately.
Cons:
Not as soft as other Carter products. Those who enjoy Carter products for their softness may be disappointed. This line isn't as soft as other offerings from Carter.
Buttons. Some of the onesies in the sets have buttons, which may attract the attention of babies who like to chew.
How We Picked
Baby onesies may seem simple, but for many parents, especially new parents, they can be a bit confounding when trying to pick out the best option. Whether it is the sizing, material, shape, patterns, or the sourcing of the fabric, there are many variables to sift through. Here are the aspects we weighed most heavily:
Putting them on
Though this may be taken for granted by adults who put on their clothes without thinking, baby clothes aren't always easy to put on. Whether they are hard to get around baby's big heads or the baby gets fussy when being put on them, onesies can be more difficult than parents expect. Brands have methods of mitigating against this problem.
Some brands make their fabric more flexible, either through how they treat the fabric or how they knit it. Another method is by making the shoulders overlap, so as to be able to slip a wider body through. Buttoned flaps can also make putting on a onesie a bit easier.
Design
The sheer variety of different patterns and designs available in onesies is something to marvel at. From animals to vegetables, trucks, and planets, the subject matter featured in onesies can cover a wide range of imagery. Parents have a lot of choices that can be everyday wear or reserved for special occasions and holidays.
Parents will typically shop by theme; onesies come in packs that revolve around a certain baby-based topic. The individual onesies will be very diverse within the pack, all with unique designs. With just a few packs, parents can have a lot of versatility in patterns, imagery, and colors.
Fit
Often times, clothing doesn't fit as we expect it. The same thing goes for baby onesies. Sizing can be too tight or too baggy, so it is important to pay attention to specific dimensions.
Brands typically offer onesies in three month increments (0-3 month, 3-6 month, etc.), though some have sizes for smaller newborns, and some even for premature babies. Parents can buy several different sizes to see which fits best. How the onesies react to being washed can be a pivotal factor as well.
Tips
Not sure which baby onesie is right for you? Here are some tips that can make the process a bit easier:
What age is your baby?

If your baby is on the cusp of one age range, it may be appropriate to buy a size larger. As the onesies tend to be for every 3 month increment, babies may size out of their current onesie quickly.

Certain products will not be sized appropriately based on how they are advertised. Pay attention to specific dimensions and the materials they are fashioned from.

Is this for an occasion?

Parents can have fun styling their little ones for certain events and holidays, or even for seasons. Those who love certain sports, motifs, or color schemes are sure to find a onesie to fit their tastes.

Be careful not to go too heavy on themes; each pack usually comes in packs of three, five, or seven. That means parents will have an abundance of a certain theme by just getting one pack.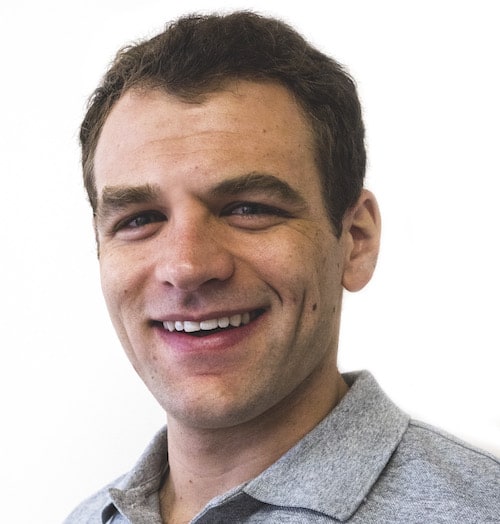 Logan Block
Logan is the former content director of Sleepopolis. As content director, he reviewed new mattresses every week and curated the comparisons, best of pages, and video guides on the site. Logan perfected his method by personally testing over 200 different mattresses, so he's not only able to discern the overall vibe of a specific bed, but to contextualize its feel within the bed-in-a-box market as a whole.