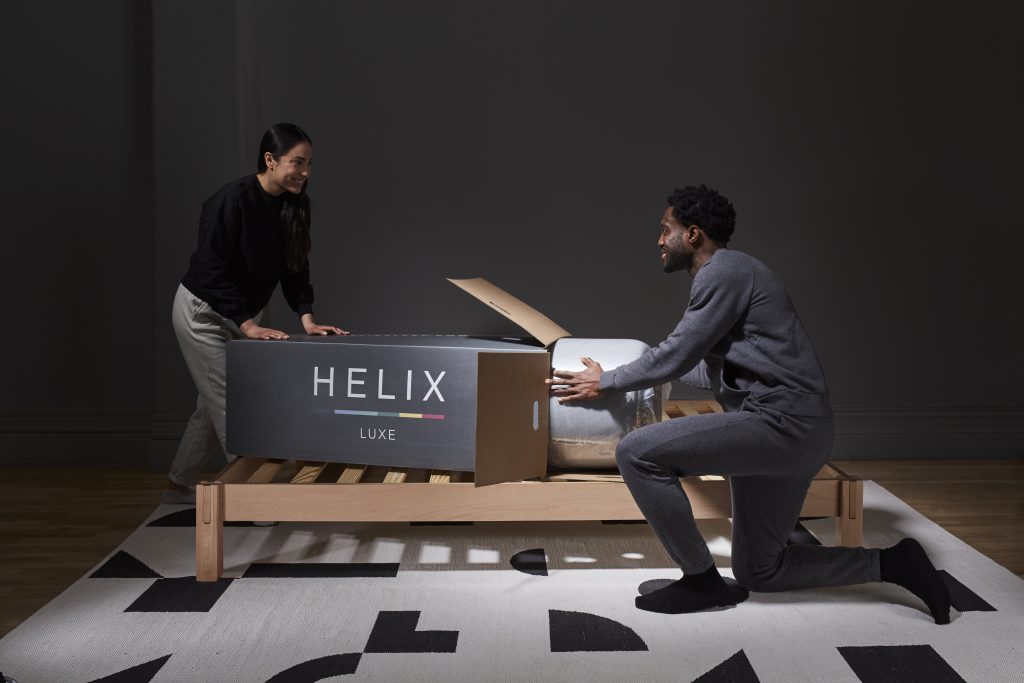 Sister brands Brooklyn Bedding and Helix Sleep just announced their newly awarded GREENGUARD Gold Certifications across their entire mattress lines. GREENGUARD certification is not required for mattresses to be sold; however, it verifies that the mattress you buy will have low chemical emissions.
The gold certification has been the standard for ensuring products are safe to use in schools, healthcare facilities, and homes since 2005. There are two tiers to the UL GREENGUARD Certification Program, with GREENGUARD Gold Certification being the most rigorous to receive. 
"GREENGUARD is a trusted third-party certification," Scott Laughlin, a project manager for the UL GREENGUARD program, tells Sleepopolis. "We are part of UL Solutions, which has more than 128 years of experience in independent research and testing. 
Every mattress sold at Brooklyn Bedding and Helix Sleep now has this certification, including their brands RVMattress, DreamFoam, Plank, and Titan. Additionally, Helix's organic line Birch and recently acquired mattress brand Bear Mattress previously received this certification.  
Laughlin explains that it's not easy to receive this certification. To receive the GREENGUARD Gold certification, each mattress was tested for over 300 individual chemicals and over 16000 individual volatile organic compounds ensuring their products emit low chemical emissions. 
"We certainly see plenty of products that fail to meet our standards," Laughlin tells us. 
John Merwin, CEO of Brooklyn Bedding, tells Sleepopolis what this certification means for his company, saying, "We've always worked to build mattresses that support the health of our customers, but having it validated through UL GREENGUARD proves that our products meet some of the most rigorous chemical emission standards in the world."
Merwin continues, "We want our customers to shop confidently, knowing that we've taken the proper steps to create a mattress that supports a healthy home. GREENGUARD Gold adds that extra layer of validation."
Adam Tishman, co-founder of Helix, echoed these sentiments, outlining the importance of providing their consumers with clean and healthy products. 
Pioneers in the bed-in-a-box mattress industry, Brooklyn Bedding and Helix continue to be trailblazers in the sleep space with this certification. Merwin states, "Currently, GREENGUARD Certifications are not the industry standard. There are only a handful of mattress brands that offer multiple GREENGUARD Certified beds within lineups, and even fewer that have their entire portfolio certified. We're proud to be one of the few that earned this label across our entire family of brands."