Dutch designer Geoffrey Pascal has unveiled a collection of office furniture that mimics what it's like to work from bed.
The collection is called "Grafeoiphobia," or "fear of desks," and was developed by the 25-year-old designer as part of his senior thesis for the Design Academy of Eindhoven in the Netherlands.  A personal ode to his own work place quirks, Pascal told Sleepopolis the project was inspired by his inability to be productive in typical office spaces.
As opposed to traditional chairs and desks, the pieces here are designed to accommodate positions people tend to adopt while working in bed, such as sitting up with a laptop or lying on their stomachs. They feature classic wooden bed slats overlaid by mattress foam and incorporate aspects of NASA science on neutral body position. 
"The weight of the body is divided, which requires less muscular effort," he explained of the poses his furniture naturally induces. "Therefore, users can work for a longer period of time." With names like The Flying Man and The Basic Besk, this is a whole different world of office furniture.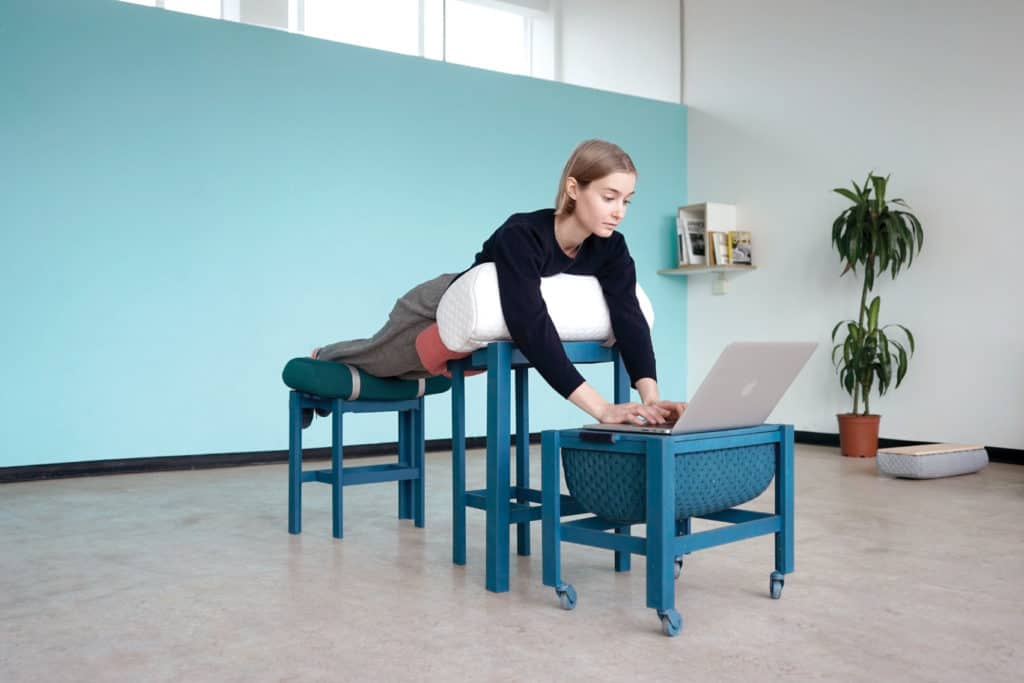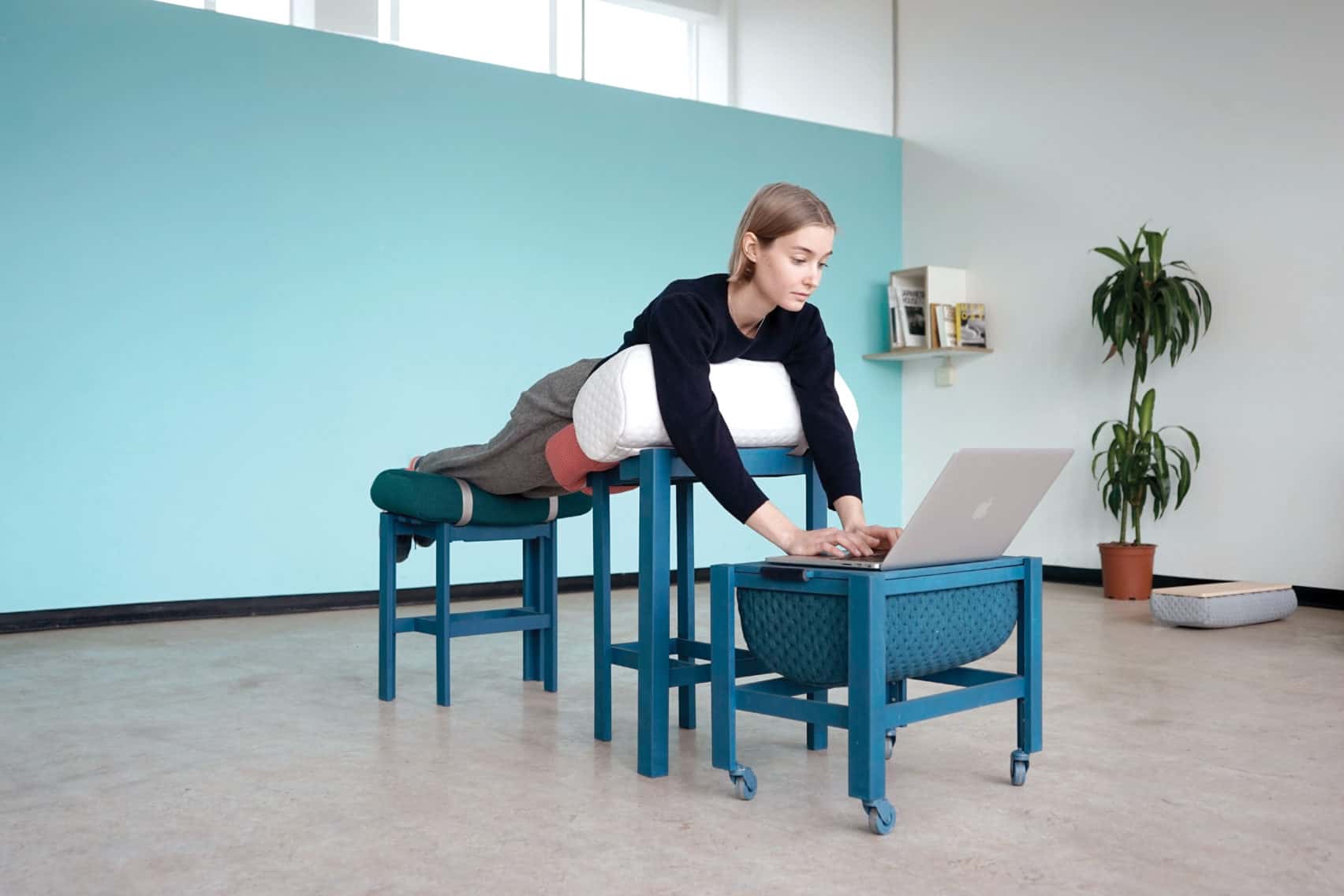 Taking It Lying Down — and Sitting Up, and Standing
But how healthy is it to work in an environment that feels more like relaxing on a mattress than sitting upright in a nylon mesh chair? To find out, we chatted with Physical Therapist Keith Poorbaugh, owner of Northern Edge Physical Therapy in Wasilla, Alaska. 
According to Poorbaugh, it doesn't really matter what kind of furniture a workplace has as long as the space encourages a wide range of movement. "The key to surviving a sedentary work setting is variability of positions," he remarked. "Work settings would benefit from having many options, while also encouraging frequent position changes."
Pascal seemingly agrees with this sentiment, encouraging users to move between his pieces of furniture throughout the day: "The important part is to change position, to not be stuck in a single chair all day long."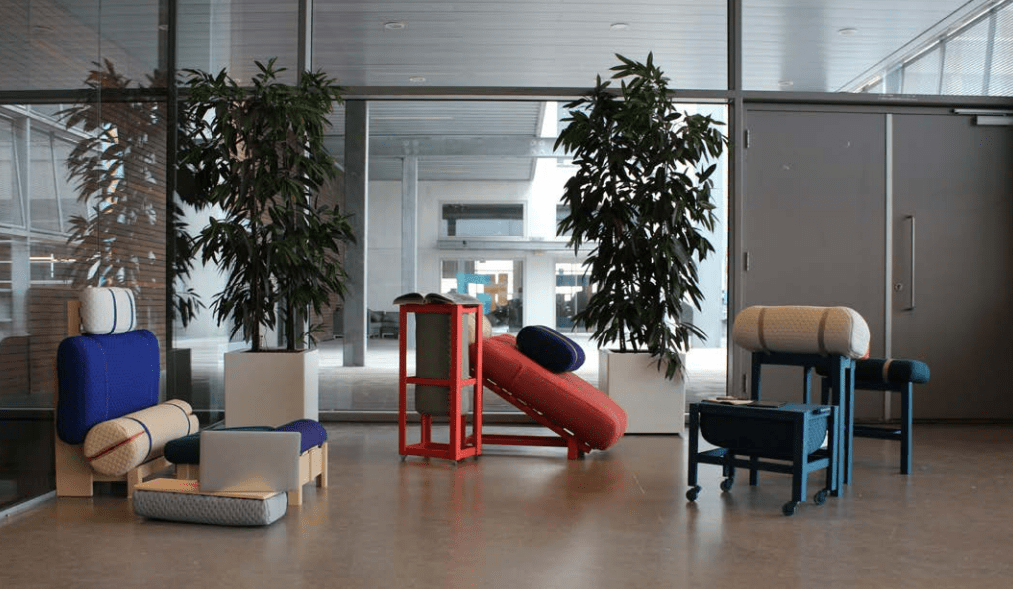 And though "Grafeoiphobia" isn't technically designed for sleeping, we couldn't help but wonder if it might have an effect on slumber. After all, don't good sleep habits require us to separate our working and sleeping environments? What happens when we blend the two?
For Pascal, it's all about capturing the best elements of working from bed (hello, comfort!) while omitting the negative aspects that could come from lying down  all day. As he put it to us, "My designs are not an invitation to snooze during work — they are made to change people's mindset about the office."
Image courtesy of Geoffrey Pascal.