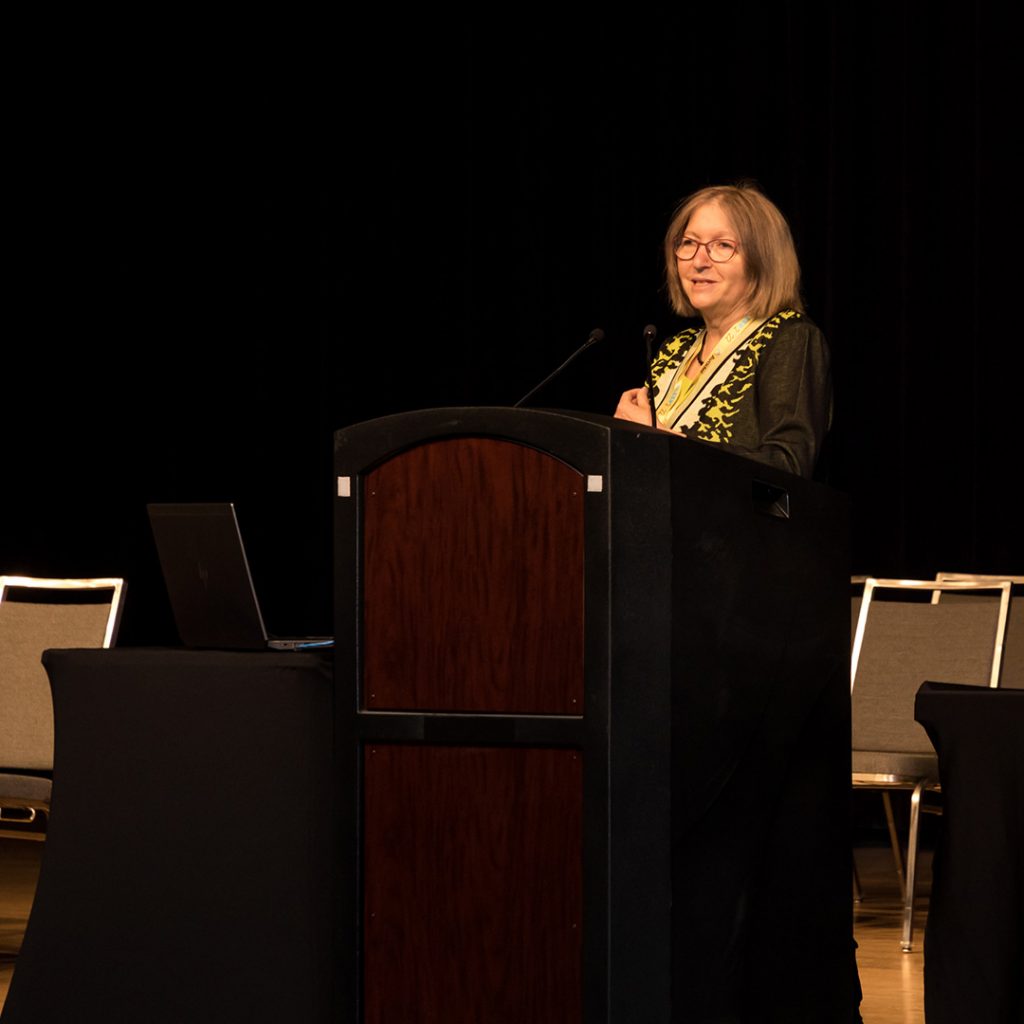 After two years of virtual events, the annual joint meeting of the American Academy of Sleep Medicine and the Sleep Research Society returned to an in-person event with its 36th installment titled Back To Sleep 2022. In a jam-packed four days, the best and the brightest in the world of sleep convened in North Carolina to discuss the latest ideas on our favorite topic.
Sleep 2022 covered everything from COVID-19's Impact on Sleep and Circadian Rhythms to The Role of Sleep During the Preconception Period and from Racial/Ethnic Differences in Sleep and Health Among Women to the Evaluation of Light Intervention to Mitigate Sleep Inertia Symptoms. There was a lot going on during those four days, and a lot to unpack. So, we tapped a few sleep experts to share their key takeaways and aha moments and what the future of sleep may hold.
Key Themes: Embracing Patient Voices, Customizing Healthcare
One theme stood out this year and it's a good one: embracing patient voices.
The two sessions that focused on this included "Rise of the Patient Voice in Sleep Medicine: The Role of Patient Advocacy Groups in Enhancing Sleep Care" panel and "Narcolepsy and Pregnancy: Elevating Patient and Clinician Voices to Explore Best Practices and Shared Decision-Making."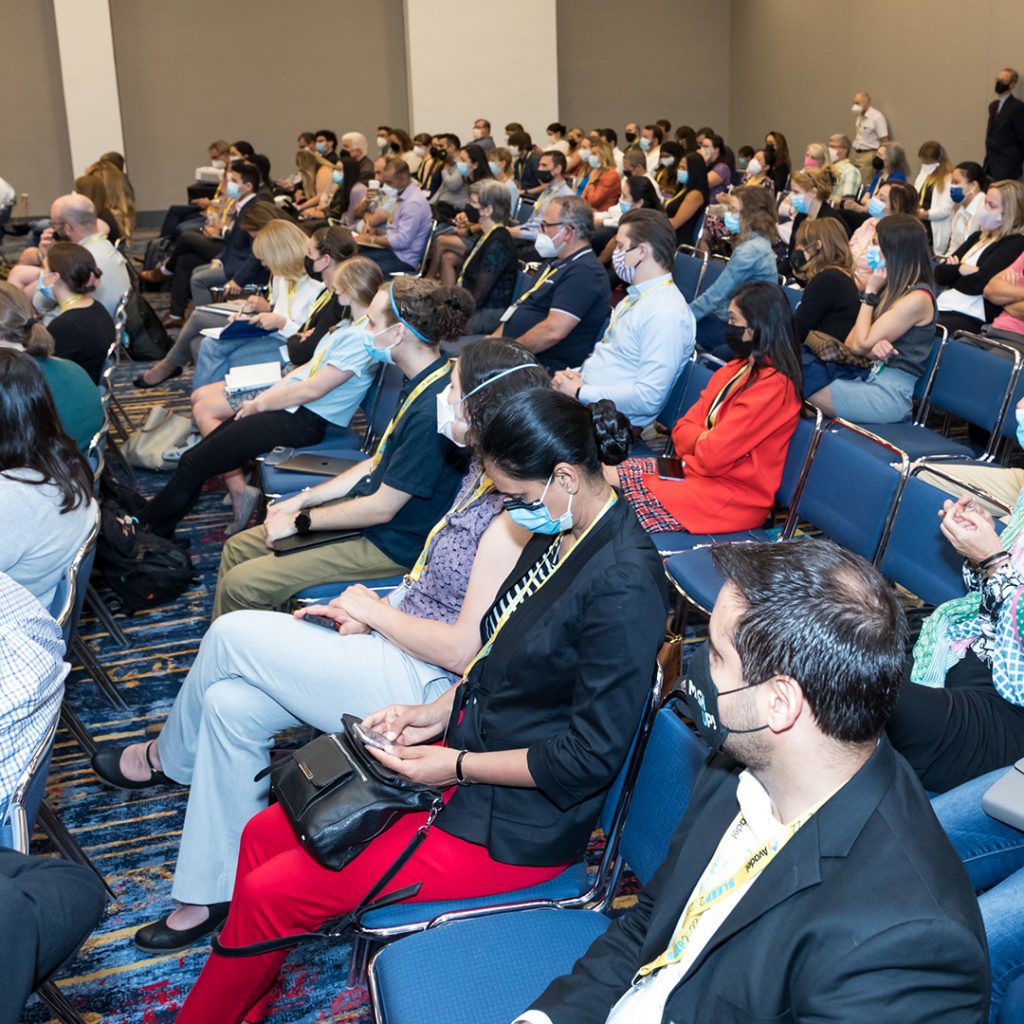 Emma Cooksey, writer, speaker, and host of the Sleep Apnea Stories said that not only did organizers allow "a number of patient organizations including Project Sleep, the Hypersomnia Foundation, RLS Foundation, and others to share the valuable patient advocacy work they are doing, but some even brought real-world patients in to discuss their stories and their journeys. Dr. Anne Marie Morses' multidisciplinary panel included patients describing experiences of being pregnant with narcolepsy.
"It is so encouraging to see the AASM really embracing patient voices at the conference this year," she said. "I hope we see more of that at future conferences."
On the theme of patient advocacy and lifting patient voices, Dr. Catherine Darley, founder of the Institute of Naturopathic Sleep Medicine, posted about it live on her Instagram account SkilledSleeper, "one idea that was talked about a lot at the sleep meeting this year is personalized medicine or really customizing our approaches to the individual patient also other ideas were uplifting patient voices and working with patients to decide on the best treatment plan for them in accordance with their values. It was wonderful to see the sleep field moving in that direction."
A-HA Moments
In terms of AHA moments, the keynote address by Susan Redline, MD, MPH, professor of sleep medicine and epidemiology, Harvard T.H. Chan School of Public Health, was full of them.
In her speech, Dr. Susan Redline discussed the complexities of sleep-disordered breathing and increased cardiovascular risk. Dr. Redline spoke about a recent study that found CPAP didn't improve cardiovascular outcomes for sleep apnea patients. While Redline herself acknowledges how controversial this topic is, this was an eye-opener for Cooksey, "That finding caused consternation among patients on CPAP and their doctors," says Cooksey. "Dr. Redline discussed how sleep apnea varies enormously between different endotypes and particularly mentioned the different experiences of women and men."
Cooksey goes on to share, "She [Dr. Redline] talked about the limitations of AHI in describing obstructive sleep apnea, which is music to our ears as patients! I have interviewed a lot of people on my podcast who have low AHI's but struggle with debilitating symptoms of excessive daytime sleepiness, brain fog, and anxiety. At the other end of the spectrum are people with very high AHI's but very few symptoms." (AHI or the apnea-hypopnea index is the doctors and clinicians use to determine whether a patient has sleep apnea.)
"Dr. Redline was really acknowledging the need to make clinical trials larger and much more representative of the broad array of patients (different races, ages, genders, and health histories) potentially impacted by OSA and how different their symptoms are," says Cooksey.
Similarly, Dr. Darley shared that one of her biggest takeaways was the need for the field to look at different phenotypes within a disease. For example, says Dr. Darley, "By differentiating the groups, we can figure out what therapies will be most effective."
In her example, Dr. Darley cites the need to further parse groups with chronic insomnia into those who have chronic insomnia and short sleep (6 hrs of sleep or less) versus people who have chronic insomnia getting 6 hours of sleep or more per night. She goes on to point out that people with insomnia who sleep less than 6 hours don't seem to respond as well to the primary recommended therapy, which is cognitive-behavioral therapy (CBT), a clear example of how a one-size-fits-all approach just doesn't work.
The Future of Sleep
It's also worth noting that in a recent article, we covered an impending boom in the sleep industry, a key driver of which is the remarkable growth in telehealth. During the conference, Cookey shared that she saw the shift happening in sleep. "I saw leaps and bounds being made in new technology to help shift sleep diagnostics out of the clinic and into patients' homes," she says. "That's a great thing for all the people currently undiagnosed with sleep disorders; it reduces barriers to seeking treatment and makes the whole process easier and more accessible."