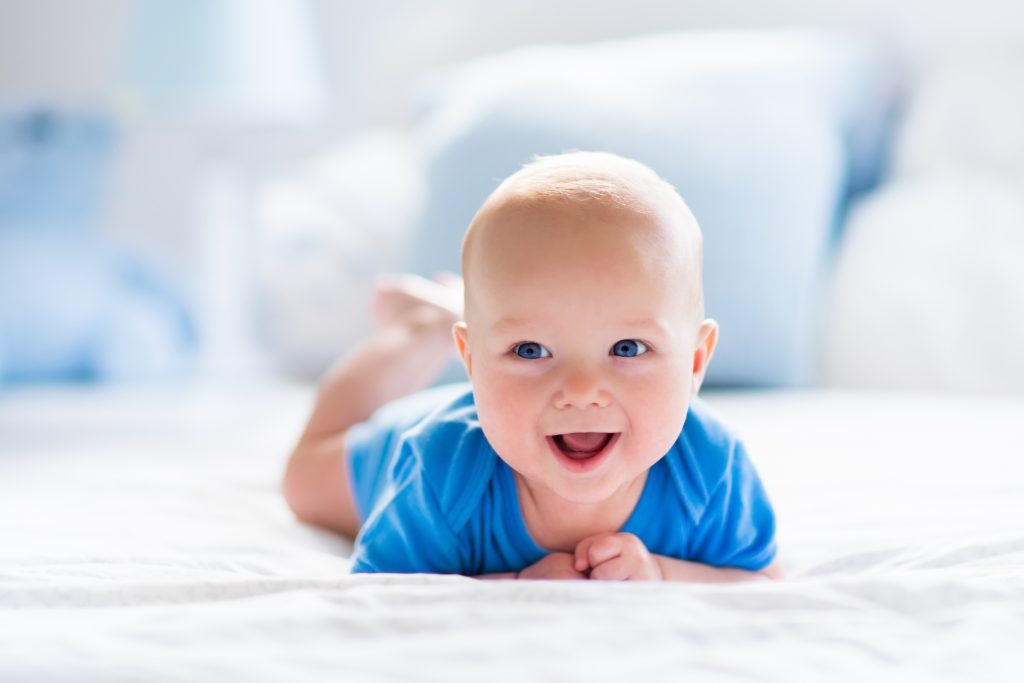 Sleep-deprived parents just need to set their babies down sometimes — to grab a five-minute shower, to use the bathroom alone, or to simply prepare a quick meal. So they often turn to a variety of baby swings, seats, and products for a quick hands-free break. But these contraptions, often marketed as sleep devices for infants, have proven deadly yet again.
Just three years ago, the US Consumer Product Safety Commission (CPSC) announced the recall of Fisher Price Rock N Plays, a longtime staple for parents that featured an angled seat, with a plug-in option that rocked the baby automatically. Now again, Fisher-Price products are facing a warning from the CPSC after 13 infant deaths have been connected to babies sleeping, or improperly secured, in the Fisher-Price Infant to Toddler Rocker or Newborn to Toddler Rocker. New sleep rules from the CPSC recommend flat sleep surfaces for infants under 1.
The slanted products themselves aren't dangerous when used correctly, during an infant's waking hours under direct supervision. The problem is related to using them for sleep, or any other infant surface elevated past 10 degrees. This widespread issue amongst many products was the source of a new Congressional law called Safe Sleep for Babies Act taking effect this week (June 23), that prohibits inclined sleepers "intended, marketed, or designed" as a sleeping surface before age 1.
Dr. Anita Patel, Pediatric Critical Care Doctor at Children's National Hospital, is also a parent. She says, "Truthfully, most families I know do have swings, Mamaroos, or DockaTots. As pediatricians, it's our job to remind parents that they can use these items —I used a swing for my daughter when she had colic and it saved us," she says. "It is understandable that already exhausted parents would not want to wake up a sleeping baby. But this simple act could be the difference between life and death for their baby." She recommends instead the SNOO, which she says families have found helpful as it incorporates rocking while keeping the infant strapped down on a hard, flat surface.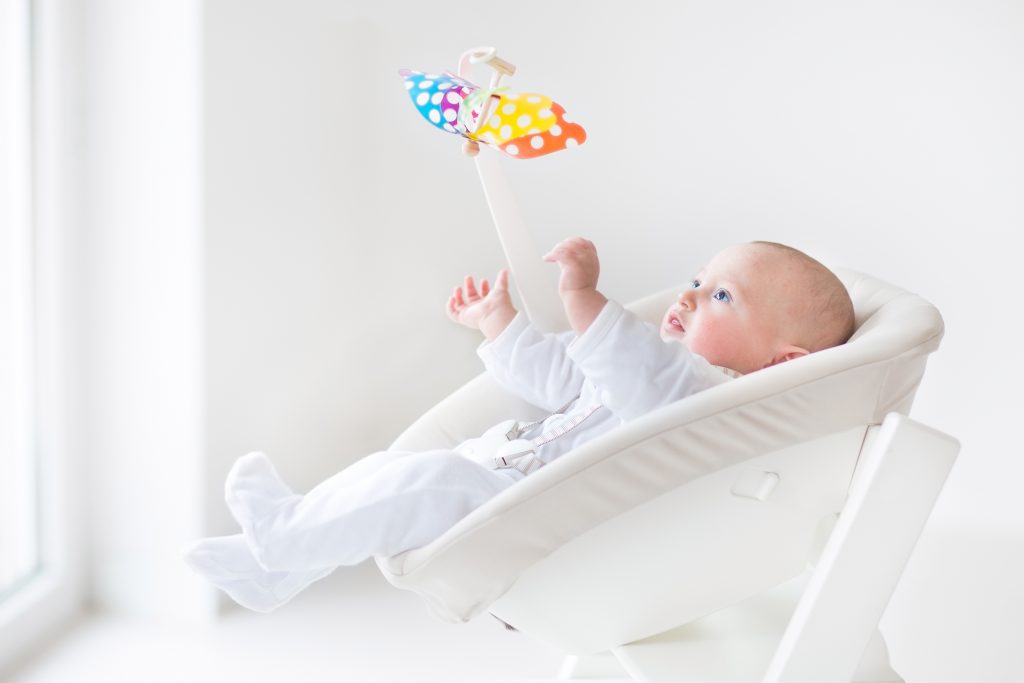 In addition to a risk of falling if they aren't properly secured, there are additional dangers with angled sleep. "The issue with restrained children in inclined swings is that they have little to no neck control when they are in the age cohort that can use these devices. If their head slumps forward, they are at risk of suffocation by blocking their windpipe," Patel says. "Yet another reason why supervised use of these toys/devices is essential is because they often lull children to sleep – which I can personally attest to with my daughter."
Confusing marketing, leading parents to think that these products were meant for sleeping, added to the issue. Sophia C., 44, a parent of three kids ages 6,4, and 8 months, who splits her time between North Carolina and Europe, used a Fisher-Price rocker with her child to wash her hands or eat, as a safe place to put her kid down for a few minutes, but wouldn't let her children nap in them.
"I am a pretty laid-back parent, but SIDS scares me senseless. I have always had my kids sleep near me in either a crib or a co-sleeper for their first six months, with nothing in it. Those baby in-bed sleeper things scare me to death, and I've read the statistics about bad things that happen to parents who fall asleep holding their babies on a couch or a recliner," she says. "I'm glad the rules on this are changing. Even one death is too many."
The necessity for a safer sleep surface that also integrates soothing sensations like rocking and womb-like sounds is exactly why Dr. Harvey Karp, pediatrician and author of The Happiest Baby on the Block, invented the SNOO and dedicated his work to safe sleep practices.
"This long-awaited new law is designed to help keep babies safe while sleeping…and it's about time! The only safe sleeping position for babies is on the back—on a firm, flat, and empty sleep surface," he says. In addition to the neck angle leading to suffocation, he says there are two additional dangers, making for the potentially tragic trifecta: "The restraining belt can potentially slide up and cut off a baby's airflow, leading to suffocation or strangulation. Plus, many inclined baby products may feature plush surfaces or siding that pose an additional suffocation risk."
"While the new rule kicks in on June 23, that doesn't mean that dangerous inclined baby products will suddenly vanish from shelves. It simply means that companies cannot market or depict infant products such as rockers as a sleep product. So, parents still need to be vigilant," Karp says.
To ensure your baby's safety, he provides parents with some easy tips to remember:
Don't allow elevated sleeping positions, with the exception of car seats, where you can leave babies asleep until you reach your destination (but not beyond that amount of time).

Don't buy recalled inclined sleepers from second-hand shops, as the resale market is completely unregulated.

Discuss your daycare's equipment with your childcare provider to ensure they also aren't allowing naps in inclined equipment

Take your baby out of inclined products when they are on the verge of sleep, calm, or drowsy, or even if they've just drifted off.
"I know that waking a sleeping baby seems ludicrous. But this practice (which I call the wake-and-sleep technique) is the first step to help your baby learn that they have the power to self soothe and sleep outside of the swing or inclined rocker," he says.