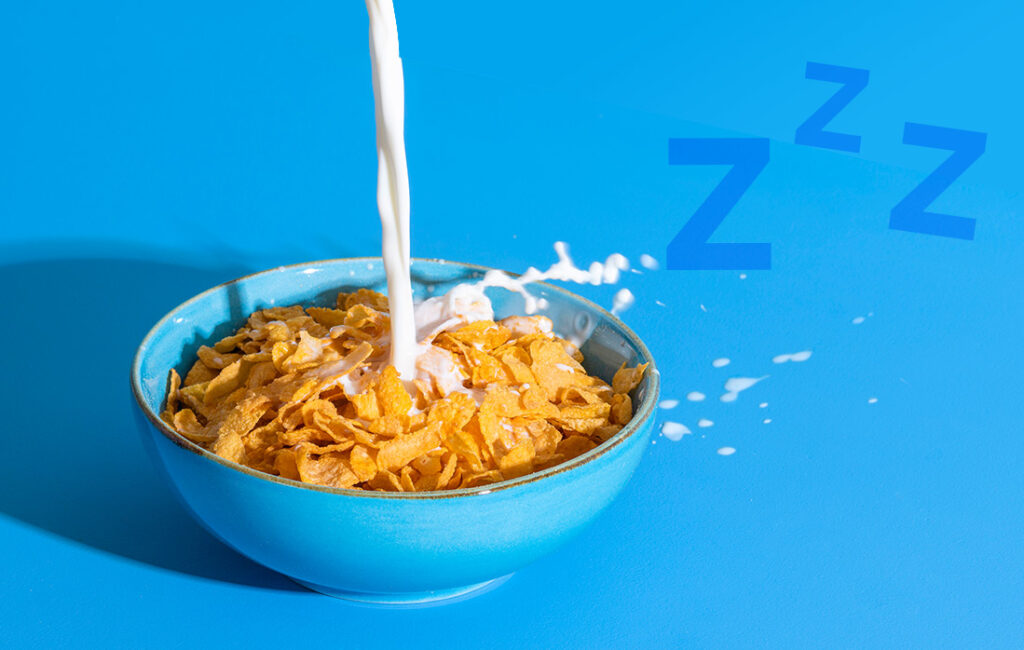 Since 1863, cereal has been a way to fuel our morning hunger. Jerry Seinfeld has even said that cereal is his favorite food. However, with this latest cereal launch, the widely-adored breakfast meal could become a part of your bedtime routine.
Post Consumer Brands, the cereal company that's given us Honey Bunches of Oats, Raisin Bran, and Fruity Pebbles, recently launched Sweet Dreams, a new line of cereal made specifically to support a good sleep routine and help satisfy any late night cravings.
Sweet Dreams isn't the first sleep-friendly food product to hit the market. Nightfood has been producing sleep-friendly snacks, ice cream and cookies, since 2018. Numerous candy bars infused with melatonin exist, including sleepy chocolate, chocolate bars specifically designed for before bed snacking from the Functional Chocolate Company.
"More than ever, consumers are looking to embrace acts of self-care, particularly as it relates to bedtime routines and we believe a relaxing bedtime routine is key to a good night's sleep," Logan Sohn, Senior Brand Manager for Post, stated in a press release.
Of course, with this new nighttime food category emerging, there is some skepticism around the effectiveness of these products.
Under a Sweet Dreams taste test and review YouTube video, commenters were sharing similar concerns wondering if eating before bed actually helps you fall asleep. One commenter said, "I would try them but not to eat before bed. Nothing has helped me with sleeping, however a bowl at breakfast sounds good to me."
Sweet Dreams cereal is made with whole grains, a nighttime herbal blend of lavender and chamomile, and vitamins and minerals including zinc, folic acid, and B vitamins aimed at supporting natural melatonin production. Two flavors, blueberry midnight and honey moonglow, are currently available.
One thing to keep in mind before indulging, this probably won't be an instant fix to your sleeping troubles.
"You're not going to eat this at 7 p.m. and have it boost your melatonin secretion at 9 p.m. to help you fall asleep," Marie-Pierre St-Onge, an associate professor of nutritional medicine at Columbia University Irving Medical Center and the director of the Sleep Center of Excellence at Columbia, told the Washington Post.
Sweet Dreams is currently available in the cereal aisle of grocery stores nationwide.
Let us know: Will you be trying this sleep friendly cereal?