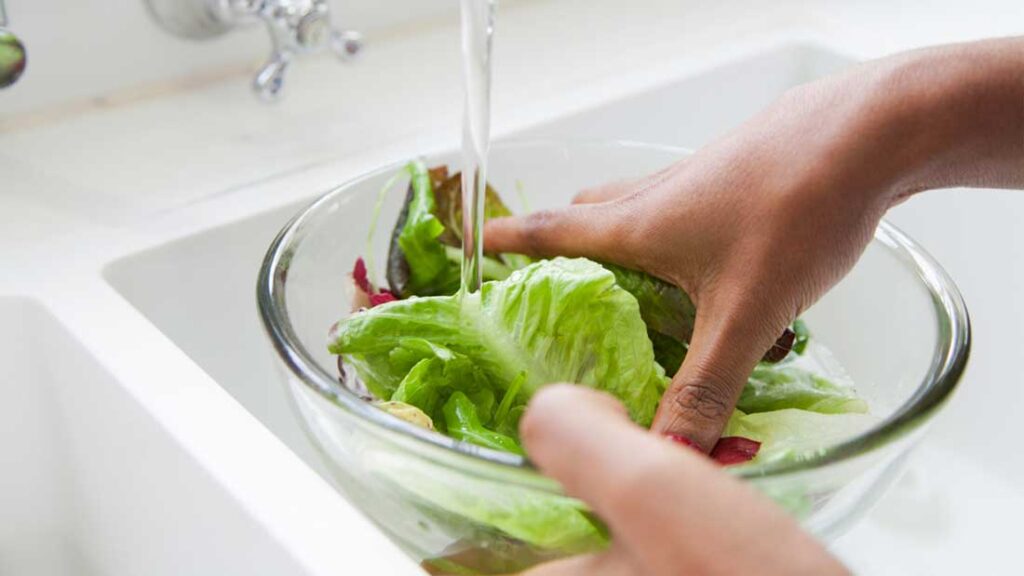 What would you do to get a good night's sleep? Recently, TikTokers have jumped on the lettuce water train, claiming drinking it before bed will help you feel tired faster. The trend originally started in 2021, but like any good viral video it's made a comeback. So does this actually work or is it too good to be true? 
TikToker Shapla was one of the first to post about lettuce water, with her video gaining 7.8 million views and 1.5 million likes. Since then the trend has been tried multiple times w​​ith users swearing the drink made them feel sleepy.
Why the sudden revival? Like any popular TikTok cycle, accounts have recently been reposting old videos from the trend. TikTok creator Elliott reposted his review from 2021 last month and it's since gained 77.9k views. His video and other reposts have helped to reach a new audience, encouraging new TikToks trying the drink.
What Is Lettuce Water?
With just two ingredients are involved, lettuce and water, making the recipe for lettuce water is pretty simple. There's two main methods to make the "sleepy drink." First, boil your lettuce leaves in water and pour the liquids into a mug to sip on before bed; just be sure to remove the solids before drinking. 
The method, already popular on TikTok, is to place lettuce leaves in a mug and pour boiling water over them. Steep your lettuce leaves for 5 – 10 minutes, similar to how you might wait while making tea. Remove the lettuce and enjoy your lettuce water. 
An Expert Weighs In
How does lettuce promote sleep? Sleep expert Martian Seeley explained that lettuce has a natural sedative compound called lactucarium, which is believed to have mild calming and sleep-inducing properties. Additionally, lettuce is rich in minerals like magnesium and potassium, known to support healthy sleep patterns. Seeley cautions that there is a lack of scientific evidence to prove its effectiveness, but if some find the drink soothing this could be why.
The research on the effectiveness of lettuce helping humans sleep is pretty limited. There has been successful research finding mice are able to sleep longer due to lettuce extracts, but the point of this study wasn't to test the effectiveness of lettuce water. It's also important to remember, just because there has been some success for mice doesn't mean it works the same way for humans. 
The question you might be asking yourself is, will this work for me? Seeley explained the impact on our sleep is anecdotal at best. "Individual responses to natural remedies can vary significantly, and what works for one person may not work for another. Factors like placebo effect, relaxation from sipping a warm beverage, or other bedtime routines may contribute to any perceived sleep benefits from lettuce water," he told Sleepopolis. 
Is Drinking Lettuce Water Safe?
Although it may be considered a placebo by some, drinking lettuce water is generally considered safe to try. Remember to exercise caution before trying for sleeping reasons and avoid altogether if you have any allergies to lettuce or related plants, Seeley cautioned. 
While this is a natural remedy to help with sleep, if you are facing difficulties sleeping it's important to consult with a health care professional to address the root cause of these problems. 
Whether it's lettuce water, cherry tart juice, or a sleepy girl mocktail, best wishes in (safely) getting a great night's sleep!