Meet the all new Independence mattress from Amerisleep! The Independence is a brand new 14″ luxury memory foam mattress developed by Amerisleep. It combines the very best of their most advanced foams, cover, and construction techniques.
Sleepopolis was fortunate to get the first Independence mattress to become available. In fact, the Independence is so new you actually cannot buy it just yet. However, not to worry. Amerisleep's Independence and all of their 2015 updated models will be launching on May 15th, 2015.
Amerisleep Independence Review Initial Thoughts
Medium softness – it definitely has more softness than many mattresses you'll find online. After the first night I would have to put it at a 5 out of 10 on the firmness scale. Amerisleep's scale puts it a few notches softer than that, so I am wondering if it might soften up after a few nights to break in.
Extra thick – at 14″ it's the thickest mattress I have reviewed or slept on. It uses 2″ of Amerisleep's new Bio-Pur+, which is their most advanced memory foam. The layer of Bio-Pur+ sits on top of another custom developed transitional foam layer called Activius. 5″ of specialty foam is quite thick. Many foam mattresses only utilize 3″ of specialty foam. The extra specialty foam and total thickness provides great deep compression support and will aid in the longevity of the mattress.
Classic aesthetic – the all white cover has a very classic look and feel
Moderate sinkage – fairly moderate sinkage, in a normal lying position I was seeing 1-1.5″.
Good edge support – foam mattresses tend to struggle with edge support. The extra thickness really helps in this area. Even in the most extreme position, I'm only seeing 4-5″ of edge sinkage (that's in a sitting positioning with all my weight directly on the edge).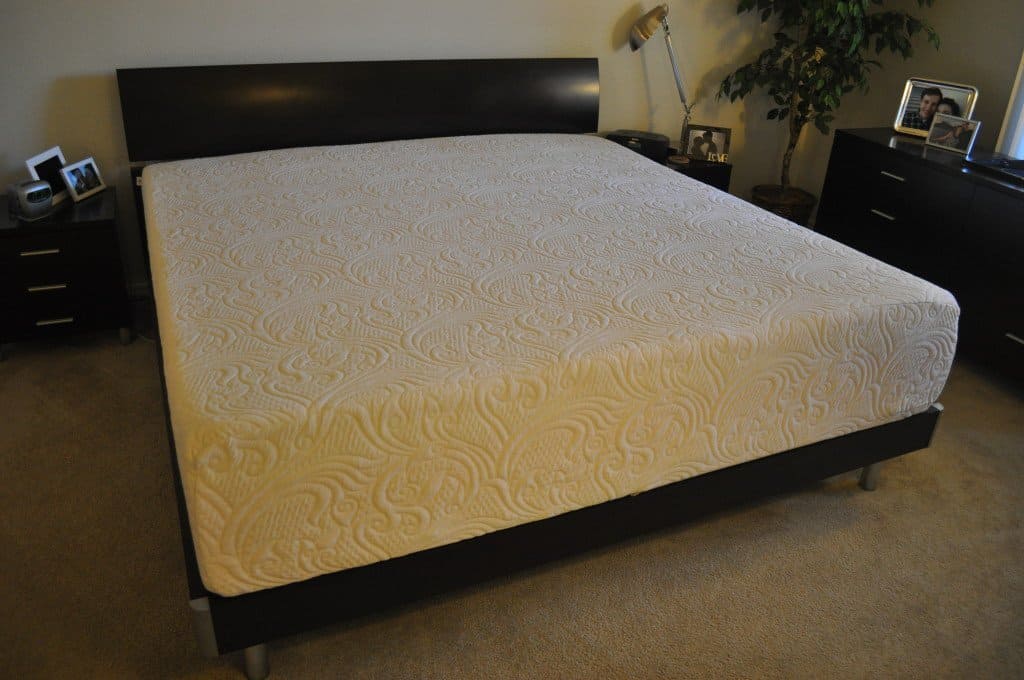 We're going to have a lot more to come on the Amerisleep Independence mattress. Later this week you'll find our complete contextual and video review, which will get into the nitty gritty of the technical specs, feel, sinkage, construction, materials, and a whole lot more.
If you have any questions you'd like to make sure we address in the review please drop me a note below!
Also, make sure to check out the Amerisleep Colonial mattress unboxing. It's Amerisleep's flagship model that has been completely updated for 2015. It's a little bit softer than the Independence and has an amazing feel. As with the Independence, we'll have our full review of the Colonial mattress live later this week.
The following two tabs change content below.
The Sleepopolis team is all about helping you sleep better. Whether it is through extensive sleep product reviews, sleep tips, or debunking sleep myths, we're here for you!
Latest posts by Sleepopolis Team (see all)