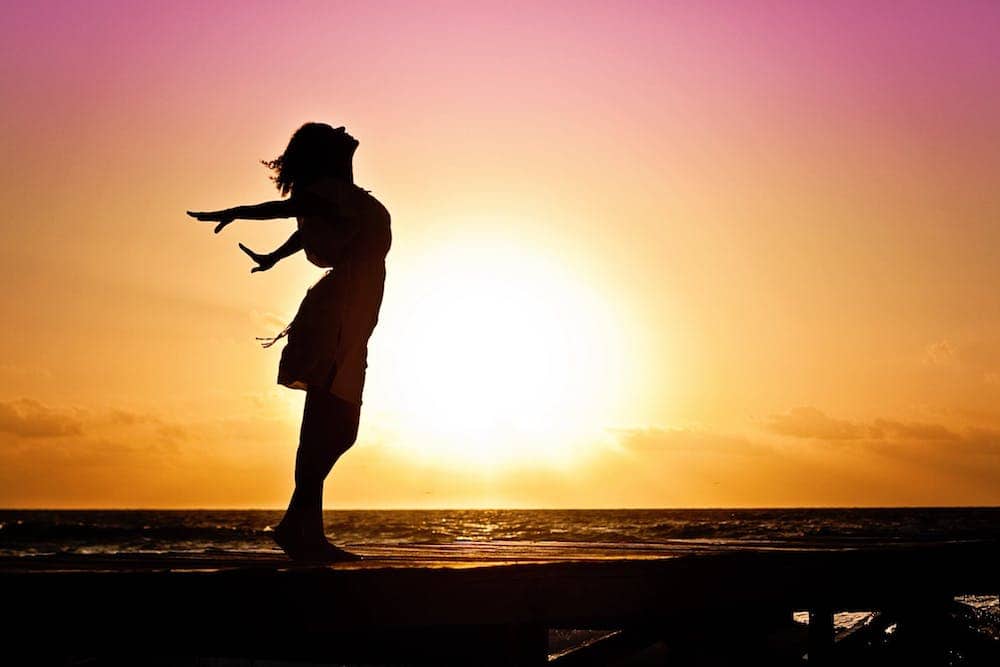 We talk a lot about how to get a good night's sleep, but did you know that the way you wake up affects how you get through your day, too? Hitting snooze on your phone or alarm clock is easy to do, but waking up at the wrong time in our sleep cycles (which can be caused by snoozing) can lead to exhaustion throughout the day, even if we were in bed for a solid eight hours.
This isn't helped any by the fact that every day, we're fighting our biological instinct to go to bed when the sun goes down and wake up when it comes up, thanks to electric lights (especially those pesky blue lights our computers and mobile devices emit). Modern technology has hit us with the one-two-punch of making it harder to both fall asleep and wake up when we should.
But modern technology may also be able to help with these issues. In recent years, wake-up lights have become a popular alternative to alarm clocks. These lights simulate daylight by gradually getting brighter over a set period of time in what's called an "artificial dawn," reaching peak brightness at the time you're supposed to be getting out of bed. The gradual lightening is meant to ease you out of heavy sleep stages so you can wake up more easily—and less groggily—than if you were just startled awake by an alarm. Plus, being exposed to daylight (or in this case, simulated daylight) can help balance your melatonin and increase your body's cortisol levels—affecting not just your wakefulness but also your metabolism, inflammation, and more—as well as having a positive effect on seasonal affective disorder (SAD) and depression.
Thinking a wake-up light might be helpful for you? We have a few picks for you below.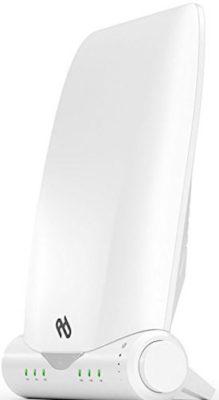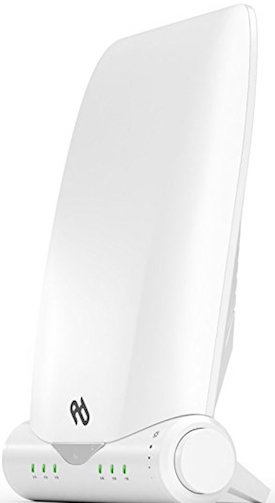 Best wake-up light for SAD: Aura® Day Light Therapy Lamp
If you're someone who needs a little hit of daylight at other times throughout the day, the highly-rated Aura might be a good option for you. The lamp Aura can be mounted to a wall or positioned on a table top at three different angles, depending on where you most need light hitting you. Important caveat, though: this pick is cheating a little bit, because it does not feature a sunrise feature and therefore isn't technically a wake-up light. But, Amazon users have discovered a few hacks to make this highly-rated daylight lamp an effective wake-up tool, too, including plugging it into an outlet with a timer or connecting it to a smart home system…or even just switching it on as soon as your conventional alarm goes off. (Note for those who really want a wake-up light that also works for SAD: The Nature Bliss 2-in-1 Portable Light Therapy Wake-Up Light seems to be the only light that would offer users both the wake-up and light therapy settings, but it's currently sold out everywhere, with no word of whether or when it will be made available again. Keep checking the link and maybe it will be back on the market soon.)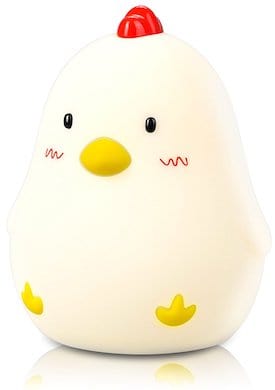 Best wake-up light for toddlers: Baby Cute Night Light
Parents of toddlers seem might have more trouble keeping their kiddos in bed than getting them up in the morning, but wake-up lights can be useful for them, too.
This adorable baby chick will is squishy enough to be a toy for your kiddo, but features artificial dawn alarm functionality that will either help toddlers wake up gently—or, more likely, tell them when it's too early to get out of bed. No light? No waking mommy.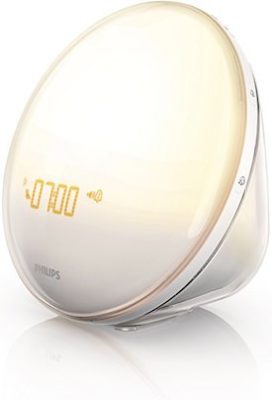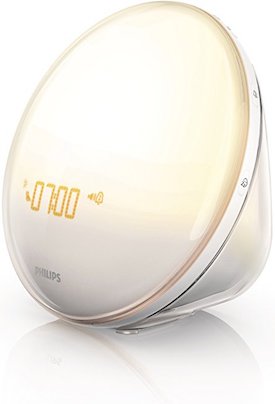 Best wake-up light/alarm clock combo: Philips Wake-Up Light HF3520
Beloved across the internet with over 2,000 positive reviews on Amazon and top honors in many critics' best-of lists, this iteration of Philips' popular wake-up lights features the alarm clock functionality you're probably used to (clock radio, snooze button, etc.) alongside the adjustable wake-up light timer and a simulated sunset to help with falling asleep—and it can be used as a bedside reading lamp.
Bonus: because this is the 2017 model, it's available online for a big discount.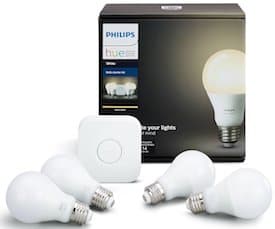 Best smart home wake-up light: Philips Hue White Smart Bulb
Another showing on this list from Philips, the Hue line of lightbulbs are amongst the most popular smart home-enabled bulbs on Amazon.
Compatible with Alexa, Apple HomeKit, and Google Assistant, as well as Philips' own hub, Hue bulbs can be programed, through the Hue app, to simulate sunrise in an entire room for those of us who maybe need a little more help in the morning—or those of us who just don't have room on our nightstands for a standalone wake-up lamp.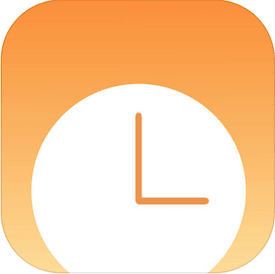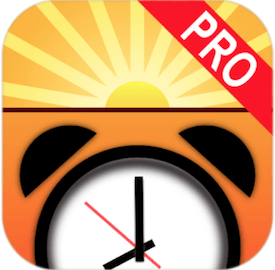 Best wake-up light app: Light Alarm (iPhone); Gentle Wakeup Pro (Android)
If you're not sold on buying a wake-up light but want to see if simulated sunlight works, you might try one of these highly-rated apps.
For under $10 apiece, both promise many of the benefits of more expensive table-top lamps without the investment.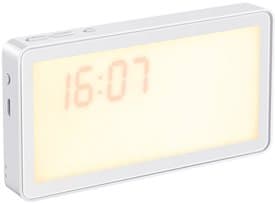 Best wake-up light for travel: AMIR Portable Wake-Up Light
Have you become addicted to waking up to a simulated dawn and want to take it with you when you travel? Or do you do a lot of traveling and suffer from a lot of jet lag as a result?
Many of the wake-up lights on this list are too clunky to take on the go, but the AMIR Portable Wake-Up Light can easily be slipped into a suitcase or backpack for simulated sunlight wherever you are. With three different brightness settings, the AMIR can also serve as a nightlight or reading lamp while you're away from home.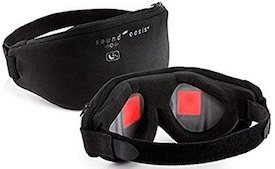 Best wake-up light if you also need to wear a sleep mask: Sound Oasis Illumy GTS-3000
If there's a major flaw in wake-up lights it's this: those of us who wear sleep masks might not notice the lights turning on. The Illumy sleep mask solves that problem by putting a wake-up light inside its mask.
The mask also features a sunset feature that's meant to lull the wearer to sleep. Though some Amazon buyers reported problems programming the mask, positive reviews call the product life-changing.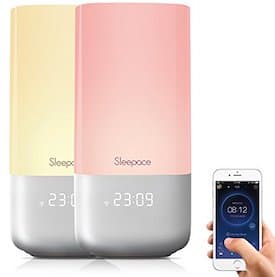 Best wake-up light with sleep tracking technology: Sleepace Nox Smart Sleep System
Not only will the Sleepace provide a gentle artificial dawn in any color you could ever want (about 16,000,000 of them, in fact), but it also monitors the temperature, humidity, and ambient noise in your room to give you better insights into how you're sleeping—and how you could sleep better—through the Sleepace app.
The Nox also connects to Alexa, in case you're looking for a connected solution that doesn't require changing your bulbs, like the Hue solution above.
Available to fit almost every budget (and fit in with almost every lifestyle), wake-up lights might just be the best thing that hasn't happened to your sleep cycle yet.