6 Science-Backed Tips To Sleep Well During Finals Week
Finals week should have another name: No-Sleep week. Whether you're cramming for exams, rushing to finish papers, or simply celebrating the end of the school year, sleep usually falls way down our priority list. But before you give up on good sleep completely, read on.
Me vs my sleep schedule #FinalsWeek pic.twitter.com/hlSJNhVw6E

— Benjamin Hewson (@BenjaminHewson) May 3, 2018
In the last few months, our team has covered a plethora of studies that offer solutions for how to sleep better (and improve we need, since Americans recently scored a C- on our sleep habits). These studies might help you get the good rest you need so your mind stays sane as you get through finals! Check them out, and let us know if any of these tips worked for you.
Before Bed
Do This Five-Minute Activity Before Bed
What the study said: A study at Baylor University examined the nighttime habits of 57 students over the course of a week in the school's sleeping lab. On average, study participants who wrote a to-do list for the upcoming day fell asleep nine minutes faster than those who wrote about things they'd already done.
What to do: Take as little as five minutes to write a to-do list of upcoming tasks you want to tackle the next day, and see if it helps you fall asleep faster.
Also Read: Our Full Nectar Mattress Review
Study Suggests Gut Health Can Help With Sleep
What the study said: In a Japanese experiment, scientists gave fermented milk to stressed medical students who were preparing for an exam. There was also a control group of people who didn't drink the beverage. Those who drank the fermented milk took less time to fall asleep than the other study participants.
What to do: It might be hard to find the exact fermented beverage used in the study (it also doesn't sound that appetizing?) but you may consider adding probiotics to your diet. They are naturally occurring in foods like yogurt, tempeh, and miso soup.
Limit Screen Exposure at Night
What the study said: A recent study poured over an extensive amount of data to find out more about artificial light's role on our health at night. The results were a bit alarming: Light exposure could lead to poor sleep, weight gain, and certain types of cancer.
What to do: Make sure to keep electronics out of your bed entirely, and try to limit all screen exposure 2-3 hours before lights out.
During the Night
Scientist Suggests Slumbering On Your Back For Better Sleep
What the study said: Sleep expert Professor Shelby Harris found people who lie on their backs have the best chance of waking up well rested, because back sleeping ensures the spine and neck are safely supported while the head is elevated above the chest. The body is also less likely to move into any unnatural contortions, which reduces the risk of aches, pains, and heartburn.
What to do: If you're not a natural back sleeper, it might be hard to train yourself to be one. However, Harris does have a few tips. You can place some pillows on either side of you, along with one under your knees, to prevent you from rolling around. Or, for something a little more extreme, sew a tennis ball into the lining of your pajamas to make side sleeping uncomfortable and near-impossible, forcing your body to move to the back.
What the study said: A study published in the American Journal of Epidemiology discovered exposure to light while sleeping is linked to an increased risk of depression. It's worth noting, however, the study had an older group of test subjects, averaging over 70 years old.
What to do: Try some blackout curtains or a sleep mask to limit any artificial or natural light entering your room — this could be car headlights, moonlight, or small lights radiating from electronics in your room.
What the science says: This one doesn't come with a recent study, but there is a lot of science that talks about the material Celliant®, which was regulated by the FDA in 2017 and is known to help with sleep and recovery. These PJs by the clothing brand Lunya recently hit the market and come in lots of styles, all with the hope to help regulate body temperature, repair muscles, and promote deep and restful sleep.
What to do: If you're curious about these pajamas and want to treat yourself, give them a shot! And sorry dudes, they are currently only available for ladies.
If any of these studies sound interesting to you, definitely give them a try! We do, however, recommend you reading the full article to get the down-low on the study, its participants, and any limitations. No science is perfect and these are by no means end-all solutions. Still, it can't hurt to experiment with your sleep habits to see what works for you. And if that means cuddling with a robot at night, we won't tell.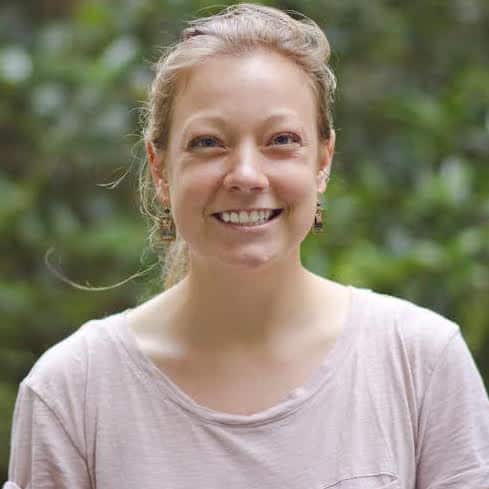 Laura Schwecherl
Laura is a journalist with nearly a decade of experience reporting and covering topics in the health, fitness, and wellness space. She is also a marketing consultant, where she works with impact-oriented startups to build marketing and editorial strategies. Outside of work, you can find her reading Murakami novels, writing amateur poetry, or trail running in her hometown, Boulder, Colorado.