Neurotechnology startup Dreem announced today that it's raised $35 million in a new round of funding, which the brand says it'll use to further develop its sleep tracker technology.
The company has been on a mission since its founding in 2013 to "conquer sleep," specifically with the Dreem headband, a device sleepers affix to their heads at night to help track and improve their slumber. To date, the brand has amassed nearly $60 million, with the latest investment coming from pharmaceutical giant Johnson & Johnson.
To learn more about what the startup plans to do with the influx of capital, I spoke to Dreem CEO and co-founder Hugo Mercier.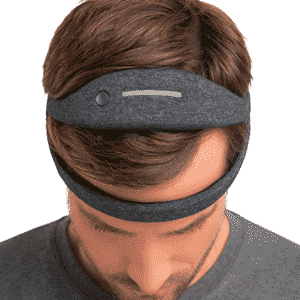 As Mercier puts it, the new funding will basically be used to "refine the experience" of the Dreem headband and to "create new methods that support as many different sleep challenges as possible."
"With the generous support of our new investors… we will be focused on three key areas," he explained. "First, we will focus on product development to make Dreem as accessible to as many people as possible. Second, we will focus on research. We believe that our technology can help the research community better understand the human brain at a scale we've never seen before. And finally, we want to make Dreem one of the best companies to work for in the world."
He added that a major piece of this last goal will be to use the funding to expand the Dreem team, which currently employs 70 workers across two headquarters in Paris and San Francisco.
UNDERSTANDING THE TECH
According to the Dreem website, the headband monitors users' sleep by recording and analyzing the brain's electroencephalography (EEG) via five discreet sensors on the device. These readings (when combined with ones for movement, heart rate, and respiration) provide sleepers with a comprehensive intake of their sleep hygiene every morning.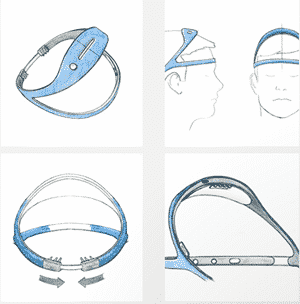 And for those concerned about privacy, the headband is reportedly unable to access WiFi or Bluetooth while engaged at night, only doing so when it's plugged in to recharge the next day. Then, the sleep data is uploaded to the cloud and made accessible on the Dreem smartphone app.
Interested in learning more about smart sleep tech? Check out our conversation with Jason Hong (Associate Professor of Computer Science at Carnegie Mellon University) about the effectiveness of smartphone-based sleep tracking apps..
Images courtesy of Dreem
Cody Gohl
Cody is a former staff editor at Sleepopolis. His work has appeared online for Esquire, Next, LOGO TV, Fandom, Citylife, The Manual, and more.