Today marks the official debut of the "Not Flat Mattress," reportedly the world's only bed to use a curved interior foam layer to better support heavier sleepers.
While the idea for the technology was first conceived back in 2002, the minds behind the Not Flat brand have been working for the past 15 years to develop and perfect it. What they landed on was a deceivingly simple two-layer foam design, which actively works to adapt to the body in real time.
How does it achieve this lofty aim? According to company CEO Scot Childers, the magic comes in the top section of high-density foam, which purports to have both the contouring properties of memory foam and the supportive bounce of Urethane foam. This combination is meant to alleviate the stuck-in-the-bed feeling that a lot of heavier sleepers experience while lying on top of more traditional beds.
"The Not Flat mattress technology changes everything for people who are average size or larger," explained Childers in a release. "With a decade and a half of technology and materials development getting to this point, today's product launch finally brings a next level solution to the sleep problems faced by the heavier half of Americans."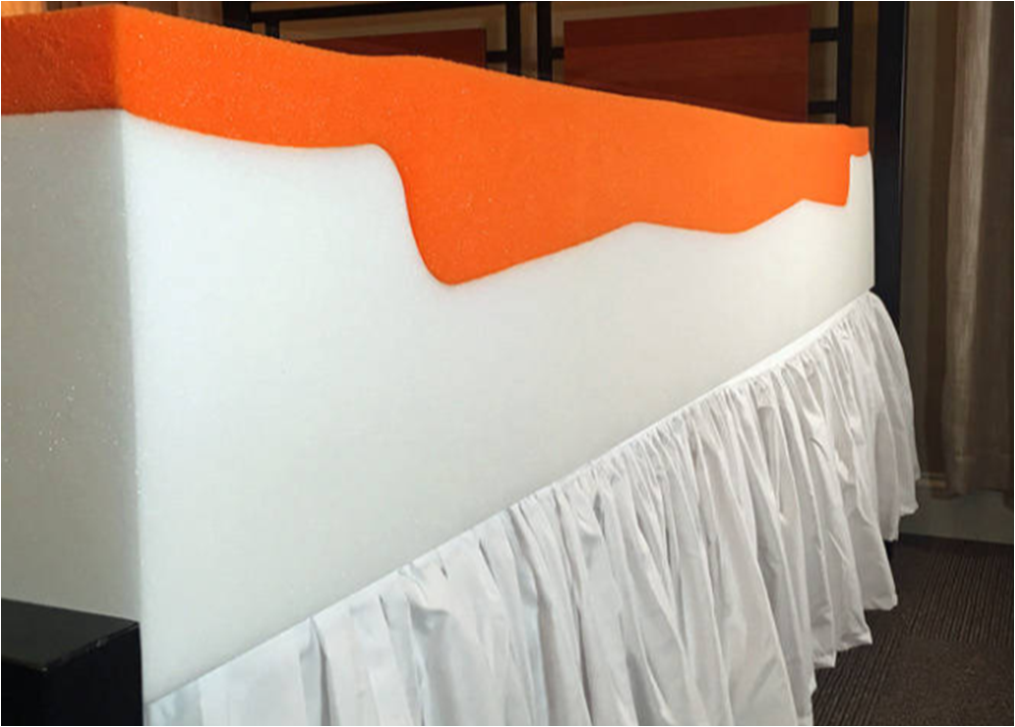 Another way the bed tackles these sleep problems is with its namesake "not flat" construction. What this essentially means is that the soft yet responsive top layer of foam is manipulated into a wide U-shape across the structure, with the rationale being that bigger and curvier sleepers need to be met with a bed that offers different kinds of support to different parts of the body.
The Not Flat Mattress is currently available in three different sizes: Twin XL ($999), Queen ($1,499) and King ($1,699). Each bed is 12″ thick and comes in three distinct firmness ranges. To figure out which range is right for you, all you have to do is fill out a quick questionnaire detailing your weight, height and body type. Once you enter your responses, the website will recommend a range for you.
Featured and body image provided courtesy of Not Flat Mattress. 
Cody Gohl
Cody is a former staff editor at Sleepopolis. His work has appeared online for Esquire, Next, LOGO TV, Fandom, Citylife, The Manual, and more.