Of all the noise options available in sound machines, I have often wondered if white noise the most popular. Perhaps this is because it is my personal choice? Either way, I was excited to try the LectroFan, a "personal fan and white noise machine" on for size after reading the rave reviews.
Looking for a quick read? Click here to jump to the summary.

LectroFan White Noice Machine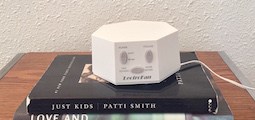 Compact yet powerful, the LectroFan White Noise Machine could make a great addition to your bedroom. 
Sleepopolis Score
4.60 / 5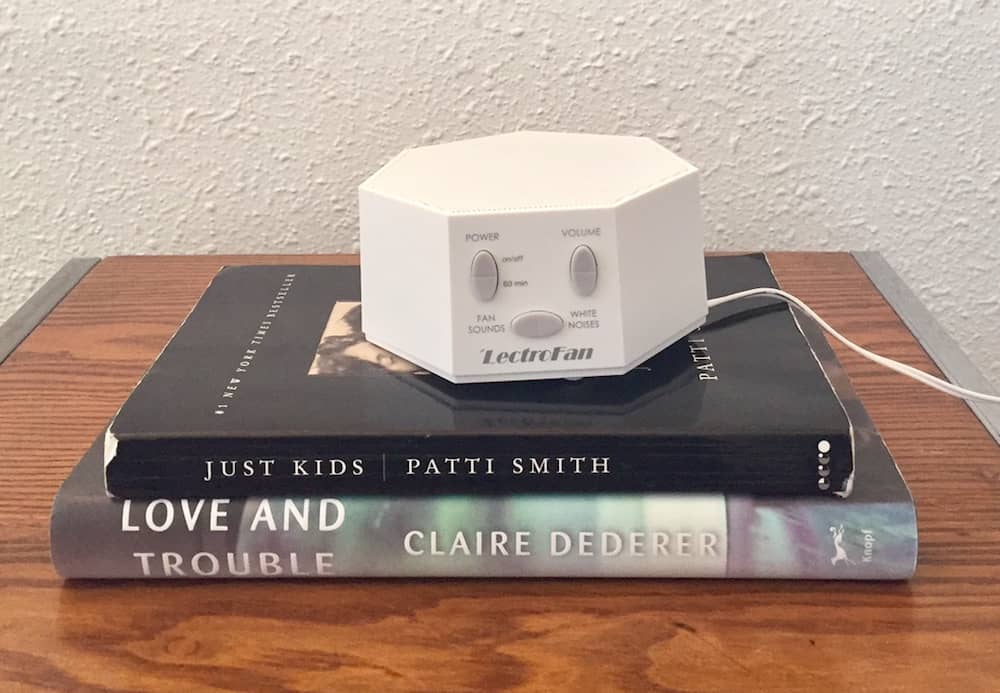 Basics
The LectroFan is a smaller, hexagon shaped sound machine. The top of the machine is the speaker and this model includes 10 non-repeating fan sound and 10 non-repeating white noise sounds, "precise volume control" (1db increments that allow you to go 10x louder or quieter, based on your personal needs), a built-in timer function, a usb power option and a normal power adaptor.
The size and shape of the LectroFan are ideal for transport and aesthetically unassuming. A great gadget that takes up minimal space and provides ample impact. Though only two sound options, they provide a lot of diversity in the variety and depth of those sounds. This model is also easy to use and intuitive to navigate.
Of the two sounds, as previously mentioned, here are the selections:
White noise – 10 white noise sounds that are non-repeating and vary in depth
Fan – 10 fan sounds that are also non-repeating and vary in depth and speed. Some sound like your standard box fan, others like a helicopter, with a lot of options in between.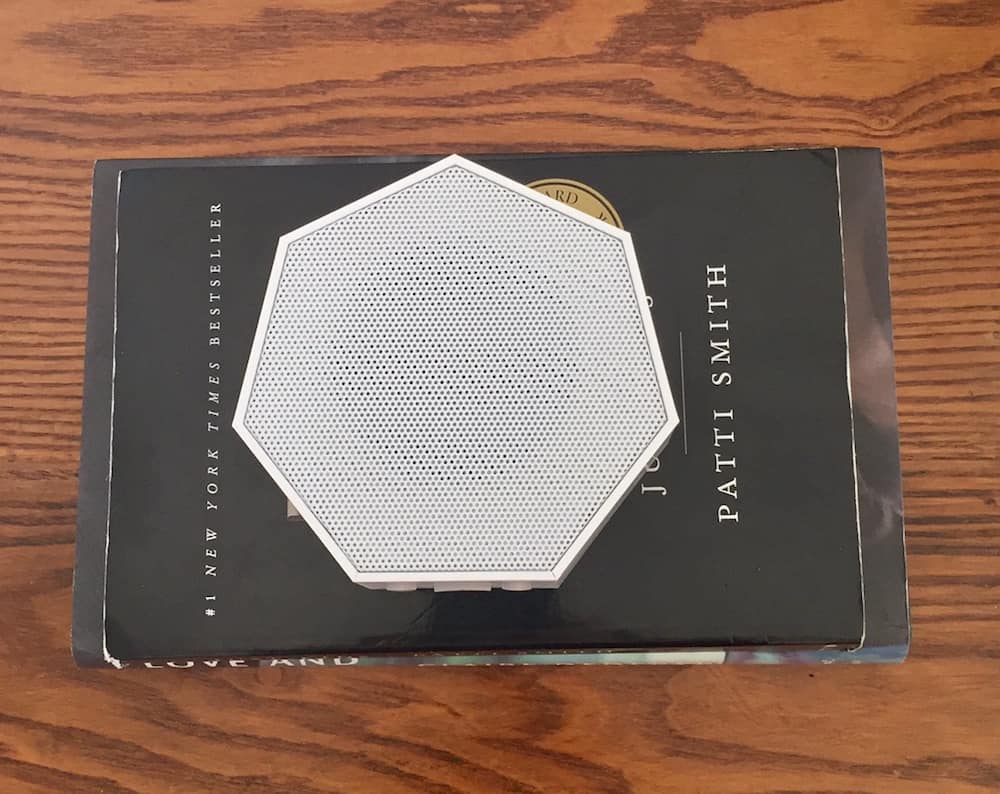 Instructions
The LectroFan is straightforward and simple to use. Powered by either a USB cord or a power adaptor, turn on the machine and select either fan or white noise for your sound. Then, press the preferred sound button once to hear the next variation of either the fan or the white noise and repeat until you discover your ideal option.
There is a 60 minute timer and the highly sensitive volume is selected by pressing up or down on the volume button. There is not a battery option for this model.
Looking for a sound machine? Check out my top picks!
My Experience
I was impressed by the design and the power of the LectroFan. The hexagon machine is small and looks like a small speaker, making it easy to integrate into most any space and great for travel.
Easy to use and control (this could be in part because fewer buttons to choose from, since the noise options consist of variants of white noise and fan) this was actually the first machine I have operated without reading the directions. I am not sure if that speaks more to me than of this sound machine, but only after did I confirm via the included pamphlet that I was not missing anything.
The sound was smooth and I found at least a handful of options I would use nightly in my own room, not surprising given that these two sound options rank atop my personal list. Overall, my experience using the LectroFan was very positive.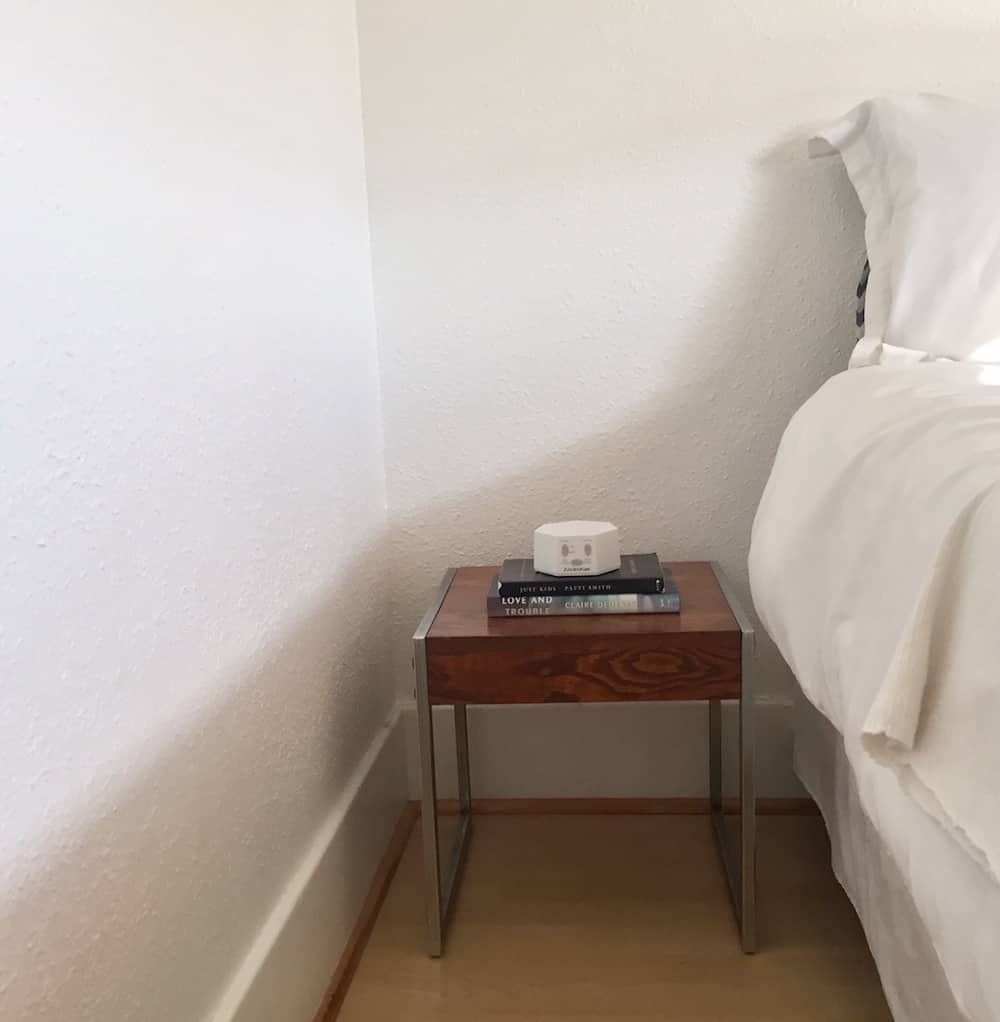 Pricing and Availability
The LectroFan has a loyal following and is easily found at most big box stores both brick and mortar and online. Currently it is available for $49.99 at Amazon, Target, Walmart and Bed, Bath and Beyond (plus many more).
Common Praise and Complaints
With a 4.7 average stars on Amazon, there are many LectroFan devotees who are singing the praises of this little sound machine.
"Best. Purchase. Ever. My downstairs neighbor must have literally mounted high-powered speakers to his ceiling. That is the ONLY explanation for how much bass enters my apartment. I was skeptical of this little machine because I was dealing with bass as opposed to outright noise, but I was at my wits end after only two weeks in my new place. Two months later, I'm a believer. I've recommended this to all my friends. Even if you don't have an obnoxious noise problem, this will change your life. If you do have a noise problem, it'll be like it doesn't even exist anymore."
Though minimal, there are a few people who still sing the machine's praises but find it better to use the "real thing", like an actual fan, instead of using something that mimics the sound.
"I'll start with we are a box fan sleeping family. We bought two of these to replace the box fans in the kid's rooms. My wife thought (rightfully) that having box fans in the rooms forever was cumbersome and not chic. In my opinion these don't hold up against the natural sound of a fan. To me these just sound like a speaker that's on really loud. In the 14 or so different sounds you can get, we found one that sounds close to the sound we're used to. The noise blocking between the sound machine and the fan is no competition, even with the sound machine turned up to it's highest ear splitting (literally, just a loud speaker in your ear) volume. The natural noise the fan makes is louder and covers more noise, yet it doesn't feel like it's making you go deaf by sitting in the room with it. My wife insists on leaving the one in my daughter's room there in place of the fan, yet every time we need to cover extra noise (storms, fireworks, football) she breaks out the box fan for her room. So, if you are trying to replace the natural sound of a fan in a bedroom, in my opinion, there is no competition. But, I will say as sound machine's go, this seems to be about as good as you can get as far quality. Plus, it travels very well."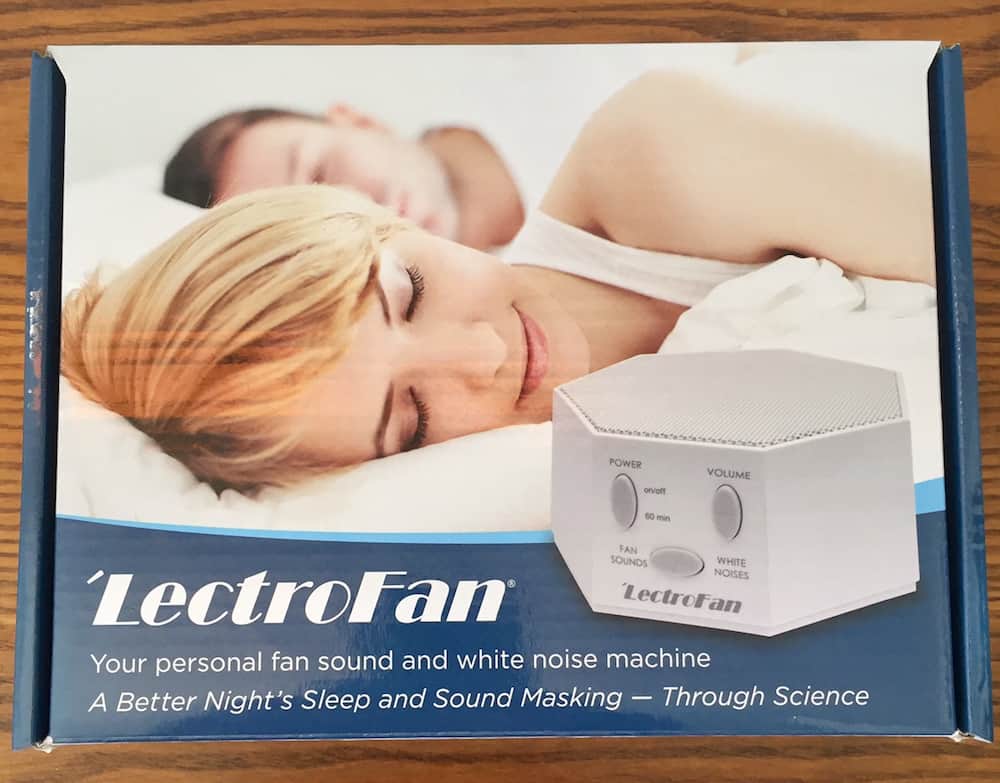 Final Thoughts
I would use the LectroFan in my own room and recommend it to those who, like me, are committed fan and white noise users. Visually it is discreet and appealing, a big personal bonus for something I will be using on my nightstand. Easy to use, this is something that most anyone will be able to navigate.
Another personal bonus is the attention to volume detail and the lack of batteries needed to power the machine. In a home where volume levels can become a point of contention (especially after bedtime), I love having a sound machine that allows you to make slight adjustments. White noise has become part of our sleeping ritual, but I still like to be able to hear what is happening in my surroundings – the LectroFan is a good option that allows for both!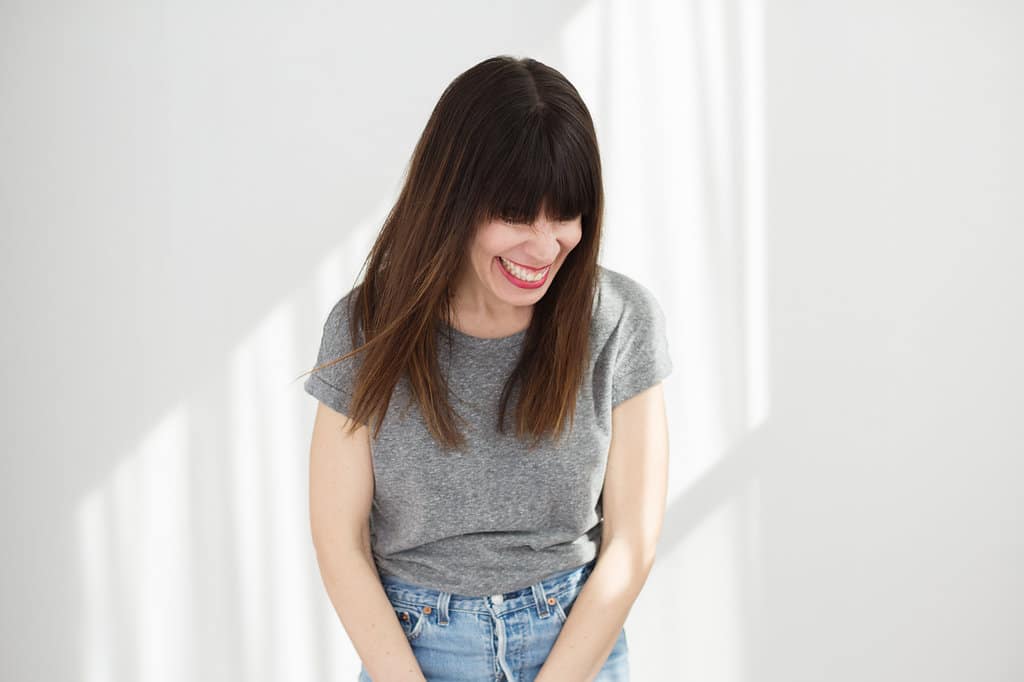 Amanda Gomes
Amanda Carter Gomes is a writer and editor living in Seattle. She spent much of her early career working marketing and as a creative consultant. Most recently Amanda launched and edits The Fold, an online publication for "women of an uncertain age and particular attitude" to fill the gap in content focused on women beyond the millennial age range.