Are you having trouble sleeping if you're not in total darkness? Trying to nap better on your travels? Perhaps you're thinking about getting a sleep mask. And where better to start you search than with Amazon's top-selling sleep mask, the Alaska Bear Professional Silk Eye Mask and Blindfold. So is the mask really all that Amazon reviewers say it's cracked up to be? Keep reading to find out!
Looking for a quick read? Click here to jump to the summary.
Alaska Bear Natural Silk Sleep Mask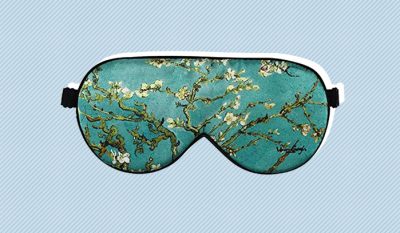 Crafted with all-natural mulberry silk, the Alaska Bear Sleep Mask is a cozy dream!
Sleepopolis Score
4.60 / 5
Read Full Review
Looking to up your mask game? Check out my sleep mask top picks!
First Impressions
The Alaska Bear mask, which comes packaged with a gold mesh storage bag, looks like a larger version of the sort of sleep masks you're probably used to seeing. No bells or whistles here, unlike some of the other masks I'll be reviewing for this series.
The first thing I noticed when I took the mask out of the bag is how soft it is. The Alaska Bear mask, which is Amazon's top-selling sleep mask, is made of 100% natural mulberry silk on both sides—meaning that, if you need to, you can reverse it pretty easily (although the strap would become harder to adjust—more on that in a moment). On Amazon, Alaska Bear explains that the silk is hypoallergenic and more breathable than a synthetic fabric would be, which means oxygen can still reach your eyes.
I also immediately noticed the strap. So many sleep masks on the market either don't adjust at all, or they adjust with Velcro, which can get stuck in your hair (or, if you're on a plane or train, on the upholstery behind you) and collect dirt and animal fur. I was excited to notice that the Alaska Bear mask's band adjusts like a bra strap.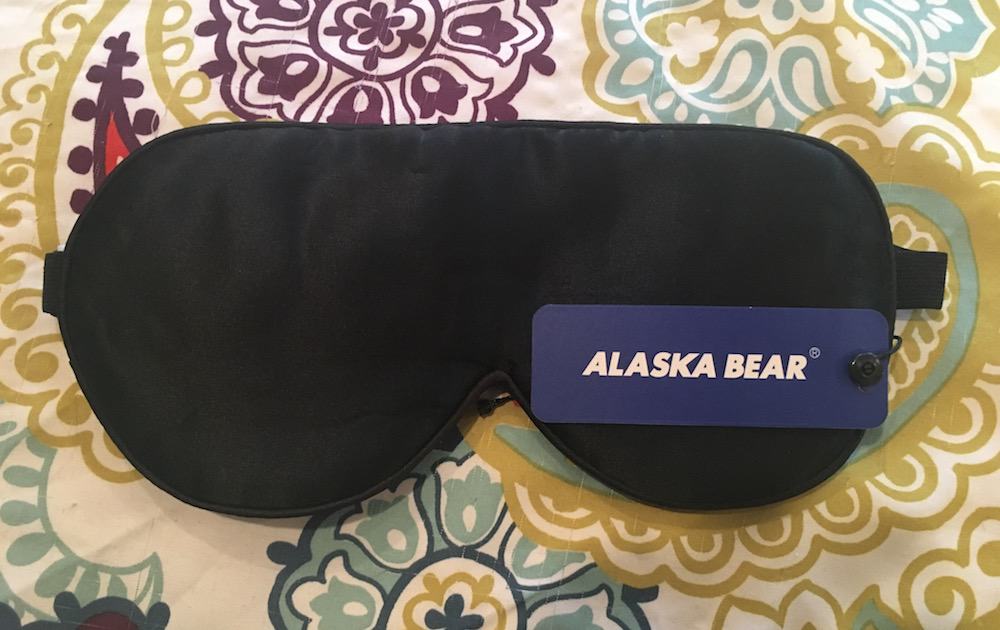 My Experience
As soon as I put the Alaska Bear mask on, I noticed how great it felt against my skin. Some masks at a similar price point can be itchy or rough, but the silk felt, well, like silk on my forehead, temples, and around my eyes.
The bra strap-like strap negated the problems I usually associate with other sleep masks' adjustable bands, and also made incremental adjustments easy. Re-sizing did require both hands, and could be a little awkward once the mask was on, but it wasn't impossible.
The mask covered almost my entire forehead and wrapped around the sides of my face beyond my temples, which meant that I didn't have to worry about making micro-adjustments to get it to stay over my eyes. It went maybe a hair too low down my cheeks in that it pulled away and tickled a bit when I smiled—but how often are you going to smile when you're sleeping?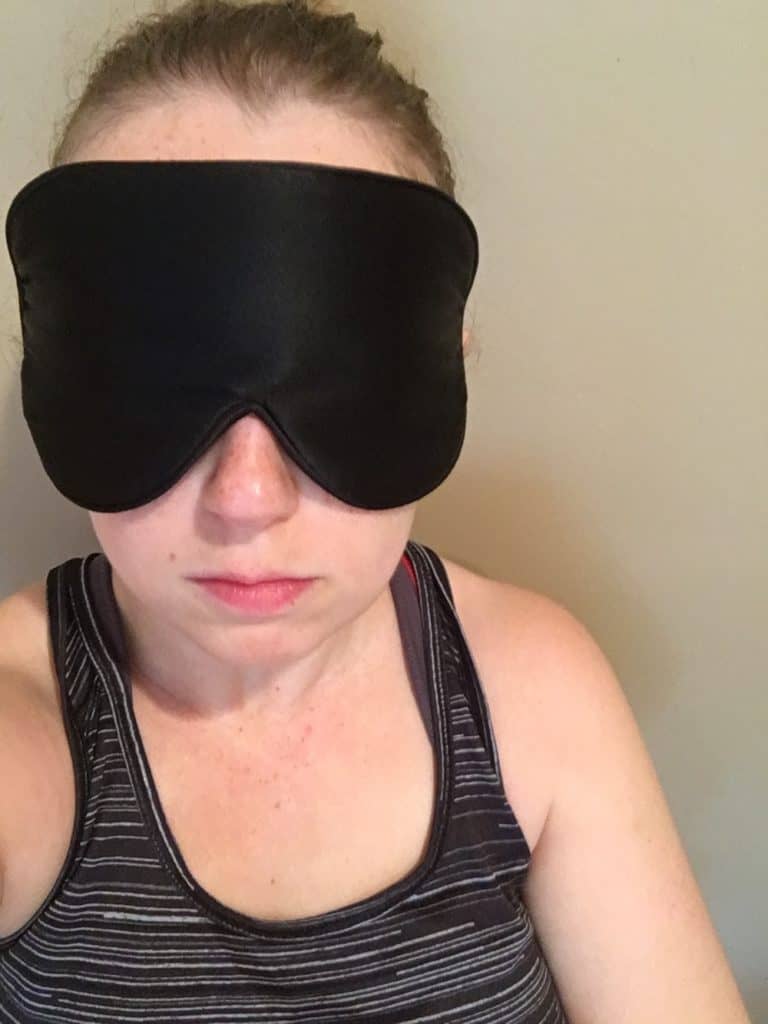 The Alaska Bear mask is thin and designed to sit more or less flat against your face, which is part of why I found it so comfortable. But that comfort comes with a cost if you're seeking total darkness. A fair amount of light could get into the mask from below, where it pulled away slightly from my cheekbones, but in the darkness of my bedroom, it wasn't too much of an issue.
Unlike some newer styles of sleep masks that I tried, I couldn't open my eyes while wearing the Alaska Bear mask, but the soft fabric kept me from feeling too much pressure on my eyelashes, as they slid under the silk instead of getting caught—helpful for REM.
After making sure the mask fit comfortably and well, it was time to try it out overnight. I'm an avowed side-sleeper, which is another reason I've historically shied away from sleep masks. But because the Alaska Bear mask wrapped temple-to-temple and laid flat, I was able to fall asleep on my side without any discomfort or adjusting. The mask didn't push into my pillow or my nose, and it only shifted slightly as I slept. I woke up with the mask still in place.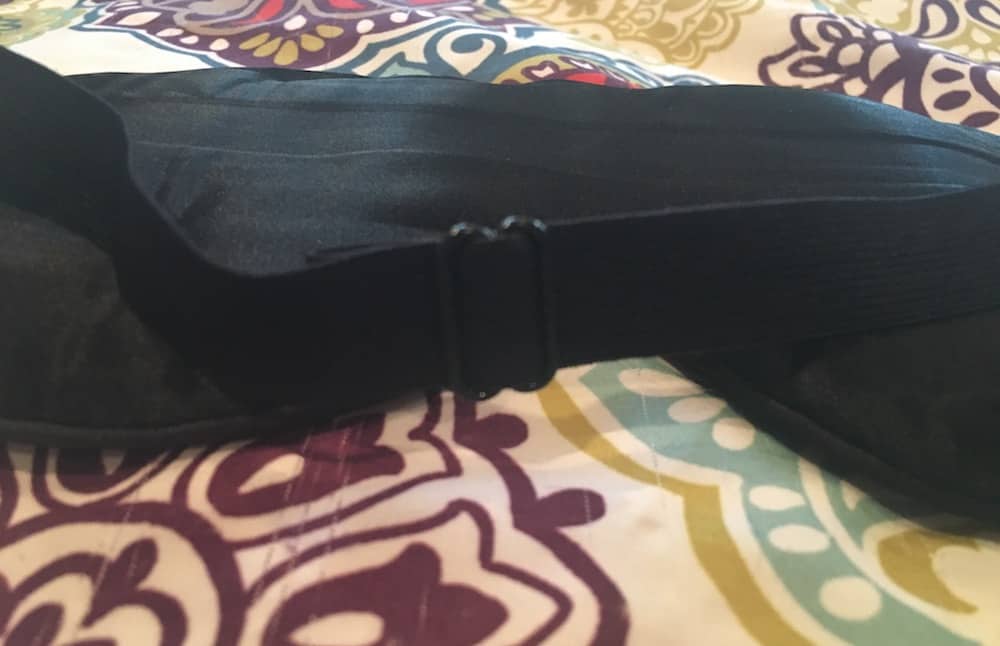 Napping with the Mask
Because I'm more likely to use a sleep mask during the day than at night, I decided to take a quick nap while wearing it. As expected, it did let some light in, but not enough that your average person who needs darkness in order to catch some Z's should be bothered.
There was one definite downside to wearing the Alaska Bear mask when I napped, though. I know that at least half of the people reading this review won't care about this particular point, but for those who do: for all its advantages (and there were several), the Alaska Bear mask was pretty bad on one particular point: it really, really smudged my eye makeup.
If you're like me and you like to nap when you're traveling directly to a business meeting, be warned: you will have to fix your makeup between the airport or train station and your final destination. As you can see in the video above, the mask did nothing to protect my eyeliner or mascara, and if I were going anywhere after, I would have needed more than a quick touch-up. It turns out that the things that make the Alaska Bear so comfortable (soft fabric and flat fit) are exactly what set it up as a makeup ruiner.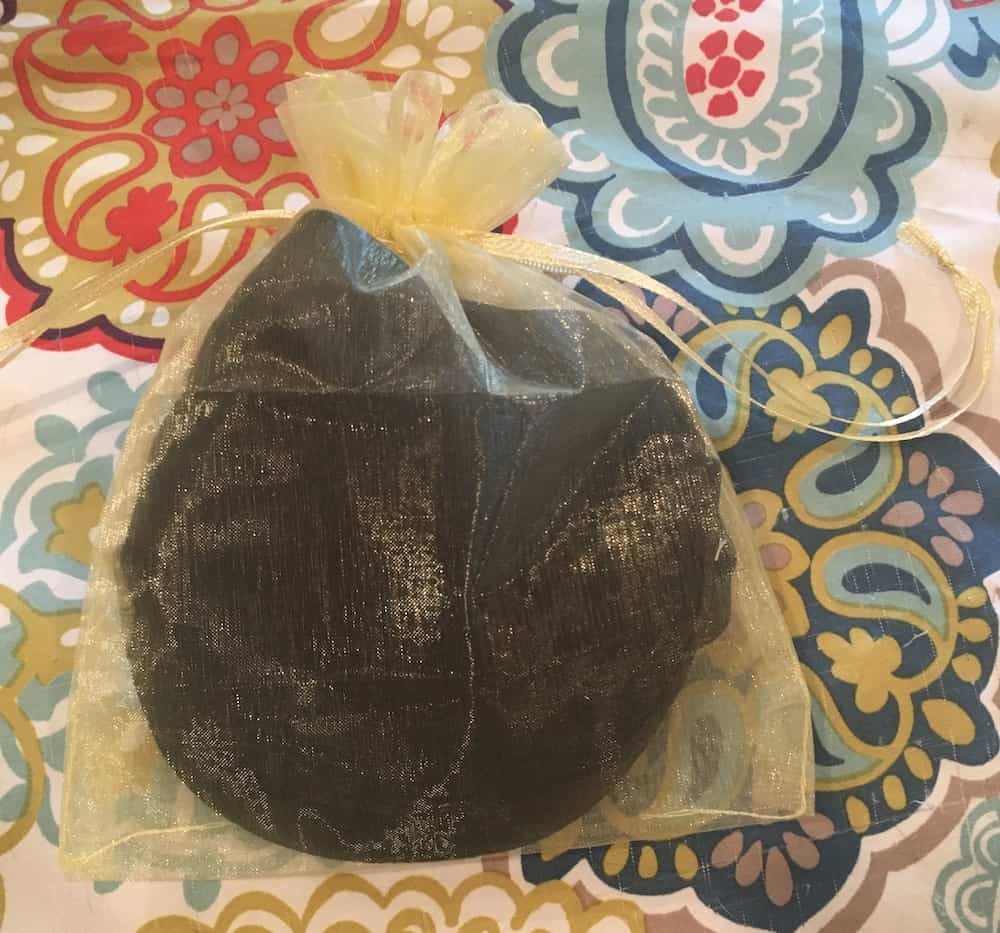 My Ratings
Comfort: 9/10
Adjustable strap: 9/10
Blackout: 6/10
Good for side-sleepers: 10/10
Wear with makeup: 4/10
Price: 10/10
Alaska Bear Natural Silk Sleep Mask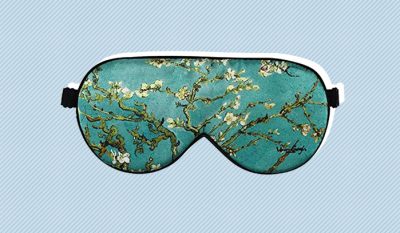 Crafted with all-natural mulberry silk, the Alaska Bear Sleep Mask is a cozy dream!
Sleepopolis Score
4.60 / 5
Read Full Review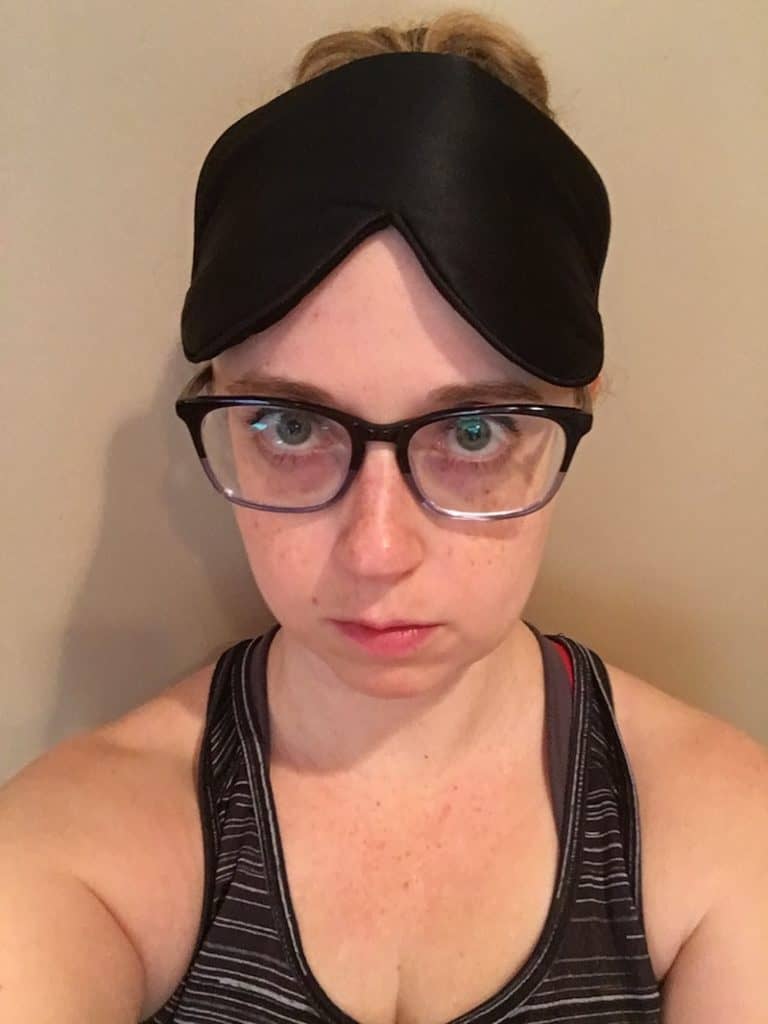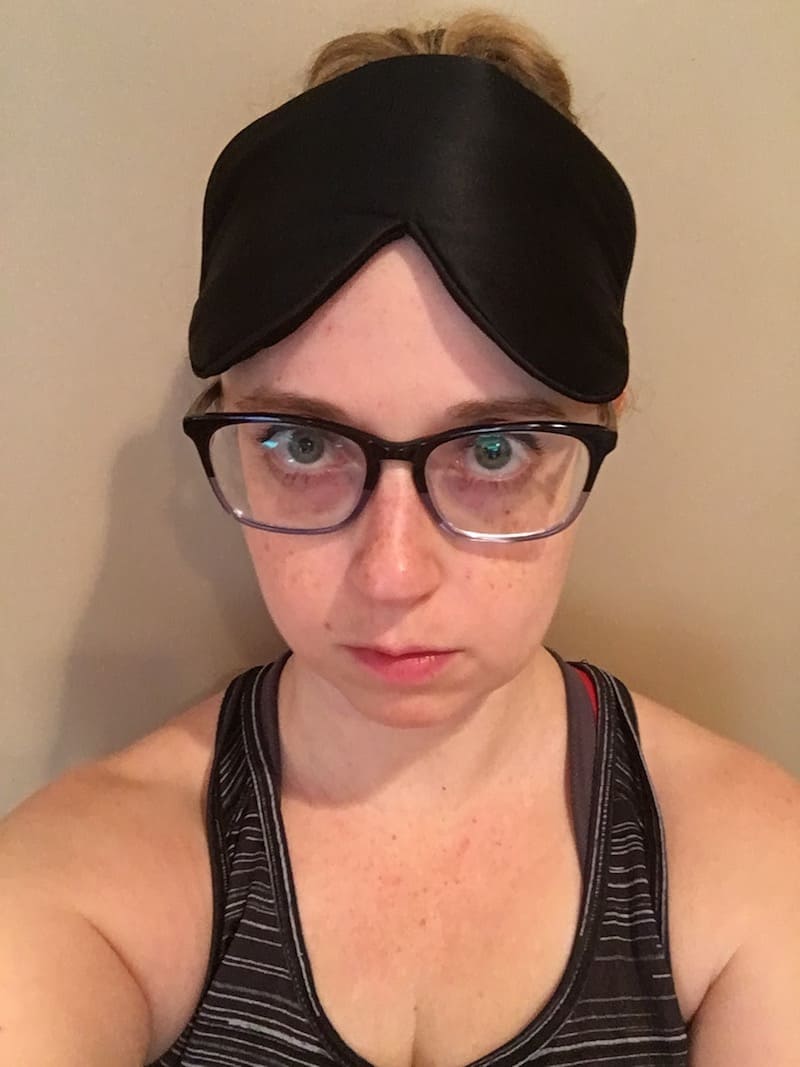 Common Praise and Complaints
Example Five Star Review: "It is flexible and so light that it moves with you when you toss and turn. I'm not aware of having it on." — While I was definitely aware of having the mask on, I agree that it was flexible and easy to move in. I didn't really toss and turn, but I do tend to roll over a few times in my sleep over the course of the night and the mask didn't shift when I did.
Example One Star Review: "The elastic on this sleep mask pulls it into my eyes, pressing them into their sockets, rendering sleep impossible." — I did initially think the mask was a little tight around the eyes but I only needed to loosen the strap slightly in order to improve this significantly.
If you're looking for more user reviews, I suggest checking the reviews on Amazon.
Basic Information
Price: $9.99 on Amazon for basic black (other colors are priced differently, as below)
Sizing Options: One size fits all
Color Options: Black ($9.99); Almond Blossom ($12.99); Starry Night ($12.99)
Materials Used: 100% Natural Mulberry Silk
Comes With: Mesh carrying bag
Other Options: None
Return Policy: Standard Amazon return policy in place if you order it there, but a reviewer commented that they were able to get a replacement direct from Alaska Bear after having trouble with the strap
Manufactured In: China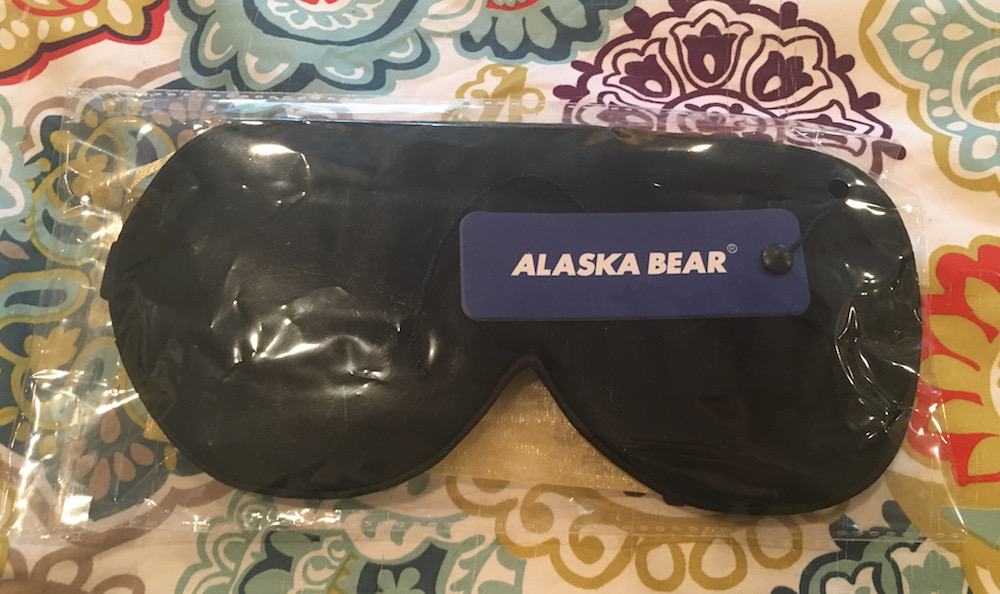 Alaska Bear Natural Silk Sleep Mask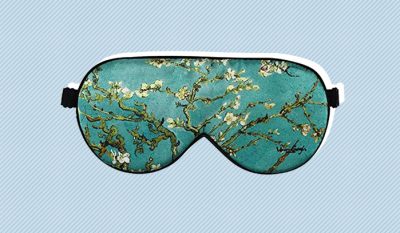 Crafted with all-natural mulberry silk, the Alaska Bear Sleep Mask is a cozy dream!
Sleepopolis Score
4.60 / 5
Read Full Review
Final Thoughts
At just ten bucks on Amazon, it's hard to get a more comfortable mask for the price. I slept well and soundly during both my overnight and nap trials.
There might be other masks that offer better darkness than the Alaska Bear mask or that won't smudge your makeup during daytime naps, but are they going to be as comfortable? Check out my other reviews to find out!