Brentwood Home is a Los Angeles, California based mattress company. Their humble beginnings actually started in the early 80s, as a mattress topper maker. Since then they've grown quickly into one of the largest mattress manufacturers in the US.
Earlier this week I had a chance to sit down with Vy Nguyen, Brentwood Home's CEO, to discuss life in the mattress biz, how Brentwood got their start, and where they are heading.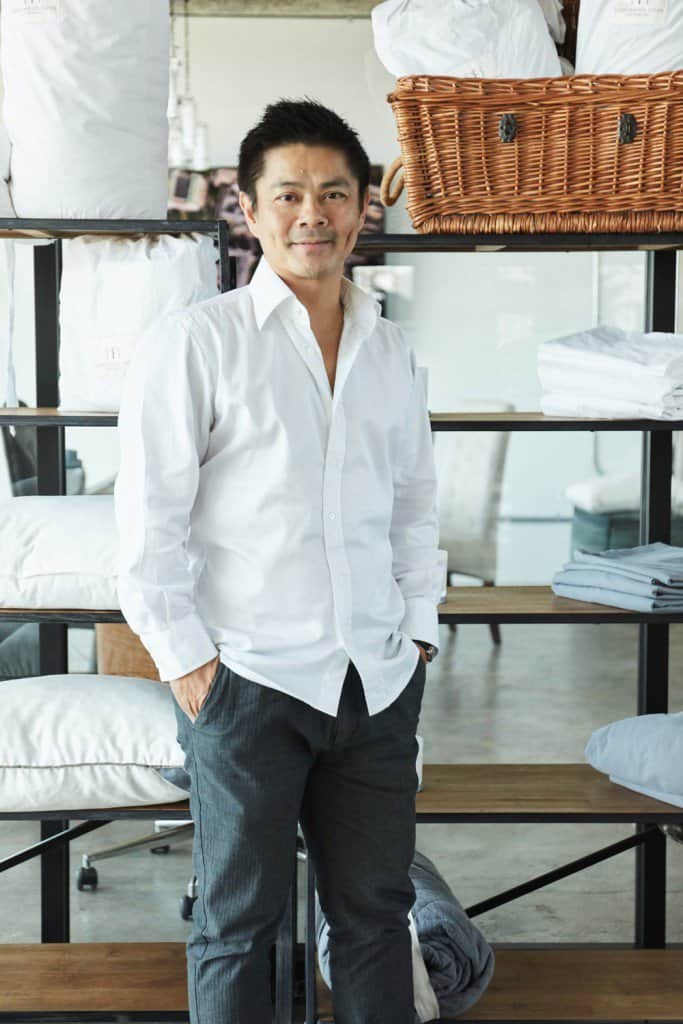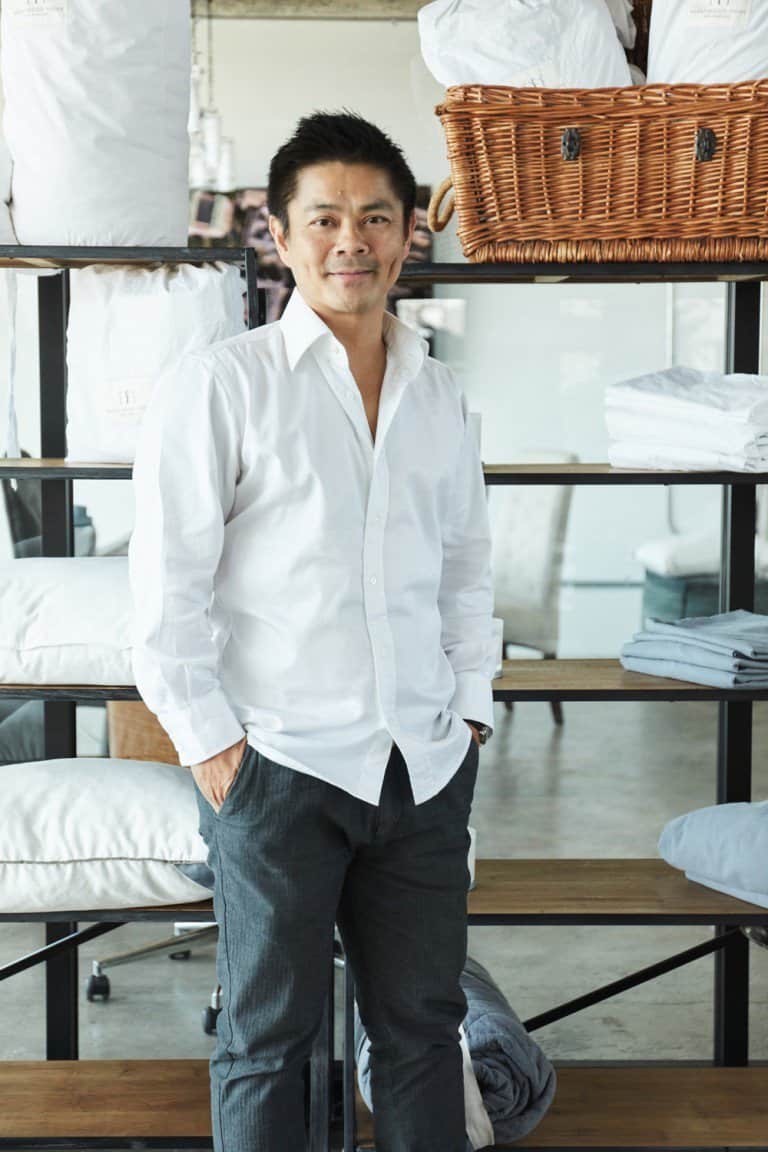 Check out the complete interview below:
Sleepopolis:  To get things started, could you tell me a little bit about your background? What have you done in the mattress and sleep industry?
Vy:  My family has been in the mattress and sleep business since 1981, when my parents immigrated to the USA. I took over the family company in 2005 with the goal of expanding our impact through health-conscious, handcrafted, quality products made in California.
Sleepopolis:  I understand Brentwood Home has been around since the 1980s, how has Brentwood Home transformed over time?
Vy:  The origins of our mattress factory date back to 1987 when my father opened his first factory. Back then the factory specialized on promotional products sold to brick and mortar retailers. Separately I began retailing mattresses online in 2005 when very few if any online mattress retailers existed.

Then in 2009, during the middle of the recession, I decided to purchase several local mattress factories, including my father's, and merge them with the online retailing operation, becoming a vertically-integrated company under the Brentwood Home name.

Since then Brentwood Home has sought to create products that speak to our generation's demand for healthier and more nature-conscious choices. The current 2016 line was designed from the ground up by picking the finest natural materials available and the highest quality, detailed craftsmanship.
Sleepopolis:  Many online mattress companies simply make a one-size-fits-all mattress, but Brentwood has many models. Why not just have one or two models? What's the advantage of having multiple models? Is there a point where you might have too many?
Vy:  We have been building mattresses in our family for close to 30 years and from that experience we know for a fact that there is no one-type mattress fits all. Different body types, sleeping patterns, and medical / health conditions, necessitate a distinct firmness/plushness/coolness combination. It's kind of absurd to think there is a magical "perfectly designed mattress for all", regardless of you being a 220lb former football player or a 110lb yoga enthusiast.

But we also do understand that the traditional consumers experience with mattress shopping has not been very coherent. So we studied all the different mattress models available to consumers and spent a lot of time doing consumer research with the goal of focusing only on the truly important qualities of a mattress in order to narrow down to a few product categories.

What came out clearly was that consumers have a very specific feel that they're looking for. We classified this down to three support systems: Natural Latex for a bouncy feel, Gel Memory Foam for a contouring plush feel, and Encased Innerspring for a deep support. Within each of these three support systems we created 3 models that vary in firmness.

With our new lineup the consumer is basically making two choices; support system and firmness level, which simplifies the decision-making process yet gives everyone an opportunity to truly pick the ideal mattress for their individual needs, all with our Hassle-free 120-Night 100% Satisfaction Guarantee.
Sleepopolis:  What mattress do you sleep on?
Vy:  I change out my mattress quite often as I am always testing new designs. I currently have an adjustable bed with an all natural latex mattress based on the Mirador that we have been working on for a bit and is now available to consumers in our 2016 collection.
Sleepopolis:  That's interesting. Your sleep life sounds about like mine, always testing a new mattress.
Sleepopolis:  The online mattress industry and shopping experience has changed dramatically just within the last 2 years, what types of changes do you think we'll see in the next few years?
Vy:  Over the next few years we feel that consumers will start to shop for more premium mattresses online. The initial phase had early adopters focused on what are basically "starter mattresses" provided by companies that disrupted the market, primarily focused on the consumer buying experience.

As consumers get comfortable with buying a mattress online, when they shop for their next mattress, they will focus more on the product itself, and look for more premium and health conscious options. We think we will be uniquely positioned to take advantage of this continuing shift. We have already started to see that our $1,000-$2,000 price items are growing tremendously.
Sleepopolis:  Where do you think Brentwood Home will be in the next 5 years?
Vy:  We will continue to expand the offering of healthier and more nature-friendly sleep products. We want to become a brand that is known for our handcrafted, California styled, made-to-order, amazing products that promote healthy and more productive lifestyles through a much better rest.
Sleepopolis:  Do you have any cool new products coming out soon that you could give my readers a sneak peak into?
Vy:  We have a super neat, limited-quantity meditation pillow that we are rolling out with a few yoga instructors promoting healthier lifestyles through the power of meditation and yoga. We will have a Yoga challenge, and you can participate and win a free pillow by following our Instagram feed: @brentwoodhome or the hastag #deepenyourhomepractice.
Sleepopolis:  As a veteran mattress manufacturer, what is the one most important piece of advice you would offer my readers who are researching and shopping for a new mattress?
Vy:  Make sure you are making a truly informed decision and are not simply following the crowd or falling for a well-oiled marketing machine, which is covering up for a poorly designed and outsourced-manufacturing mass-produced product. A mattress is an incredibly personal product that you should enjoy for many years to come. So take your time, determine the feel that fits you best, and seek out the highest-quality manufacturer your budget can afford. As my parents always said: "anything that will be in your life for longer than the short-term, should be there to enrich it". It will be well worth your investment, trust me.
A big thank you Vy Nguyen for sitting down for this interview. If you'd like more information about Brentwood Home check out our reviews of their Bamboo Gel mattress, Sierra mattress, Coronado mattress, and Sequoia mattress.