Amerisleep is no stranger to the mattress industry. In fact, the company has been in the business for about a decade. After years of planning and building its brand through quality products, Amerisleep decided it was time to open a showroom and redesign its mattress line, in addition to a total brand overhaul.
This week, I had the opportunity to go check out Amerisleep's first ever showroom in Gilbert, Arizona, which opened its doors on June 17, 2017. Amerisleep was also featuring its newly revamped mattress line in the showroom, so I had the chance to lie on each of the company's new mattresses for a few minutes.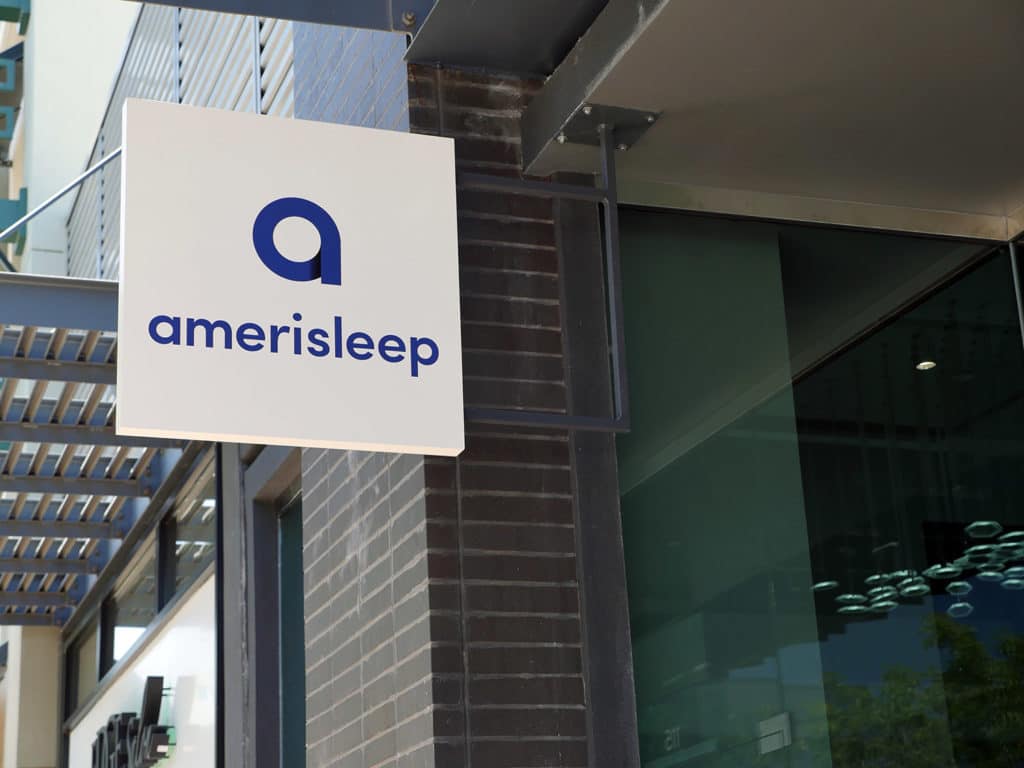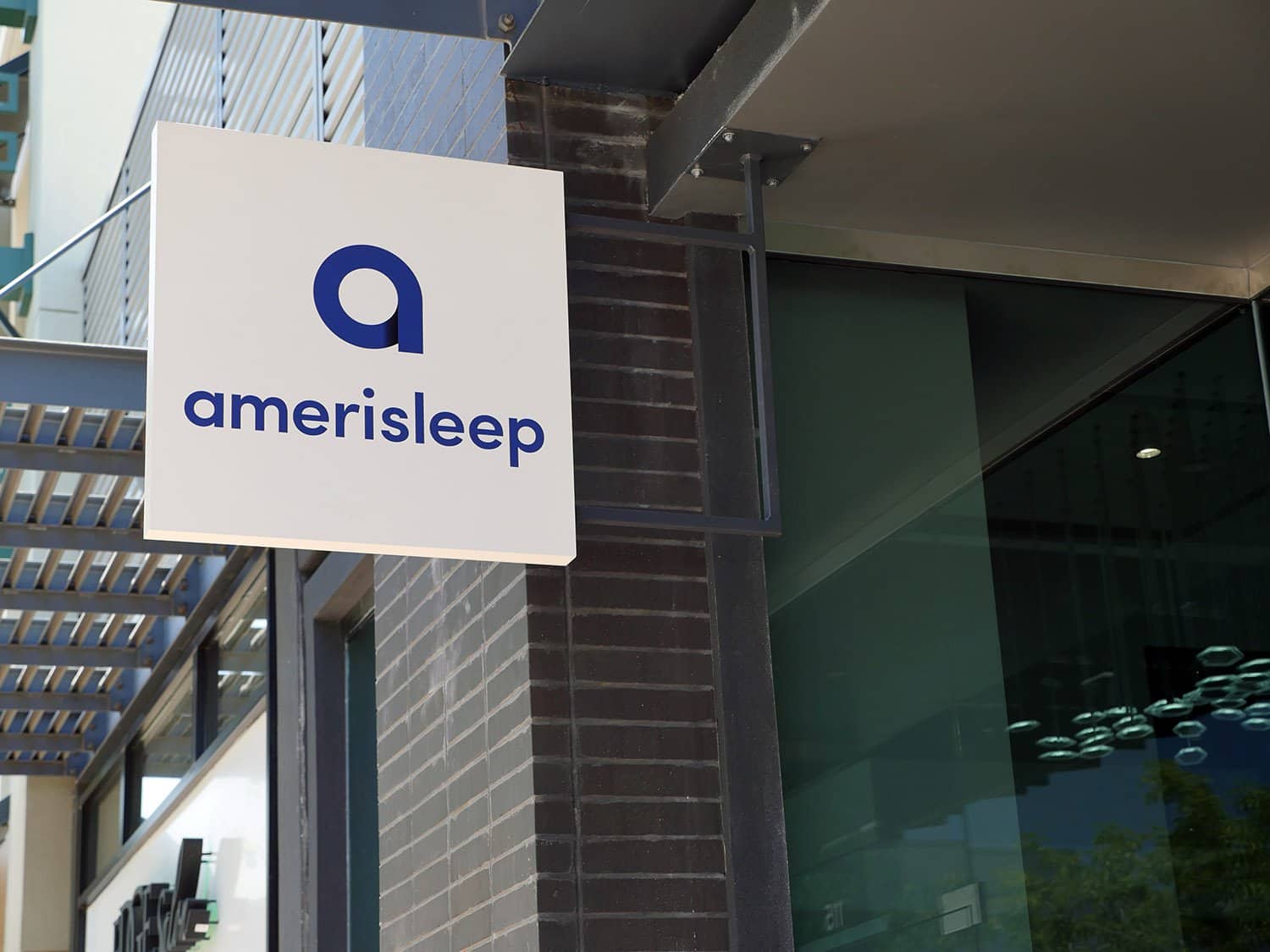 Amerisleep's Showroom
My initial thought as I entered the Amerisleep showroom…wow! Amerisleep created a modern-looking showroom with a homey feel. Combining these two traits is not always easy, but Amerisleep has gone above and beyond with this project.
While a vast majority of mattress purchases are still made in stores, Amerisleep's space is as much of an experience as it is a showroom. Amerisleep wants its customers to be able to come in, lie on a mattress to discover which feel is best for them, and leave without the pressures often associated with more traditional mattress stores. There are no pushy salesmen, just an Amerisleep representative who is there to help answer any questions.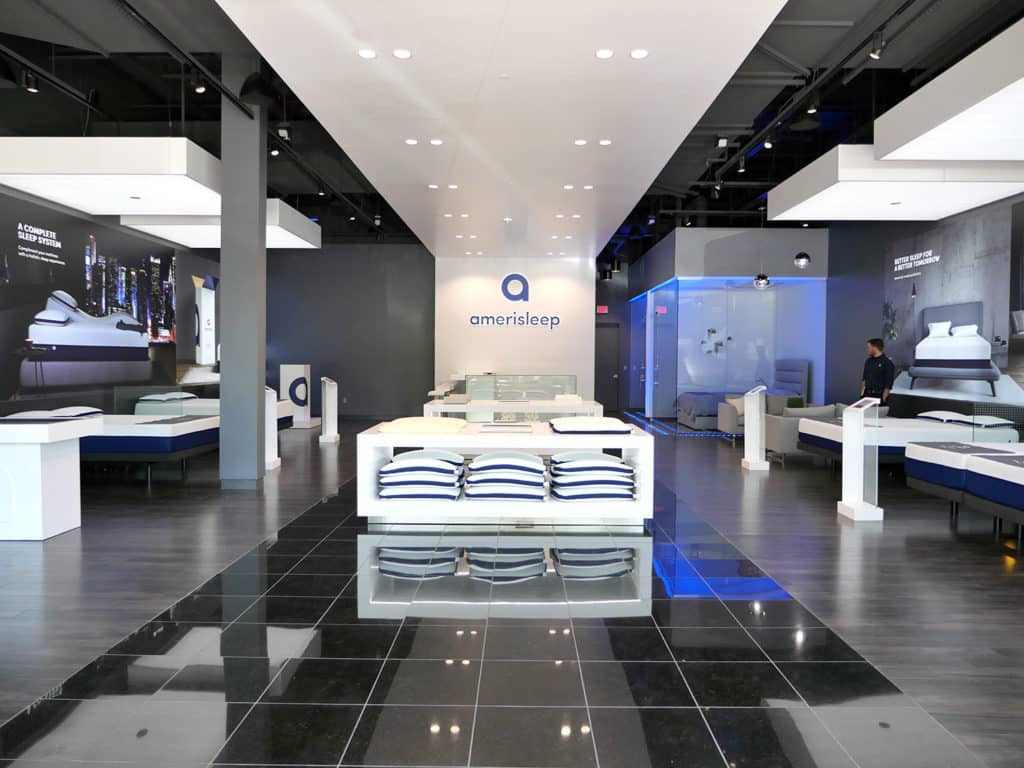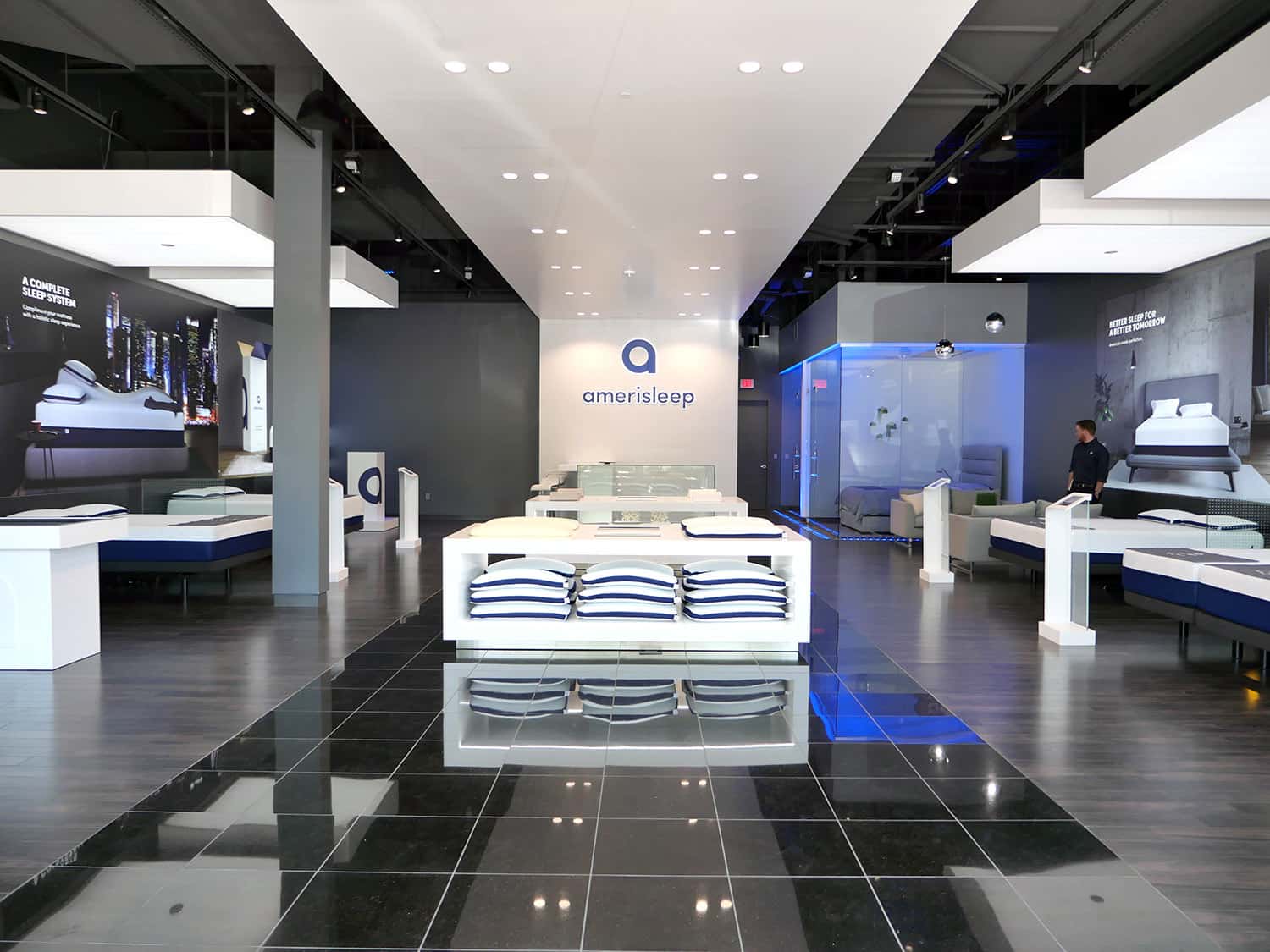 The use of technology in Amerisleep's showroom is quite cool. At the foot of each mattress is a tablet that allows shoppers to have an interactive experience with the mattress they just laid on. Once the tablet is touched, it offers the customers a more in-depth overview of the mattress, including breaking down the materials and why Amerisleep chose each material.
The same technology is also used to break down the new Amerisleep pillow and sheets. Yet instead of a tablet, the pillow and sheet tables have two large touchscreen monitors placed within the actual table itself.
Another interesting element was the showroom's interactive TV wall. When you walk into the store, there is a large screen to your left that is mainly used to display Amerisleep promo videos. However, it can also be used by an Amerisleep employee to show specific videos about their mattresses. The employee simply uses the free-standing computer table to look up the preferred video and it will then be shown on the wall.
To add a bit of fun to the mix, Amerisleep allows consumers to use this computer table as well. Anyone can walk up and use the table without projecting it to the wall. On the table customers are able to learn more about Amerisleep and their products.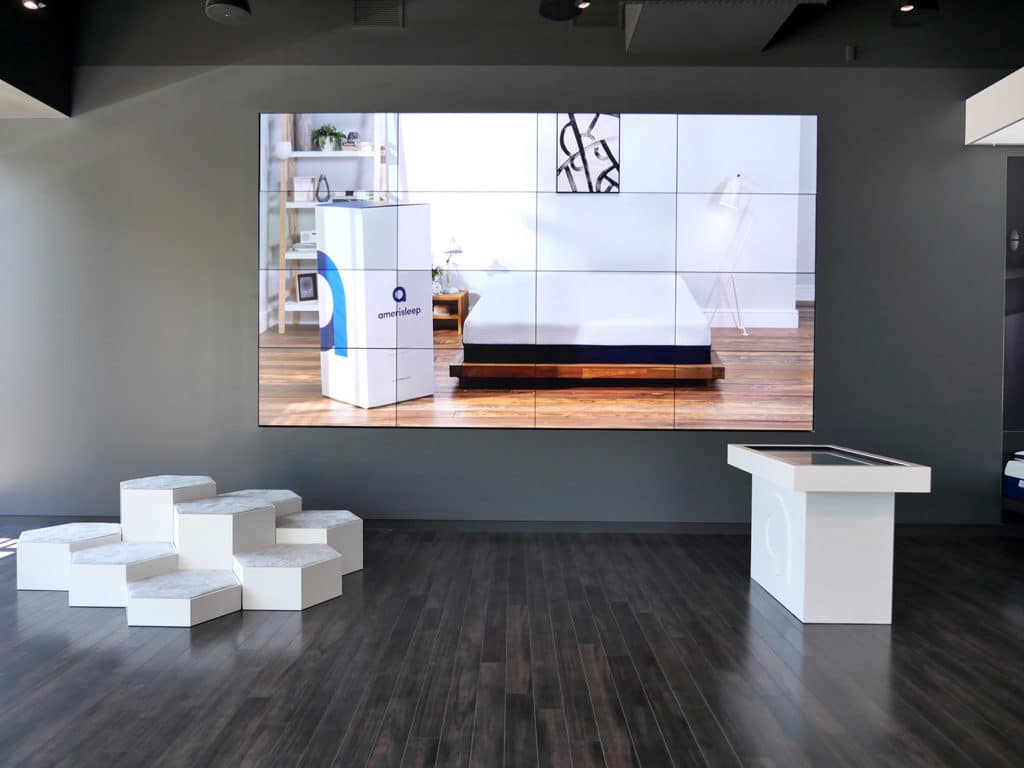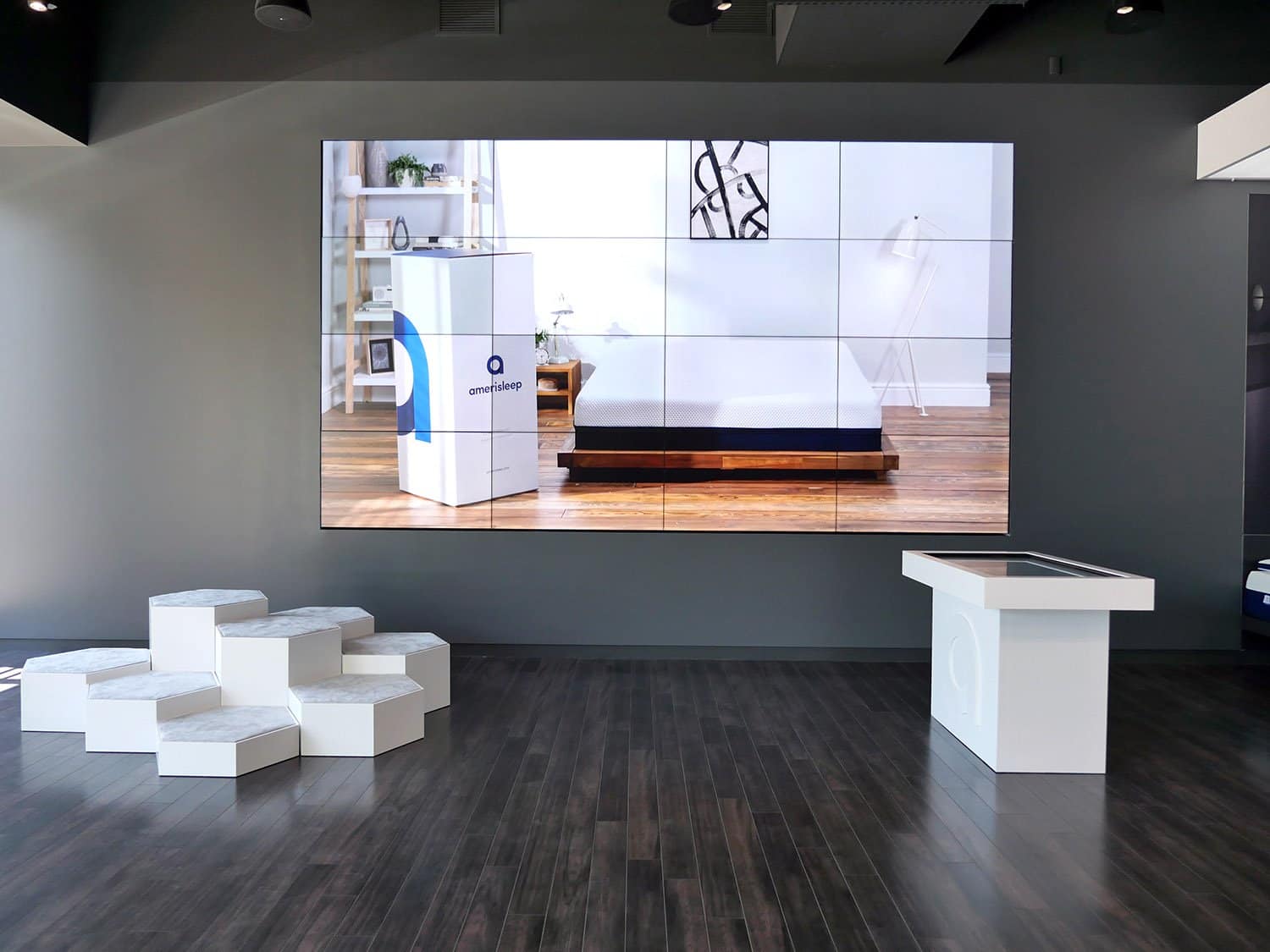 Amerisleep wanted to offer customers the chance to sleep on its mattresses in the store, so it built in two private nap pods. These nap pods each feature a different, fully dressed Amerisleep mattress (mattress, sheets, pillows, comforter). Once a customer walks into the virtually soundproof room, sensors under the mattress create the experience.
A television in the ceiling allows the consumer to lie down and look straight up at a multitude of relaxing displays. These displays are also connected to the lighting of the room. For example, while images of nighttime are shown on the TV screen, the lights in the room will be various hues of blue, resembling nighttime and sleep. After 4 minutes, a brighter image will appear on the TV, resembling a sunrise, which will also trigger the lights to change to reds and yellows.
Amerisleep's Mattress Line Redesign
The timing of the showroom's grand opening also coinciding with Amerisleep's launch of their updated mattress line. A new cover, slightly different feels, new names, and some material changes all came together to help produce these new mattresses.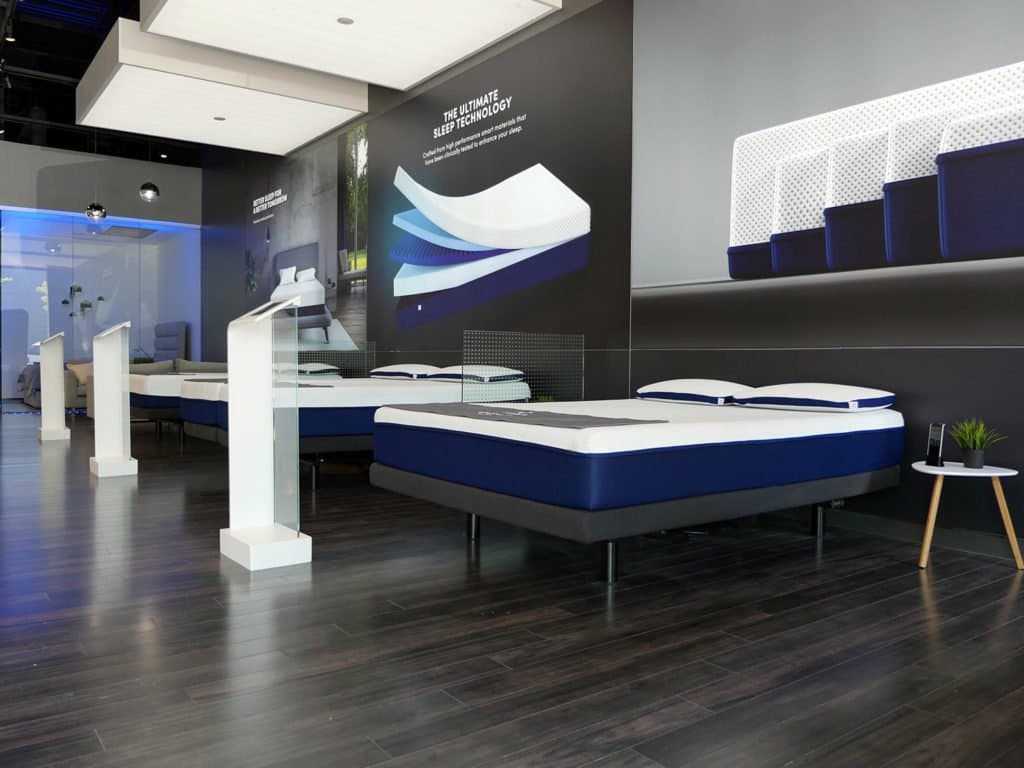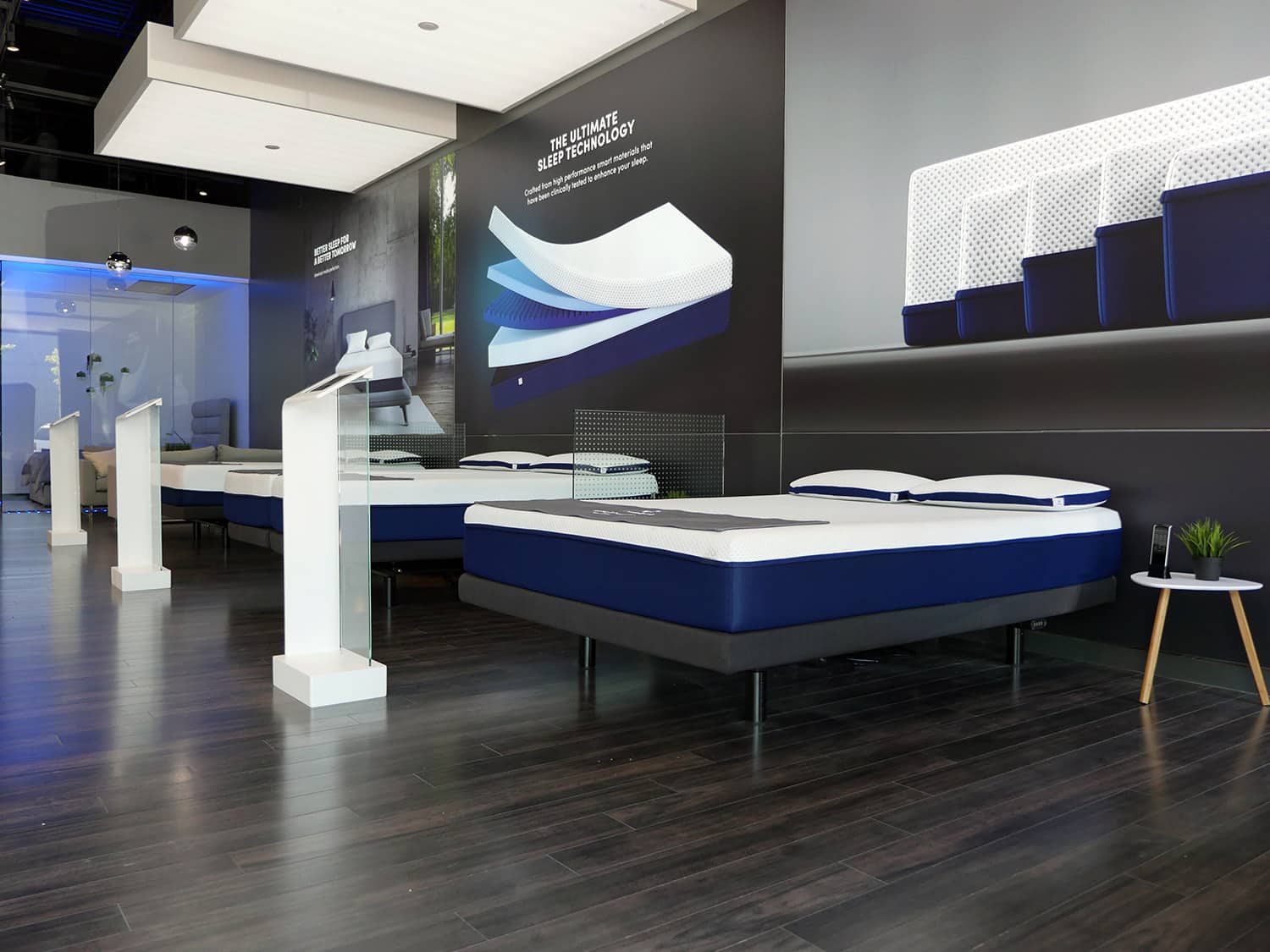 Although I was only able to lie on each mattress for a brief period of time, I will say that Amerisleep certainly took its mattress line to a new level. Each mattress cover now contains Celliant fibers, which help to improve blood flow throughout your body, resulting in faster recovery times, less pains and aches, and better oxygenation.
The cover of each mattress also utilizes a design that is easy on the eye while also easy on the body. Amerisleep's co-Founder, Joey Holt, said the following about their new cover:
A cover has to be more than just aesthetics. It's all about the relationship the cover is going to create with the sleeper once their body hits the mattress. Which is why we [Amerisleep] spent so much time developing our new cover.
Firmness on each of the new mattresses felt close to the original line, but the support, pressure relief, and overall comfort have certainly improved, in my opinion. Amerisleep has done a great job redesigning its mattresses and did an even better job opening a showroom that allows sleepers to test these mattresses in a stress-free environment.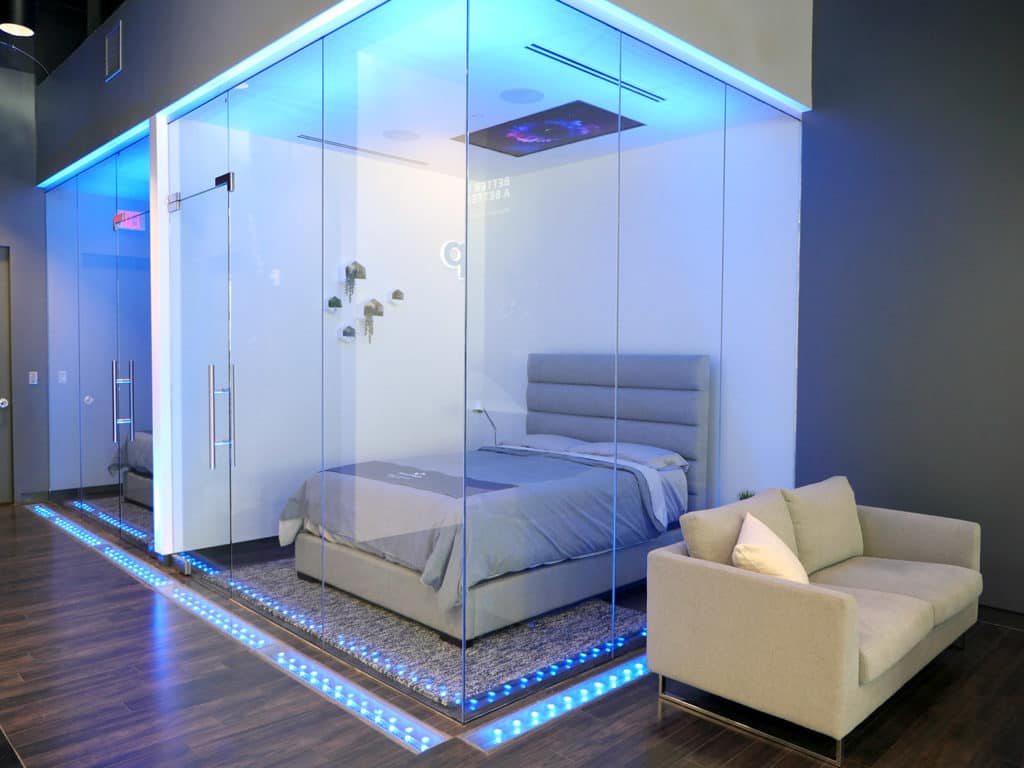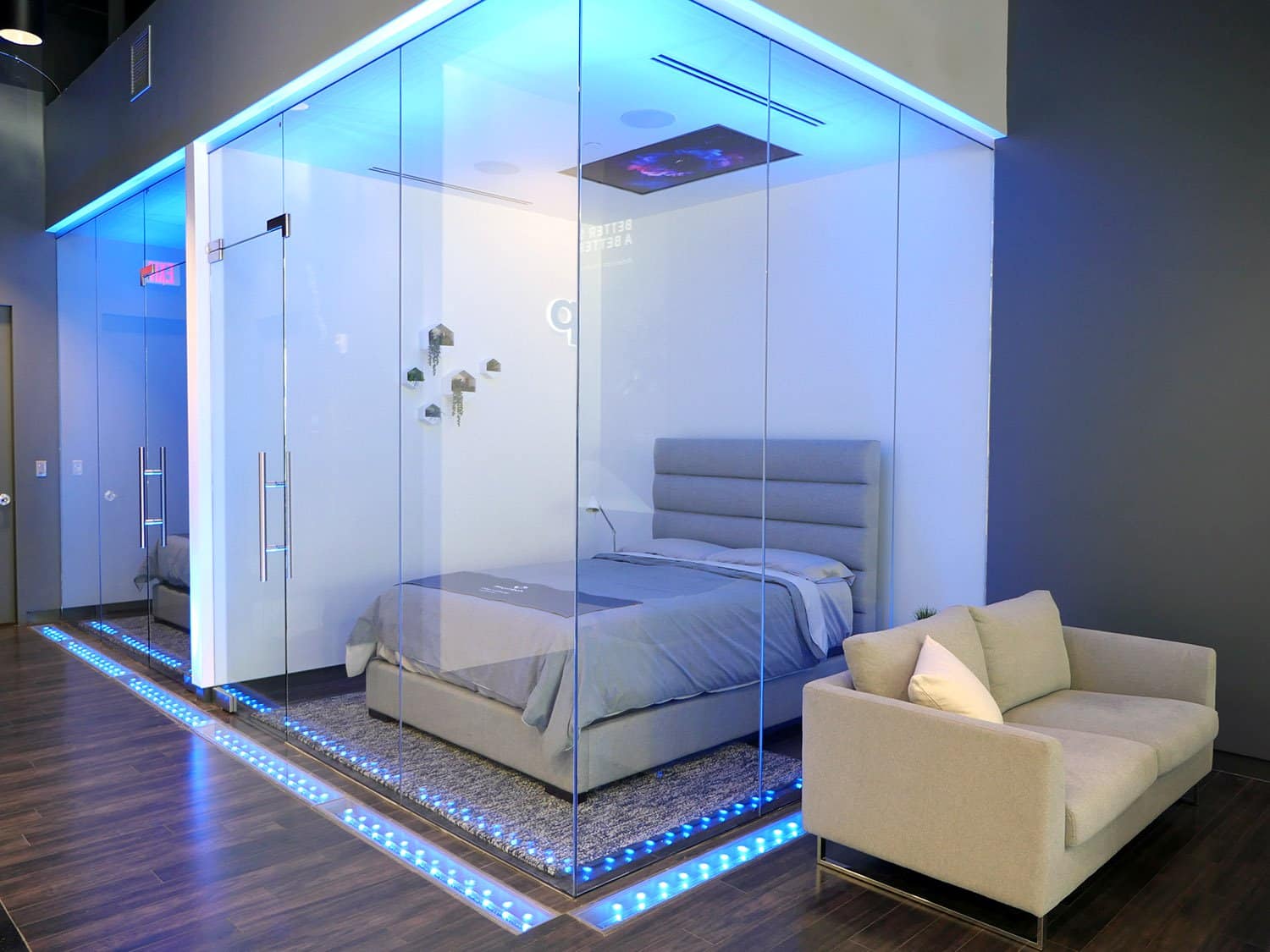 Over the coming weeks, I will be testing and reviewing each one of Amerisleep's new mattresses, so be sure to check back and see how each model of the company's line has changed. All of the new Amerisleep mattresses will be posted here.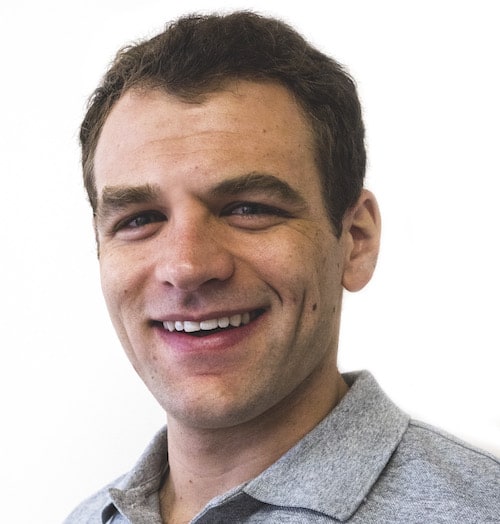 Logan Block
Logan is the former content director of Sleepopolis. As content director, he reviewed new mattresses every week and curated the comparisons, best of pages, and video guides on the site. Logan perfected his method by personally testing over 200 different mattresses, so he's not only able to discern the overall vibe of a specific bed, but to contextualize its feel within the bed-in-a-box market as a whole.