Welcome to the Sleepopolis Interview series, where we chat with some of the top minds and innovators in the sleep and wellness industry. What's changing about the sleep industry, what's new with mattress tech, and what's just on the horizon? Read below to find out more about Bryan Murphy, Founder and President of Tomorrow Sleep!
Interested in learning more about Tomorrow Sleep? Check out our Tomorrow Sleep Mattress Review!
SLEEPOPOLIS: HOW DID YOU GET INTO THE MATTRESS INDUSTRY? WHO HELPED GET TOMORROW SLEEP TO WHERE IT IS TODAY?
Tomorrow was built on the principles of a well-balanced, healthy life. We believe overall wellness requires truly restorative sleep, and having the right tools makes all the difference. With that in mind we founded Tomorrow, a sleep company with over a century of sleep science expertise and a fresh perspective on how better sleep can improve lives. We saw that people are increasingly becoming aware of the importance of sleep as a cornerstone of wellness and there wasn't a great solution to address that need in the direct-to-consumer space. That gap is what drove us to create what's now the highest rated mattress on the internet.
Tomorrow is a sleep company that combines a direct-to-consumer ethos with 100 years of Sleep expertise of Serta Simmons Bedding. As such, we are able to create innovative products and sell them at an incredible value that wouldn't be possible in brick and mortar stores. We pioneered the first truly integrated sleep system with smart technology designed to help you transform your sleep and achieve your deepest, most restorative rest.
WHAT IS TOMORROW SLEEP'S GOAL WITH REGARDS TO PROVIDING A GOOD NIGHT'S SLEEP?
Our goal for Tomorrow is to provide people with an integrated system of sleep products designed to help them get the best possible sleep in order to live their best life.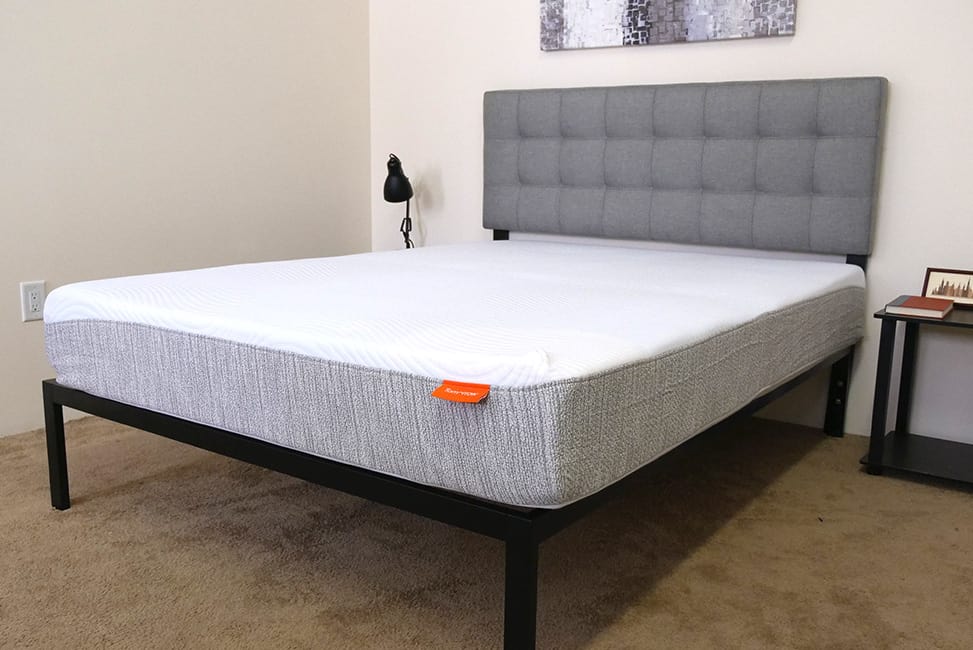 WHAT IS UNIQUE ABOUT WHAT TOMORROW SLEEP BRINGS TO THE INDUSTRY?
We're the first sleep company to develop an integrated sleep system with over 100 years of sleep experience, so we're doing things differently from the start. We're also a true direct-to-consumer company, and as the manufacturer, we can offer the best in value, quality, and innovation. We've created the number one rated smart, Hybrid bed with a complete sleep system, and there's nothing else like it currently on the market.
Tomorrow's hybrid mattress ships in a box and combines premium temperature regulating memory foam for cool pressure relieving comfort with a gently stabilizing, wrapped coil system for support. The result is the perfect balance of comfort and support. Our mattress has been expertly designed and tirelessly tested to ensure every coil in our mattress flexes separately to give you unparalleled head-to-toe support and the freedom to move without disturbing your sleep mate, while our patented ventilated rail system helps maintain a well-balanced climate all night long.
WHAT INNOVATIONS DO YOU BELIEVE WILL BE THE MOST IMPORTANT TO THE INDUSTRY IN THE NEXT 2 YEARS?
The artificial intelligence incorporated into our Sleep Tracker is beginning to have a profound effect on our customers' sleep. As a learning sleep coach it offers real insights and coaching to help users learn about and optimize their sleep.
CAN WE EXPECT ANYTHING BIG COMING SOON FROM TOMORROW SLEEP?
Keep an eye on our website! Our product innovation team is hard at work researching and developing new products that will help further improve the quality of rest.
OTHER THAN USING YOUR PRODUCT, WHAT TIPS DO YOU HAVE FOR GETTING A GOOD NIGHT'S SLEEP?
To fall into deep sleep, your body temperature must be reduced by about 2 degrees and humidity must be managed, so it's essential to have the right ecosystem of products to help you achieve truly restorative rest in the hot summer months. Outside of temperature, reducing noise and light are absolutely essential for optimizing sleep. In the city, I sleep with a white noise machine to cut down on ambient noise from the street and I make sure to either dim or cut out all other light sources in the room. If you really look, you'd be surprised at how many light sources there are in today's electronic age.
Tomorrow's sleep system was designed to create the ideal climate for sleeping. For example, we use Phase Change Material originally developed by NASA to cool astronauts that pulls heat away from your body when you're too warm, and Thermaball filling that holds in heat when you're cold. Even the type of weave and thread count matter, and ours are engineered to optimize your sleep microclimate. These details matter and are absolutely essential to true comfort, and ultimately, our ability to regenerate through sleep.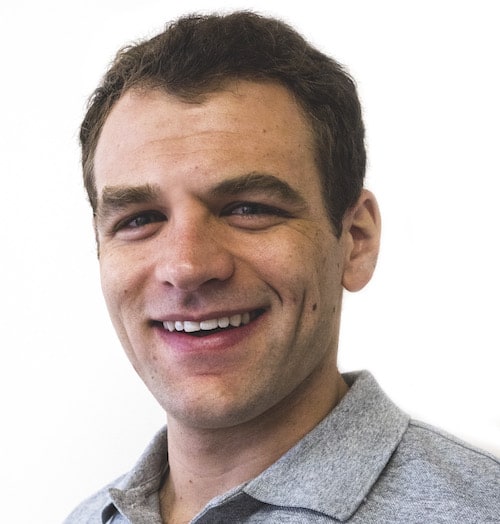 Logan Block
Logan is the former content director of Sleepopolis. As content director, he reviewed new mattresses every week and curated the comparisons, best of pages, and video guides on the site. Logan perfected his method by personally testing over 200 different mattresses, so he's not only able to discern the overall vibe of a specific bed, but to contextualize its feel within the bed-in-a-box market as a whole.