With so many different pillows on the market, it may be difficult to decipher which one is right for you. Should you go for buckwheat—the firm, moldable pillow that also has a reputation for being hard to get used to? Or should you try down pillows, which are soft and cuddly, but might not supportive enough for your head and neck?
We've broken down the pros and cons of both types so you can decide which one will be a good fit based on your preferences, sleeping position, and more!
Buckwheat vs Down: What are the biggest differences?
Down pillows are considered to be luxurious and durable, and great when it comes to combatting neck pain. The down is made from the tufts that cover geese beneath their feathers, which are super fluffy. The feathers, which also fill the pillow, are flat, and provide firm support. Every down pillow has a different ratio of down and feathers (down pillows can contain as much as 30% feather) and the higher the overall weight, the firmer (and often more expensive) the pillow will be.
On the other hand, buckwheat pillows are filled solely with buckwheat hulls, which create a very firm and durable feeling. The hulls contour to your head, neck, and spine, helping to align the body properly and avoid unnecessary aches and pains. Unlike down pillows, buckwheat is noticeably harder, making it take some time getting used to.
Pros & Cons
If you're still not convinced to go one way or another, here are some pros and cons for each pillow, so you can decide what types of feel and features matter most.
Down pillows
Pros:
Nice to the touch: soft and cuddly
They're moldable, too, supporting your neck
Machine washable
Can last for several years (around five) if taken care of
Cons:
Air does not move well, so can get hot
Needs maneuvering to get into the shape you want
Not hypoallergenic; if you have allergies, you could react to down pillows!
Not supportive for larger people who hold extra weight in their head, neck, and back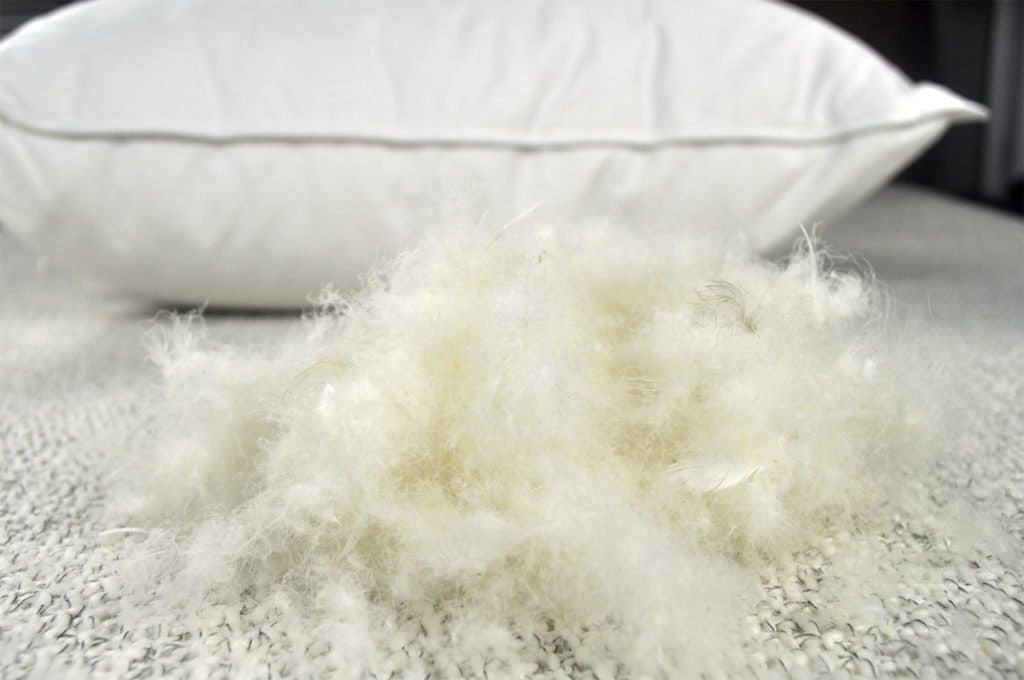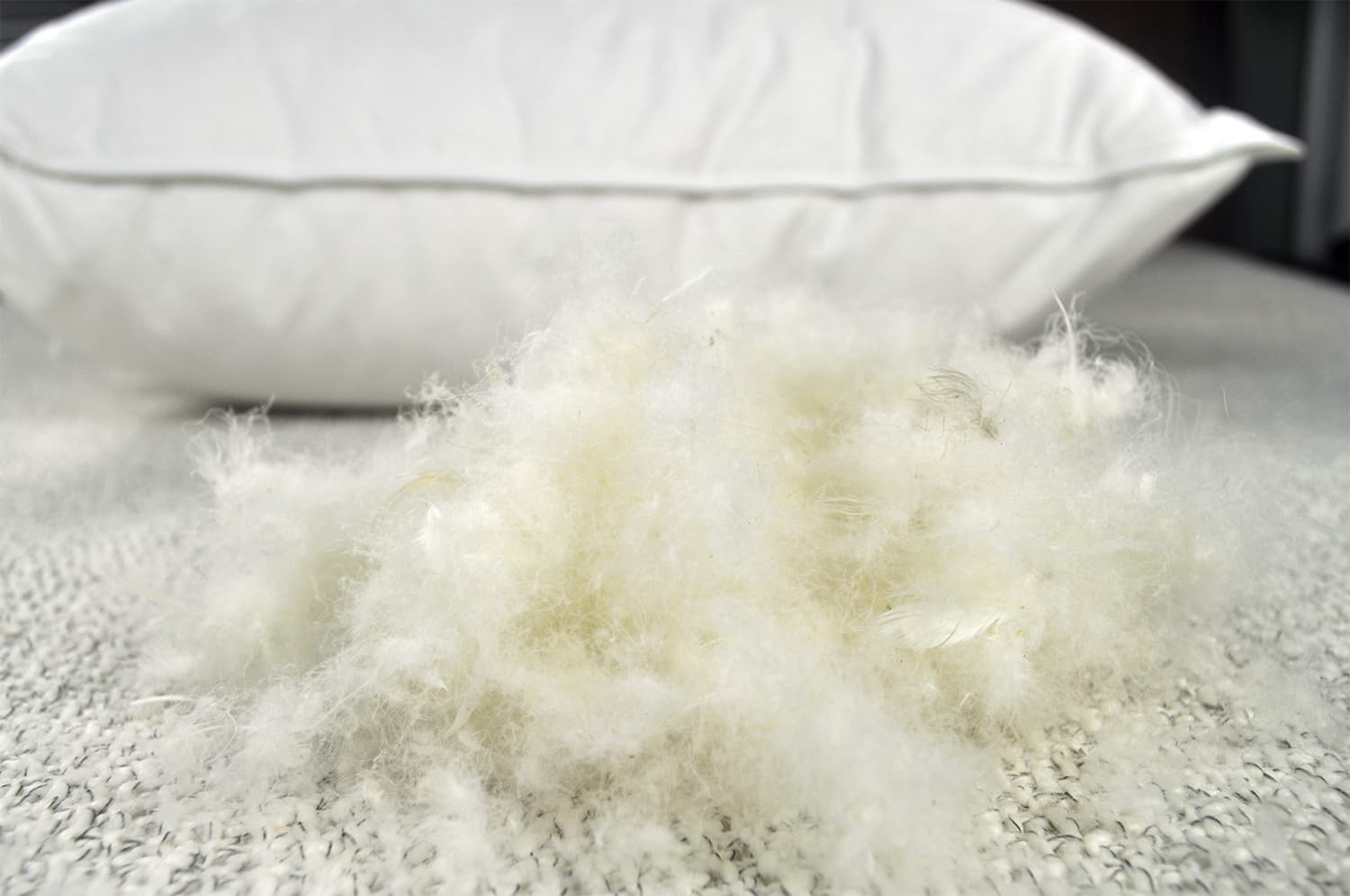 Buckwheat pillows
Pros:
Can mold to exact shape or your head, neck, and spine, providing durable and firm support
Doesn't compress and keeps shape throughout the night
Air moves well and retains heats
Can last up to 20 years!
Cons
Extremely hard and firm; takes time getting used to
The hulls mean the pillow is noisy, especially when changing positions
You need to remove the hulls before washing, making it a longer cleaning process
Pillows are sold with different amounts of hulls, meaning you may need to add or remove yourself to find the exact shape for you
Looking for the right brand? See my favorite buckwheat pillows.
Hopefully this helps decide what type of pillow will be the most supportive for you. If you like 'em nice and firm, and have chronic neck pain, buckwheat is definitely a good choice. If you want something softer that's still supportive, down might be your best bet!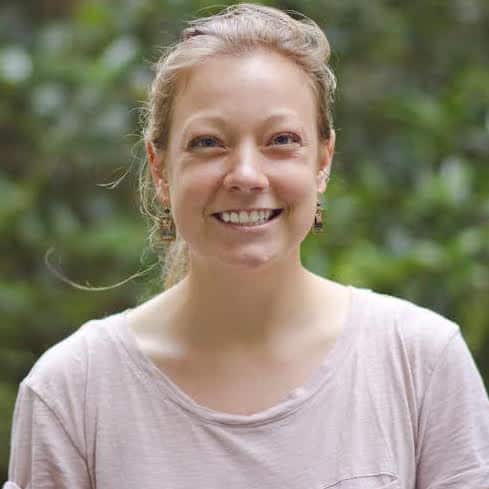 Laura Schwecherl
Laura is a journalist with nearly a decade of experience reporting and covering topics in the health, fitness, and wellness space. She is also a marketing consultant, where she works with impact-oriented startups to build marketing and editorial strategies. Outside of work, you can find her reading Murakami novels, writing amateur poetry, or trail running in her hometown, Boulder, Colorado.