Welcome to the Sleepopolis Interview series, where we chat with some of the top thinkers and innovators in the sleep and mattress industries. What's changing about how we sleep, what's new with sleep tech, and what's coming next? Today, we're chatting with a founder who is working to bring organic latex mattresses to more and more consumers. Read below to find out more about Michael Hughes, Founder of PlushBeds!
Interested in learning more about PlushBeds? Check out our PlushBeds Mattress Review!
1. How did you get into the mattress industry? Who helped get PlushBeds to where it is today?
My father was diagnosed with Parkinson's Disease when he was 40 years old. I watched this horrible disease rob him of everything he had, including his life, by age 64. While there is no definitive evidence as to what causes Parkinson's Disease, epidemiologic studies suggest that exposure to certain chemicals in our environment are associated with an increased risk of developing Parkinson's disease.
We are exposed to hundreds of chemicals in our homes each day from foods, detergents, pesticides, toxic flame retardants and many others. Toxic flame retardants are one of the most common sources of toxicity in our homes and our lives. They are used in furniture, carpeting, mattresses, etc. When you think about the fact that the average person spends one third of their lifetime sleeping on their mattress, and that most are filled with chemical flame retardants, it's terrible. That's a lot of time to expose your body to potentially harmful chemicals.
My wife and I did a lot of research and we eliminated as many chemicals in our home as possible. We also searched for healthy, toxin-free mattresses for ourselves and our children. That's when we realized how hard it was to find healthy, toxin-free mattresses. Most of the mattresses on the market were made with polyurethane foam and other unhealthy materials and they contained potentially harmful fire barriers.
We founded PlushBeds to provide our family and others with healthier sleep options. We have done all the research and found the healthiest and the best quality materials, so that you can have a healthy & worry-free sleep environment. All of our mattresses are handcrafted in our production facility in California, and they are made with the best quality organic, natural and toxin-free materials. With our GOLS, GOTS, Oeko-Tex and GreenGuard Gold certified materials, we go above and beyond to ensure that our mattresses are safe for your health as well as incredibly comfortable to sleep on.
2. What is PlushBeds' goal with regards to providing a good night's sleep?
Our continued commitment to excellence in craftsmanship and superior quality materials has driven us to become one of the industry's leading innovators. We continue to create new standards for sleep products that are safe for your health. Our engineers are constantly looking for ground-breaking, organic, natural and non-toxic materials and products that will help you drift into a deep, healthy sleep every night.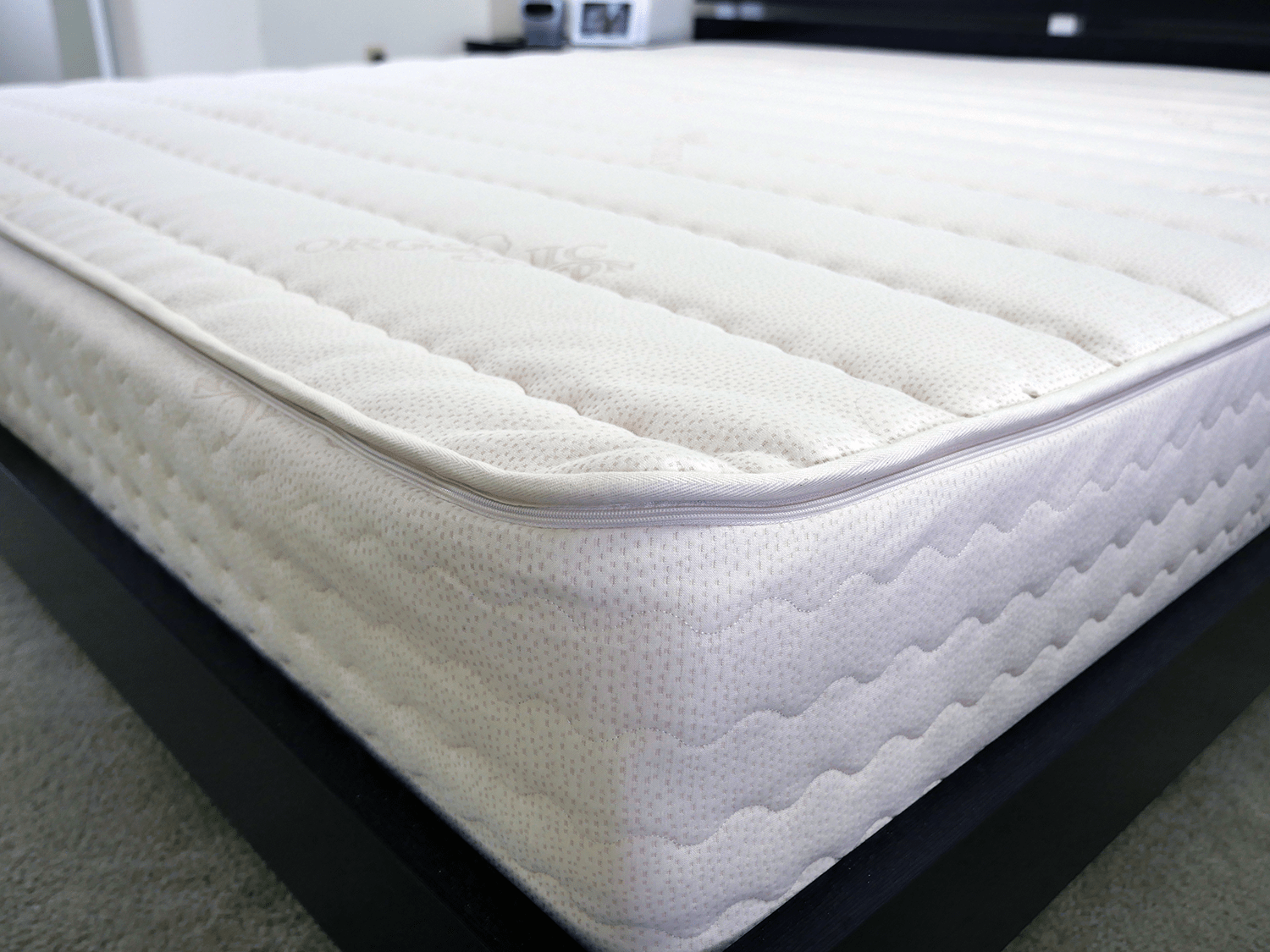 3. What is unique about what PlushBeds brings to the industry?
PlushBeds is not only a retailer and a manufacturer, but we are also the largest importer of organic latex in the United States. By working directly with certified organic latex plantations, we are vertically integrated as we control the complete process from the organic plantations where our materials are grown, to when the mattress arrives in our customer's bedrooms. This has allowed us to ensure that we offer the most consistent, highest quality products on the market.
Also, as a manufacturer, we are able to use the highest quality materials without having to raise our prices. If our mattresses were sold in retail stores, the prices would be approximately 50-80% higher. When you buy a mattress from PlushBeds, you're buying directly from the manufacturer, so you're cutting out the middle man, retail markups, etc.
We also handcraft and customize each mattress as orders are received. So, not only is your mattress made specifically for you, but it's customized for your sleeping pattern and body type and not a "one size fits all" mattress. It's also freshly made for you when you place your order, and not made by a third party, sitting in a warehouse for months.
In addition, we offer a 25 year warranty, a free 100-night money back guarantee on every bedroom mattress and a free comfort exchange on the Botanical Bliss Organic Latex Mattress.
Most online mattress companies today are purely retailers (where a separate manufacturer makes their mattresses for them and ships them directly to the customers). Not only do they markup prices as the middleman, but consistency and quality is always an issue since multiple parties are involved in the chain. Also, customization, attention to detail and quality service is typically lacking, since the company who sells the mattress to you does not actually make the mattress.
4. What innovations do you believe will be the most important to the industry in the next 2 years?
I think within the next few years we are going to see technology and artificial intelligence play a larger role in sleep optimization. More and more today, we see new technology implemented into everyday household items, which improves our quality of life overall.
At PlushBeds, we've started to explore new sleep technologies and how effective they are in improving the quality of sleep. We are very excited about some of the new technologies we have experimented with.
Our engineers are constantly looking for and developing ground-breaking, organic, natural and non-toxic materials; products and sleep technologies that will help you drift into a healthy and deep sleep every night.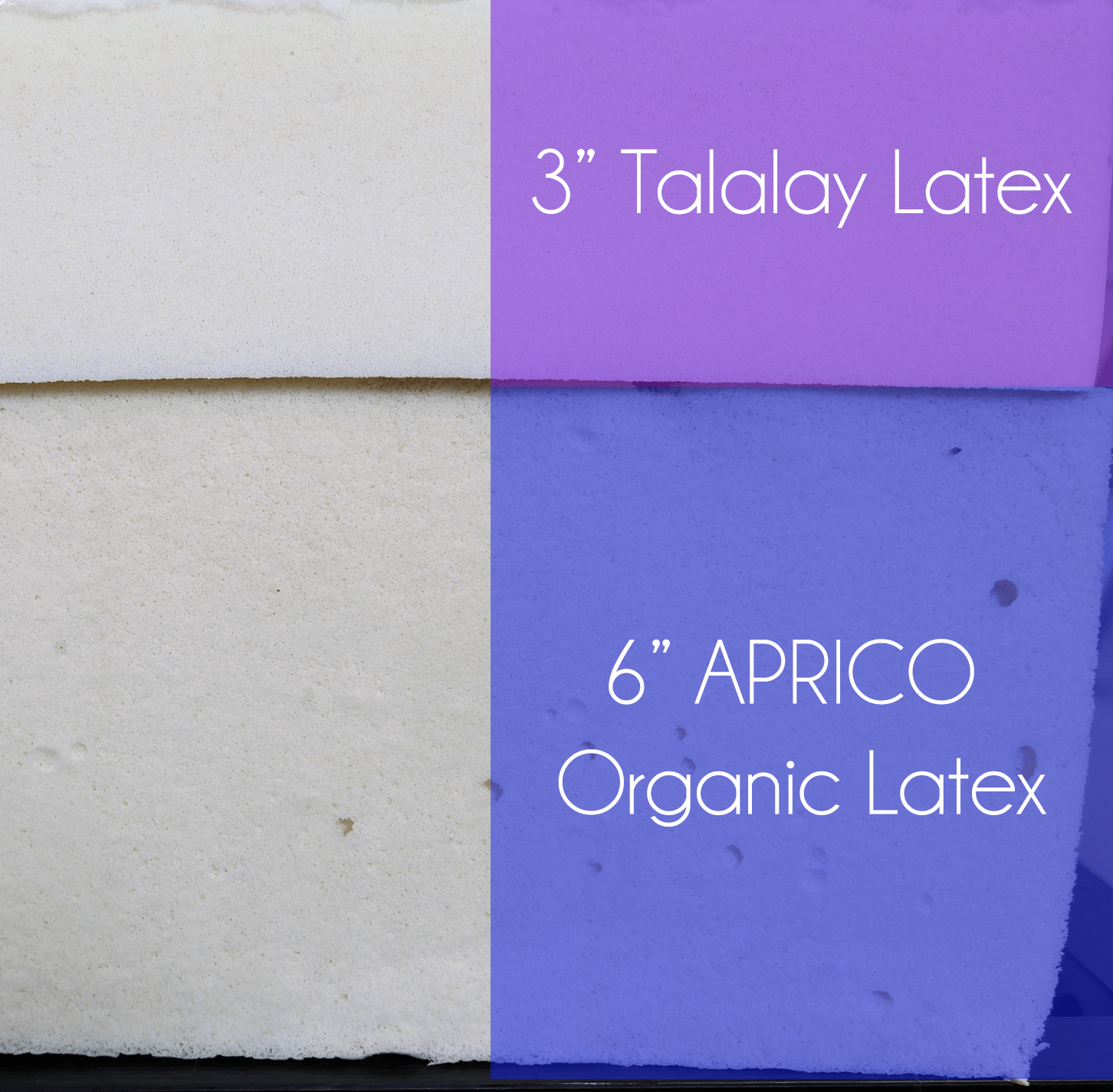 5. Can we expect anything big coming soon from PlushBeds?
We have several new PlushBeds product launches coming soon. We have worked very hard on these and are excited to share them with our customers!
6. Other than using your product, what tips do you have for getting a good night's sleep?
Great question! Healthy sleep habits can make a big difference in your quality of life.
Maintain a Consistent Sleep Schedule: Go to bed at the same time each night and wake up at the same time each morning. It's important to maintain a consistent routine on the weekends too, so that your mind and body can enjoy deep, good quality sleep and overall feelings of well-being. When you keep your bedtime consistent, your internal clock adjusts to this and helps you find the sleep that may otherwise prove elusive. It may take a few weeks for your body to adjust to this schedule, but if you are consistent, you will notice a substantial improvement in the quality of your sleep and your overall feelings of well-being.
Make Wiser Food and Fitness Choices: Your diet and exercise habits have a greater impact on your ability to rest well at night, than you might realize. Not only the foods you eat and the amount of exercise you get impact you, but the timing of these things as well.
Food and Sleep: You should eat larger meals earlier in the day, while sticking to lighter meals in the evening. This will help you avoid food-related problems that can keep you up at night, like acid reflux, indigestion, heartburn, and simply being uncomfortably full and bloated.

Exercise and Sleep: It is important that you exercise every day. However, the timing of your exercises is important to consider. Exercise excites and energizes both your body and brain. You want this boost of energy and excitement early in the day rather than later. Exercise also increases your core body temperature; raises your heart rate; and it signals your system to release stimulating adrenaline, or epinephrine. Normally, this is a good thing, but when it occurs too close to bedtime, it can interrupt your sleep.Avoid exercising too close to bedtime, or you will find yourself energized and unable to sleep. An exception to this is relaxation exercises or meditation, which helps you relax your mind and body, and enter into a restful state that is conducive to sleep.
Evaluate Your Bedroom: Keep your bedroom at a comfortable temperature (between 60 and 67 degrees) and choose soothing colors for walls, bedding, etc. Your bedroom should also be free from any noise that can disturb your sleep and it should be free from any light. Consider using blackout curtains, eye shades, ear plugs, "white noise" machines, humidifiers, fans and other devices.
Sleep on a 100% Natural Latex Mattress: One way to give your sleep a healthy boost is by making the move to a Natural Latex Mattress. Natural Latex Mattresses are made with 100% organic and natural materials and they contain no chemicals. You can rest comfortably on a natural latex mattress, knowing that you and your family are not breathing in harmful VOCs from: Dangerous Flame Retardants, Prohibited Phthalates, Heavy Metals, Formaldehyde, Chlorofluorocarbons (CFCs), Volatile Organic Compounds (VOCs). You also won't find other chemicals that are common in mattresses made with synthetic materials or those made with materials sourced from environments that use pesticides and other harmful chemicals in the manufacturing process. You will enjoy all of these important health benefits by making the switch to a 100% Natural Latex Mattress. This is before you even get to the comfort benefits that come with choosing a Natural Latex Mattress – luxurious comfort, cushioned support and soothing pressure point relief. You will sleep comfortably through the night, and wake up feeling rested and refreshed, every morning.
Create a Bedtime Ritual: When you create a consistent bedtime routine, you will find that your brain adapts to these activities and accepts that it is time to begin shutting down for the night.

Some excellent suggestions include:

Soothing Bath
Reading (use low lights or blackout features if you use a tablet for reading)
Relaxing Music
Meditation
Gentle Stretching Exercises
Drinking Decaffeinated Tea