Over the last year I have had the pleasure of watching the online mattress industry begin to take shape. A number of exciting start-up companies and new innovative mattresses have begun to flourish online. The new era of high-quality mattresses available online is quite frankly just really cool. For myself and many others, who loathe the prospect of doing battle with a mattress salesmen in a big retail store, the ability to shop online and get a high-quality product is nothing short of a miracle.
I have greatly enjoyed my Leesa mattress since it first arrived earlier this year. However, what has really impressed me the most with Leesa is not their mattress (which is exceptional), but the way they are building their company. Giving back has never been a marketing tactic for Leesa. From their first day of operation Leesa setup very aggressive giving and philanthropic programs. Leesa's one-ten program means that for every 10 mattresses Leesa sells they donate 1 to homeless shelters and others in need. Very cool.
I had the opportunity it talk with Sophie Wolfe earlier this week. Sophie is Leesa's Social Impact Director and helps to make sure Leesa's giving back programs spread great sleep where people need it most.
Continue below for my full interview with Sophie.
Hi Sophie! Thanks for taking some time to sit down with me for a few questions. First, can you give my readers a little on your background? How did you arrive at Leesa?
I had plans to go straight to graduate school for a masters in social work after graduating from Tufts University last year, but when the opportunity came up to run the social impact program for a cool, new start up (that happened to be run by my dad), I could not turn it down! Turns out, I've learned more in just 6 weeks here than I could learn from any textbook. And it's not so bad getting to hang out with my dad at work everyday!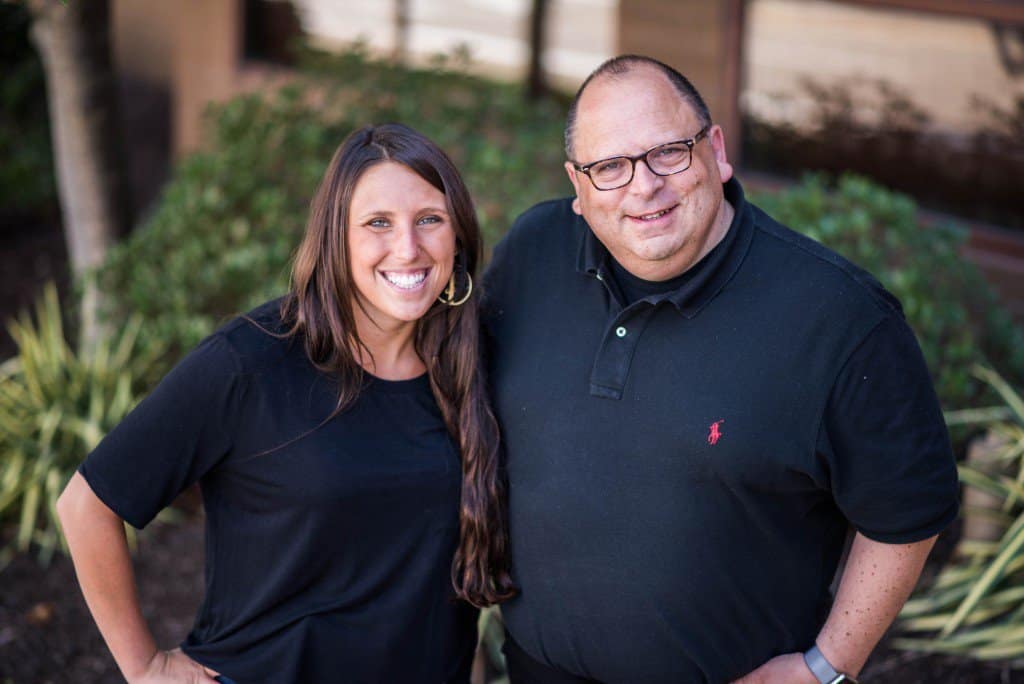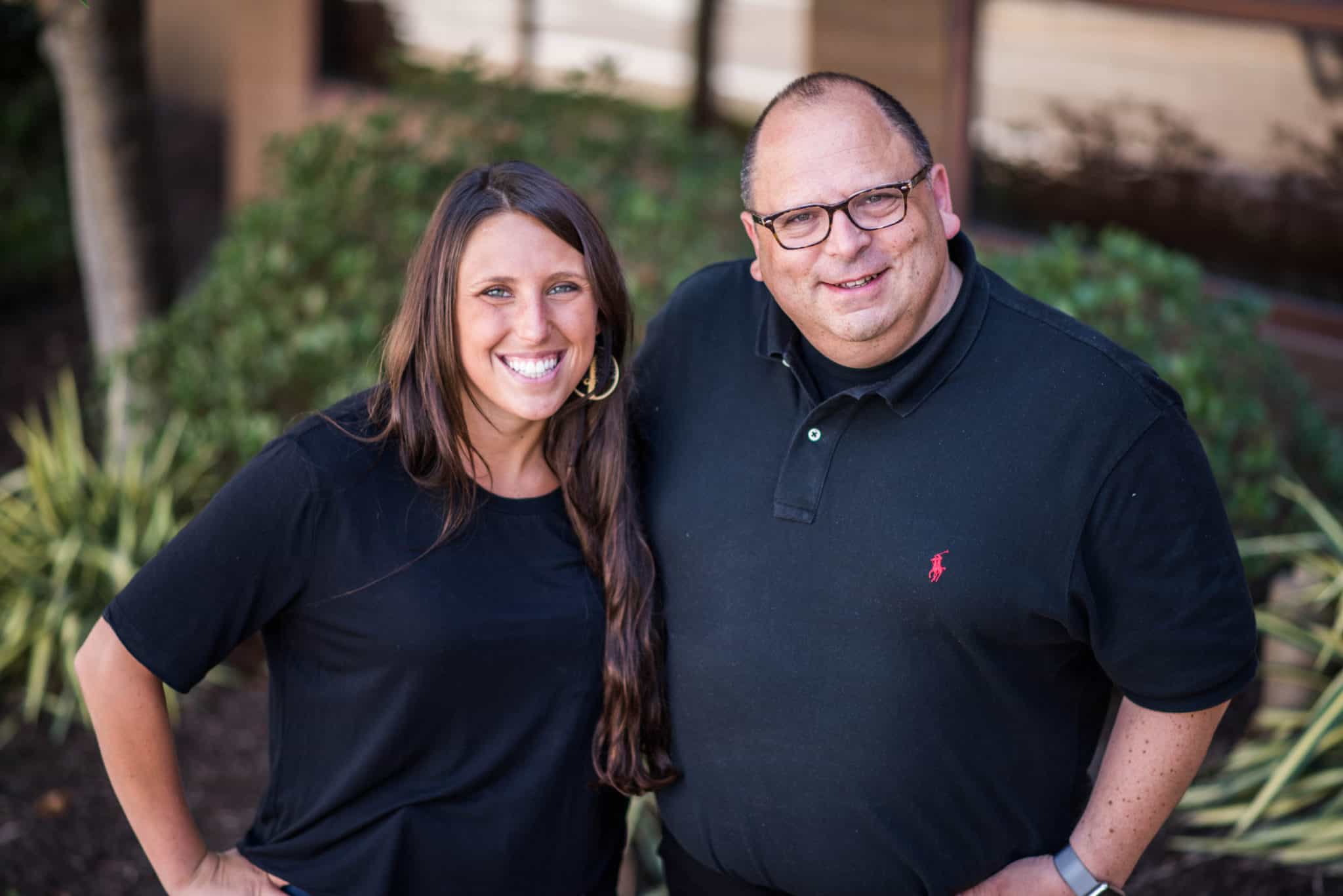 I understand that you're in charge of all of Leesa's social impact programs. What types of tasks and responsibilities does that include? Can you give me a sense of the end-game mission for Leesa's social programs?  Are there any formal goals for Leesa' social programs?
Leesa is committed to giving one mattress to a shelter for every ten we sell. We call this our Leesa One-Ten program. These mattresses help numerous people sleep in a better place—when they need it most. Our partners, who are on the ground running shelters across the country, are the true champions. My job is to create lasting and meaningful partnerships with these types of organizations across the country.

We've also just launched the Leesa One-Earth program, which is committed to planting one tree for every mattress we sell. We've already committed to planting a large sum of trees in the Colorado Forest to replace those damaged in floods and forest fires. Actually, just last week I spent time in Colorado and participated in planting our first trees. While many environmental initiatives take years or even decades to produce results, planting trees is direct and effective. I hope to formalize our giving programs to ensure that as Leesa continues to grow as a company, and our impact on the community grows accordingly.
What companies do you admire for their social impact programs? Is there any company in particular you would try to emulate?
Oh man…there are so many companies I admire, but TOMS and Warby Parker are definitely some of my biggest inspirations.  Their social impact missions are truly paving the way for socially conscious companies like Leesa. I am totally obsessed with a book I recently read called Profit and Purpose: How Social Innovation Is Transforming Business for Good. The book is written by one of my role models, Kyle Westway, and is based on in-depth interviews with a number of successful social enterprises that have been disrupting the status quo in business.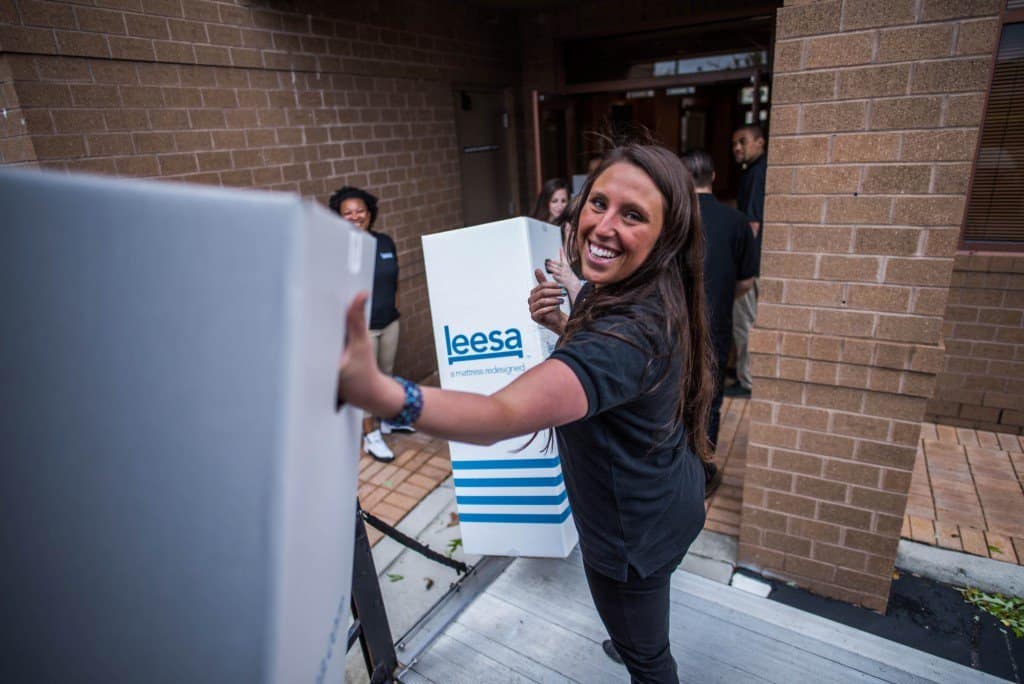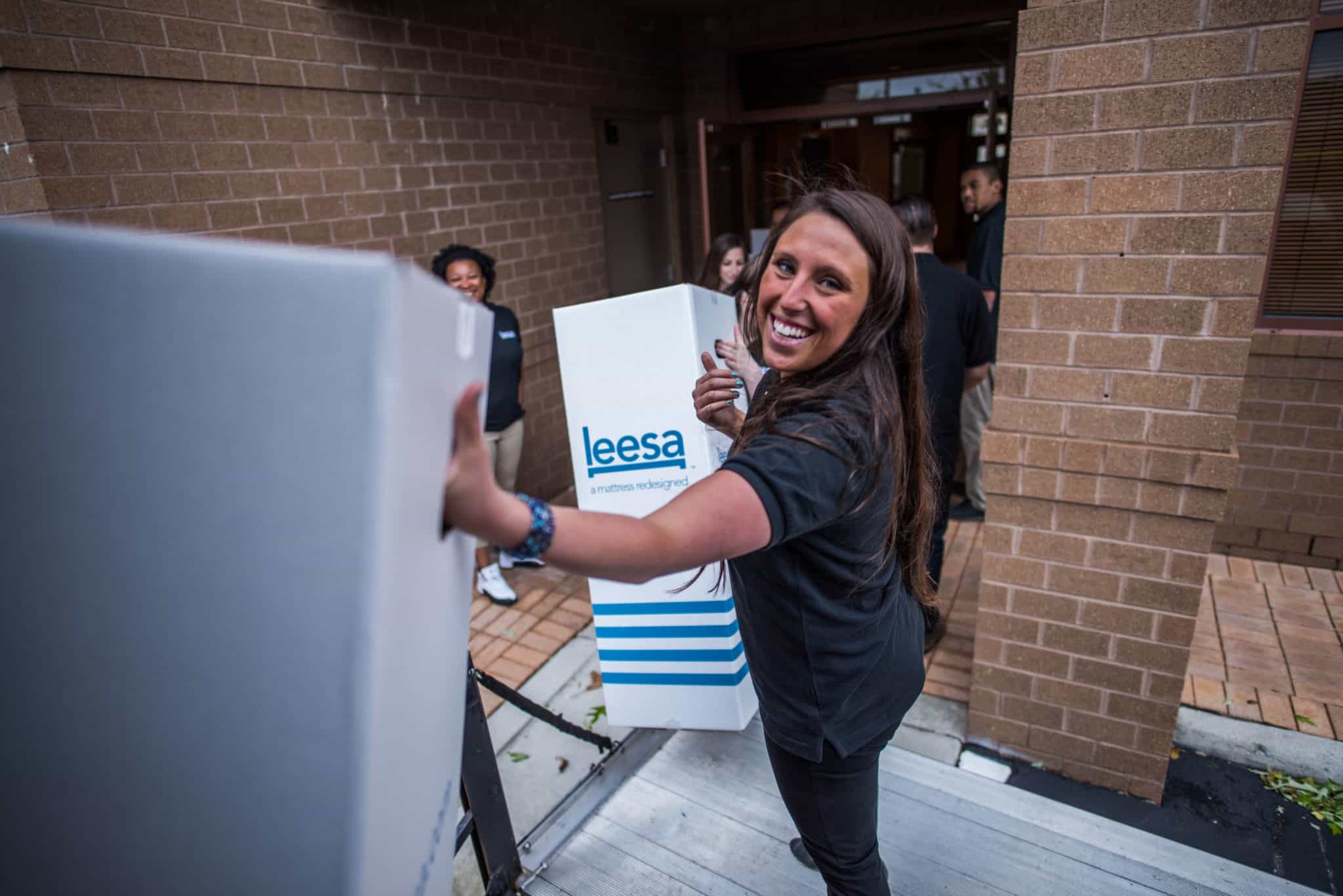 Why are these programs important and what do you and Leesa hope to accomplish through them?
Leesa is a different kind of mattress company. From the start, we've been intent on measuring our success not just by our bottom line, but on the impact we have on our community. Leesa's social mission is central to who we are. It compels us to use our company's success for a greater purpose.  To give you an idea of the impact that our programs make, I'll share with you a few messages I have received from our partners…

"To be able to come into a building that's warm and safe and to lie down to get a good night's sleep will give them such hope, so this donation means such a great deal to us." – Linda Jones, Union Mission Homeless Shelter

"We are incredibly thankful to Leesa for this generous donation, which will provide comfort to so many New Yorkers in need. New Yorkers wake up each day not knowing where they will be sleeping later that night. The Bowery Mission offers safe shelter every night of the year, in the hope that it will be the first step toward a better life. We are elated to be able to offer these brand new, comfortable mattresses – an important part of showing dignity to each man and woman we serve." – David P. Jones, The Bowery Mission

"For millions of families throughout our region, a bed makes the difference between a continued life of poverty and a new morning fresh with possibility. When we get beds underneath kids, we give them stability. We give them a good night's rest so they can concentrate and learn in school. We give our neighbors the first good night's sleep in years." – Katie Reidy, A Wider Circle
Short video clip of Leesa's recent donation to the Bowery Mission in New York City.
A time machine has taken you 30 years into the future. What legacy do you hope to look back on? What would you like to accomplish at Leesa and through your career at large?
Sleep is something that every human needs every day. It's not a luxury. We want to literally help repair and renew the world, one person, one night, one mattress at a time. Leesa's impact programs play an important role in this mission and I feel honored to be a part of these early stages. I am confident that Leesa can and will make a difference. My hope is that 30 years from now, everyone will be sleeping in a better place.
Lastly, my readers are always interested in the hidden secrets and gems of the mattress industry. If you could offer my readers one insider's tip to shopping for a new mattress what would it be?
Sleep on it. You can't truly try a mattress out in a showroom.
If you have any follow up questions for Sophie drop me a comment below, I'd be happy to pass them along to her. Also, if you're unfamiliar with Leesa check out my Leesa mattress review or visit Leesa.com for more information.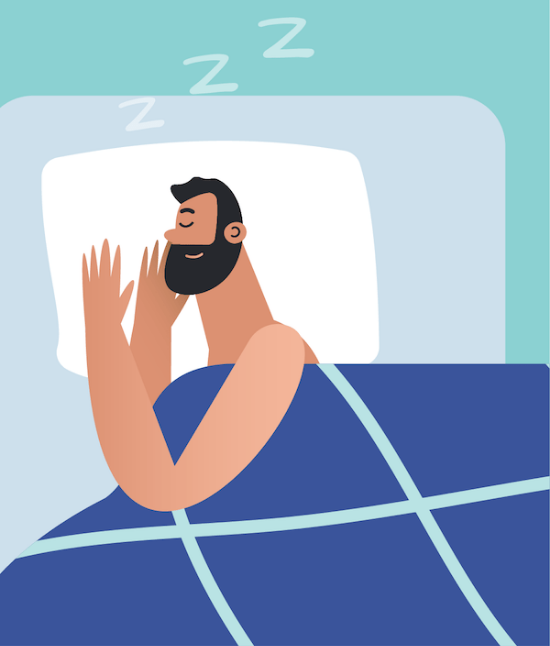 Sleepopolis Team
The Sleepopolis team is all about helping you sleep better. We live, eat, breathe, and sleep (ha!) all things, well, sleep! Whether you need a new mattress, are having trouble sleeping, or are just tired of counting sheep, we've got you covered. Check back here often for the latest and greatest in mattress reviews, sleep news, or health tips, and in the meantime, sleep well.