Sleepopolis is supported by readers purchasing products we feature. Product links on Sleepopolis are referral links. If you use one of those links and buy something, Sleepopolis earns a commission from the sale. Need more info? See my disclosures.
Do all animals sleep? When does a dolphin have a chance to take a nap? Does a horse need to lie down to get some shut-eye? Do opossums and bats really sleep upside-down? Here are some fun facts about animals' sleeping habits that may surprise you! These are the top weird animal facts about sleeping, for those who are curious about the dreams of the animal kingdom.
Click the image to enlarge to full size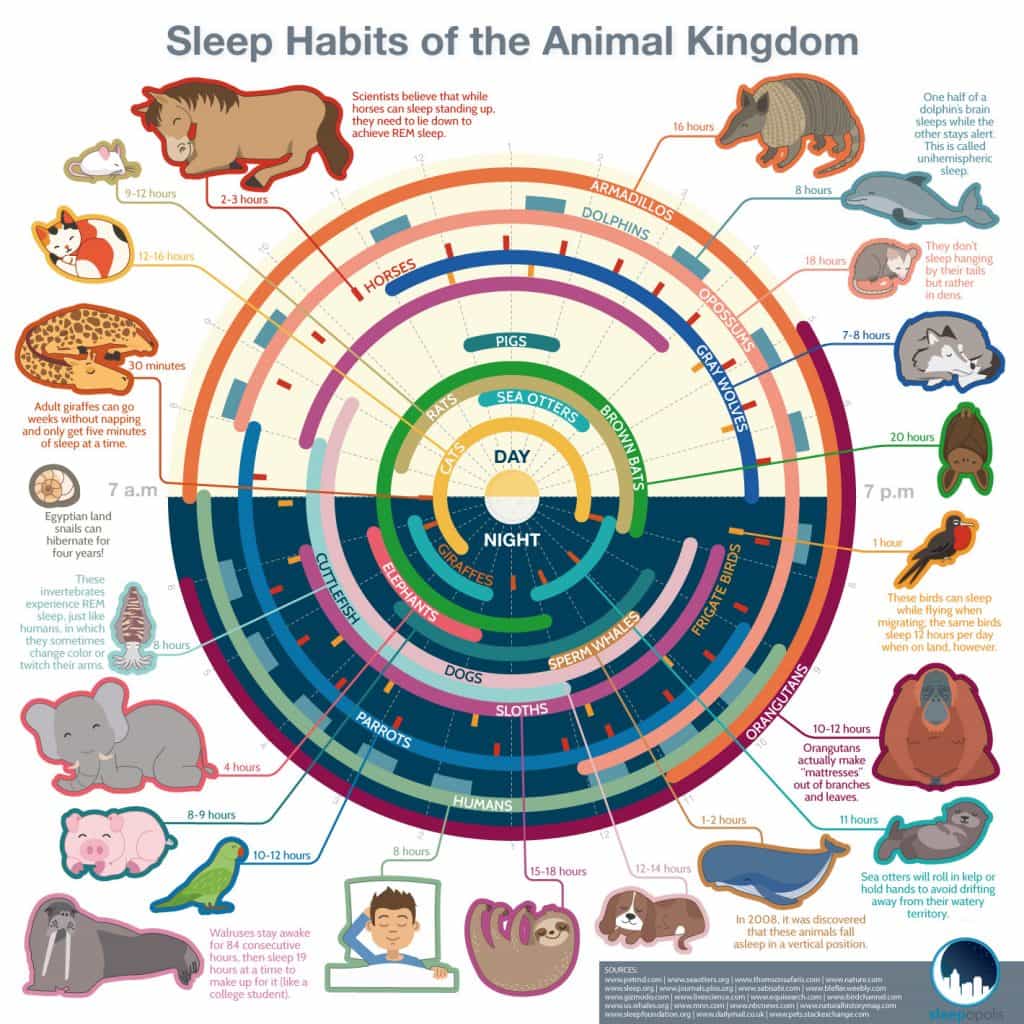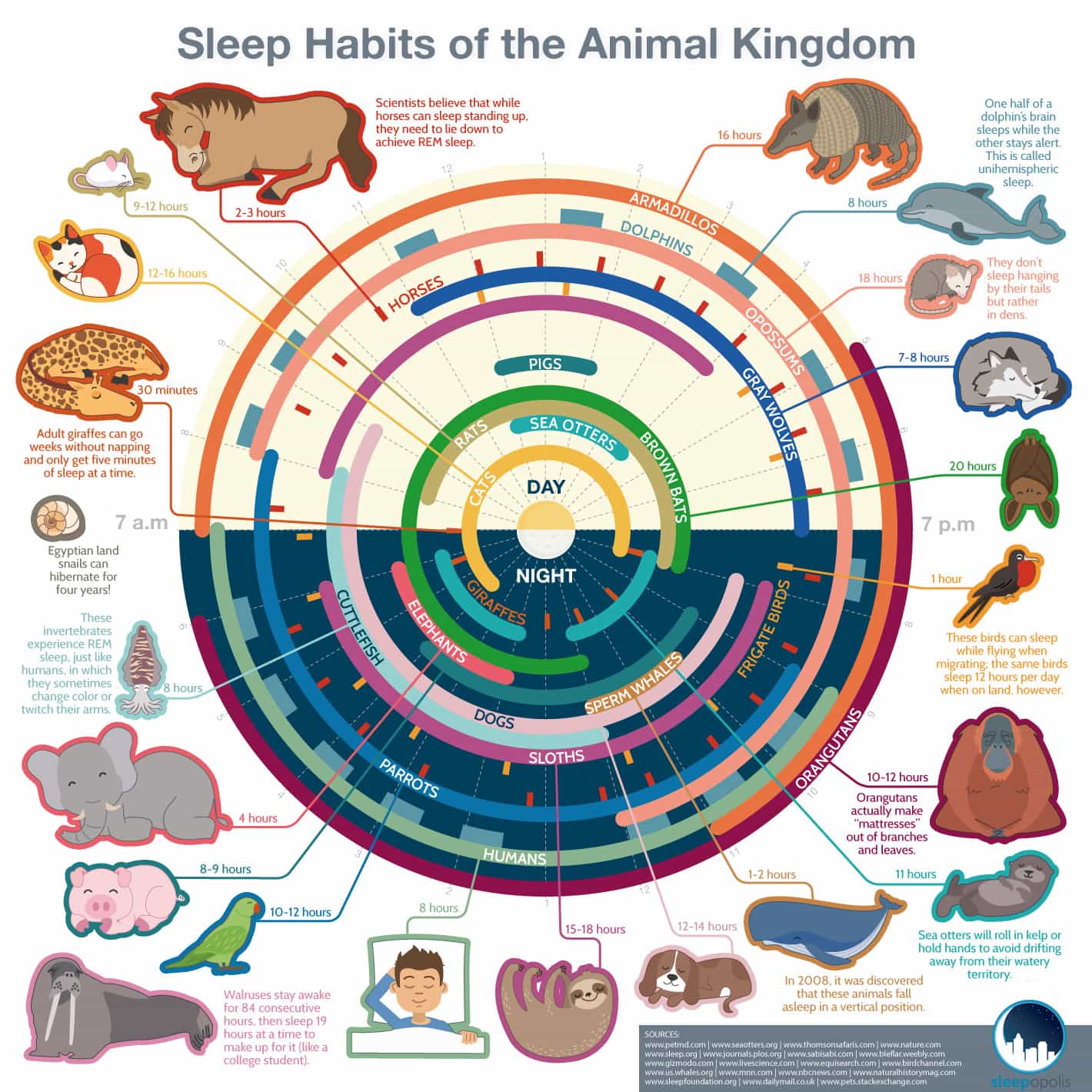 Like this infographic? Consider sharing it with this link or embed on your own site with the embed code below!